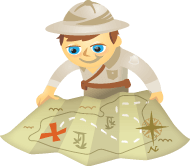 Are you looking to tap into the power of Google+?
Is your business leveraging all that Google+ has to offer?
Have you created a personal profile or business page on Google+, but want more influence?
Why Google+?
According to GlobalWebIndex, Google+ now has 359 million active users, which puts it ahead of Twitter's 200 million active users. With that jump in numbers, it's clear that now is the time to use Google+ to promote your brand.
Here's an updated guide on all of the things you need to take advantage of Google+ to gain more exposure for your content and your business.
#1: Claim Authorship With Your Personal Google+ Profile
Google uses Authorship to create a visual tie between you and the content you publish. The enhanced search result listings help readers identify your content at a glance and help you build authority and influence.