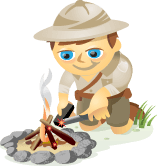 Do you have a Facebook page?
Do you want more organic engagement for your posts?
Facebook recently added a feature to let you specify the audiences most likely to engage with each Facebook page post, based on interests.
In this post I'll show you how to use the new Facebook Audience Optimization feature to increase engagement for your Facebook page posts with specific audiences.
Why Use Facebook Audience Optimization?
The first question you may have about any new feature on social media is why should you use it? When it comes to Facebook Audience Optimization, there are several reasons.