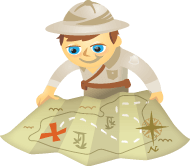 Do you want to learn how to measure and analyze your social media marketing efforts?
Are you looking for a resource to help you improve your use of Google Analytics?
Whether you're marketing on social media as an individual or as a brand, these expert articles will help you track and analyze social media referral traffic, custom segments, split tests, conversions from social media and more.
Each of these articles will help you understand and master a specific part of analyzing social media marketing data from Google Analytics.
Begin With the Basics
How to Use Google Analytics: Getting Started: Do you need a deeper understanding of Google Analytics? Do you know what data each section of Google Analytics offers? A few important details and settings can improve your Google Analytics reporting. This article shows the basics of navigating Google Analytics and what you need to set up now.