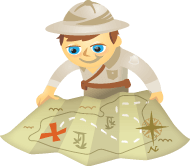 Are you looking for new blogger outreach tactics?
Have you considered working with bloggers as ambassadors?
In this article, I'll show you five ways to promote your brand through blogger outreach.
Why Blogger Outreach?
Marketing has evolved into P2P (person to person) instead of B2C or B2B. It's no longer about pushing your message out to people; it's about making a connection with people who will tell others about you.
Bloggers have a distinct advantage when it comes to spreading your message. They have direct access to your target audience and can influence purchasing decisions with word-of-mouth marketing.
Research from BlogHer has shown that 81% of the online population trusts information and advice they get from bloggers and that 61% have made a purchase based on a blogger's recommendation.