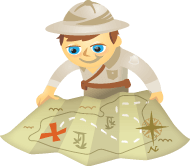 Would you like Facebook ads to be a regular part of your marketing strategy?
Wondering what you can do to tweak your ad strategy to get better results?
This article will give you six tips to help improve your return on your Facebook ad investment.
#1: Do Your Research
Watch other Facebook ads and take a look at their techniques.
You won't be able to see a list of all of the ads that are out there right now, but you can watch the ones that are being served to your demographic. You can see all of the current ads that would target your profile by going to Facebook's Adboard.
Look at just the Sponsored Stories by clicking on the blue Sponsored stories link.
You won't be able to gauge whether these ads are working, but note the ones that would encourage you to click.