Confidently Make Better Marketing Decisions in Less Time
Access marketing trends and insights so you can develop better strategies.
Social media is constantly changing.
Do you embrace every change or stay focused on your current strategy?
You need to make each move count. But, trying to make important marketing decisions without the right information can be costly.
What if you could confidently improve your marketing decisions—while reducing your stress? Sounds almost too good to be true, doesn't it?
The Path to Better Marketing Strategy Starts Now…
The key to making better strategic decisions starts with data.
But, not just any data. You need trends analysis from experts you can trust.
When that happens, you can…
✅ Reduce the time you spend analyzing data.
✅ Understand social marketing and content marketing trends.
✅ Make well-informed strategy decisions for your business or your clients.
✅ Gain a competitive edge with actionable insight.
✅ Become a marketing rockstar to your boss or clients.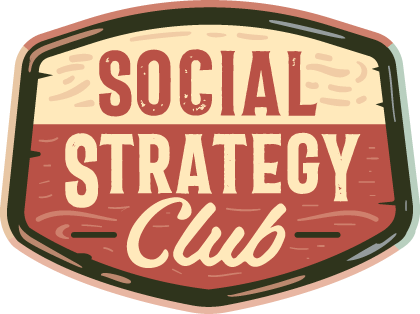 That's where the Social Strategy Club can help.
🔥The Social Strategy Club delivers timely and bite-sized analysis of important marketing trends, right into your inbox each week.🔥
Instead of spending countless hours trying to separate fact from opinion, you can confidently deliver strategy decisions to your boss or clients in less time.
Finally, everything you need to crush your marketing goals is at your fingertips.
Your One-Stop for Social Marketing Trends
When you join today, you'll get instant access to trends analysis and insights covering emerging opportunities and changes that will impact marketers:
❇️ TikTok Growth Projections and the Opportunity With Gen Z
❇️ Facebook Ad Cost Benchmarks and Projections
❇️ Instagram Is Changing Everything And You Need to Prepare
❇️ Longer Form Video Is An Opportunity for Marketers
❇️ Instagram Growth and Organic Posting Benchmark Data
❇️ Influencer Marketing Trends and the Outlook for Marketers
Plus, we've got trends analysis covering email marketing, Google Analytics blocking, Facebook content, social commerce, podcasting, and a lot more.
✋ Every week you get original analysis and insights delivered to you! You can begin persuading and planning your future with data-backed insights.
"I find all your content extremely valuable. I've already used the information from the Social Strategy Club in a social media meeting, so in my first week, the material has been helpful!" said Corinne Baldassano.
Can You Trust Social Media Examiner's Social Strategy Club?
There's no shortage of marketers with strong opinions. Many say, "look here" or "look there." But the truth is, there's usually a motive behind their evangelism. That makes finding impartial and unbiased information more and more challenging.
Since we're not an agency and don't sell consulting services, Social Media Examiner is in a unique position to deliver unbiased analysis and insights.
Why?
❇️ Our core mission is to help marketers like you compete with the largest players in your industry. ❇️
None of our analysis is influenced by sponsors or the desire to sell you services.
✋🏽 For more than a decade, our original research has tracked marketing trends and informed content that's trusted by millions of marketers.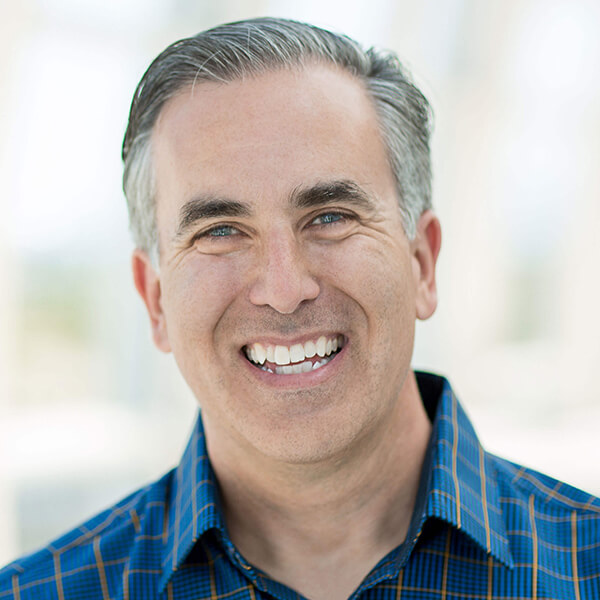 And the person bringing you insights is Michael Stelzner, the founder of Social Media Examiner. He's been analyzing our industry since 2009, and is personally analyzing and crafting the insights you'll receive.
"As a social media director and manager, all the Social Media Examiner content has been my lifeline!" said Chelsea Hope.
➡️ In short, we've got your back. Now, we're offering you exclusive access to our research and insights.
You can stop making marketing decisions based on biased opinions, best guesses, and half-truths. Instead, let our insights guide your strategy.
Ready to Develop Better Strategies in Record Time?
This is what you've been missing.
Instead of spending your valuable time combing through data, let the Social Strategy Club do the heavy lifting for you.
Stay ahead of trends, make better marketing decisions, and deliver exceptional results for your company or clients.
Stop reacting and start leading the charge.
"My boss forwarded an email from Social Media Examiner, saying I should check it out. I did, and they have been my go-to resource to stay up to date on all the changes for social media marketing. Keep up the great work, Michael and crew!" said Shannon Fox.
Wondering if it's Right for You?
WHO: The Social Strategy Club is ideal for the small business marketer, consultant, or agency owner who wants to confidently make better marketing strategy decisions in less time. The insights you'll receive come from Social Media Examiner's chief analyst and founder, Michael Stelzner.
WHAT: The Social Strategy Club gives you access to easy-to-read weekly marketing trends, insights, and expert-level analysis covering social media marketing and content marketing.
WHERE: You can read the trends analysis briefs using your computer or mobile device anywhere and anytime.
WHEN: Today! You get immediate access to all of our research. Plus, we send you our new analysis every week.
WHY: You'll save time, have access to insights you've been missing, know where the industry is heading, develop a better marketing strategy, improve your marketing confidence, gain a competitive advantage, and be lifted up as a hero by your boss or your clients.
HOW: Simply register below. We'll email you instructions for your exclusive access to the Social Strategy Club.
Start Your Competitive Advantage Today
✋🏽 Imagine tapping directly into the insights and analysis that power Social Media Examiner. You get access to research and easy-to-read trends data that'll give you a huge competitive edge. No more following the herd. Finally you'll be ahead of the curve.
🛑 Access to traditional industry research and analysis can easily cost $10,000 or more every year. Our mission is to bring you highly valuable research and insights for a fraction of what it would cost you elsewhere.
That's why The Social Strategy Club is so special—it's a place where professional marketers can find exactly what they need to know to build marketing strategies that are heads and shoulders above the competition.
"I joined and already love the information! It is definitely a game changer setting me aside from other people who do what I do. 🙂 I love the intell!!" said Club member April Sette.
START YOUR TRIAL MEMBERSHIP TODAY
No Risk Guarantee
At the end of your 10 day trial, you'll be billed for the membership. (If you decide that the Club is not for you, cancel at any time during the trial, and you won't be charged for membership.)
Got Questions?
Billing or customer support: Talk to a live person at 1-858-746-5605 or email [email protected].
Frequently Asked Questions
Who is the Social Strategy Club geared toward?
The Social Strategy Club is ideal for the small business marketer, consultant, or agency owner who wants to confidently make better marketing strategy decisions in less time. The insights you'll receive come from Social Media Examiner's chief analyst and founder, Michael Stelzner.
How will Social Strategy Club help my marketing?
Reduce the time you spend analyzing data.
Have access to insights you've been missing.
Know where the industry is heading.
Develop a better marketing strategy.
Improve your marketing confidence.
Gain a competitive advantage.
Be lifted up as a hero by your boss or your clients.
How often will I get new reports?
New reports are sent each week on Thursday to the email address you signed up with.
I'm a current Society Member; how is this different?
The Social Strategy Club helps marketers develop their longer-term strategy by providing weekly trends analysis and insights on where the world of marketing is headed. The Social Media Marketing Society trains marketers on how to execute the latest marketing techniques. So, the Club helps you plan your strategy, and the Society helps you execute it.
What if I still have questions?
Send us an email or give us a call at 1-858-748-7800, ext. 1, and we'll get back to you as quickly as we can. You can usually expect a response within one business day.
Disclaimer: Your results may vary. Participating in the Club doesn't guarantee success with your social media marketing.