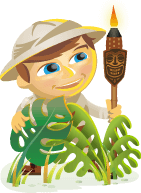 Do you use social media marketing to grow your business?
Are you wondering how to get others to say great things about your brand or product?
To discover the common mistakes social media marketers make and how to fix them, I interview Scott Stratten for this episode of the Social Media Marketing podcast.
More About This Show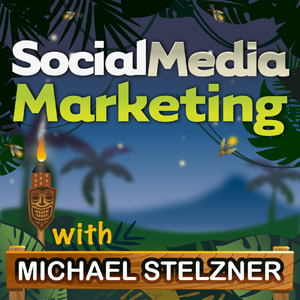 The Social Media Marketing podcast is a show from Social Media Examiner.
It's designed to help busy marketers and business owners discover what works with social media marketing.
The show format is on-demand talk radio (also known as podcasting).
In this episode, I interview Scott Stratten, author of UnMarketing and co-host of the UnPodcast. His latest book is QR Codes Kill Kittens.
Scott shares how marketers can improve social media by engaging their audiences.
You'll discover how to use social media marketing effectively, and how brands can get talked about in a positive way.
Share your feedback, read the show notes and get the links mentioned in this episode below!
Listen Now
Where to subscribe: Apple Podcast | Google Podcasts | Spotify | RSS
Here are some of the things you'll discover in this show:
Stop Marketing, Start Engaging
Why did you decide to write your first book, UnMarketing?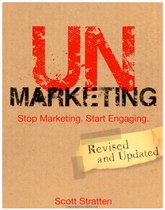 Scott explains how he used to look at business books in bookstores, and they would all have the same information, just a different title. He always thought there was a need for his book, but he didn't want to publish it without leverage. He wanted to wait for a publisher to come to him.
Once he had built his blog, someone from Wiley contacted him to ask why he hadn't written a book. This led Scott to write his first book, UnMarketing.
The book was aimed at entrepreneurs. People who were able and willing to shift their minds to do things a different way. You'll hear why Scott was surprised when it caught on with corporations.
In 2009, when social took off to another level, Scott realized that he would have to become more focused. So he started with Twitter. He'd already tried Twitter in 2008 and didn't think much of it, but in January 2009 he decided to try it for 30 days. During this period, he tweeted 7000 times.
At the start of the month, he had 1200 followers and by the end of the month, he had 10,000. This made him realize that not only was there potential on Twitter, but there was great potential for conversation. He's never stopped tweeting since. To date he has over 100,000 tweets and 165,000 followers.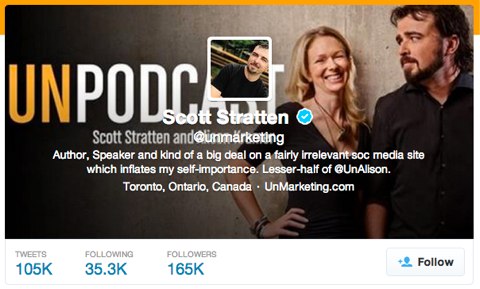 Scott says that one of the biggest mistakes people make with Twitter is that they create a lot of content first and then go onto Twitter with no followers and expect to pitch it. Instead you should give to the network, rather than go out there and sell. When Scott started out on Twitter, he didn't have a blog, so he had no content to share on Twitter.
You'll hear how back in 2009, Twitter was more about people talking to people. The term social strategy wasn't even around. Scott believes that if he used the same strategy now for a month, his results would be a lot different than they were back then. The platform has definitely migrated and shifted.
Listen to the show to find out why Mitch Joel calls Scott a storyteller.
The story behind the Instant No Button
The Instant No Button is a 7-minute project that Scott threw together about 4 years ago. He loved the Instant Fail button sound and decided to do a "No" version.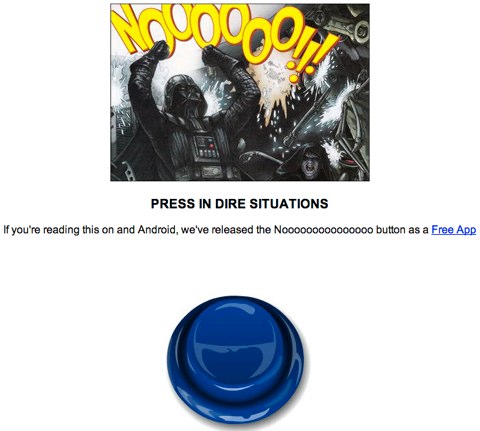 To date it has been clicked 20 million times. Scott says the funny thing about it is that most people have seen it, but are totally unaware that it's his. This type of project goes to show that people share great content, even if it's funny or stupid.
The free No Button app has recently been launched in the Google Play Store and has already gotten 30,000 downloads. Scott has Google AdWords on there and he says that he makes fun money off of it.
Listen to the show to discover the amount of money it makes in a year and why it's a good ROI.

What are some of the more common forms of social media marketing that simply drive you mad?
Scott observes a lot in the world of marketing and social media marketing in particular. He says that one of the biggest problems is when brands have a presence on all platforms, but are not actually present.
He understands why people schedule updates on Twitter and Facebook, but he feels that absentee tweeting is killing Twitter. When Scott vents his frustration with regards to scheduling, people argue that if somebody does reply to their scheduled tweet, they'll get a notification. This then prompts them go and engage.
Scott says that the problem with this is that you are not there for everybody else's tweets about everything else. You are not giving unconditionally. All these people do is answer when people talk to them. Scott feels that there is no community currency being made anymore.
A few months ago, Scott started a new Twitter account for a sister podcast to the UnMarketing podcast called TheVegas30. He was so shocked and saddened that there was nobody there to listen.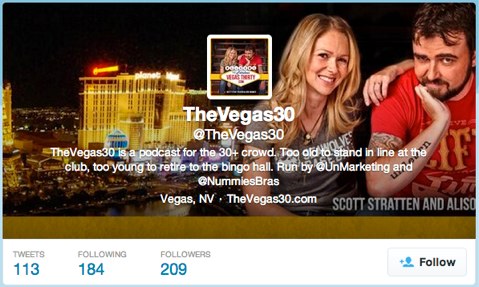 Back in 2009, when you tweeted you could guarantee that you would get at least 100 replies. Today you're lucky if you get 12. The biggest thing that Scott hears now is that nobody hears you unless you are @somebody.
You'll hear why Scott is not on Twitter as much as in the early days, and why he feels that it's marketers in general who have ruined it. Too many marketers look at the phrase social media, and they only think of the media part.
The take-home message for marketers is don't rush out there because everybody else is doing it. There are too many marketers who focus on broadcasting and don't understand the engagement side.
Listen to the show to hear why when you commit to social, it's a lot of back and forth.
A business doing social media right
Scott says that he very rarely runs across businesses doing social right and that's why he remembers them.
He bought his son some Beats by Dre headphones, which broke. Apple told him that he would have to contact the company directly. Scott was dreading contacting them because he doesn't like to deal with customer service people, as he's conditioned himself to be ready for a fight with them.
When Scott visited their website on his phone, he discovered a customer support Twitter handle. Scott tweeted them and 4 minutes later he had a response, which included an apology and said they appreciated his purchase and asked him for a DM for his email address, so they could set up a return for him. Within 3 minutes, he received an email back with an update, and that they would contact him again with instructions for the return.
He was then handed over to his own personal agent, who dealt with the problem. Scott was floored because he had never had such a smooth process when it came to customer service on Twitter.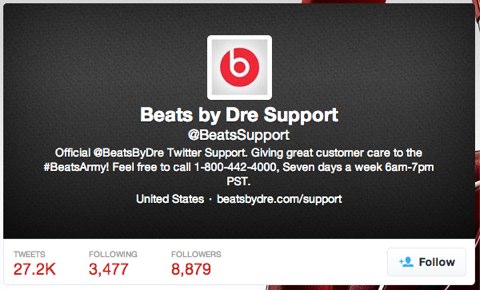 Mistakes are made, products break and services let us down all the time, but it's how the company resolves them that counts. As a brand, you need to be accountable for them.
The experience that Scott had with Beats by Dre Support has totally changed his perception of the brand.
Listen to the show to find out why as a brand, you need to reply on the platform you are contacted on.
How to do things worth talking about
Although Scott has managed to evangelize Beats by Dre with just a few simple tweets, he explains how they remain consistent with their brand message and concern for customers, no matter how many followers they have. This is a huge key to customer service.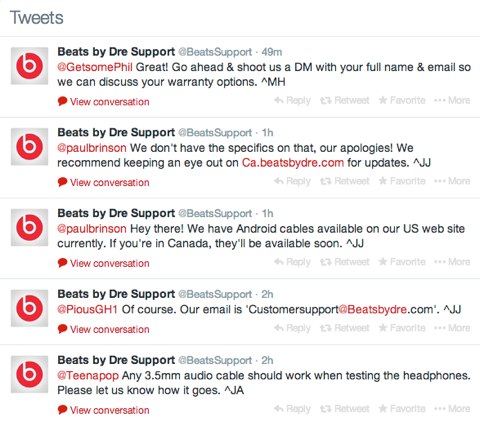 You don't pick and choose whom you want to treat right. You need to fulfill everyone's expectations. You have to remember with Twitter that content can spread because it's publicized customer service. You'll find out how Scott has tweeted Air Canada many times and what type of reaction it caused with other members of the public.
Scott says just how you handle your day-to-day business can be something worth talking about. He says that to be great, sometimes you only have to be mediocre.
To be worth talking about, you don't have to create the tweets or the content on a blog. Instead you have to take the actions that somebody will want to blog about.
You'll hear a great story about the Ritz Carlton and what they did when a child left a favorite toy behind at one of their hotels. It was way beyond customer service.
The best way to create a story is to hire people who have the attitude that every problem or instance is an opportunity to create a great story. Sometimes they will get shared and other times they won't.
Listen to the show to discover what you can do to turn customers into stronger fans.
Where do marketers start with social?
Scott advises marketers to pick one platform. The reason he joined Twitter was to connect with other business owners, because when you own a business, you can feel isolated.
When you join Twitter, start talking to five people. Meaning five tweets. Scott first started to talk to people about the things that he was interested in. There was no pressure. You're able to find people with common interests.
Also give yourself permission to not do social. Once you take the pressure off, then you might want to try it.
You could even start with a Twitter chat. These are places people go to specifically to engage with each other. With a hashtag, you can start to chat with people with the same interests.
Listen to the show to find out why it helps to start geographically with Twitter.
Discovery of the Week
I like to listen to podcasts in unusual places, one of them being in the shower. So I recently started to seek out an alternative way to listen and I came across the Splash Shower Tunes device.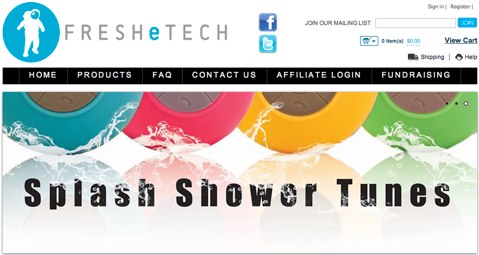 It comes in different colors, with a bluetooth wireless speaker. You can stick it onto the wall, tile or glass. It has some very basic controls, but the distance from your phone to this device is amazing.
I highly recommend that you check it out.
Call in and leave your social media–related questions for us and we may include them in a future show.
Listen to the show to learn more and let us know how this works for you.
Other Show Mentions
This week's podcast is sponsored by Social Media Marketing World.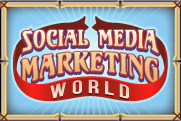 Social Media Marketing World 2014 is our physical mega-conference, which is set to return to San Diego, California on March 26, 27 and 28.
The conference features more than 80 sessions in four major tracks: social tactics, social strategy, community management and content marketing.
If you want to see the excitement for this conference, check out our hashtag #smmw14.
One of the keynotes that we added is called "Have We Lost the Social in Social Media?" 
Jay Baer (author, Youtility) will moderate a panel with Ted Rubin (author, Return on Relationships), Jeff Rohrs (author, Audience) and Nichole Kelly (author, How to Measure Social Media) for a lively debate about whether it's more about the media or more about the social.
We've also just announced a virtual ticket. This means that you can access every session and every keynote after they've been recorded for an entire year. You can get it for a very reasonable price.
Be sure to check out more about the conference.
Key takeaways mentioned in this episode:
Ways to subscribe to the Social Media Marketing podcast:

What do you think? What are your thoughts on getting social media to work for your business? Please leave your comments below.