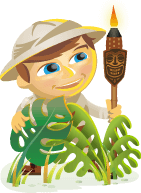 Are you wondering how to stand out in the noisy online world?
Want to build your status as a thought leader?
To discover new ways how to stand out, I interview Dorie Clark.
More About This Show
The Social Media Marketing podcast is an on-demand talk radio show from Social Media Examiner. It's designed to help busy marketers and business owners discover what works with social media marketing.
In this episode I interview Dorie Clark, author of Reinventing You and an adjunct professor at Duke University. She's also a consultant and speaker. Her clients include Google and Microsoft. Her latest book is called Stand Out: How to Find Your Breakthrough Idea and Build a Following Around It.
In this episode Dorie will explore how to stand out in the noisy online world.
You'll discover why creating breakthrough ideas and becoming an expert are essential today.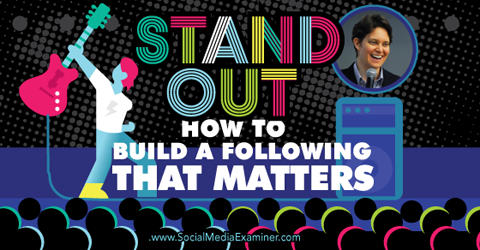 Share your feedback, read the show notes and get the links mentioned in this episode below.
Listen Now
Where to subscribe: Apple Podcast | Google Podcasts | Spotify | RSS
Here are some of the things you'll discover in this show:
Stand Out
Dorie's backstory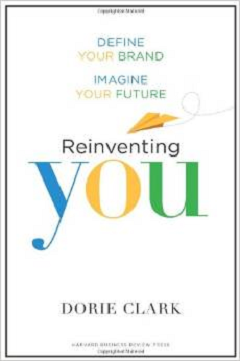 Dorie started her marketing and strategy consulting business nine years ago, following a pretty eclectic career. After studying theology in graduate school, Dorie was a political reporter, a spokesperson for first a gubernatorial and then a presidential campaign, and ran a non-profit.
Through her journey, Dorie noticed increasing numbers of people reinventing themselves, so she wrote Reinventing You to capture best practices for the process. She then realized the next challenge (after you find the place to make your mark) is to become a recognized expert.
She wanted to learn from the best, so Dorie interviewed 50 top thought leaders, including Seth Godin, Daniel Pink and David Allen, to try to figure out how they came up with their breakthrough ideas and built their following.
Dorie wanted to demolish the myth that famous people are perceived as having always been famous. There are certain replicable actions that anyone can do with the right strategy.
One common thread is that all of the people she profiled are known for their ideas. The idea comes first, and then these people roll up their sleeves and work in the trenches in their profession to spread their ideas.
Mindset is a key factor in whether someone will be successful. Dorie refers to Carol Dweck from Stanford University, who talks about a growth mindset versus a fixed mindset. If you have a growth mindset and you're not getting the results you want, you believe if you change what you're doing, you'll get those results. If you have a fixed mindset and you're not getting the results you want, you think it must be because you're not smart or talented enough, and there's nothing you can do to change it.
Sharing ideas puts you in a position of vulnerability, because it's possible people won't like them. However, it's fundamentally an act of generosity if you have ideas you believe can help the world.
People need to step up and be willing to share their ideas, because those who are doing it now are no different than anyone else. They are just willing to do something differently.
Listen to the show to learn more about what stops most people from becoming successful.
Why create a breakthrough idea?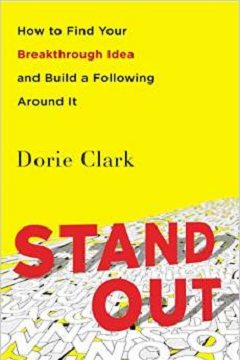 A breakthrough idea is something new and valuable that you (and often only you) can contribute, Dorie explains. This is more important than ever, because the world we live in today is so competitive and globalized. There is always going to be someone willing to do the work for less money than you.
Ten years ago, if you needed a website designed, you went to the Chamber of Commerce mixer to see who does websites, and you picked a designer. Now, you go on Elance or Odesk and find someone who will do it for half the price around the world. As a result, every single kind of professional is being asked (overtly or covertly) to justify why their company should continue to employ them and not someone else. The best and possibly only way to do that is to establish your reputation as an expert.
Dorie believes you need to ask yourself what unique thing you think you can be known for. It's something you can do as an investment in yourself and it protects your professional future. If you are known for an idea or a skill, that's very powerful.
Listen to the show to discover one of the fastest ways to develop a reputation in a niche, as well as the longer path Dorie took to get recognized.
People who stand out
One strategy for developing a reputation and coming up with a new idea is to combine disciplines. Do a mash-up.
One of the people profiled in Stand Out is Eric Ries, the best-selling author of The Lean Startup. He has had a huge impact on the world of startups and entrepreneurship.
When Eric was seeking a way to improve the way startups function, he looked to a source that a lot of people would have thought was utterly bizarre: automotive manufacturing techniques. Pioneered by Toyota, lean refers to factory processes from the industrial era. He brought together elements from the two fields to come up with something very powerful.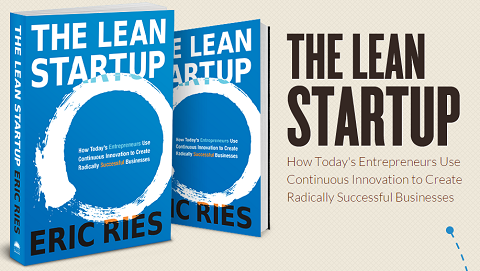 After he came up with the idea, Eric started to blog about it (anonymously at first and then under his own name), which helped him build an audience. As a result of the blog becoming popular, Eric got a book contract. The book spread the idea even further. The final step, which made it skyrocket, is that his audience turned into a community.
"An idea really catches fire when your audience members like it enough, believe in it enough and find it useful enough that they start communicating with each other," Dorie says.
Another example of someone who developed a public platform is Sheryl Sandberg with Lean In. She started with a speech and then wrote a book.
Lean In is a call to action for women to not be afraid to step up and volunteer or ask for more responsibility or raises at work. Too often they lean back and wonder if they're qualified to do it. Sheryl says do it.
There are many executives who write self-congratulatory biographies that get forgotten, Dorie explains. Because Sheryl made the book about a cause or an idea that was bigger than herself, it caught on. There are now Lean In circles at corporations worldwide, as well as book groups and meetings, because people see themselves in the book.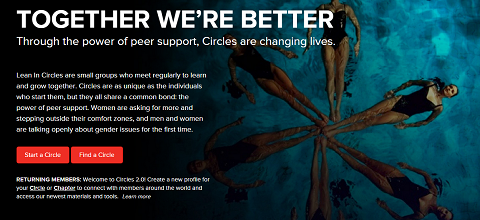 Listen to the show to learn how many Lean Startup meetups there are around the world.
How to get started
When looking to launch an idea, start by turning to your trusted network.
Dorie explains how people too often will throw out an idea and see if it sticks. The problem with that is sometimes the idea is too unformed, so it will get shot down by the marketplace. People may think it's a bad idea and move on. However, it may just have needed a tweak to become something that resonated.
"Getting honest feedback from people you respect, and who are a curated cross-section of the people you are trying to reach, can be very valuable in terms of getting advice and support," she adds.
For example, Kare Anderson, who is also profiled in the book, has two mastermind groups: one founded in 1989 and the other in 1994. She meets with the same group of trusted people every month. She knows they know her, have her best interest at heart and will offer advice that is right for her.
Be proactive in reaching out to the right people. It can have an impact on overall effectiveness, productivity and ability to generate good ideas.
Listen to the show to learn why you need to be careful about taking unsolicited advice.
The importance of providing new research
In the Internet era, everyone has an opinion and is willing to share what they think of different news stories and reports. What is in much shorter supply is original research and fact. If you can create those, you have a tremendous strategic advantage, because you are going to have the content that everyone else is talking about.
Research can take many different forms: case studies, white papers, interviews.
Dorie talks about Michael Waxenberg, who is also profiled in the book. Michael was an IT manager for a financial services company, who started going to all of these open houses in New York on the Upper West Side when researching apartments for his family. He found a website where people were posting reviews without putting any real effort in. Michael decided to post detailed ones to keep track of the properties for himself. He was so thorough that people started asking him to be their realtor. The problem was he wasn't a realtor; it was just a hobby. A real estate agent reached out to him and offered to sponsor him to become a realtor, because he already had a client base. Michael is now a part-time realtor.
"People are looking for real information," Dorie explains. "Whether you're doing it through qualitative or quantitative methods, if you can create something that's interesting, valuable and new for people, it's inherently going to be talked about."
Listen to the show to learn how research played a part in the start of Social Media Examiner.
Discovery of the Week
Noisli is more than a white noise generator, it's a sound environment creator.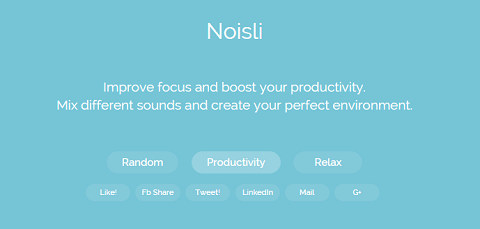 Noisli is not music. It's a variety of sounds such as rain, white noise, different oscillating fans, café sounds, library sounds and more.
Use a single sound or a combination, and change sound environments whenever you want. That way, it doesn't feel like you're sitting in your office all day when you're working on your projects.
Noisli is free and available through web browser or through their iOS app.
It's great, whether you work in a cubicle or at home with kids around. Use it anywhere there's noise or add noise if you're somewhere too quiet and you need sounds for your brain to function.
Listen to the show to learn more and let us know how Noisli works for you.
Listen to the show!


.
Key takeaways mentioned in this episode: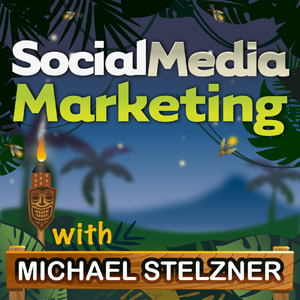 Ways to subscribe to the Social Media Marketing podcast:
How to Subscribe to this Podcast on an iPhone
Watch this quick video to learn how to subscribe on your iPhone:
.
What do you think? What are your thoughts on how to stand out? Please leave your comments below.