The Social Media Marketing Society
Improving your value and marketing results just got easier.
Get instant access to 140+ in-depth marketing workshops that show you how to quickly bring in more revenue, attract better leads, and increase exposure for your company or clients.
Try it risk-free, cancel anytime
What is the Society?
Live Ongoing Training. Private Community. Huge Training Archive.
Live Ongoing Training
Live training from industry experts.
Access multiple live and original online workshops, taught by marketing pros each month. These experts show you—step-by-step—the latest marketing techniques, and they answer your questions live. You'll walk away from each training equipped and ready to employ the latest marketing strategies.
"I want to be known as being someone who knows what I'm doing. It's hard to stay on top of stuff. The training has been amazing. It's really effective training that I can put into action straight away," said member Amanda Webb.
Exclusive Community
Join a private community of 3500+ marketers like you.
You don't need to go it alone. Join an exclusive community of peers, experts, and trainers who help you stay informed and ahead of the industry changes. You'll make valuable connections and can ask any marketing questions you have.
"The Society connected me with a lot of people that I can turn to and ask really complicated questions. I'm going to be involved forever," said Kristin
Training Archive
Access 140+ in-depth workshops.
Comprehensive and detailed marketing workshops on topics like Facebook, Instagram, content marketing, and video. They provide you with immediate actions you can take to succeed.
"I've been so impressed with the content of the Society. It's the deep dive that I was wanting. Really glad I joined," said Dena Childs.
Here's How The Society Can Help You
"Love the Social Media Marketing Society. It helps to keep me sane and not feel lost and incapable in my position," said Kristin Ewing.
✅ Accelerate your career as you begin delivering better results and are seen as a treasured asset.
✅ Gain more confidence because you tap a network of always-available peers who become your sounding board.
✅ Discover new ideas that lead to more wins for your business or clients.
✅ Get ahead on marketing trends as you focus on actions that yield the biggest results.
Here's What Your Peers Say: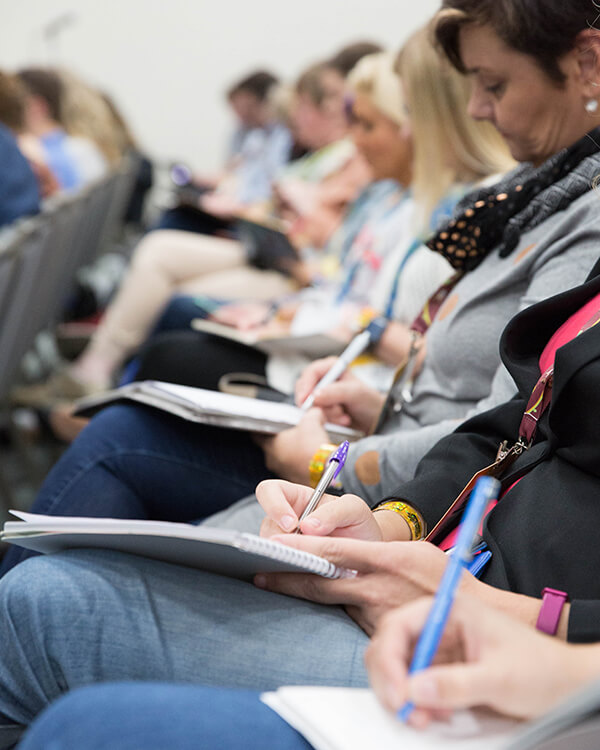 The Society is real marketers getting real results.
"When I became familiar with the Society, it was like all of my prayers had been answered. The trainers know what they're talking about, they're vetted, and they have the experience and the knowledge that you can trust, so you don't have to worry." – Luann Edwards
"I have been a member of the Society for five years now. The Society is always a great place for me to go and ask my questions. They work really hard to make sure that there is no question that goes unanswered. The biggest impact that it's had is probably peace of mind." – Claudia Sheridan
"I joined the Social Media Marketing Society four years ago, and I wanted to gain knowledge. You go there, you ask a question, you get responses like instantly, and that's where I gained my knowledge. People have very expert-level knowledge on what you need to know." – Jenna Maloney
"I'm the go-to person everybody comes to with their social media questions, and sometimes I don't have the answers. The Facebook group alone is worth the cost of membership. You get multiple answers from multiple experts, from different verticals, and that has been the biggest impact for me. Everything else, in my mind, is a total bonus. But the community is outstanding." – Meg Brunson
The Social Media Marketing Society
Don't miss out on upping your value and marketing results.
The Society has helped thousands of marketers like you gain confidence and accelerate their careers. Try it out and see for yourself.
Try it risk-free, cancel anytime
Disclaimer: Your results may vary. Participating in the Society doesn't guarantee success with your social media marketing.