How to Improve Your Value and Your Marketing Results!
Gain more marketing confidence and accelerate your career.
Want to confidently secure your future? Wish people considered you the smartest marketer in the room?
Is your mission to bring in more revenue, attract better leads, or increase exposure for your company or clients?
Are you feeling pressure to innovate your marketing? We feel your pain!
The Better Path…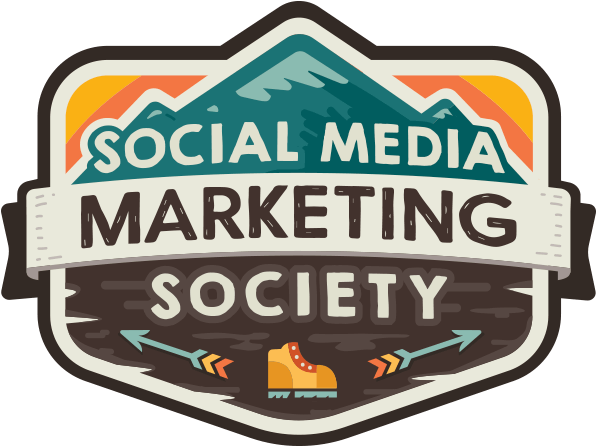 The key to becoming an indispensable marketer is getting quality ongoing training from people you can trust, while immersing yourself in a supportive community of your peers.
Imagine having access to the industry's finest marketers—trainers who are in the trenches, are excellent teachers, and are excited to share what they've discovered.
Through more than a decade of industry relationship building, Social Media Examiner can uniquely bring you experts who simply aren't available elsewhere.
🔥 The Social Media Marketing Society is the ultimate resource for marketers—a place where you can discover new marketing ideas, improve your results, get support, and become indispensable. 🔥
Plus, you join a genuine community of marketers who share your struggles and are here to support you.
❇️ It's not impossible to take your marketing activities to the next level and improve your value. You CAN do this—with the right guidance. ❇️
Here's How The Society Can Help You
"Love the Social Media Marketing Society. It helps to keep me sane and not feel lost and incapable in my position," said Kristin Ewing.
✅ Accelerate your career as you begin delivering better results and are seen as a treasured asset.
✅ Gain more confidence because you tap a network of always-available peers who become your sounding board.
✅ Discover new ideas that lead to more wins for your business or clients.
✅ Get ahead on marketing trends as you focus on actions that yield the biggest results.
✅ Avoid trial and error because you have a game plan you can immediately put to use.
"I love the Social Media Marketing Society. I don't have formal training in social media and they have been a lifeline. I'm deeply thankful," said Scot Saunders.
Training You Can Use Now
"I've been so impressed with the content of the Society. It's the deep dive that I was wanting. Really glad I joined," said Dena Childs.
When you join today, you'll get instant access to 140 in-depth workshops covering these topics:
✅ Content marketing
✅ Video creation
✅ Conversion rate optimization
✅ Google Analytics
✅ Instagram marketing (organic and paid)
✅ YouTube marketing (organic and paid)
✅ Facebook marketing (organic and paid)
✅ LinkedIn marketing (organic and paid)
✅ Email marketing
✅ Visual design
✅ and much more!
✋ These are NOT interviews disguised as training sessions. They are comprehensive and detailed workshops designed to empower you with immediate actions you can take to succeed.
"I've only joined a few communities in many years of doing this, but already this is the best of them. It's smartly created, the people are great, the overall offering is of tremendous value. Very glad I joined," said Rob Swick.
Live Ongoing Training
"I want to be known as being someone who knows what I'm doing. It's hard to stay on top of stuff. The training has been amazing. It's really effective training that I can put into action straight away," said member Amanda Webb.
Think of us as your career insurance policy. We keep you focused on what matters. We make sure you won't be left behind as the changes keep coming. You'll develop a true competence to tackle change, head on.
Each month, you'll have access to multiple live and original online workshops, taught by marketing pros. These experts show you—step-by-step—the latest marketing techniques, and they answer your questions live.
You'll walk away from each training equipped and ready to employ the latest marketing strategies.
Some of our recent workshops include:
✅ Developing Influencer Marketing Campaigns, by influence expert Jason Falls.
✅ How to Simplify Your Facebook Ads and Targeting, by ads expert Allie Bloyd.
✅ How to Use TikTok for Lead Generation, by TikTok expert Keenya Kelly.
✅ Fundamentals of Snapchat Advertising: Setup, Targeting, and Creative, by ads expert Savannah Sanchez.
"The Society provides a pool of wisdom that keeps professionals informed and learning," said member Kellie Moeller.
Your Secret Advantage: The Community
"The Society connected me with a lot of people that I can turn to and ask really complicated questions. I'm going to be involved forever," said Kristin Jones.
You don't need to go it alone. The Society is where you'll find people who get your struggles.
Through our exclusive Facebook group, you'll make valuable connections with your peers and can ask any marketing questions you have.
Our team of experts, trainers, and fellow members will help you tackle your most complicated challenges.
We'll also help you stay informed as important industry changes happen.
This will quickly become the most valuable Facebook group you're a part of.
"The Facebook group is worth its weight in gold. You can ask them, 'How do I do this?' or, 'I'm having a problem with this' and they are really helpful to you. It's an active community. There is always discussion," said member Tim Lewis.
Just the Facts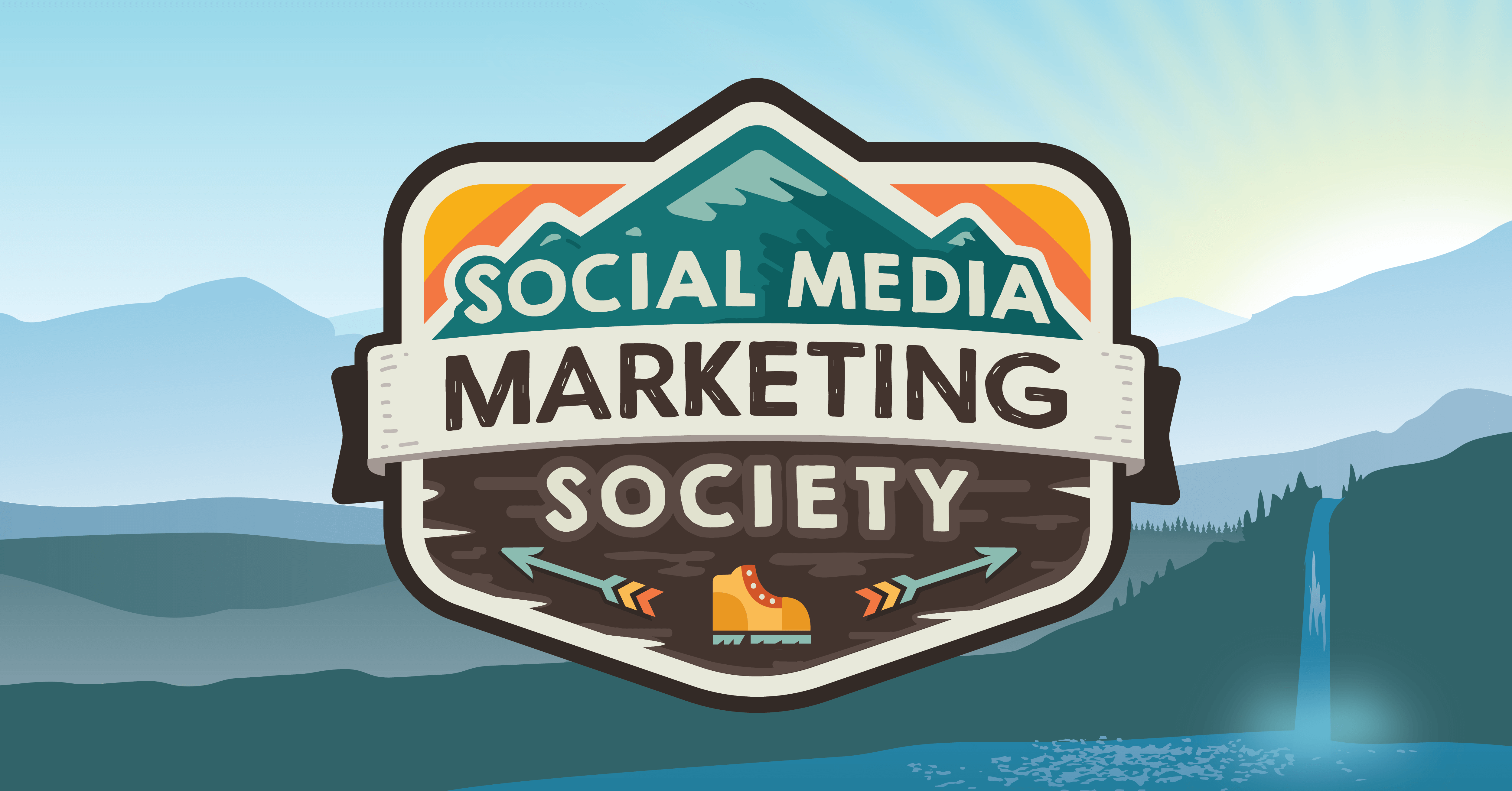 WHO: The Social Media Marketing Society is ideal for any marketer who wants to bring in more revenue, attract better leads, or increase exposure for their company or clients. The world's top marketing experts show you their proven techniques.
WHAT: The Social Media Marketing Society provides you instant access to 140 in-depth marketing workshops, live monthly training, and support from a welcoming community of marketers. Each month you'll be equipped with new ideas to improve your marketing and your value.
WHERE: At your home, office, or favorite coffee shop! You can watch the workshops anywhere using your computer or mobile device.
WHEN: Today! You get immediate access to everything. Live Society workshops happen every month.
WHY: You'll accelerate your career, gain more marketing confidence, and discover new ideas that can improve your results. Plus, get ahead of marketing trends, find support, and become an indispensable marketer.
HOW: Simply register below. We'll email you instructions for your exclusive access to the Social Media Marketing Society.
How to Join and Invest in Yourself
✋🏽 Imagine tapping directly into the network of experts that Social Media Examiner has built. You get plugged into a welcoming group of peers—marketers who love the same things you do. You discover new strategies, get your questions answered, and develop a true competence to tackle change, head on.
🛑 Traditional professional development opportunities—featuring world-class training and providing a chance to connect with your peers—can cost thousands of dollars. Not so with the Social Media Marketing Society.
We want to make this high-quality professional development accessible to anyone who strives to become a better marketer.
"Best investment so far for my career: Social Media Marketing Society! Thank you, Mike Stelzner," said Pat Mills.
SPECIAL TRIAL OFFER: Offer ends Friday, June 25, 2021.
START YOUR TRIAL MEMBERSHIP TODAY
No Risk, Sample-It Guarantee
At the end of your 7 day trial, you'll be billed $347 for annual membership. (You can cancel at any time during the trial and not be charged if you decide the Society is not for you.)
Got Questions?
Billing or customer support: Talk to a live person at 1-858-746-5605 or email [email protected].
Here's What Your Peers Say: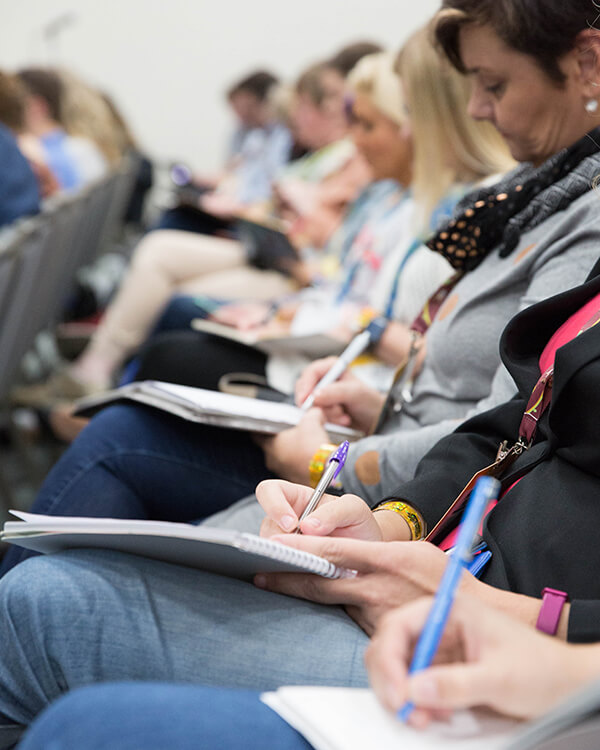 "When I became familiar with the Society, it was like all of my prayers had been answered. The trainers know what they're talking about, they're vetted, and they have the experience and the knowledge that you can trust, so you don't have to worry." – Luann Edwards
"I have been a member of the Society for five years now. The Society is always a great place for me to go and ask my questions. They work really hard to make sure that there is no question that goes unanswered. The biggest impact that it's had is probably peace of mind." – Claudia Sheridan
"I joined the Social Media Marketing Society four years ago, and I wanted to gain knowledge. You go there, you ask a question, you get responses like instantly, and that's where I gained my knowledge. People have very expert-level knowledge on what you need to know." – Jenna Maloney
"I'm the go-to person everybody comes to with their social media questions, and sometimes I don't have the answers. The Facebook group alone is worth the cost of membership. You get multiple answers from multiple experts, from different verticals, and that has been the biggest impact for me. Everything else, in my mind, is a total bonus. But the community is outstanding." – Meg Brunson
Here's what some other Society members have to say. Click play on this video:
It's Decision Time
One year from now, what will your marketing look like?
Do you want to improve your value and your marketing results?
For a small investment, you can change your trajectory.
If you do what you've always done, you'll stay where you've always been.
If you want to arrive somewhere new, it's time to try something new.
Maybe this is that new thing you need to do. I hope it is.
I look forward to seeing you in the Social Media Marketing Society.
Common questions answered
The live workshops don't fit my schedule. Can I watch them another time?
Absolutely! Get your training any time, from anywhere in the world, as often as you like.
Not only can you watch these workshops over and over, but we also provide:
Downloadable slide decks
Downloadable audio files
Transcripts
Time stamps for topics in the training (and questions asked during the Q&A)
Links to resources mentioned
Links to discussions on the training
"The timestamps for every session help me skip ahead or review the specific details I need." — Luann Edwards
I'm a social media marketing novice. Will the Society sessions be way over my head?
Everyone's a novice when everything's changing.
The old ways don't work, so in some regards, we're all restarting the adventure, over and over.
While the Society instructors are experts, they work hard to answer your questions. We typically commit at least 30 minutes of each 90 minute workshop to answering your questions.
We staff our Facebook group to ensure no question goes unanswered. We also have a very supportive community of members who are glad to answer questions.
So while the Society is ideal for the advanced marketer whose job is heavily focused on social media, even a beginner will find value.
"I wanted to gain knowledge, 'cause I didn't have enough for the company I was working with. So I joined the Society and I gained enough knowledge to help them grow. It's been great. " —Jenna Maloney
What will I receive every month as a member?
When you join the Social Media Marketing Society you'll get immediate access to 140 marketing workshops.
You get access to multiple original training workshops every month.
You'll gain exclusive access to our Facebook group where you can connect with peers and get your social media marketing questions answered.
You also get access to email updates with important news and trends happening in the marketing industry.
"By joining the Society, I've been able access fresh new content monthly from industry-leading experts. I've been able to pass that knowledge on to my clients, which elevates me as an expert in my field." —Meg Brunson
How do I watch the live workshops?
You simply log in to our member site and follow the instructions we provide. You'll be able to view the live training workshops on a computer or mobile device. We also stream workshops live into our Facebook group.
I can't attend all the live workshops. Will I get a recording?
Yes. For each workshop we'll provide a recording you can watch online via your computer, tablet, or mobile device, so you won't miss a thing.
If you have other commitments (like a day job) or if a workshop occurs at an inconvenient time, no need to worry. Even if you attend a live training workshop, you'll still get the recording. You'll have access to recordings for as long as you maintain your membership.
How do I watch the playbacks of training workshops?
You simply log in to our membership website. There you'll find streaming videos you can play back from a desktop or mobile device. Downloadable transcripts, slide decks and audio files are also provided.
How does the recurring billing work?
If you select the $1 trial + annual option, you'll be billed $347 for annual membership at the end of your 7 day trial period. Your membership will be renewed automatically every 12 months and your credit card will be billed at the rate when you signed up. As long as your account remains active, your rates will never increase.
✅ I WANT IN! START MY TRIAL NOW
What if I still have questions?
Send an email here and we'll get back to you as quickly as we can. You can usually expect a response within 1 business day.
Disclaimer: Your results may vary. Participating in the Society doesn't guarantee success with your social media marketing.