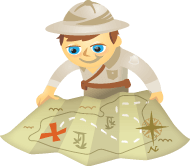 Do you struggle with establishing return-on-investment (ROI) for your social media efforts?
Are you looking for advice to help you measure your ROI?
For most businesses, being able to substantiate the allocation of resources into social media is a necessity. But it's not always easy.
We asked 25 online marketing pros to share their best ROI tips. Find out what they had to say below.
#1: Measure Your Key Performance Indicators

People who try to set revenue expectations are setting themselves up for failure because people aren't on social media to buy.
So, what should you do?
It's better to look at numbers such as engagement rate, referral traffic and audience reach.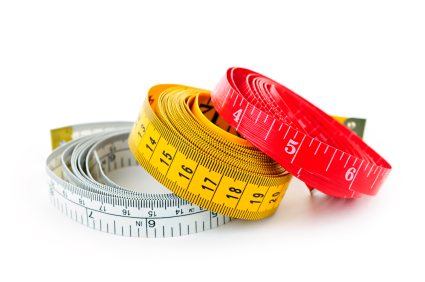 If I'm doing app install ads through Facebook, for example, I'll measure cost per install. If I'm promoting content, I really only care about the traffic coming back to my site for branding reasons—conversions from social media content promotion are icing on the cake.
Eric Siu, founder of Growth Everywhere and COO at Single Grain, a digital marketing agency.
#2: Set Goals Ahead of Your Campaign

Return on investment is a function of your business's goals. You should always clearly set these goals ahead of your campaign, or any social media efforts for that matter.
Are you looking to grow your audience? Gain visibility? Increase sales? The answer to these questions will impact both your strategy and how you'll measure results.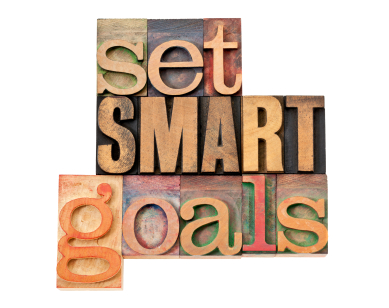 Of course, the ultimate goal is always to generate business. Even when considered under indirect angles (support, branding, customer satisfaction), you need to monitor and benchmark the value of your presence in front of an audience on a social media channel, just like advertising would be across various channels.
It may not be possible to zero in on the value of a like or a follower, but overall you should know how these platforms contribute to your business.
Crossing these items off your list means that you'll know what you measure and why you do it. That's when the real optimization and fine-tuning fun begins!
🌟 Ready to Supercharge Your Social Marketing Strategy? 🌟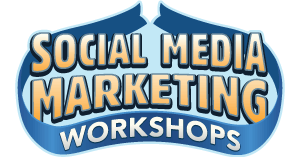 Struggling with your social marketing? You're not alone. The solution? The Social Media Marketing Workshops!

During these live 2 hour deep-dive workshops, you'll discover what's working now on Instagram, Facebook, TikTok, YouTube, and LinkedIn. Skyrocket your engagement, broaden your reach, and amplify your sales.

Become the marketing hero your company and clients need—without leaving your home!
🔥 Save $670 on an All-Access Ticket! Sale Ends Tuesday! 🔥
GET YOUR TICKETS NOW
Thibaut Davoult, head of content marketing at Nitrogram.
#3: Monitor Your Conversion Funnel and Site Behavior

When you've got an ecommerce business, you can measure social's direct impact on your bottom line through direct conversions and assisted conversions from social in Google Analytics.
The thing is, you need to be monitoring your conversion funnel and site behavior to make sure that you actually have a reasonable conversion flow for your social visitors. You can also track social media's power to drive conversions by running exclusive offers or specials for your social followers.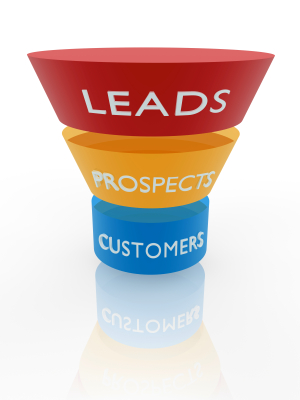 Note: You'd want to make sure you're also looking at your conversion rate so you can predict the value of future followers and measure improvements.
To do this with offers, track total clicks through a link tracking service like bit.ly and then compare that number to the total conversions. If you use different links for each social channel, you can also get an idea of which is your best converter.
For retail businesses that don't sell online, you can obviously run coupons or deals and track in-store redemptions or you can directly measure your efforts to your sales. This isn't an exact science, so you'd want to look at total followers, total reach and total engagement and look to see if there is a noticeable correlation between increases in sales and/or increases in the other metrics mentioned above.
For B2B businesses, you need to make sure that you have a solid lead funnel set up. In most cases, it's unreasonable to expect your social followers to go from any given channel to a direct sale. Instead you need to nurture them through a funnel.
To do that, you need to have multiple offers available that help you qualify your online leads and then you need to have a plan in place to convert them. This is best explained with an example.
Example: Your business offers a general ebook to help filter your social followers into potential leads. The ebook is relevant to a specific interest or vertical so you know that a large portion of the people who opt in could potentially be customers. About 2% of the people who download your ebook end up buying your product/service.
The people who opt in for the ebook are then placed into a drip campaign with the goal of getting them to attend a webinar. The webinar is much more specific and lets you know who on your list could be called upon for an actual sale. About 50% of people who attend the webinar end up being customers.
If you sell your product/service for $100, you know that every ebook download from social is worth $2 and every webinar attendee from social is worth $50. This gives you solid numbers to use for your social media ROI.
Mike Bal, director of social media and content with Single Grain and the creator and primary author of Marketing Apocalypse: The Brand Survival Guide.
#4: Leverage Your Traffic Magnets With Internal Links

If you've been blogging for a while, it's likely you have a few powerhouse posts pulling in a lot of visitors. Here's how to get more from your past content.
Look at the All Pages report in Google Analytics. Your site probably has a handful of posts that attract a big percentage of total visits, often because they rank well.
Now go look at posts that have high visits. Are there internal links? What do they link to? Edit the page to link to any newer, fresher content you've posted.
While you're there, anything else you can do to improve the post? Polishing an existing, high-traffic page is the fastest way to do your visitors (and your blog) a big favor.
Internal linking is super-important. It's good for SEO, good for visitors and good for you. Keep an eye on your top pages and use links to gently guide visitors to your latest and greatest content.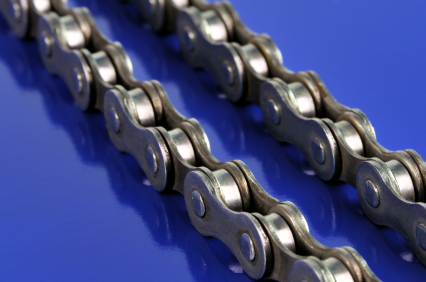 Most bloggers are deliberate about adding links to new posts, but few bloggers take time to link from old posts to new ones, each and every time they publish.
You're not done promoting it until you've linked to it from at least one older page!
Andy Crestodina, strategic director of Orbit Media.
#5: Start From the End

My hottest tip for measuring social media return on investment is to start from the end. Let your goals and objectives tell you which steps you need to take to activate social (what platforms to focus on, content strategy, etc.).
I know that social is a buzzword, and if you have some pressure from within your company to be on all of the different platforms, it's time to educate the relevant stakeholders on how social media works.
Try to be everywhere and do everything and you'll most probably end up doing nothing that actually gives your company any ROI.
When you measure your goals and objectives, split the results into soft and hard numbers. Soft numbers are social and engagement metrics that your social media team will use to create better strategy and content.
These are metrics such as likes, followers and engagement. Hard numbers are more focused on the actual bottom line—clicks to the site, new leads and new customers.
Marko Saric is a blogger at HowToMakeMyBlog.com.
#6: Pair Social Media With Other Channels

When people approach social media, they immediately try to think of the exact number that can represent ROI. But before you even get to that point, you need to address an important question: What are all of the channels that social media works with to improve ROI?
The power of social media doesn't just lie in a completely new channel to do your marketing. You can actually amplify the results of some of your other channels.
Think about how you can pair social media with some of your other channels for improved results in both areas.
Rachel Sprung is a product marketing associate at HubSpot.
#7: Equip Yourself With the Necessary Tools

Equip yourself with the tools necessary to measure the effectiveness of your social media efforts more strategically.
While it's easy to get caught up with fluffy metrics like follows, likes and retweets, they're essentially "empty calories" when trying to obtain any measurable ROI.
The ultimate metric is revenue, sure. But I'm more interested in the actions and behaviors that led to an eventual sale.
I constantly use marketing automation software to measure things like visit-to-lead conversions in addition to lead-to-customer conversions, as this paints a more detailed picture of how users are engaging—or not engaging—with the content we're sharing.
Focus less on the surface-level metrics such as likes and more on behavioral elements once they've visited your website. You'll not only have a better understanding of what drives ROI, but also how to do more of it.
John Bonini is the marketing director at IMPACT Branding & Design.
#8: Use UTM Parameters in Inbound Links

Like every ROI measurement, it's always important to A/B test your work to figure out where you should invest more, and in which way.
My tip is to always use UTM parameters in the inbound links you add to your social media posts.
If you're running a campaign on Facebook, for example, you should create a separate link to each variation of your promoted post using Google URL Builder.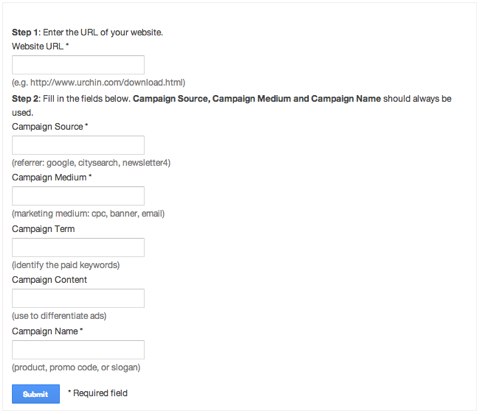 You can also use a different link to the same post you share on Facebook and Twitter to see the conversion differences among the networks for this specific post.
It's a good idea to treat social media marketing efforts as campaigns and measure them accordingly.
Lior Degani is the co-founder of Swayy.
#9: Do What Works Best for Your Business

Hot tip! Don't measure it. It's like trying to measure the return on going from paper napkins to linen napkins at a restaurant. Your gut says that linen napkins are nicer and people seem to like them… but there isn't a good way to measure.
What I'm getting at is: Do things because they are a good fit for your business or your campaign. Use linen napkins because your customers like them. Print your business cards on quality paper so that they feel nice.
Get a haircut so that you look nice for your customers. Use social media to communicate to your audience. Use social media to listen to your customers. Use social media to introduce your business to new people. Make it fun. You'll know if it's working or not.
Jim Belosic, CEO of ShortStack.
#10: Focus on Long-Term Value

When it comes to my best tip for measuring social media ROI, focus more on the long-term value of a social media user, as opposed to one-off metrics like a follow or a share.
Those metrics of engagement are important, but not when compared to the value a socially engaged customer can drive for your business over time.
Customers who buy from your business in the long-term are more valuable than a one-time customer—the same is true for a social follower.
When these long-term customers are socially engaged, they're more likely to drive even greater value for your business since they are more likely to share your content, advocate, defend your company, create content about your business and more, both online and offline.

Measure these efforts by analyzing social engagement on your website over time to see if there's a noticeable increase in social sharing related to your content, landing pages and other resources.
Take note of conversions like email subscribes, purchases, etc., to see which were assisted by traffic from your social media accounts.
Work to increase the number of conversions assisted from social media over time to help improve the ROI of your ongoing social efforts, measured with a tool like multi-channel funnels in Google Analytics.
Brian Honigman, freelance writer, content marketer and social media consultant.
#11: Incorporate a Contextually Relevant Call to Action

The most important thing a marketer can do to track social media ROI is to incorporate a contextually relevant call to action (CTA).
You can't assume people will act on their own. You need to lead potential prospects to take the next step.
Further, it's critical to ensure that you have a way to measure these results to each specific CTA and to provide appropriate landing pages. This is an area where one size doesn't fit all.
Heidi Cohen, chief content officer—Actionable Marketing Guide.
#12: Track ROI With Spreadsheets

I spend 90% of my time on Google+, so let me explain the sophisticated tool I use to track ROI—a spreadsheet! Yes, really.
Here is what I measure though:
The Google+ post that was shared
The difference between picture links and embedded posts (where the links are 'fixed')
The number of +1s/comments/shares
The click-through rate of the links (using a URL generator like bit.ly, but I use YOURLs) used for both types of Google+ posts
The conversion of those links; for example, shopping cart purchase (done using Google Analytics) or a filled-out web form

Use Google spreadsheets to track your ROI.
This can be compared to other visitors from other channels, too.
With one client, we're getting a conversion rate of 7% to sale from the social activity, which is the best return across all channels.
There you have it. Not the most high-tech, but it works well.
Martin Shervington is the author of The Art and Science of Google+ and a marketing consultant.
#12: Use Google Universal Analytics to Help With Tracking Across Multiple Devices and Channels

Use Google Universal Analytics, the latest version of Google Analytics, that was made available to the public last year.
Additionally, if you're an ecommerce site, you have to have ecommerce tracking set up for your Google Analytics account to accurately show ROI.
The best option is to use a flexible platform such as WordPress and a theme, or at least a plugin, that integrates with Google Analytics, with ecommerce and event tracking built into the admin.
Using a theme integrated with WooCommerce does just this, and allows you to add Google Analytics and ecommerce tracking in a couple of easy steps as you can see by the screenshot below: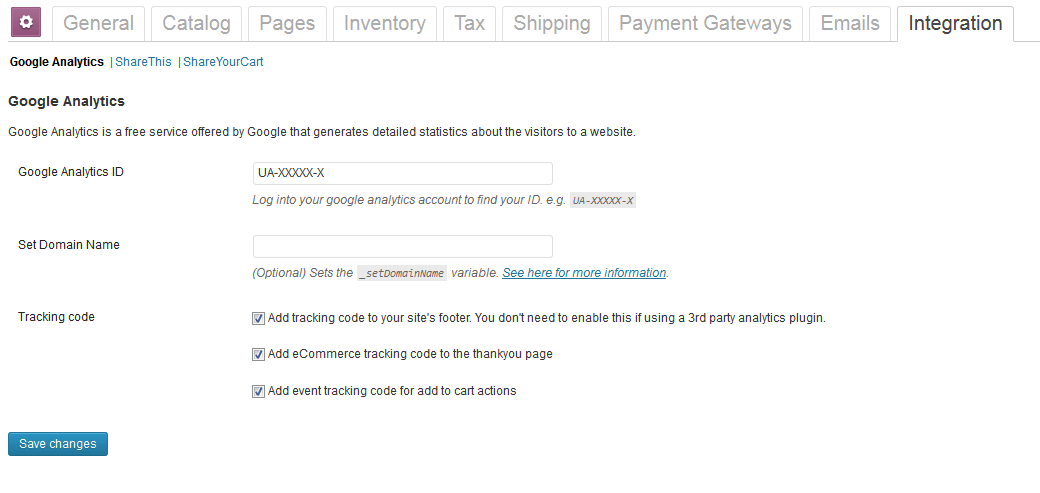 Once you get Google Universal Analytics and the ecommerce tracking set, you can track all sorts of conversion information on your site. Not only can you track revenue in Google Analytics, you can also track what the top revenue sources were by:
Product
Product SKU
Product category
Source/medium
Tracking sales by source/medium is one of the metrics I watch closest, and you can break down channel conversions even further by looking at last click and direct conversions, or assisted conversions.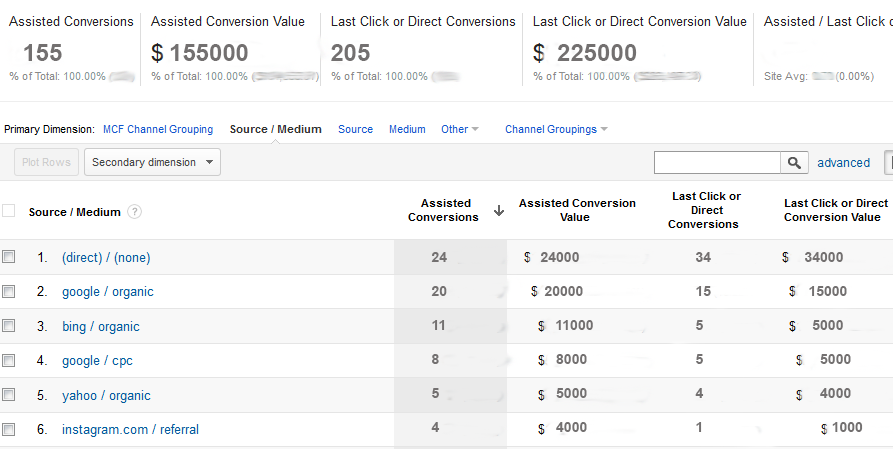 To show ROI for your online marketing efforts, it's critical that you get the latest version of Google tracking on your site, and more importantly, get familiar with the terminology and ins and outs of the reporting options the new analytics offer.
Brian Milne is the founder of the Hyped Blog Networks and Meadows Interactive.
#14: Measure the Long-Term Aftereffects

In four short words… Take the long view.
Everyone is running around with a measuring stick wondering "If I tweet this today, what does that mean in terms of conversion rate on my website tomorrow?"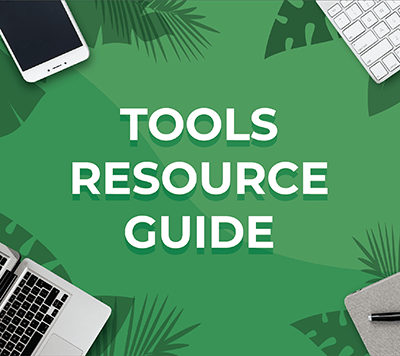 Looking for something to make your life easier?
Discover the tools we recommend to drive engagement, save you time, and boost sales across your entire marketing funnel or business.
Whether you need help planning content, organizing social posts, or developing your strategy, you'll find something for every situation.
FIND YOUR NEXT FAVORITE TOOL
While I think this is a valid way to approach social media ROI, I believe it is not the end of the story.
My hot tip is to measure the long-term aftereffects of social media. For example, I did a PR project with a client where I got them a guest post on Forbes. The post went on to become one of the top stories of the week.
While this translated into increased traffic for their website, they have a very high-end service that tends to be a long sell and requires multiple touch points. Hence, the story brought them an uptick in traffic, but how much additional immediate business it created is almost impossible to measure. However, consider this.
The Forbes post did bring them additional social proof they could use as another validation and touch point to close with potential customers.
In addition, they just found out that Arianna Huffington uses them as an example in her new book based on the Forbes article. Again, will my client ever know exactly how many people went to their website based on Huffington's book? Probably not.
The point is that social media return is both short-term, and more importantly in my mind, long-term platform-building, which in time leads to business.
Karen Leland is the president of Sterling Marketing Group.
#15: Set Up Goals in Your Favorite Analysis Tool for Your Website

Always set up goals in your favorite analysis tool that will match your business goals and objectives.
I cannot stress enough the importance of having goals for your website.
You can use Google Analytics to get started with setting up goals, or any other analytics tool you use.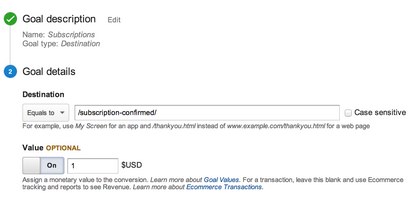 Deciding what goals to set up is not as hard as it seems. All you have to do is align them with your business goals and objectives.
If you have a blog and your income comes from ads, then you can set up goals to measure people who subscribe to your newsletter (more subscribers translates into more visitors, and thus more revenue), people who read a lot of your content or people who spend a lot of time on your site (engaged visitors).
If you are an SaaS company selling a cloud-based product, you can set up goals to measure who is signing up for a trial and who is becoming a customer.
If you are an ecommerce site, then it's mandatory to activate ecommerce in Google Analytics and see how your products are performing.
But this is only one part of the equation.
Once you have your goals in place, you should use Google's campaign URL builder to track and measure the success of your social media marketing campaigns.
You can use it to see what is driving more email subscribers or customers for:
Regular shares on social media sites
Ads
Email campaigns
This way you'll see exactly who's driving traffic to your website and who's driving quality traffic that converts using tools like Google Analytics or LeadConverter.
Eugen Oprea helps you convert more traffic into loyal customers using proven techniques that grow your business.
#16: Measure Traffic From Shares

With social media return on investment, it's incredibly difficult to have a one-size-fits-all way of measuring it, without looking at the context of the company.
Take Bubble Jobs, for example. We are a jobs board, so a tangible way of measuring ROI is the amount of traffic directed to our sites via particular jobs posted on various platforms.
This is measured by using a link shortening and measuring tool like bit.ly to assess which platform is most effective for which type of role.
However, one tip that can be applied to any model is that shares are more valuable than likes or comments. Shares will get your content in front of more people, and then you can measure the increase in traffic to your site when content has been shared more than once and analyze the effectiveness of it.
Social media is more building a presence, brand and identity than quickly generating leads. Spending time on maintaining the right voice for your brand, building an audience and fostering relationships with influencers is much more important than getting a quick sale.
Focus on the social part of social media, and the sales will come regularly, rather than a quick fix with a voucher or offer.
Lauren Riley is the social media and marketing manager at Bubble Jobs.
#17: Track, Measure and Optimize

No matter what your social media goal is, it's critical to track, measure and optimize. If you're not tracking the numbers, you're grasping at straws.
Learn how to use tools to track analytics and pay attention. Typically, social media campaign goals can be categorized into three key objectives, each with different indicators for ROI:
Website Traffic: Google Analytics is an excellent tool; it's thorough, lets you track your website history and analytics over time and gives you all of the tools you need to learn from your activities.
By paying attention to Google Analytics, you can track what content is working and what's not, what phrases when used in combination with a link have a higher click-through rate and so on. By studying analytics and paying attention to what resonates with your audience, you can significantly up your ROI.
Sales/Conversions: If the goal of your social media program is to drive sales, track conversions as the most important indicator of success.
There are increasingly more tools available to help track conversation rates. A few commonly used ones are Google Social Conversion Tracking (in Google Analytics), Facebook Conversion Tracking Pixels and Conversion Tracking for Twitter Ads.
Make sure to set up your social advertising campaigns with the required tracking codes so you can monitor performance and make adjustments quickly and effectively.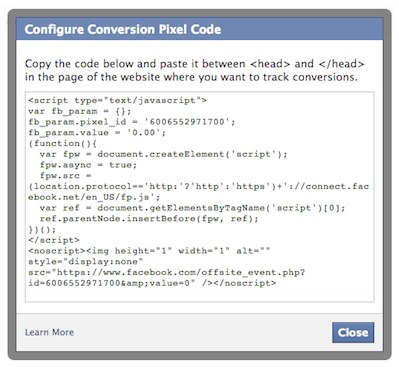 Brand Awareness: Increasing visibility of your brand/product is valuable for your business, but how do you quantify the impact? Of all of the metrics in social media, measuring brand awareness is the trickiest.
In my opinion, the key indicator is social engagement. Find out how many people have interacted with your brand and/or consumed your content by commenting, sharing, liking or adding it to their favorites.
While it's tempting to look to impressions or reach to assess performance, measurable engagement is a much more concrete indicator of success.
A few tools that provide insight into social engagement include Facebook Insights, Twitter Analytics, Sprout Social and HootSuite.
Megan Conley is the founder and CEO of Social Tribe.
#18: Set Up Social Tracking Goals

One of the biggest mistakes that businesses make when trying to measure their social media return on investment is to track follower and fan count.
It's important to measure the number of fans who click through to your website or share your content, not the size of your audience.
What matters when measuring social media return on investment is the number of relevant fans who engage with your content, read your blog and subscribe to your email newsletter. That is a key indicator that you can use to tell if your social media efforts are paying off.
One of my favorite tools for measuring social media return on investment is to set up social tracking goals using the free tool, Google Analytics.

This way you can identify what is and isn't working and tweak your efforts so you can begin to reach more relevant fans and improve your overall conversions.
By focusing on conversions and not the fan count, you can begin to see which areas are paying dividends through social media. They give you the true picture of how well your efforts are paying off and the impact you're having on your audience.
Christian Karasiewicz is the founder of FB Marketing University.
#19: Start a Selling Process

Too often B2B marketers limit the social media ROI conversation to a transactional discussion focused on closing sales as the KPI. But in reality, the role of social media is often as much about starting the selling process as it is about closing an actual sale.
There are many tools for tracking social media and using it to establish buying signals.
One of those tools, Digioh, lets you turn the content you share online into trackable buying signals. By uploading shareable content to Digioh, creating a super-simple landing page and sharing the link to that page via social media platforms, you can turn invisible buyers into visible sales leads.
Leads who provide their name, email address and any other pertinent information you request via the download form in exchange for the content you uploaded.
Further, when the prospect downloads the information, Digioh will send you an email that will (if the service can find it) include social media information (links to the prospect's profiles on various social media networks) and a headshot. All of which can be ported directly into your CRM.
With this one simple tool, you now have the ability to statistically prove the lead generation capability of your social media efforts and produce better leads for your sales force.
Tom Martin is a 20+-year veteran of the marketing industry and author of The Invisible Sale.
#20: Use Power Editor to Insert Conversion Pixel

My hottest tip is to use Power Editor for Facebook ads and insert the conversion pixel into your landing page.
To use Power Editor, you'll need the Chrome browser. Setting up a conversion pixel is really easy to do. You can set it to measure click-throughs or to measure actual sales (for instance, set the pixel on the Thank-You page for a digital product).
Just be sure to enter the price into the conversion pixel code so Facebook can accurately track your earnings (or potential earnings in the case of click-throughs).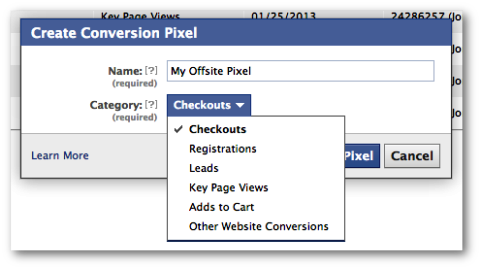 On WordPress websites, landing pages generally have a box where you enter the conversion pixel (fancy word for tracking code) into the page header.
Cas McCullough, founder of Content Marketing Cardiology. 
#21: Set Up Goals in Google Analytics

I wouldn't say it's the hottest tip, but it is the simplest. Set up goals in Google Analytics to track conversions visitors make on your website. The easiest one to use is the destination goal type that allows you to enter in a URL a user has to visit in order to signal a goal has been completed.
For example, you can use a thank-you page URL for mailing list signup conversions, lead form submission conversions and shopping cart purchase conversions.
Once you have this set up, you can see what sources of traffic are leading to the most conversions on your website.
You can look at Channels under Acquisitions in Google Analytics to see if social media channels outrank search, email and direct channels for conversions, and you can look at Social Conversions under Acquisitions to see which specific social media network drives the most conversions.
If you want to get even more details, you can use custom campaign tracking in Google Analytics to really dive into your social media conversions. This involves adding UTM parameters to the URLs you share on social media, something you can easily do with the URL Builder tool from Google.
Using these, you can differentiate traffic from links in your social profiles, status updates and social advertising campaigns.
Kristi Hines is a freelance writer and author of Kikolani.
#22: Do What Rewards You

While there are others who have written books and countless blog posts about social media ROI, for me, the greatest measurement of whether my investment in social media is paying off has to do with how I feel about spending my time.
I know there are experts who'll dismiss me, but the reality is that you can have a report full of numbers and you're still never going to get a clear yes or no as to whether the social media investment was a success.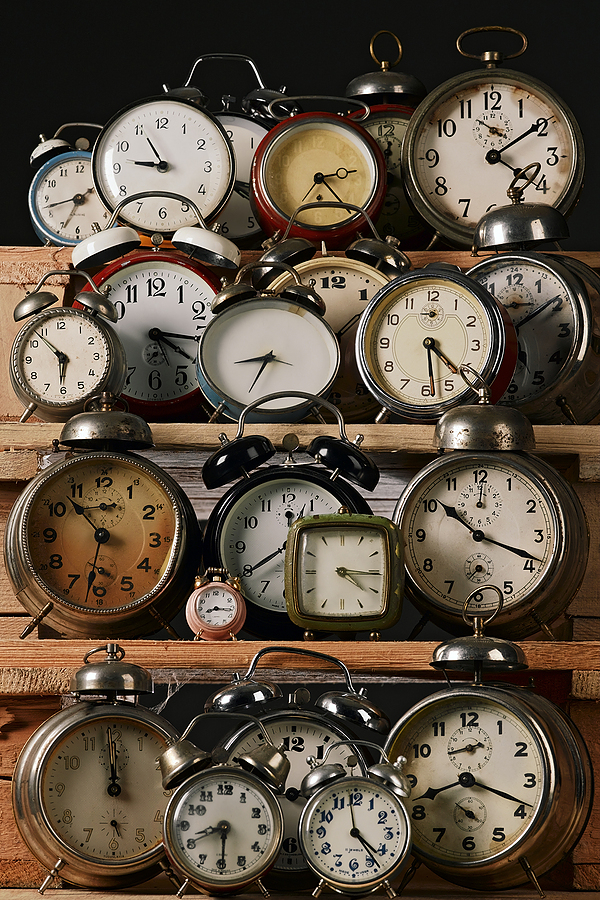 Maybe for brands, people selling things or if you've monetized your blog, there is an objective metric, but for most professional bloggers there isn't.
So, if you're waking up and hoping the Internet is down or every social network has crashed, then you have your answer. Basically, if you think it's worth your time, then it is.
Sara Hawkins is a lawyer, blogger and doer.
#23: Attribute Social Activities to Business Goals and Customer Lifetime Value
Social media ROI is a topic that many marketers are still trying to prove. The challenge is attributing social activities to business goals—the long-term soft metrics make it tedious to track. But it's not impossible!
With a little organization, you can combine sales data with web and social data to paint a great picture for social ROI. Correlation of web traffic driven by social, as well as individual's social engagement compared to purchases, can be used to express the value your content and channels are driving.
You can also determine social media's effect on your customer lifetime value (CLV), by comparing sales data between customers you've identified as social followers and non-followers.
For the B2B crowd, track inbound leads that come from social with web data, and use specialized networks to do research on your targets before the cold call. Avoid the cold call altogether and use social media as a great medium to build quality relationships with key decision-makers.
Merlin U Ward is an author, marketer, strategist and author of You Get What You Give.
#24: Track Each Step of Your Lead Generation Efforts

The key to successfully measuring your social selling ROI is to track each step of your lead generation efforts. This includes tracking:
The research you've done
Whom you've connected with
Whom you've followed up with (and when)
Which prospects you've been able to move offline
How many prospects you've turned into customers
Here is my hottest tip to measure your ROI while social selling on LinkedIn.
To begin, you can either start from a list of leads you've put together or choose a LinkedIn group that is full of your ideal clients.
After you send a personalized connection request, use the Tag and Reminder features found in each person's profile (below their headline and image) to keep track of your relationship progress.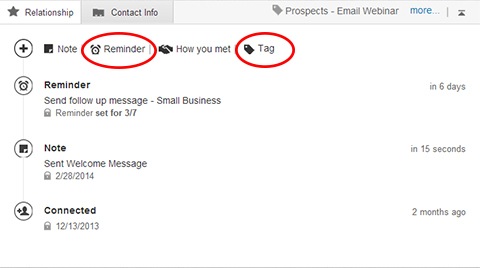 You can create a sequence of tags that you can use to identify what step a prospect is in as you move him or her through your relationship-building sequence (e.g., Sent Invite, Welcome Message, Follow Up, Move Offline).
You can also set a reminder for yourself to send the appropriate message to a prospect using the Reminder feature. Reminders can be set for 1 Day, 1 Week, 1 month or Recurring. You'll be notified by email when it is time to follow up with a prospect.
By keeping track of each part of this process, you'll be able to discover easily if your efforts are paying off. Further, it will identify for you what, if anything, in your process needs to change or improve.
Melonie Dodaro is recognized as Canada's #1 LinkedIn expert and is the founder of Top Dog Social Media.
#25: Generate ROI With a 2-Step Process

Measuring the ROI of our efforts on social media isn't easy. Most of what we do on social media can't be tied to revenue because it's too high in the funnel or remotely connected with it.
Google Analytics has an attribution model, but my experience is that it's not very helpful in most cases.
My hottest tip for measuring social media return on investment is to accept that social is a two-step process: the first step is to recruit, engage and build trust; the second step is to target your advertising to the people with whom you've built that relationship.
To generate ROI with that advertising, you need to learn how to use Facebook ads Power Editor! Jon Loomer has a great course for that—you should check it out! The reason you need to learn about it is that it allows you to use very efficient targeting and tracking options.
Great targeting and efficient tracking are the two keys to ROI for social advertising.
Using that two-step approach and learning the tips and tricks of Power Editor have allowed us to see very high ROI from our social media efforts; much better than with any other advertising channels.
This really helped us justify our overall investment in social media for everything that's not directly linked to sales (content, conversations, engagement, etc.).
Emeric Ernoult, founder of AgoraPulse.
What do you think? How are you measuring ROI in your business? Leave your questions and comments in the box below.
Get Your FREE Course: Web3 for Beginners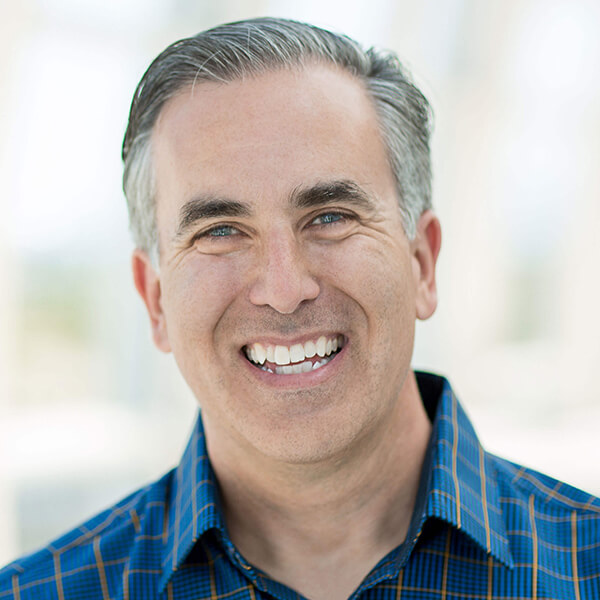 Curious about Web3, but don't know where to start or who to trust?

Introducing Web3 for Beginners, a course taught by Michael Stelzner, the founder of Social Media Examiner.

Learn the basics of Web3 and apply it to your business with this FREE comprehensive course.
CLICK HERE TO GET FREE ACCESS