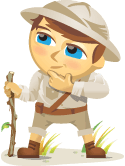 Are you wondering what 2013 might look like for social media marketing?
If the changes seen in 2012 are an indicator, there will be a lot more change in 2013.
To get a grip on what the near future may look like, we tapped the knowledge of 21 social media pros.
Here's what they had to say.
And if you're curious, here were the 2012 predictions.
#1: Ecommerce and Social Media Grow Together

I don't know about the world in general, but I am fascinated with the movement of ecommerce and predict that it will continue to trend in 2013.
When I asked my personal ecommerce expert Gideon Lask (CEO and founder of BuyaPowa), he said one huge trend in ecommerce will be the continued empowerment of the consumer.
"No one telling the shopper what to buy, when to shop and how much to pay. Too many retailers are failing by not realizing that consumers want to do it on their terms. Time to give them the key to the car. Empower them and you'll win loyalty."
Social media is a great venue for consumers because of the integrated communication features and potential ecommerce features. But even Facebook is missing the mark a bit. Twitter and LinkedIn don't even have ecommerce options. That needs to change.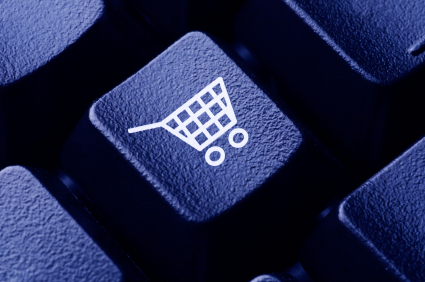 I'm a big fan of any way we can use social media to build business, sell product and support our economy. Making purchasing easier and more fun is one way of doing it, and is the reason I see the mashup of ecommerce and social media as a huge growth trend in 2013.
Viveka Von Rosen, known internationally as the "LinkedIn Expert" and author of LinkedIn Marketing: An Hour a Day.
#2: Visual Marketing

2013 will be the year of visual marketing. Visuals and video done right are highly effective in cutting through the noise. It's a snackable type of content that resonates with people globally and increases engagement within communities no matter where they are located.
Brands will need to understand what it takes to do visual marketing well, whether within their current communities or new networks like Pinterest, Instagram and others.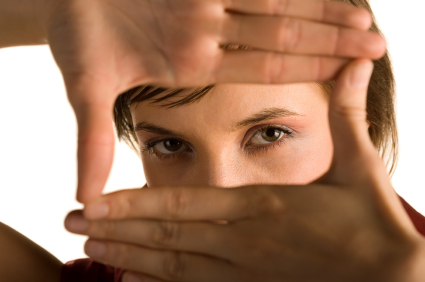 This is applicable for any type of content: paid, earned and owned.
The Conference You've Been Waiting For
As a small business marketer, you can probably only pick one or two events to attend each year. Get an unbeatable conference experience and expert training at Social Media Marketing World in sunny San Diego, California—from your friends at Social Media Examiner.
🔥 As a valued reader, you can save $650 on an All-Access ticket if you act now! Sale Ends Tuesday! 🔥
CLICK HERE TO LEARN MORE
Ekaterina Walter, social innovator at Intel and author of Think Like Zuck.
#3: We'll See Media as Either Active or Passive

I believe that we will stop seeing media as social and start thinking about our media as being either active or passive. This will happen in two stages.
Stage one is the consumer. When are consumers active or passive with their media? When are they passively watching a TV show or actively taking part on Twitter?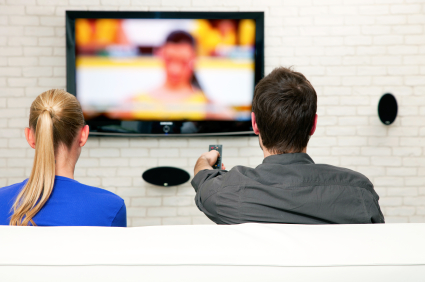 Stage two is the brand. When should brands create media that are passive or active?
These new lenses on both media and the consumer will help brands figure out the best marketing mix, and help them optimize everything from content creation and TV spots to the amount of time, energy and effort they should place on Facebook, Twitter, etc.
Mitch Joel, president of Twist Image, blogger, podcaster and author of Six Pixels of Separation.
#4: Facebook Offers Better Tools for Businesses
In 2013, we'll see Facebook offering a premium version of Facebook Pages. This premium version will include advanced analytics that will give marketers greater insight around specific fan segments (top commenters, customers, new fans) and the ability to do frictionless email acquisition (click "join" within a Page update to opt in).
They've already acquired Threadsy (an analytics tool) and earlier this year they allowed third-party developers to create actions beyond Comment, Like and Share.
We'll also see new ways Facebook is used for hyperlocal commerce. For example, a clothing store will allow store visitors to log in and pay for their purchases all through their Facebook account. We are already seeing self-pay commerce apps being used (Square, GoPayment). Soon after 2013, cash registers will only be seen in museums.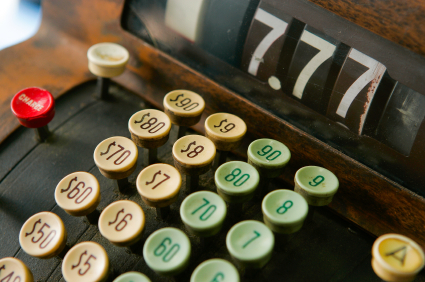 The other area that will see huge changes is content creation and curation. Marketers will have the ability, through automation, to get suggestions for Page updates based on how Facebook users have been reacting to a Page's previous posts.
John Haydon, co-author of Facebook Marketing for Dummies. He advises nonprofits on marketing strategy and the effective use of Facebook, blogs, Twitter and other tools.
#5: Content Marketing Is the New Social Media Marketing
As social media begins to come of age in 2013, brands will realize that with unprecedented clutter coming from both people and brands, the need for beautiful and engaging content is greater than ever.
In B2B, content marketing has already taken center stage with white papers, ebooks, webinars, infographics and articles.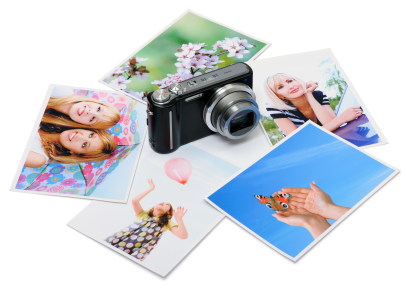 In 2013, as Instagram, Pinterest and other multimedia social networks grow, you'll see more and more B2C brands using social media to produce and share beautiful photos, sophisticated comics and other visual aids, and brilliant TV-level videos.
Dave Kerpen, CEO of Likeable and author of Likeable Social Media and Likeable Business.
#6: SlideShare Is the Fastest-Growing Social Network

In 2013, the fastest-growing social network will be SlideShare, while Facebook and LinkedIn each launch their own original content creation strategies to drive further engagement and open up sponsored content opportunities.
Joe Pulizzi, founder of the Content Marketing Institute, author of Managing Content Marketing and co-author of Get Content, Get Customers.
#7: Twitter Personalizes Your Twitter Feed

In 2013, Twitter is going to start "personalizing" your Twitter feed based on an algorithm that social media pundits might call "TweetRank," or perhaps "TwedgeRank."
The algorithm will include the following factors:
Influence: A measure of how influential the person tweeting is, based on the ratio of followers to following, the regular number of retweets he/she gets, mentions and favorites received, how influential his/her followers are and how often he/she is added to Twitter lists.
Engagement: How often you engage with the tweeter in the form of mentions, retweets and favorites.
Alignment: How closely the tweeter resembles you, based on your bio, geographic area, the lists you follow and the lists you both appear on.
Gravity: How often that particular tweet has been retweeted and favorited.
Your Interests: If the topic of the tweet is of interest to you, based on your previous tweets, retweets, favorites and hashtags.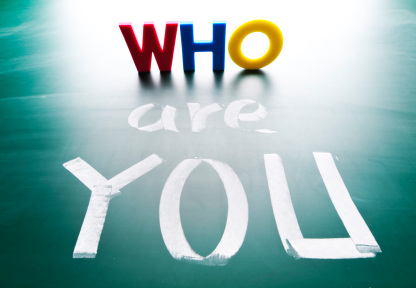 Invariably, brands will complain that they can no longer get the engagement they once got on Twitter, at which point Twitter will roll out an advertising platform that allows you to buy a better TwedgeRank for your tweets.
There, now I said it.
Rich Brooks, president of flyte new media.
#8: Google+ Is a "Must" Place to Be

Google+ will be a "must use" service. But it won't be due to the social elements. Rather, it will be because it becomes the central hub for managing your "official" online public presence in the eyes of Google.
Google will continue to roll services and products under the Google+ umbrella, forcing businesses to use it if they wish to get the advantages that Google+ offers.
Already it's the place to manage your local business presence within the Google ecosystem; and it's central to establishing authorship of your writings around the web (Google Author Markup).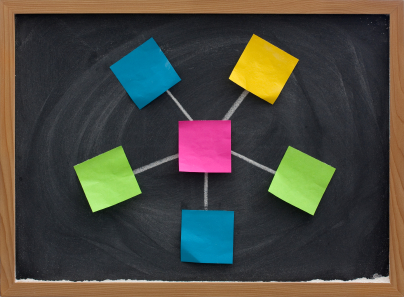 But when it comes to pure social, its use will continue to be limited mostly to tech early adopters and marketers. It hasn't caught on from the social standpoint in the same way that sites like Facebook, Twitter, Pinterest and Instagram have managed to captivate and transform users into raving fan-addicts.
So irrespective of whether your friends or customers spend any time socializing on Google+ today, you still need to be active on it.
Anita Campbell, founder of Small Business Trends and author of Visual Marketing.
#9: Google+ Appeals to Niche Segments

I wouldn't nail the coffin shut on Google+ yet. Little by little, the Google engineers have been quietly building features like Communities that might yet build up participation on this platform. Meanwhile, frustration may be building with Facebook, as it rolls out increasingly intrusive advertising.
The history of Facebook's growth makes for a fascinating read. The way it was rolled out slowly across colleges and universities helped to create demand. The photo and album features of Facebook were key in attaining their rapid popularity, yet those very features have been lagging in the photo and album features of Google.
The differences between Google+ Communities and Facebook Groups are pretty slim right now. Both can be private or open, and both can have multiple threads of conversations.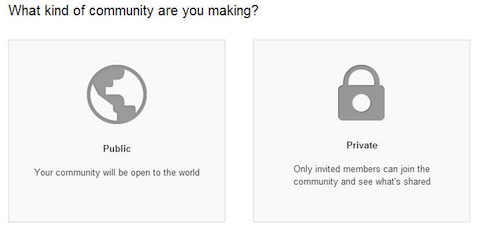 Google+ still has the edge with video integration using Google Hangouts.
Google is also rolling out Author Rank which promises to make a connection between content and the author of that content. Authors will then be given a greater or lesser weighting score depending on where their content appears and how they're connected with other relevant individuals in the social graph. This is yet another example of how a person's or organization's participation on Google+ will have an impact on their findability in search.
In the 1991 landmark book, Crossing the Chasm, author Geoffrey Moore demonstrated how technology companies could build up momentum by appealing to niche segments of early adopters. This appears to be Google's playbook as it attracts photographers, search marketers and other creators of media.
Ric Dragon, CEO and co-founder of the digital marketing agency DragonSearch and author of Social Marketology.
#10: Instagram Grows Bigger
2013 will be a big year for Instagram. While it's a comparatively minor platform now, research from The Social Habit shows that social media users plan to increase their use of Instagram at a rate higher than that of any other network.
Also, 85% of Instagrammers use the platform at work, way above any other social media format.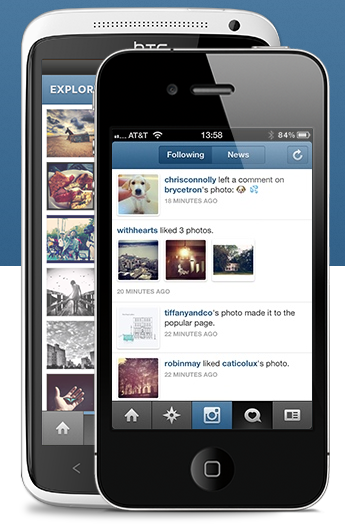 Its ease of use lowers the barriers to content creation and helps fuel posts on other networks.
Mark W. Schaefer, marketing faculty member at Rutgers University and author of Return on Influence.
#11: Mediapreneurs Focus More on Building Their Email List

Warning: This prediction might be somewhat ironic because, heck, I love social media. Social media rocks. That being said, indulge me for a second about my prediction.
Over the past year, there has been a major trend in the mediapreneur community (entrepreneurs who create media online; i.e., blogs, podcasts, webshows, whatever) and it's going to continue right into 2013.
The trend is NOT overtly encouraging people to follow you on Twitter, Pinterest, Facebook, etc., on your website, but instead making sure folks subscribe via email.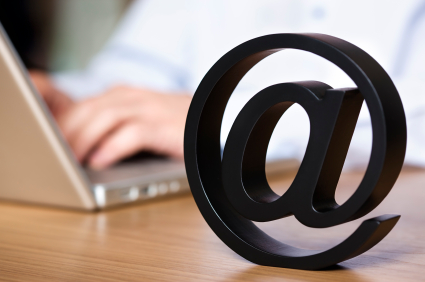 Don't believe me? Think I'm nuts?
Check out Marie Forleo, Chris Brogan, Social Triggers and my site The Rise To The Top.
What do they all have in common? The common thread is encouraging folks to subscribe via email.
Attention Agency Owners, Brand Marketers, and Consultants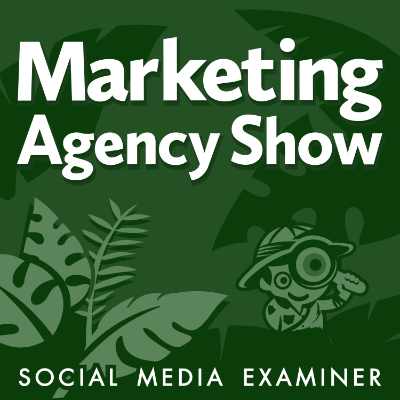 Introducing the Marketing Agency Show–our newest podcast designed to explore the struggles of agency marketers.

Join show host and agency owner, Brooke Sellas, as she interviews agency marketers and digs deep into their biggest challenges. Explore topics like navigating rough economic times, leveraging AI, service diversification, client acquisition, and much more.

Just pull up your favorite podcast app, search for Marketing Agency Show and start listening. Or click the button below for more information.
CLICK HERE FOR THE DETAILS
Why? Studies have shown time and time again that if you want an engaged audience and buyers, they are most likely going to come from your email list. And I've found that to be extremely true… and your email list is truly the only list YOU OWN. It's yours.
Does this mean social media isn't important? Phooey! Of course not (duh). However, my prediction is you will see fewer sites next year encouraging people to follow them "everywhere" and instead focus on the often-forgotten but extremely important email address.
David Siteman Garland, creator of the web show and resource The Rise To The Top and author of Smarter, Faster, Cheaper.
#12: Marketers Use Fewer Social Sites

As social media users become increasingly savvy, they will focus their social media time on fewer sites. Marketers will follow their lead.
Facebook and Twitter have now entered the late majority stage of the adoption curve. So has LinkedIn within the business community.
But as Google+, Pinterest and other rapidly growing platforms continue to gain adoption and increased acceptance, users will have to decide where to spend their time and energy. There's only so much time in a day, and the noise is deafening.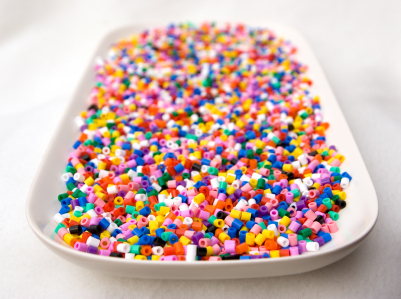 From the marketer's standpoint, it's becoming increasingly clear that it's much more effective to have a solid presence in one or two channels than it is to try to dominate every single platform.
So I'm predicting that entrepreneurs, small businesses, freelancers and consultants will have to make some tough choices this year as to where to engage their fans and followers for maximum impact.
With these changes will come an increased focus on attracting higher-quality followers and connections rather than on sheer numbers. Sharing only relevant content to each target group will be more important than ever. That will require improved segmentation and a smarter communications strategy.
Ed Gandia, founding partner of International Freelancers Academy, author of the 2012 Freelance Industry Report and co-author of The Wealthy Freelancer.
#13: The Content Marketing Arms Race Continues and Gets More Heated

By this point, more and more businesses are realizing that unless they embrace content marketing soon, they may repeat the "Kmart Phenomenon" and go from the top to the bottom of their industry—all because they refused to look forward and embrace a new way of thinking as Kmart's competitor Walmart did years ago.
As 2013 is upon us, I see more and more businesses racing to make up for lost time on the web. I see more journalists and writers being hired by companies large and small in an effort to produce blog posts, ebooks, videos and social media content. Frequency and mass will be the name of the game.
The results of this will be good and bad. Consumers will continue to be better informed than they ever have been in the history of the world before making a purchase.
At the same time though, competition will grow more fierce among industries and niches—which inevitably leads to black-hat practices and poorly thought-out tactics.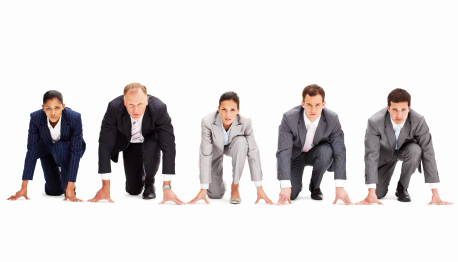 In many ways, this content marketing arms race will be a major area of concern for businesses worldwide over the next decade.
Marcus Sheridan, co-owner of River Pools and Spas, the founder of PoolSchool.us—an educational site on selecting the right pool—and founder of the The Sales Lion.
#14: More Industries Get Serious About Social

My one social media prediction for 2013 is that business professionals in the financial, legal, accounting and medical fields are going to begin to get serious about building their digital portfolios and implementing social engagement strategies.
There are regulatory issues in these industries that have caused fear and delay in moving forward with investing in a "digital remodel" of their practices in order to meet the expectations and experiences of today's connected consumer.
With the policies and technology solutions in place today that can help to protect them, I predict that we will soon see a tidal wave of financial advisers, attorneys and medical practitioners who will emerge as digital thought leaders in these important relationship-centric professions.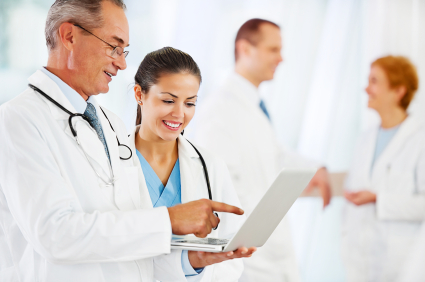 These individuals will potentially find great success in becoming more visible, valuable, approachable, and accessible to their clients, customers and patients through social media.
Stephanie Sammons, founder and CEO of Wired Advisor.
#15: Social Media Advertising Becomes a Necessity

I see social advertising becoming more of a necessity, whether people like it or not. Especially for businesses trying to reach a larger audience but who are struggling to build up an engaged community.
There's also the possibility that more social networks will follow Facebook's lead of creating a system or algorithm that essentially forces everyone to buy advertising in order to have their messages seen.
Thanks to easier targeting options, social advertising could be simpler and less expensive than paid search advertising such as Google AdWords. This will lead to ROI becoming even more of a hot topic, because companies will be investing not just their time but also major advertising dollars into their social media campaigns.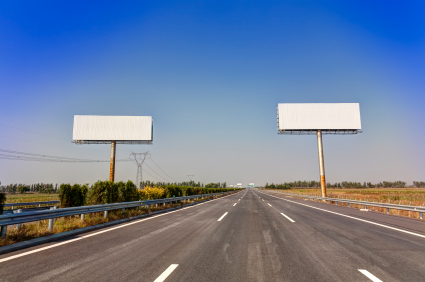 When it comes to social media consulting, the most successful consultants in 2013 will be the ones who can not only help their clients grow an engaged audience organically, but also help them craft their paid advertising campaigns on top social networks.
They will also need to provide proof of how social media marketing as a whole is benefiting their clients through advanced use of various analytics programs.
Kristi Hines, freelance writer, professional blogger and author of the blog Kikolani.
#16: A New Social Site Rolls Out

My forecast for 2013 is based on my lousy predictions of years previous, and learning from that experience. My prediction? That we will be taken by surprise by a new social media service that hardly anyone will see coming!
Just look over the last few years and see how we have been blindsided.
Back in March 2007, I was one of the many people who dismissed Twitter, only to have to eat my words and rejoin. I ignored Pinterest in much the same way. On the other hand, I was sure Google would be able to take a huge bite out of the social media landscape with their many attempts, but that has yet to happen.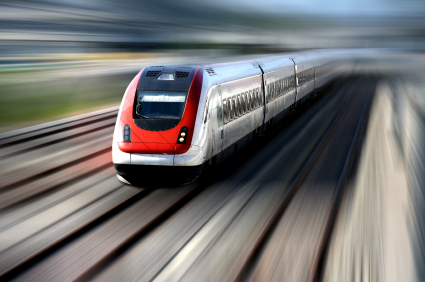 Think of all the social services that went away or are limping along: Digg, Delicious, Pownce… maybe one of those will come back to life? It could even be MySpace.
So with this in mind, I predict there will be yet another new service that shakes up the social media landscape in 2013, and I look forward to it!
Chris Garrett, VP of Educational Content at Copyblogger Media and co-author of ProBlogger.
#17: The Number of Podcasters Doubles

With more than 1 billion smartphone users and hundred of millions more coming in 2013, the consumer demand for quality on-demand talk in the form of podcasts will grow enormously in 2013.
As marketers begin to realize this new publishing opportunity, we will see a land grab as more and more podcasts are released to appease an ever-growing demand for audio content. NOW is the time to start podcasting.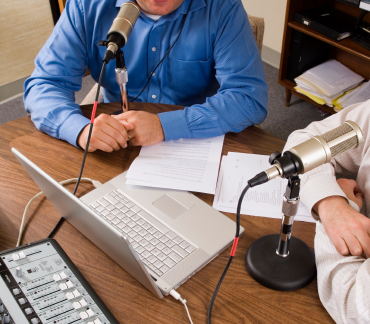 Michael Stelzner, founder and CEO of Social Media Examiner and author of the books Launch and Writing White Papers.
#18: Facebook Ad Network Will Make Waves
Since going public in May, Facebook has been working overtime to uncover new and better ways to monetize its enormous user base.
In 2013, we will all begin to realize the full potential of "social advertising" across the web and mobile. It has been much rumored over the past several months and recently appears to be coming to fruition: the ability for advertisers to leverage Facebook user data to target ads outside of Facebook.
While Facebook is currently just testing the waters, 2013 will surely see the full roll-out of an ad network for third-party websites and mobile.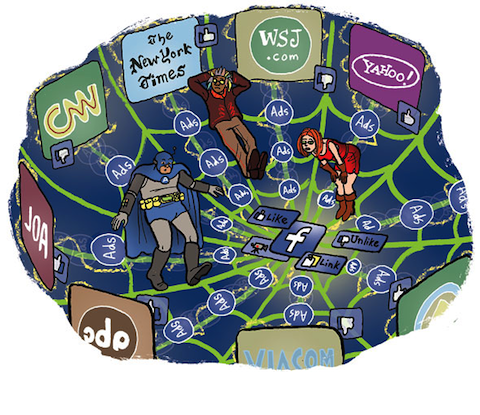 The launch of an ad network that relies heavily on personal data provided by users to Facebook (e.g., age, gender, Likes, etc.) is going to raise privacy concerns among consumers. There will undoubtedly be negative PR waves as a result of consumer privacy backlash.
However, I believe that Facebook will successfully navigate these concerns and by the end of the year, ads running outside of Facebook will become a meaningful new revenue stream for the social network. And of course, this will also introduce compelling new opportunities for advertisers to reach their target audience wherever they are online.
Ben Pickering, CEO of Strutta.
#19: Marketers Increase Social Media Spend

In 2013, marketers will increase the use of social media and related content marketing at the expense of advertising to build brands, attract prospects, generate leads and close sales.
Content marketing (especially as part of social media) is more cost-effective than digital advertising (including search). You own the media and don't need to pay for advertising space.
Further social media—including ratings, reviews and photos—provide the wisdom of crowds. Findings by Kapost/Eloqua and HubSpot consistently prove this point.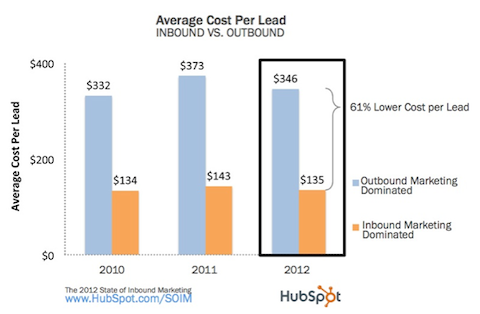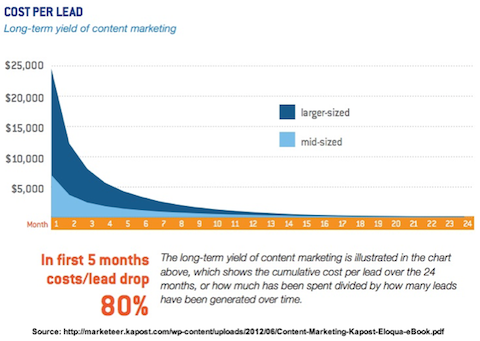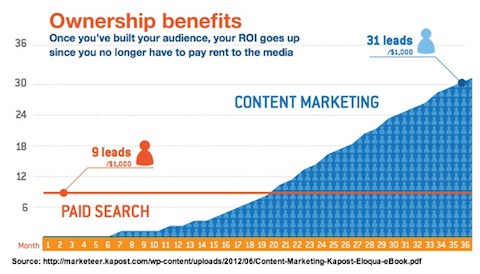 Heidi Cohen, actionable marketing expert and president of Riverside Marketing Strategies.
#20: Social Media Focuses on the Business

With IPOs, intense media focus, top-selling gurus, etc., the social media "plumbing" of Facebook, LinkedIn, Twitter, Pinterest, etc., has gotten more attention than it should.
As we enter into the next year with the economic realities of what's ahead, there is no doubt in my mind that 2013 will be the year social media stops worshipping the plumbing and finally turns back to focus on that which is truly important—ROI, customers, leads and sales.
The power of social media is in what it lets us do and whom it lets us connect with. The story isn't that Facebook has 1 billion users—the story is that you now have the ability to connect with more than 1 billion people, thanks to Facebook. The story isn't the 70 hours of video uploaded to YouTube every minute—the story is that anyone with a story to tell can broadcast it to the whole world… on Google's dime.
The difference is subtle, but it will result in the ROI, customers, leads and sales that we all need right now.
Paul Colligan, education czar for Traffic Geyser Inc. and CEO of Colligan.
#21: Social Brands Shift to Social Business

The funny thing about predictions is that most people don't go back to see if they actually happened. But I take the idea of predictions and mix in a little bit of hope to see meaningful trends and change come about. With that said, come 2013, I think we're going to see a real shift from social brands to social businesses.
Social brands are organizations that use social media as a form of marketing and communication. Largely run out of the marketing department, social media is typically siloed within the business.
Rogue accounts exist across the company. And often, centralization is merely designed to educate groups on how to use social media and follow rules without considering how the market at large sees disparate approaches while not having expectations acknowledged or met.
2013 will bring about an expansion in social media beyond a marketing and engagement philosophy to that of oneness. Social media strategy will start to take a more integrated approach where social media becomes an extension of important channel strategies and business functions.
It will be driven by a holistic effort where enterprise, business and functional strategies work to accomplish business objectives while meeting the needs and expectations of employees and customers.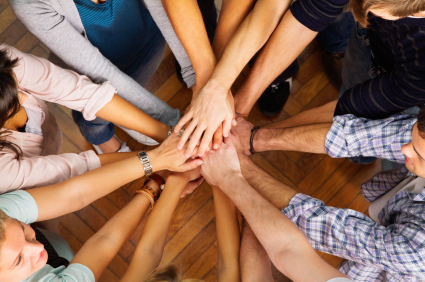 Where social media is managed today will start to evolve into a resource center to empower teams to engage around a common vision on their own accord. The business itself thus becomes social and this paves the way for a focus in 2014 around a more human culture shift and business transformation.
Brian Solis, principal analyst at Altimeter Group and author of What's the Future of Business and The End of Business as Usual.
What do you think? How do you see social media in 2013? What trends do you anticipate? Please share your thoughts and comments below.
3 Days of World-Class Training—Zero Travel!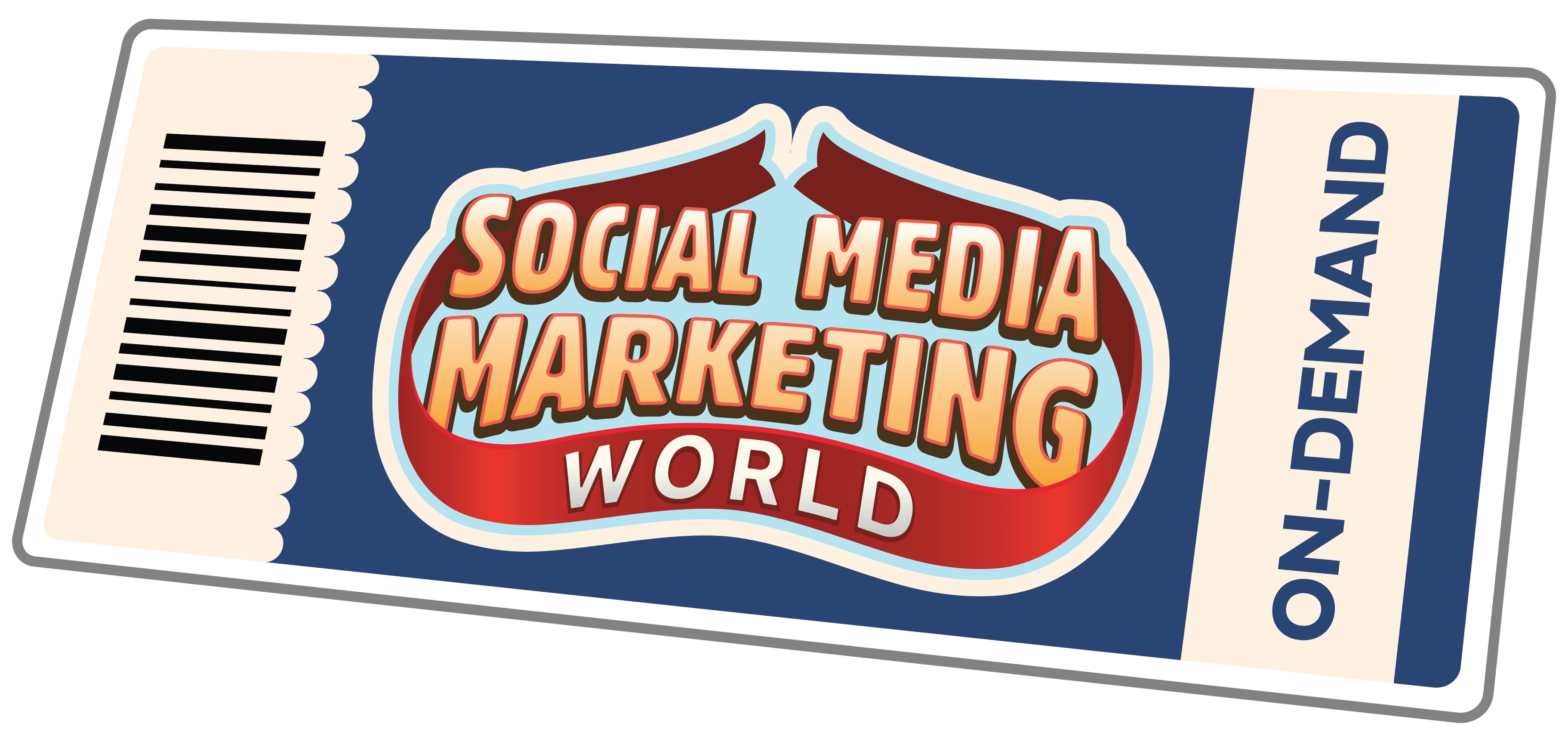 Travel to Social Media Marketing World off the table? Get all of the great content at a fraction of the price with an On-Demand ticket.

That's full access to recordings of every keynote, workshop, and session—the ones people travel thousands of miles to see. Don't wait. Get your On-Demand ticket and enjoy actionable content that you can watch anytime, anywhere.
GET YOUR ON-DEMAND TICKET NOW