Want to take advantage of the latest social marketing changes? Looking for expert insight to help you get your marketing plans on the right track?
In this article, 21 top marketing experts share their predictions to help you prepare your marketing plans for the coming year.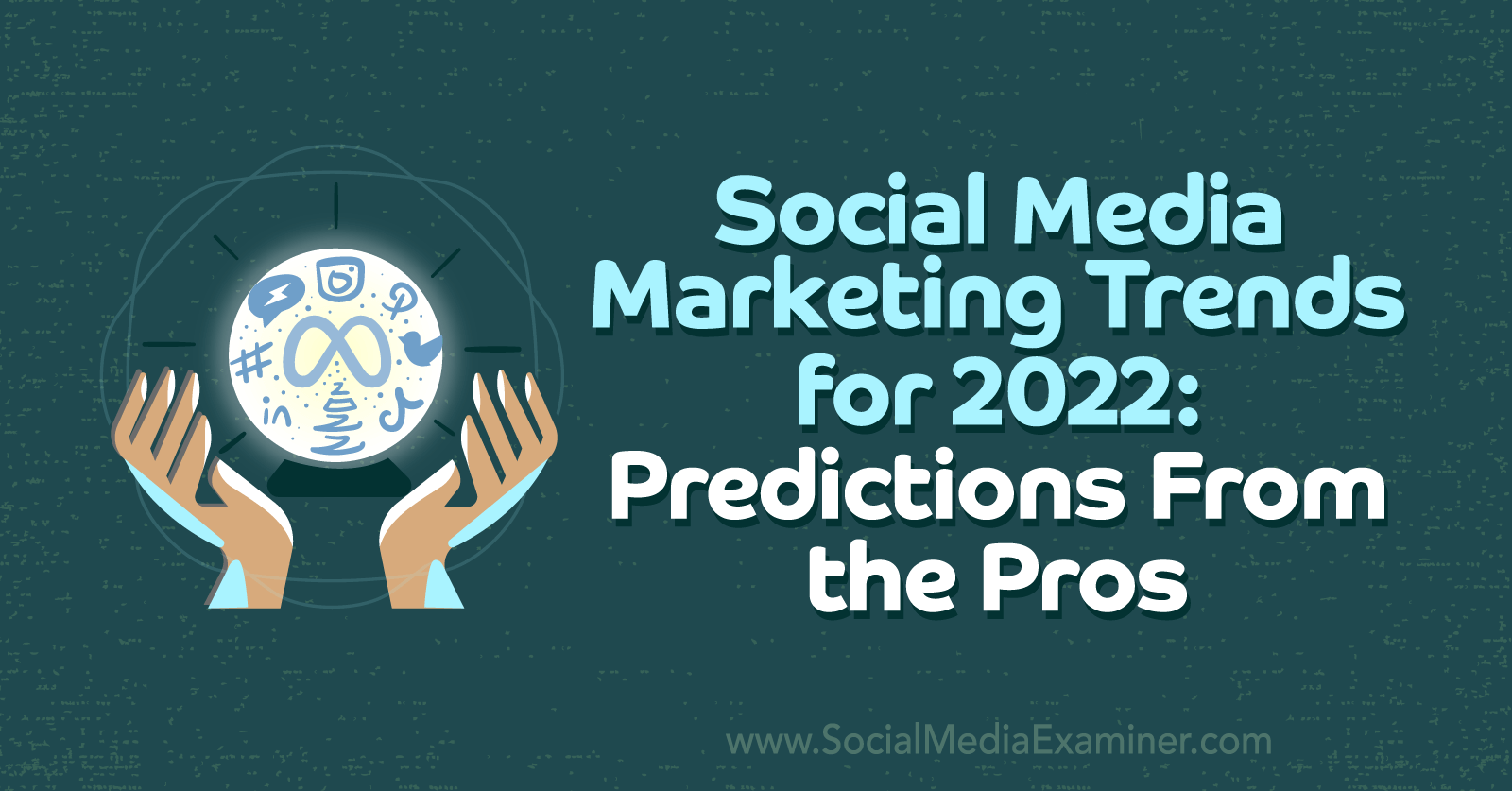 #1: Reels Contribute to Overall Instagram Marketing Success
Recently Adam Mosseri, Head of Instagram, said that the platform is embracing a paradigm shift where users are asking for more entertaining video content. This means it's critical that businesses begin to embrace that shift as soon as possible to effectively market on the platform going into 2022. Video must now become a core component of your strategy—but simply hitting record and throwing up a plain video is no longer enough. It must be creative, innovative, and entertaining to stand out in today's digital marketing landscape.
When incorporating more video content into your strategy, it's important to note that your audience's attention span has gotten shorter and shorter over the years. The need for quick and new content has become more and more prevalent, so your Instagram marketing strategy needs to align with that by leveraging Instagram Reels and short entertaining videos.
My team has consistently seen that reels are our clients' top-performing organic and paid ad creatives—especially ones that feel more organic/authentic and don't look like a typical ad. However, it's critical that all video and Reels content you create provides value to your audience and is strategically tied back into your offer. Hopping on random trends without making that content align with your overall marketing goals won't take you anywhere.
For example, if you have a webinar funnel, you could use a reel or creative video to capture attention in the feed and entice people to click on your registration ad. If you offer a service, you could use a reel/video to drive people to your application or call booking page. If you have products, you could create 2-4 reels every month to showcase them in a fun and innovative way.
Another valuable strategy to leverage as we head into 2022 is that if you have certain organic reels or videos that perform well and generate a lot of engagement, you can turn them into an ad by simply downloading the reel from your Instagram account and then uploading that video to run as an ad. This allows you to reach new people and build up your warm audiences, which can then be retargeted or leveraged for lookalike audiences.
Another benefit to this strategy is that audiences that are built through in-app engagement, such as video views or engagement with your content or profile, are audiences that are not impacted by users opting out of tracking from the iOS updates.
Emily Hirsh is a social advertising specialist and agency owner specializing in helping busy business owners and entrepreneurs take their business to the next level.
#2: Facebook Ads Performance Is More Effective
Have you noticed something unusual happening with a lot of the on-platform Facebook ad experiences (lead generation ads, Messenger ads, etc.)? They're more effective than ever before. It seems that with the whole pixel debacle of 2021, Facebook has done some fancy footwork to make some of its easier to use products a lot more effective. Let's hope the trend keeps up!
I'm also looking forward to warmly welcoming the next iteration of tracking—a more stable Conversions API and an evolved pixel.
Additionally, I see—as we all probably do—that 2022 is going to usher in a new era of even shorter attention spans. If you want to win, think short. You want videos that are easy to consume, highly informative, and as entertaining as possible. While some people may mock the rise of features like Reels and platforms like TikTok, make no mistake, short-form, educational, entertaining video is here to stay.
And not just in organic. Take those reels and TikToks and try them in your ads. They're working exceptionally well. Pair your short-form videos with good old-fashioned storytelling and it's a match made in heaven.
The Conference You've Been Waiting For
As a small business marketer, you can probably only pick one or two events to attend each year. Get an unbeatable conference experience and expert training at Social Media Marketing World in sunny San Diego, California—from your friends at Social Media Examiner.
🔥 As a valued reader, you can save $600 on an All-Access ticket if you act now! Sale Ends Tuesday! 🔥
CLICK HERE TO LEARN MORE
Tara Zirker is a top Facebook and Instagram ads educator.
#3: What's Old Is New Again: Long-Form Content Retakes Center Stage
It's clear that 2021 was the year of short-form media. The explosion of TikTok, the wide-scale adoption of Instagram Reels, and the introduction of YouTube Shorts had us all focusing on 15 second messages. However, there's been a subtle change happening across social platforms. TikTok has expanded to 3 minutes in length. Reels went to 60 seconds. These tiny little changes are the beginning of a pendulum swing back towards longer-form content.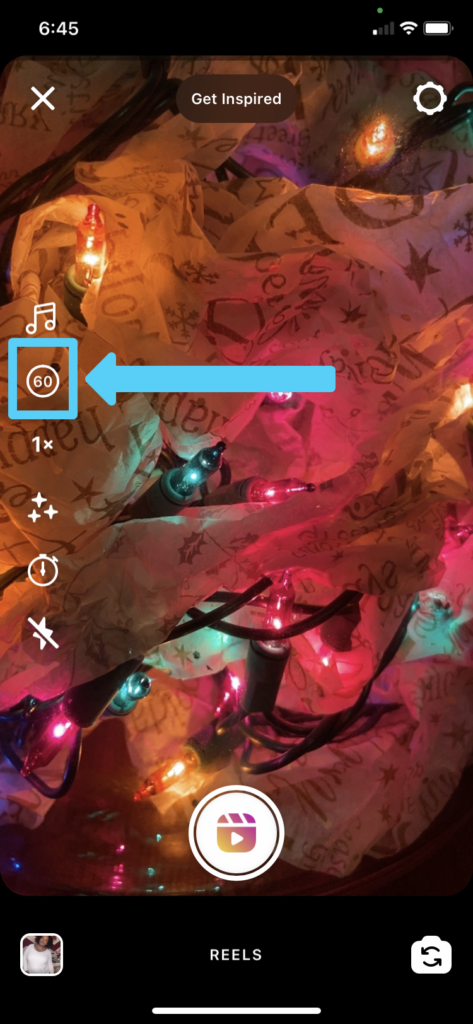 Clubhouse spawned the dawn of long-form live audio. Twitter introduced Spaces. Facebook came out with Live Audio Rooms and fully supported podcasting. YouTube is also embracing podcasting. And let's not forget about live video. Social commerce is a huge trend and you need long-form media to sell. Even Amazon has embraced live video.
If you have the gift of gab, don't feel left out. Your day is coming faster than you think. If there's one thing the social giants care about, it's time on the platform. Watch as longer-form audio and video become front and center in 2022.
Michael Stelzner is the CEO and founder of Social Media Examiner. He hosts the Social Media Marketing Podcast.
#4: Niche Facebook Experiences Become Prominent Marketing Channels
Although Facebook continues to dominate as the world's #1 social network with 2.9 billion monthly active users, more and more people are craving experiences in smaller, niche communities and subcultures.
Fortunately, Facebook excels at offering these more intimate types of connected experiences as well. Brands and businesses would do well to double down on three main areas to help deepen their relationships and build more trust with their audience:
Facebook Groups – continue to invest in building your group, ideally linked to your Facebook page. At the annual Communities Summit this year, Facebook introduced numerous features to make groups more robust and appealing to both admins and members alike. Additions include being able to create subgroups—both free and paid—Shops for selling merchandise, community fundraisers, and a host of admin features.
Live Audio Rooms – this feature continues to roll out to users on Facebook. Take advantage of this format inside your Facebook group to connect more intimately with members. It's super easy and you don't have to get camera-ready!
Facebook Live – let's not forget about livestreaming in addition to audio. Live video is still very powerful and the next best thing to being in person (okay, aside from the impending metaverse!). Live video provides a wonderful opportunity to connect in real time with your followers.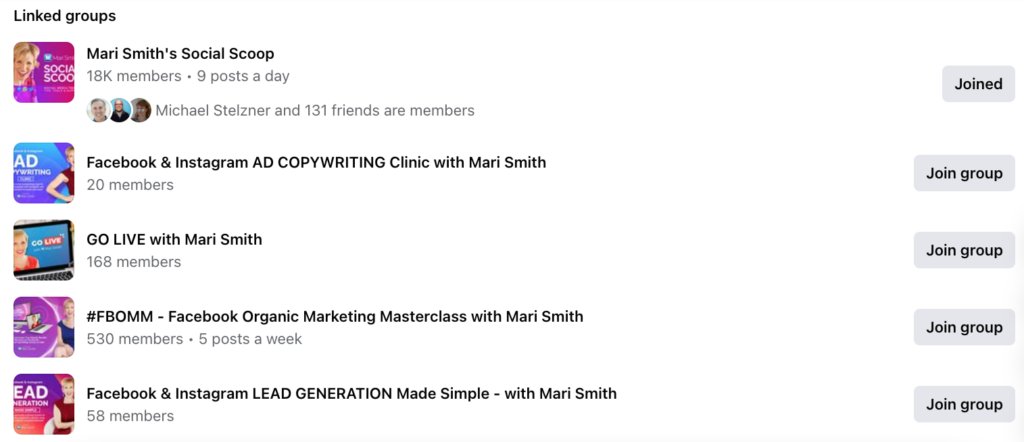 And, definitely go all in on Facebook Reels, if you can, for maximum organic reach and engagement. Meta will continue to roll out and push this short-form, full-screen video format very heavily. As long as TikTok remains a massive competitor, Meta Platforms, Inc. CEO Mark Zuckerberg and team will give massive weight to similar features. And, right now, that is Reels on both Instagram and Facebook. So, you may as well take advantage of this rising trend for free visibility. (And, no, you don't have to learn how to be an epic dancer, professional lip-syncer, and ambidextrous pointer, ha! Just be you and stay on brand.)
Mari Smith the undisputed 'Queen of Facebook' and the world's foremost expert on organic Facebook.
#5: Marketers Ignore Marketing Basics
Most businesses and marketers aren't paying attention to the basics.
In 2022, most companies still won't embrace video, even though they know they should. Most companies (especially B2B) won't discuss cost and pricing considerations of their products or services on their website, even though they should.
Most sales and marketing departments still won't be aligned, even though they should be. Most websites won't offer self-service tools (like pricing calculators, assessments, etc.), even though they should. Most companies will spend too much time discussing what the metaverse will look like in 10 years (and other stuff that doesn't matter nearly as much right now as the essentials), even though they shouldn't.
The point: The basics will always matter the most, folks. Always. Attending to the basics provides an opportunity for marketers to easily improve their results.
Marcus Sheridan is a world-renowned keynote speaker and marketing personality. He gives over 250 deep-dive workshops and 70 global keynotes around the world each year.
#6: Organic Instagram Video Builds Intimacy and Trust
Video will continue to be THE way to build trust faster with your audience so you can sell more.
When Instagram was founded, it was a photo app, but today it's more important than ever to use video if you want the work you do on social media to have a real effect on your business's bottom line.
Video is featured all over the platform, including:
Instagram Reels: These short-form videos are getting the most organic reach of any type of post. You don't have to use the wildest effects and transitions to take advantage of the exposure reels can provide.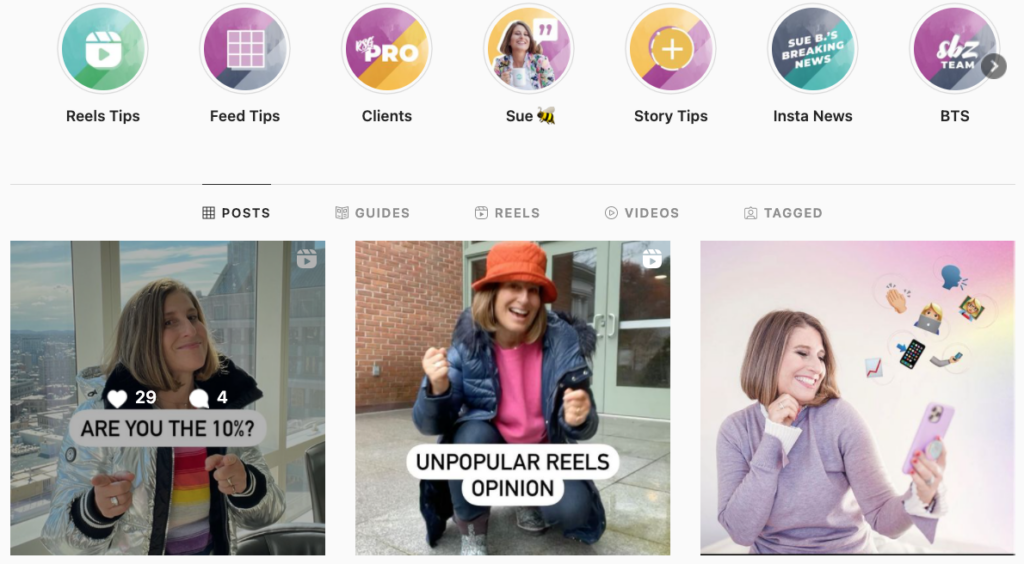 Instagram Direct Messages: Both video messages and live video chats are a smart way to create conversation. Be sure to say the name of the person you're talking to so it doesn't feel like a copy and paste video. It's worth the extra time to create a real connection with a lead.
Instagram Live: You can bring on up to three guests into your Instagram Live who add value to the topic you're talking about. Plus, their audience members will get a notification that the person they follow is live, bringing a new audience to your broadcast. My word for 2022 is INTIMATE. I believe that people are craving intimacy on social media—and from the businesses they buy from—more than ever.
Sue B. Zimmerman, a renowned speaker and a leader in Instagram marketing, runs the most comprehensive online Instagram course, Ready Set Gram.
#7: Instagram Feature Overwhelm Forces Strategic Focus
Looking at how many features were released in 2021, it's pretty clear that Instagram is investing in its eCommerce and creator tools like never before.
In 2022, I think we're going to see more of what we got in 2021: TikTok-like features to support short-form video, additional tools for influencers, shops, and creators—and with all that, overwhelm. For some small business owners, Instagram can feel like a part-time job (in addition to their full-time job). I think this overwhelm is very real—pushing some businesses off of social media to focus on other channels, while motivating others to get smarter with their social media strategy.
Aimlessly showing up once in a while, posting an inspirational quote and sharing it to Instagram stories, just won't get you growth in 2022. I think that business owners will be forced to learn how to use Instagram efficiently—meaning, as a sales tool and in a way that doesn't take up more time and resources.

Whether that's going all in on Reels and forgetting the other features, or just using the features that support what the business truly needs the most right now (typically visibility, engagement, leads, or sales), this shift will help businesses not feel pressured to do it all on Instagram and jump into every new feature as soon as it's released.
Instead, by understanding the array of powerful Instagram features and which ones are best for growing their following, engagement, leads, and sales, businesses can invest in their Instagram account strategically—and ditch the overwhelm to do it all.
Elise Darma is a sought-after coach and trainer, specializing in creating thriving businesses on Instagram without paid ads.
#8: YouTube Shorts Is a Distraction
Want to win at organic growth on YouTube? The most important thing you need to know is how YouTube works as a whole and what the algorithm's job is. More than any other strategy or hack on YouTube, understanding that the algorithm's entire job is to pair the right content with the right viewer is crucial, and going into 2022, it's the key to success.
There are a few trends and notable things to look out for as a creator on the platform in 2022, so let's break it down:
How your videos will be found in search is changing. On YouTube in years past, if you found the right keyword, put it in the title, and had a strong tagging strategy, you could easily soar to the top of the search rankings for that keyword. Now, as we head into 2022, tags hold very little importance in being found in search. The key to dominating search lies more in the right keyword, your title, and your description.
YouTube Shorts is not where you should focus. This might be an unpopular opinion or prediction but, while some creators have definitely seen success with Shorts, I don't think that's where the platform is heading or where you should focus your efforts to be found organically. YouTube users want long-form content and long-form content is going to convert better to sales, building a community, and sustainable growth.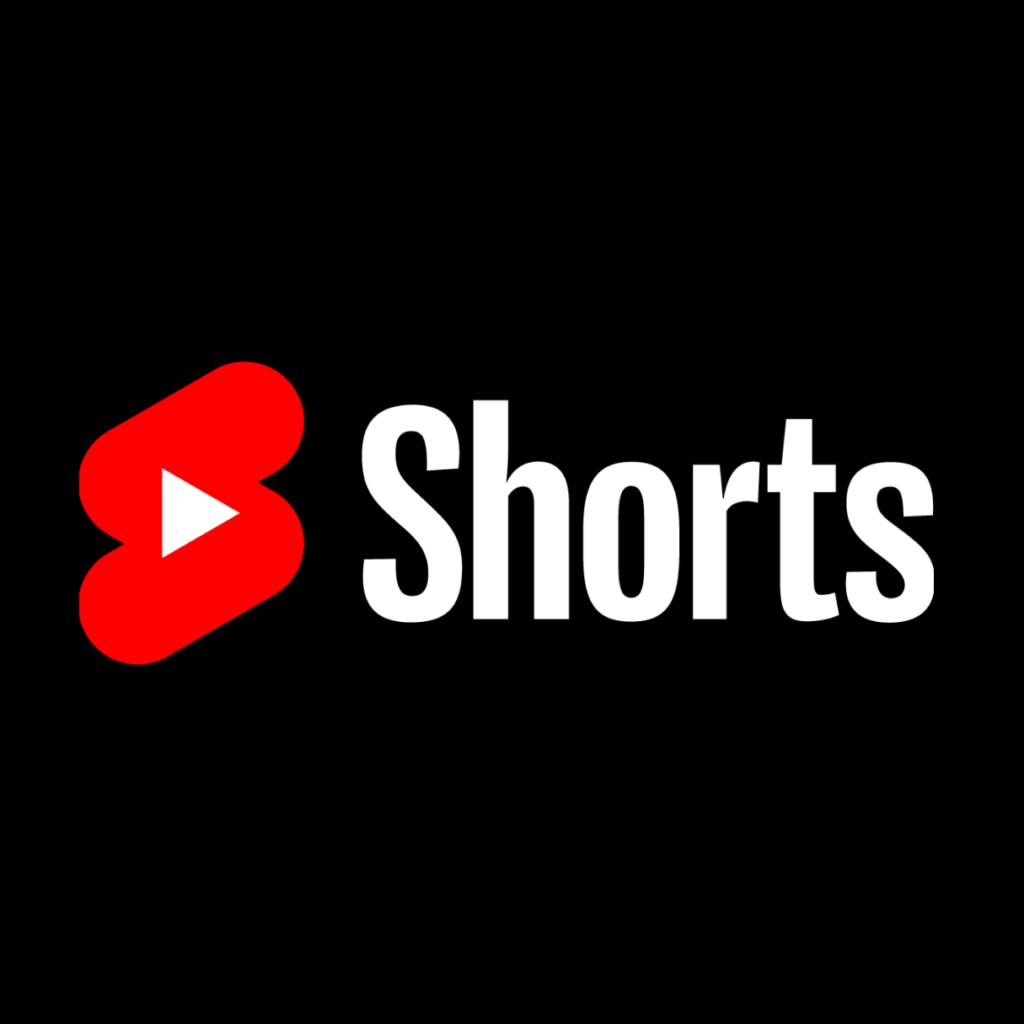 The viewers you care about actually want to get to know you and your brand, not just find what they're looking for and leave. YouTube is a search engine so it makes sense that viewers run to the platform when they're looking for an answer to their problem and creators focus heavily on search to get their content found.
BUT, the viewers who will actually turn into a community that buys from you, don't just want to get an answer to their question and dip out. They want to know you and your brand. So, as you plan your content for 2022, try to come up with a strategy that focuses on both search and building a community on the platform—a community full of viewers who come back for every video.
Be different and own your weird. More and more, YouTube is thriving on people who aren't afraid to be different and do things a little outside the norm.
For instance, one of my favorite YouTubers is Bailey Sarian who, instead of posting run-of-the-mill makeup tutorials, put her own twist on it and started a series called "Murder Mystery and Makeup Mondays" where she does her makeup while telling a true crime story, and her channel has exploded. Then, we have businesses like WWE that go above and beyond just reposting clips of their televised content and do backstage interviews, YouTube exclusives, and more.
Finding a way to be different from everyone else on the platform is what will win in 2022 and beyond.
Jessica Stansberry is an educator and course creator with a wide-reaching and highly engaged audience across multiple platforms, like YouTube.
#9: Video Leads Organic LinkedIn Marketing
In 2021, LinkedIn launched Creator Mode, which is more than simply a tool—it's a way to encourage and support professionals and businesses in posting more original content and amplifying their brand messaging.
Here's what you get when you turn Creator Mode on:
Your profile is converted to a Follow account and y

ou're eligible to be featured as a suggested creator to follow.

You get access to all new Creator tools as LinkedIn rolls them out. Creator Hub shows your early access to features.
You get the option to publish a LinkedIn newsletter to get more visibility for your content.
You gain access to LinkedIn Live without going through the application process.
A Topics You Post About section is added to your profile in the form of five hashtags, and LinkedIn will highlight your posts and show likes and comments.
My top 2022 prediction for LinkedIn is the platform will become a more valuable place for video marketing content with a great ROI.
LinkedIn is expected to launch a short video feature as part of Creator Mode, similar to Instagram Reels and TikTok. This short-form video feature was announced in 2021 when LinkedIn discontinued the Stories feature and acquired a tutorial video app called Jumprope. Businesses will use this new video feature to market their products and services with short how-to videos and continue to grow their LinkedIn user sessions and LinkedIn video marketing effectiveness.
Judi Fox, a LinkedIn strategist and coach who helps small business marketers generate more sales on the platform, is listed as a Top 10 LinkedIn Coach for 2021 in Yahoo Finance.
#10: Ecommerce Grows on TikTok, Trend Lifespan Shortens
TikTok has solidified its place in social media and entertainment as a cultural phenomenon and will continue to dominate short-form video in 2022. TikTok already has over 1 billion users and is expected to reach 1.5 billion users by the spring of 2022.
For marketers, there are four key areas to watch for in 2022 that will provide more opportunities to monetize.
First is the rapid growth of livestreaming. Already very popular with regular users, TikTok will continue to increase livestreaming features to influence and encourage more users to adopt it as a growth and nurture strategy (most recently seen with the live spotlight charts and rankings). Most notable is the move toward livestream commerce. Already available in the UK, the power of clickable links and the ability to directly sell products from a livestream will no doubt prove powerful for businesses and brands to increase revenue.
Second, TikTok is proving to be a viable competitor in the social commerce space. More in-app shopping features are expected. Considering the recent partnership with Shopify and the ability for business accounts to tag products, TikTok shops are a highly anticipated feature set to arrive in 2022. Already launched in Douyin, the Chinese version of the app, TikTok shops allow brands and business owners to create an online store, providing even more opportunities to increase sales.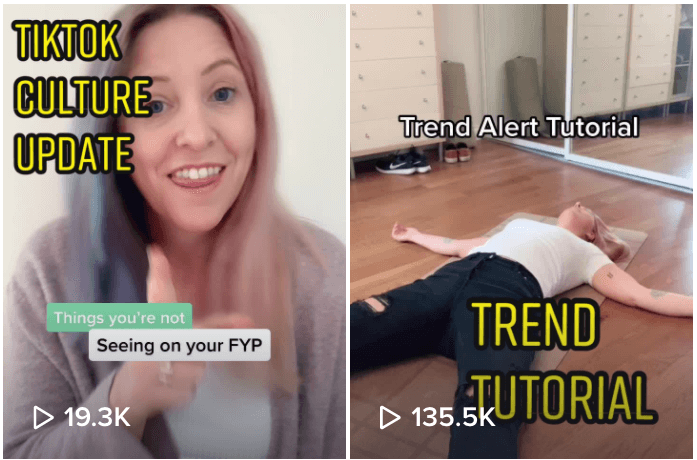 Next, authenticity, personality and relatability will continue to be key factors for success in video performance and community building for small businesses. Humanizing your brand will help set you up for success. Gen Z continues to dictate organic trends based on pop culture and newsworthy events, and expect to see more of these trends spread across various social media platforms.
The length of trend relevancy will shorten. Users consume trends at a rapid pace and it's likely that more tools will arrive to predict trends earlier. The challenges for brands to adapt to the trending and fast-paced culture of TikTok will continue. Educational tools have recently been developed, with the launch of the Creative Center to help brands create campaigns that are intuitive to the platform. Expect to see more resources and tools become available to attract brands to the platform.
Lastly, there will be more demand for user-generated content as more brands gravitate to the app. TikTok will continue to support brands with tools and programs that are designed to help them partner with content creators who can provide user-generated content that feels dynamic and native to the platform. The TikTok Creator Marketplace and Spark Ads are already in place, and with the recent launch of the Creative Exchange Platform, it's expected that this type of brand and creator collaboration will expand to help brands find relevant content creators who understand TikTok.
Wave Wyld is a TikTok marketing expert who specializes in helping brands and business owners market their products and services. Her course is Beat the TikTok Algorithm.
#11: Overall Customer Connection Is Vital
In 2022 and beyond, marketers will be challenged in an era of unintended consequences. Let me explain what I mean. Going into the pandemic, we guessed wrong about everything. Who could have predicted we would have shortages of lumber, electronics, and housing amid a global crisis? Similarly, we will be challenged to "guess right" coming out of the pandemic because a complex cocktail of new consumer behaviors will dramatically impact how we use the web and social media.
Here are a few examples. In many families, web-savvy teens took over the purchasing function for a family. Nearly 60% of web purchases are now impulse buys. Live commerce, which combines influencers, livestreaming video, and eCommerce exploded in China and is moving fast in the U.S.
Those are just three changes among millions of big and small consumer shifts that will result in new trends we cannot begin to grasp. It may take a decade to see the full impact of the pandemic on marketing. For this reason, it is a time to reconnect with customers, question all assumptions we had about what works, and be humble in the face of changes we are just beginning to understand.
Mark Schaefer is a strategy consultant, keynote speaker, and author of Marketing Rebellion.
Attention Agency Owners, Brand Marketers, and Consultants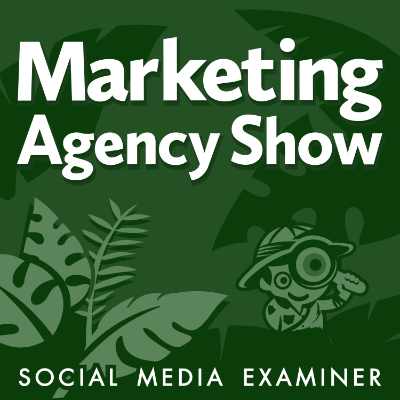 Introducing the Marketing Agency Show–our newest podcast designed to explore the struggles of agency marketers.

Join show host and agency owner, Brooke Sellas, as she interviews agency marketers and digs deep into their biggest challenges. Explore topics like navigating rough economic times, leveraging AI, service diversification, client acquisition, and much more.

Just pull up your favorite podcast app, search for Marketing Agency Show and start listening. Or click the button below for more information.
CLICK HERE FOR THE DETAILS
#12: Twitter Doubles Down on Spaces
When it comes to Twitter, Spaces should definitely be part of your marketing plan for 2022. Audio content continues to grow in popularity and it really is the place to be at the moment. It's become such a powerful way for marketers to build connections online and serve their communities through valuable content and conversations. Plus, you really don't need anything to get started except for your phone. And you don't have to worry about being camera-ready either!
Twitter is working behind the scenes to roll out new features including the ability to record spaces and new ways to discover spaces to join and participate in. And for those who already have an audience on the platform, it makes sense to show up and regularly speak in people's rooms and even consider hosting one of your own.
Madalyn Sklar, a Twitter marketing expert, has spent the last 25 years in digital marketing. She is the host of the #TwitterSmarter chat.
#13: Facebook Ads Attribution Expands
I don't have any big and bold predictions for 2022, but rather a safe one based on where we've been heading. In 2022, the privacy restrictions that impacted tracking and targeting in 2021 will become more enhanced and will expand well beyond iOS.
This isn't necessarily a bad thing as we'll need to come to grips with this new world and stop expecting things to be the way they were in the past. It's not coming back.
Developers will continue to create solutions, and I think Facebook will create solutions as well. There have been rumblings about a new Facebook attribution system for a while now; I anticipate additional tools will be released by Facebook to help soften the blow of all of these changes. Additionally, I think Facebook can, should, and will finally create more targeting options that leverage activity on Facebook, lessening the impact to cross-app targeting.
Jon Loomer is an advanced Facebook marketing strategist and coach.
#14: LinkedIn Leans Into Video
In 2021, LinkedIn came of age, turning 18. Traditionally seen as more of a professional networking platform, 2021 is the year that the focus turned toward creators.
LinkedIn introduced Creator Mode for personal profiles, recognizing the contribution that content creators make to the platform. People who start conversations and discussions bring an extra dimension to a platform traditionally seen as a place for job seekers to go.
With Creator Mode, more members have been given access to LinkedIn Live and the ability to publish their own newsletter (using the articles feature). This swing toward building subscribers and a base of followers leads to suggestions of future monetization on the platform.
Toward the end of 2021, LinkedIn launched its own initial Creator Accelerator–funded program (with $15,000 per person) aimed at giving 100 people (only in the US for now) the tools and training to build community and create content that starts conversations on LinkedIn. The initial cohort of creators who were accepted into the accelerator will be given a Creator Manager.
In 2022, expect to see more features and visibility of this new Creator Mode.
Two features I predict to appear in 2022 are video shorts and audio. In 2021, LinkedIn acquired a short-form tutorial company called Jumprope. Creators could begin to create and share short tutorial videos in a style similar to YouTube Shorts, which will fit in with LinkedIn's goal of increasing skills development training and the expansion of the LinkedIn Learning platform. There are also rumors of a new Clubhouse-style audio feature for LinkedIn.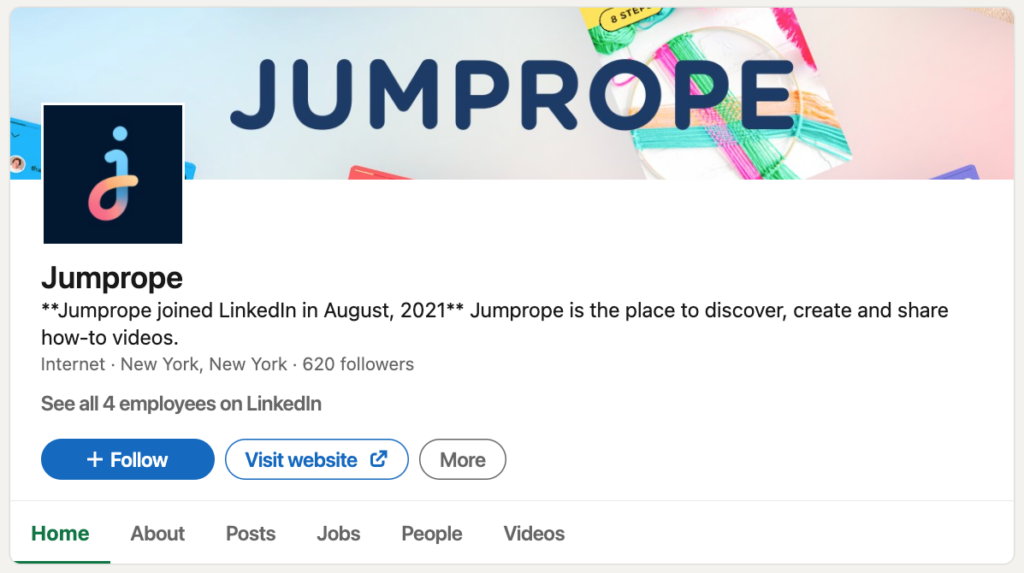 The focus of both of these tools would fit in well with the Creator focus. Marketers should keep an eye on creators who are building a following in a niche that aligns with their brand. Influencer marketing is coming to LinkedIn.
LinkedIn remains a place for job seekers and employers to find their next best hire. With the 'great reshuffle or resignation' taking place, the platform has grown to 800 million members (up from around 690 million in 2020).
Microsoft, which owns LinkedIn, can leverage its own products to improve LinkedIn. For example, members can now create native video one-to-one messaging directly on the platform. A person who connects with you can set up an instant video meeting inside direct messaging. You can also schedule future planned appointments. The software behind this comes from MS Teams.
For company pages, look forward to seeing more visibility and features being added in 2022. Companies were given access to publish articles on their pages directly in 2021. Having the ability to publish articles means more SEO for businesses and the ability to dive deeper into how they can serve their customers. Marketers could create articles putting a spotlight on their team—giving team members an opportunity to write about issues or areas they're interested in and bringing the human aspect to the business.
Another company page tool to look at is LinkedIn Events, which lets you deliver webinars or fireside chats with your employees.
Louise Brogan hosts the Linking In with Louise podcast. She helps small businesses and entrepreneurs raise their profile online.
#15: TikTok Fuels Forward-Looking Content Marketing
Many businesses view TikTok only as a place for kids and dancing. That's short-sighted. Recently, all social media platforms have added short-form video: Facebook Reels, Instagram Reels, YouTube Shorts, Pinterest Idea Pins… even LinkedIn is rumored to be adding short-form video to its platform.
Ask yourself, where is the spark for all this innovation coming from? It's being led by the TikTok platform.
If you're using video in your social media marketing, learn how to use TikTok to market your business now.
You'll have a head start on the competition, and you can use the creative content ideas there across your other social media channels.
Keenya Kelly is a branding and video marketing expert who helps entrepreneurs grow their businesses online.
#16: YouTube Offers More Ads Placements
I'm not going to say, "Video is going to be important in 2022." You already know that. I will, however, say that the amount of options we'll get is increasing. If you are already investing in video, you can start preparing to use it in new ways.

Video Action Campaign Changes in YouTube: In October 2021, Google announced that video action campaigns will automatically include YouTube-connected TV placements.
This is another way for brands to expand their reach. I personally love these campaigns because they can drive users to your website as well as collect lead forms on Android mobile devices. But the value of YouTube has always been getting in front of a relevant audience. Expanding to more placements on YouTube is always a good thing in my opinion.
Joe Martinez is an international PPC speaker, writer, and one half of the Paid Media Pros YouTube Channel.
#17: Paid Social Is Indispensable
November can only mean two things: far too early holiday decorations and prediction posts for 2022. Welcome to the latter.
The funny thing about prediction posts is that no one really knows what the next 13-14 months will bring. Think about 2019 for a moment. Who predicted we'd all be desperately hoping we held on to our health, let alone our jobs? In hindsight, we all might have guessed Facebook would do something weird in 2021, but no one would have anticipated it would become a Terry Pratchett novel.
Still, pundits and pontificators arise from their midyear slumber just in time for those awkward meetings when the boss says, "What's our plan for next year?" We take our guesses and hope luck smiles on one or two of them so we look smart. Fortunately, I've been doing this for more than a decade and a half, so I know two things: My predictions are just as good as yours and guessing small improves your chances of being right.
With that, here's what I think marketers need to be thinking about for some practical social media planning for 2022.
Purpose Comes to TikTok: Those of us over 30 have been waiting and the time is likely upon us—TikTok is about to find more purpose in most people's planning. Until now, it's been a frolicky fun playground full of lip syncs and dance challenges. While most brands are copy-pasting their boring YouTube pre-roll ads there in a desperate attempt to look dumb, some are putting more meaning and usefulness into their content on the platform.
Wal-Mart is encouraging employees to post while on the job, which helps paint a different HR and recruiting picture for the retail giant. It's also tapping into usefulness for fans like easy-to-make recipes from items you can obviously buy at the store. A Sherwin-Williams employee's video of mixing blueberries into paint for a neat color as of this writing sits at 1.3 million views.
My personal favorite TikTok example of usefulness at work is my Cornett co-worker Matthew Hudgins (@himynameismatthew). He stumbled upon a few million views just showing fellow developers neat hacks he's learned with JavaScript and other languages.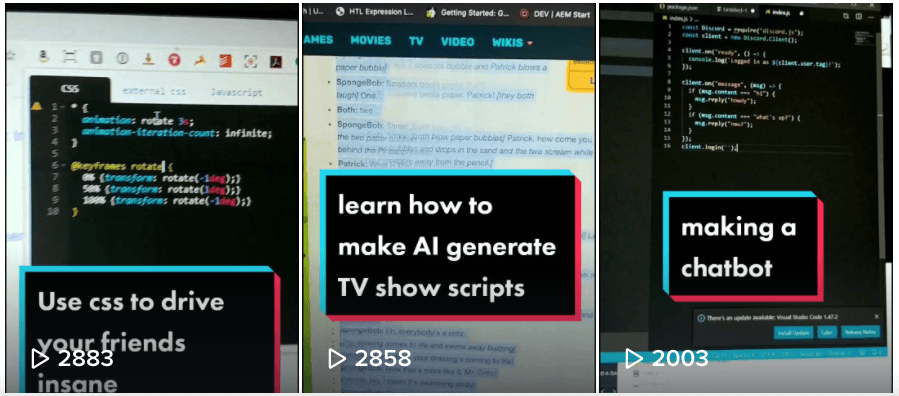 When this whole social media thing started, industry experts told brands that to be successful here, you needed to be useful. As flashy and entertainment driven as TikTok is, that mantra holds true. And brands are figuring that out.
Podcasting Becomes More Relevant: It's hard to think that podcasting has room to grow. Of all the content creation mechanisms, audio podcasts—and corresponding video versions and livestreams—have exploded in popularity. Edison Research says 116 million Americans 12 and older now listen to podcasts monthly. That's 41% of the population, a number that has doubled in the last five years. It took eight years for the number to double previously. That means we're likely in the middle of the hockey stick.
The number of people who listen to podcasts weekly? Just 80 million. The average annual year-over-year growth of weekly podcast listeners since 2018 is 17%.
The powerful opportunity for businesses here comes in the form of relevance. A larger number of podcasts means more and more granular topics. From shows like the History of the English Podcast (highly recommended for you writery types), to the Hats We All Know podcast, there's a hyper-targeted audience to be found for advertisers.
Brands can now avoid spending hundreds of thousands of dollars on large ad network media buys to reach a bazillion people, only a fraction of whom are actually relevant. More niche ad networks will emerge that help brands spend tens of thousands of dollars reaching a higher percentage of the right audience.
I'm gambling on this being true in the marketing industry to the tune of starting my own podcast network for marketers.
People Still Trump Brands: Put all the resources you want into your social media planning for 2022 and one fact will still remain: Consumers would rather hear from an influential person about you than from you directly.
Jay Baer and Daniel Lemin's Chatter Matters research shows that when considering input for a significant purchase, people trust their own experience first, recommendations and referrals from friends, family, and experts (i.e. those who are influential) next. Posts by brands rate less than advertising on that scale. It's not that they won't listen to what you have to say or will ignore your social media content. But their attention gets richer when that information is coming from a trusted third party.
Notice I didn't specifically say "influencer" above. Yes, people with large online social media followings are part of this conversation, but if we think about influence in terms of "influencers," we're looking at the opportunity with blinders on.
Take the "R" off the word and focus on influence marketing. Who is a person of influence for the audience you're trying to reach? If you run The Parent Teacher Store in your community, the local PTA president might be your most important influencer even if she only has 12 followers on Instagram. That concept is the premise of my book on influence marketing, Winfluence.
Paid Spend Becomes More Important: With all the content we've been creating since the advent of social networks, blogs, and such, we've also created a problem: signal-to-noise ratio. It's no longer feasible for brands beyond the Fortune 15 simply to create content and have the lion's share of people they wish to reach see it.
Remember that the person writing the following sentence built his professional reputation preaching the purist's gospel of social media to organically connect with consumers: You have to amplify your content with paid advertising or it simply won't reach your audience.
While there certainly are exceptions to the rule, they are as rare as that elusive "viral video" we've all been hoping for. That's because the Zuckerbergs of the world have made it so. They make more money when they engineer the algorithms to force us to spend it.
But even if it weren't code inspired by quarterly shareholder reports, we would still be the victims of our own mess. Too much content means the good stuff can't even surface to the top efficiently. We have to support our best stuff with paid spend. Fortunately, social media click-through rates and costs per click are significantly better than some other paid media channels, depending on your industry.
So for 2022, your content strategy should include a weekly or monthly budget to promote your posts. Do it wisely by targeting paid exposure to the most likely audience to respond, convert, or purchase, but do it. Or get lost in the shuffle.
Posting Frequency Gets a Makeover: When you look at the signal-to-noise ratio issue, you also start to see efficiencies emerge. You can break through the clutter with frequency and hammer your audience with three posts per day. Or, you can take the cost of time in doing most of that, and translate it to paid support of one good post every couple of days.
Doing this forces you to focus on creating better content, but less content overall—and more content you can supplement with paid amplification. The end result is that more of the right people see your best content. This can only lead to a more efficient spend and better overall results.
Think about how often you post on each channel: Facebook, Twitter, LinkedIn, a blog, a podcast, etc. Consider spending more time creating less, but better. I mean, do you want to hear from even your favorite brands every day? I don't.
Pursue What's Right for Your Brand: If you haven't been already, you're about to be hit over the head with trends and tips for 2022 posts. That's not necessarily a bad thing. The experts and pundits typically insert healthy reminders in there. But you have to take those posts, which includes this article, with a grain of salt.
Remember that the people who pen these are generalists who aren't looking at the problems your brand faces, with the budget your brand has to face them with. You'll have to do what's right for you, regardless of what anyone tells you is the most important thing to do in the next year.
Hopefully, these ideas are helpful for you. Here's to a great 2022 whether my thoughts are spot-on or just spotty.
Jason Falls, international speaker and influencer marketing expert, has worked with brands like GM, Valvoline, and Jim Beam to develop both structure and content that ignites conversations. He is the author of Winfluence.
#18: Stories Video Is Central to Meaningful Instagram Engagement
Short-form video is hot this year and it presents marketers with an opportunity.
People don't want to be talked to, they want to be spoken with. Combining Stories video with a partner approved Instagram API automation, like ManyChat, is a perfect way to engage curiosity and answer frequently asked questions. For example, "If you want to know more, send me #PODCAST, and I'll send you more information from my latest episode."
This delivers a two-fold benefit to marketers. First, it lets small businesses and big brands alike open a dialogue that builds trust and relationships with leads. Second, when someone engages with your account in this manner, it sends a signal to Facebook that there is a genuine relationship between the two of you.
Chalene Johnson is an Instagram expert who specializes in helping easily distracted entrepreneurs grow their businesses. She's the host of the Build Your Tribe podcast.
#19: TikTok Success Hinges on Trends and Relatability
In many ways, TikTok still seems like the wild, wild west. Do we understand why it blew up? Barely. Is the potential for business owners massive? Oh, yes. Getting the hang of it boils down to two key things: TikTok's sounds and your brand's relatability.
Sounds are the heart of TikTok trends about 99% of the time.
To catch a trend at its peak, you'll want to keep an eye out for sounds that repeat three or more times during this scroll. Make sure you're on the For You Page tab, which is TikTok's main tab for consumers. If the sound is repeating, go ahead and tap on the disc icon in the lower right of the screen. Boom, you're now on the sound's homepage where the top videos from other creators are assembled.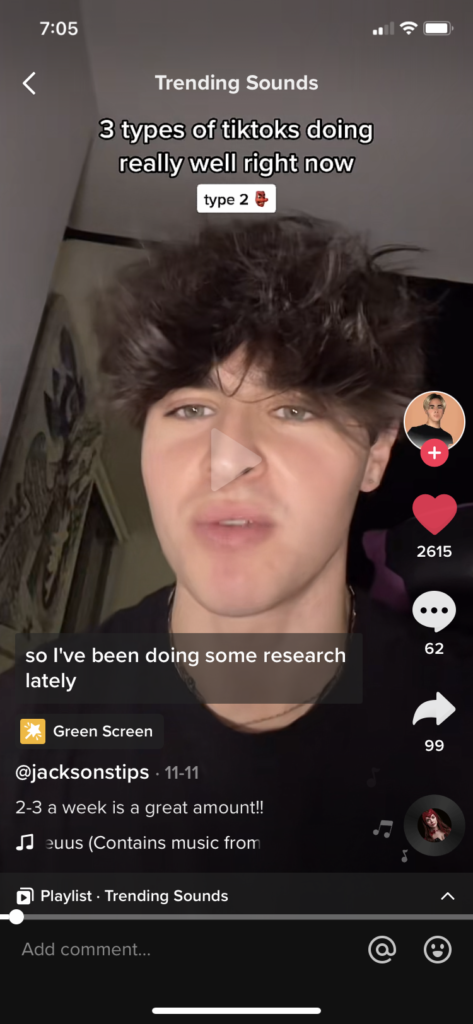 Verify it once more by checking out the dates of those top videos. If several have been posted within the last week, you've got a winner!
Now, it's time to act fast, which brings us to the second part of this TikTok equation: your (brand's) relatability.
Truth be told, a sound is not enough. Yeah, it might be if you're looking for some viral video bragging rights…but that's not you. You're here to build a community, business, or legacy. It's vital that you tap into your creativity and find a way to create a video that relates to your brand's story or overarching niche.
Let's say the trend is to showcase some images from throughout your life. Don't just talk about your personal story. Be a bit more specific. If you're a mom and pop shop, for example, you might showcase your journey throughout the years—maybe Grandma inspired it? Or, if you're an online entrepreneur, take viewers through the highs (and lows) of your solo journey.
Traditional pain point–based marketing tactics don't do that well on this app. Instead, vulnerable and aspirational creators are stepping into the limelight. This is a gift. It means meeting yourself where you're at, wherever you are. And owning your journey as it is. Simple is better. This isn't YouTube! Keep it uncomplicated. Think of each video as a bite of the slice of your brand's pie. You've got this!
Jackson Zaccaria is a TikTok strategist who helps creators build a loyal audience that gets conversions. His course is called The Tok Academy.
#20: Facebook Ad Spend and Tracking Diversification Improve Campaign Performance
If you aren't already advertising on Google, YouTube, or Instagram, then it's time to start. Yes, Instagram is owned by Facebook but can deliver different results. I'm also seeing good results on specific ad vehicles like Google Local Service and even niche sites like Nextdoor.
While attribution has never been perfectly trackable, recent iOS changes have made it more difficult so we need to watch our spend from the bird's eye view. Smaller advertisers should focus on Marketing Efficiency Ratio (MER) rather than Return on Ad Spend (ROAS). MER is the holistic view of comparing total revenue to total marketing spend on all channels.
Continue to track what you can with the Facebook pixel and tools available but realize we are only getting a relative view point; we are going to make general spending decisions based on what leads or purchases are being estimated by each of the channels. Larger advertisers are already shifting to a focus on the more general MER vs ROAS per channel. Smaller advertisers will need to track their numbers in this way, too.
Additionally, Facebook ad costs have been rising, due to the loss of tracking and competition. I think this may push out some lower margin products or smaller businesses who have less overall marketing budget to work with. But, there are a few things businesses can do to use Facebook most efficiently:
Test in a more focused way than ever before. Use Ad Set Budget campaigns to control your tests and know exactly where you need to be to be profitable. Test placements, images, and copy more rigorously.
Keep the bigger picture in mind. What is the longer term view for client or customer acquisition? Does someone buy from you multiple times? If not, how can you ensure customer lifetime value or average order value goes up?
Separate your back end tracking so you can really see where leads and sales come from. Implement a tagging system so you know where clients came from if they didn't buy right away.
Try different approaches to your targeting; I'm seeing wider audiences work better in some cases and in others very specific audiences are working well.
Facebook marketing is here to stay for the foreseeable future but the businesses that test and diversify now are going to be the winners down the road.
Andrea Vahl is a Facebook ads expert and speaker that helps businesses get more leads and sales without spending a ton on advertising.
#21: Genuine Storytelling Drives YouTube Marketing Success
Currently, marketers are focused on providing quality information in a professional presentation. However, everyone is doing that.
Marketers need to focus on building emotional connections with their viewers. They can do this through telling stories and showing vulnerability. This will allow them to build trust and credibility, and the human connection will bring people back for their content consistently.
Tim Schmoyer, a leading YouTube strategist and agency owner, has helped his clients grow organically by over 14 billion views and 61 million subscribers.
3 Days of World-Class Training—Zero Travel!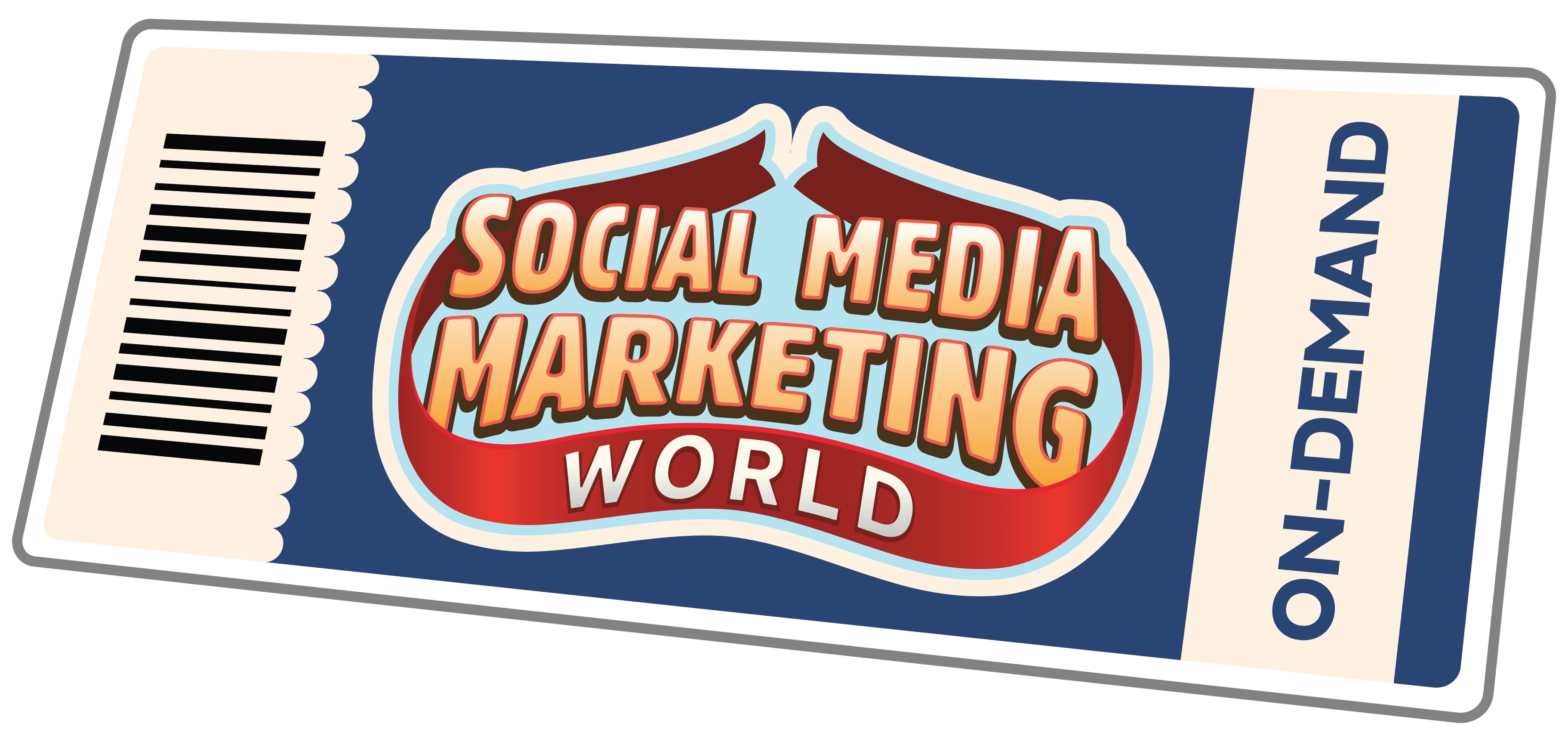 Travel to Social Media Marketing World off the table? Get all of the great content at a fraction of the price with an On-Demand ticket.

That's full access to recordings of every keynote, workshop, and session—the ones people travel thousands of miles to see. Don't wait. Get your On-Demand ticket and enjoy actionable content that you can watch anytime, anywhere.
GET YOUR ON-DEMAND TICKET NOW