Want to tap into the latest social media marketing changes? Looking for expert insight to help you get your marketing plans on the right track?
In this article, 10 top marketing experts share their predictions to help you prepare your social media marketing plans for the coming year.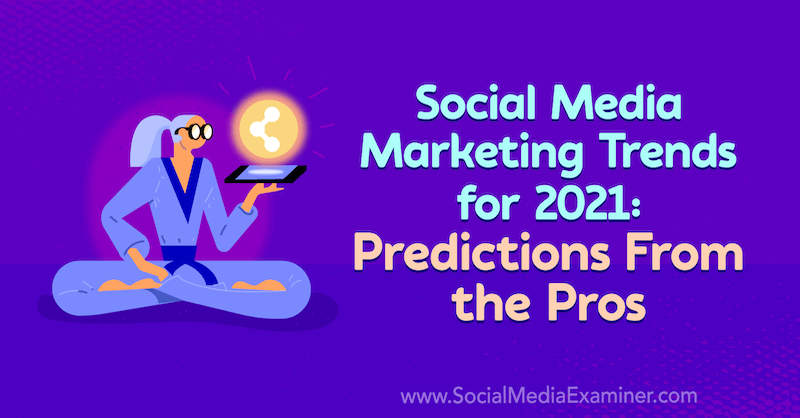 #1: SEO Drives Organic Instagram Visibility
When it comes to gearing up for 2021, especially with Instagram marketing, there are two things that all marketers should take advantage of: SEO and Reels.
In November 2020, it was officially announced that Instagram would become more search-friendly. Now, without the use of hashtags, if you search for a keyword in the search bar, relevant videos, profiles, and posts should populate.
This will be game-changing for marketers as we should expect increased opportunities for more reach on posts. My recommendation to take early advantage of this update is to make sure your captions include relevant keywords that will help Instagram identify what's being shown or talked about in your post.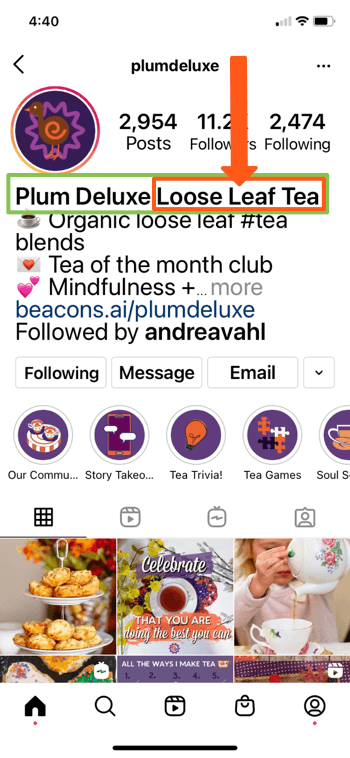 To further help Instagram categorize your account, you want to consistently post content that's relevant to your niche. To illustrate, if you run an Instagram account for your dog training business, you'll want to focus on posting content about dog training and avoid content that strays into an unrelated category. Other ways to help you show up in search within your category include following other similar accounts and adding a relevant keyword to your name in your bio (i.e., Alexa | Dog Trainer).
To compete with the rise in popularity of TikTok, Instagram launched Reels, a new form of video content delivered in 15–30 seconds to create quick, attention-grabbing moments in a creative and entertaining way. Instagram's new UI update, which put IG Reels front and center, should hint to marketers that Instagram Reels will be here to stay in 2021.
If you don't know where to start, my biggest tip is to leverage what's already working. You don't need to reinvent the wheel, you just need to build on what's already working on another platform. Even if you aren't a TikTok user, create a TikTok account and see what's already going viral on TikTok. Take notes, figure out which sounds are most popular, and decide how to put your own spin on it. Then create that content on Instagram Reels.
We've found that 15-second content pieces outperform 30-second content pieces, as the Instagram Reel preview is limited to 15 seconds before people need to click See More. Stick to creating Instagram Reels content that is 15 seconds long so that the full video plays on Preview mode.
Make sure that you add text to your video content to increase watch time, and also add a value-based caption to encourage your followers to "save" or "share" your Instagram reel. Remember, your Instagram reel will stop the scroll but the value you add in the caption will encourage people to take action on your piece of content. This will help your content perform better in the algorithm.
By taking advantage of these two big Instagram updates, marketers should expect to get more visibility and attract followers who could be ideal customers for your business. Remember, the most important thing is to stay consistent with your Instagram strategy as results happen over time, not overnight.
Vanessa Lau is a community development expert who specializes in helping online coaches. Her course is The BOSSGRAM Academy and her podcast is called Turn Your Followers Into Clients.
#2: Reels Ignite Organic Instagram Exposure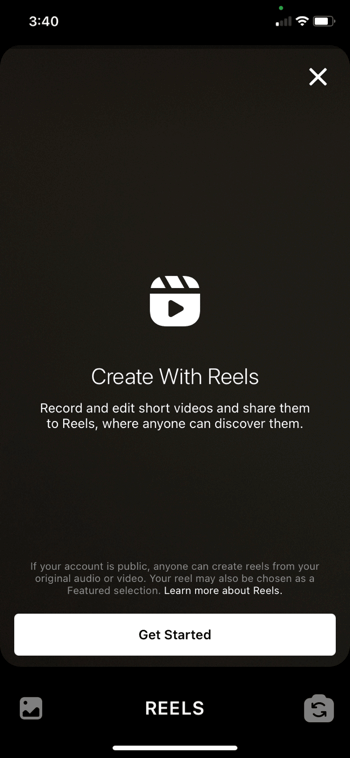 Though there are plenty of fun and fancy features rolling out for marketing on Instagram, the trend is clearly moving towards video—especially short-form video.
The Conference You've Been Waiting For
As a small business marketer, you can probably only pick one or two events to attend each year. Get an unbeatable conference experience and expert training at Social Media Marketing World in sunny San Diego, California—from your friends at Social Media Examiner.
🔥 As a valued reader, you can save $650 on an All-Access ticket if you act now! Sale Ends Tuesday! 🔥
CLICK HERE TO LEARN MORE
We've seen this pattern when Stories came out in 2016. Engagement and reach for feed posts decreased as Instagram moved the attention of its users to 24-hour disappearing Stories. Now in 2020, we're seeing the same thing happen; reach is dropping for Stories and feed posts but is exploding for Reels. I'm talking 10 times the number of views you'd expect for your stories or feed posts.
The time to embrace short-form video marketing is now. Instagram Reels can be 15 or 30 seconds long and I like to think of them as stories on steroids. Reels don't have to be intimidating. They can be as easy as talking to your camera, just like stories. What makes reels so engaging is the fact that you can add music and text to keep things interesting. My favorite is to time the text so it appears and disappears to the beat of the song, as well as using the Green Screen effect.
The Green Screen effect is uber-powerful for small businesses in Reels because it gives you the ability to share photos, screenshots, or videos in your reel. Photos could be before-and-after images that illustrate the transformation that your business delivers. Screenshots could be used to showcase questions your business gets via email or Direct Messages—where you answer the question as a "talking head" in front of the screenshot. The options are endless (and better explained in a visual way!) but I do recommend getting comfortable with the Green Screen effect in Reels, and watch the views, leads, and customers roll in.
Elise Darma is an Instagram marketing expert who specializes in helping business owners scale with Instagram. Her courses are Story Vault and InstaGrowth Boss.
#3: Brick & Mortar Stores Embrace the Shift to Online Shopping on Instagram
As we become accustomed to the "new normal," businesses need to pivot to ensure sales keep coming in and numbers exceed previous years. But with new mandates and measures in place to keep consumers safe, what does that look like?
While eCommerce has been a popular monetization method for many brands over the last few years, it typically isn't utilized by brick-and-mortar stores.
In 2021, I predict your local gym and yoga studio will offer classes online in a range of formats—from free Instagram Lives, Zoom calls, or their own integrated and propriety platforms. Grocery stores will have 1-hour turnaround online shopping, professional services like banks and lawyers will offer online meetings, and your favorite retail stores will offer local delivery or curbside pickup.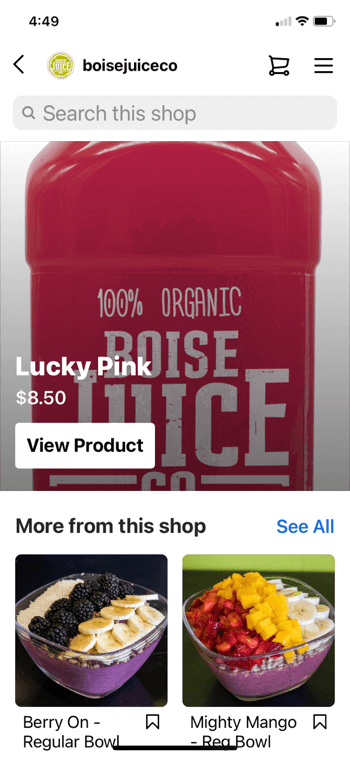 Any traditional operation that can be turned into an online process will do so, and all in-person contact will be limited. This change is bound to be adored by some and loathed by others as it significantly augments the way we're used to conducting business. This makes it even more important that the online version of your product or service is delivered at its highest quality and standard.
This shift toward contactless shopping will allow eCommerce stores to thrive even further in 2021. With social platforms such as Instagram and Facebook already beginning to integrate in-app purchasing, the steps traditionally required to convert a user to a customer will be reduced and the gap between 'scrolling' and 'shopping' will be significantly blurred.
To take advantage of these changes, your local business will need to:
Survey your audience to determine their true wants and needs from an online offering
Research and test multiple video platforms to find one that supports your new offerings
Collect contact information from customers to ensure you can be in touch at any time
Sign up for Instagram and Facebook shopping to link products to your social posts
And all brands should consider the following:
Set up retargeting ads. A majority of your traffic won't purchase on their first visit to your site. Implementing a retargeting strategy will ensure you capture them later and increase your overall revenue.
Focus on user experience. If your website is slow, not optimized for mobile, has a clunky checkout process, or lacks shipping and return policies, now is the time to fix it. Any inconvenience can significantly reduce your conversion rate.
This space will be ever-evolving but if you and your brand can get on board now, you'll be better-equipped for the unprecedented changes expected to happen in 2021.
Alex Tooby is an Instagram strategist who specializes in helping female entrepreneurs promote their businesses using Instagram. Her course is called The Instagram Ivy League.
#4: Brands Must Humanize
Smart businesses will understand that being transparent, authentic, and even vulnerable is smart marketing in 2021. People connect with people. This means the brand should be personified in a way that reveals who they stand for and what they stand for.
Get more faces out there, create more video, and talk about what matters to your core tribe.
Michael Stelzner is the founder of Social Media Examiner and author of the books Launch and Writing White Papers.
Attention Agency Owners, Brand Marketers, and Consultants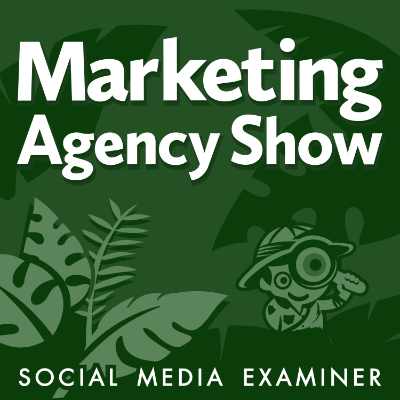 Introducing the Marketing Agency Show–our newest podcast designed to explore the struggles of agency marketers.

Join show host and agency owner, Brooke Sellas, as she interviews agency marketers and digs deep into their biggest challenges. Explore topics like navigating rough economic times, leveraging AI, service diversification, client acquisition, and much more.

Just pull up your favorite podcast app, search for Marketing Agency Show and start listening. Or click the button below for more information.
CLICK HERE FOR THE DETAILS
#5: Facebook Advertising Success Is Tied to the Customer Lifecycle
My advice for 2021 is two-fold. As the online marketplace continues to become more saturated and Facebook advertising costs continue to rise, returning to the foundational aspects of running ad campaigns on Facebook and Instagram will be critical to success.
Central to that success will be accurately assessing the customer life cycle and the average customer value so you know how much you can pay for a lead and still remain profitable. Review the records of your past customers to get a solid sense of how leads join your list, the length of time between someone joining your list and becoming a paying customer, and how much your average customer spends with you.
Use that information to build out your projections and a Facebook advertising strategy that reflects your true customer data. Then you can move into developing innovative ad campaigns that play to Facebook's preferences with creative.
For example, because Facebook is giving more prominence to Reels on Instagram, I predict that video ads will convert better than images. I recently tested ads that featured an image with audio, a static image, a moving image, and a video and found that the ad with video converted at as much as half the cost of the others. Test videos, GIFs, and Reels in your own ads to see which perform best with your ideal customer.
Emily Hirsh is the founder of Hirsh Marketing, an ad agency that specializes in helping influencers and coaches sell their digital products.
#6: Flexible Strategies Fuel Facebook Ads Success
Typically, Facebook advertisers experience a drastic reduction in advertising costs (CPM) once it's no longer feasible for consumers to order online or shop in-store for holiday gifts. There's a sweet spot between the reduction in market competition and the decline in consumer spending.
After the holidays, purchases tend to shift from gift-giving to self-improvement. Under normal conditions, consumers shift toward purchases that improve their lives as they make New Year's resolutions and attempt to keep them. Some B2B sellers roll out huge discounts to get businesses to make end-of-year big-ticket purchases to reduce their tax liability. People are typically still buying but they're buying different things.
That could change because 2020/2021 is complicated by a global pandemic with unprecedented economic impact. If there's anything that 2020 has taught us, it's to be prepared for unprecedented changes and pivots because success is for the nimble.
My best advice is threefold: 1) have a solid grasp of Facebook advertising fundamentals so you can adapt strategy accordingly, 2) get ahead of the impact privacy restrictions will have on user tracking (and consequently, advertising), and 3) be flexible.
Miracle Wanzo is a Facebook ads expert and co-founder of Discovery Marketing, a Facebook ads technical services agency. She's also the founder of Hip Undies, an eCommerce site for women.
#7: Facebook Ad Creative Becomes Less Static, Favors Positivity
One thing's for sure: Advertising on Facebook (and Instagram) will see more ingenuity than ever before in 2021.
Following are four Facebook ad creative trends that I predict advertisers will experiment with and see success in 2021:
GIFs: GIFs have proven themselves to be a staple among intermediate and advanced advertisers, and they're incredibly easy to produce. Simply take 3–15 seconds of any video and create your own GIF on a site such as Giphy.com. Remember, while GIFs are short and sweet, they're still counted as video views so you can retarget them, too.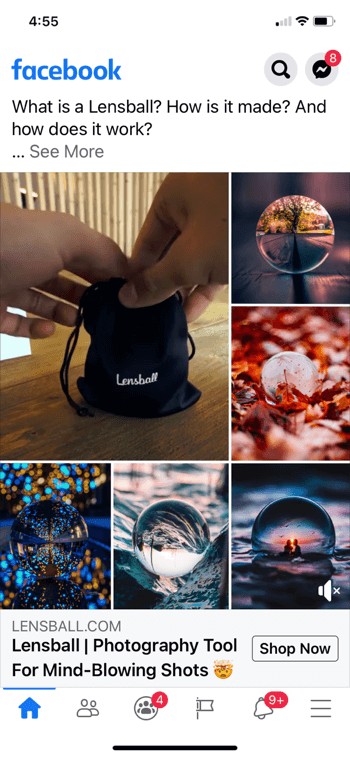 User-generated content (UGC): Sometimes your most creative and persuasive content comes directly from your actual customers and clients. More and more marketers are recognizing the power of UGC and finding clever ways to incentivize it among their customer base for use in their marketing. UGC content can range from testimonials to fun and snappy Reels-style edits of how to actually use your product or service. Smart advertisers make sure they have permission to use this UGC, of course, and then use it in their ads. This will become increasingly central to many advertising campaigns moving forward as companies recognize the ROI.
Collages: Collages are making a comeback in a big way right now. And it makes sense—they're eye-catching and encourage people to pause their scroll to check it out. That pause can be all that's needed to float the eye through the remainder of the ad (from copy to headline) and cause the click. So try your hand at some on-brand collages for your company and see how they do.
More text-heavy ads: Now that Facebook has removed the 20% rule from its platform (though this is an unspoken rule removal; there's been nothing official from Facebook itself), you see more advertisers playing with larger, bolder text ads. Think about how popular quote cards have been on Instagram for many content creators. Why not play with some of those same styles for your ads? See how they do.
And one final bonus hint: 2021 will hopefully bring us into a lighter mood collectively and I predict ads that play to that feeling will have the best chance of success.
Of course, you'll always want to put these techniques and others that you come across through a robust testing process to ensure that you're actually seeing results and ROI, but since the algorithm is increasingly favoring fresh content, why not give some of these ideas a try?
Tara Zirker is a Facebook ads expert and founder of the Successful Ads Club, a membership site designed for marketers who want to improve their Facebook and Instagram ads performance.
#8: Personality Becomes Key to YouTube Growth
Online business is exploding and YouTube is no exception. Many channels—even newer channels—are seeing exponential growth right now.
In the midst of this growth, differentiation will be key to standing out and reaching your ideal customer. As YouTube becomes more saturated with topical niches it's also becoming more personality-centric. This means your most valuable differentiator is your unique personality—the way you speak, the way you explain concepts, etc.
Leaning into what makes you different and injecting that into your channel from day one will make it easier to attract and build loyalty with a new audience on YouTube.
Salma Jafri is a video strategist and YouTube coach who specializes in helping other coaches, solopreneurs, and consultants develop their brand with video content.
#9: LinkedIn Culture Shifts Toward Conversational Transparency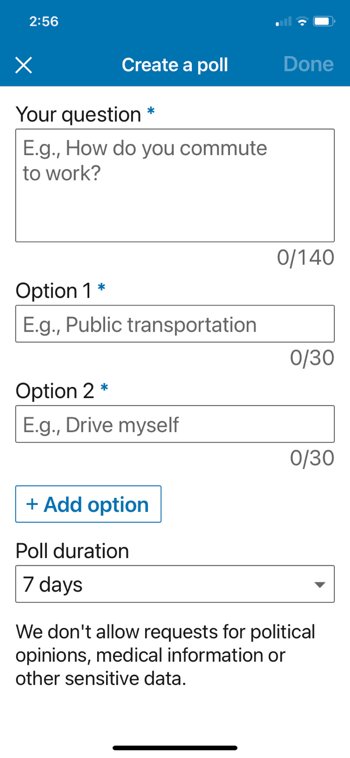 2020 was a massive year for LinkedIn. The platform rolled out LinkedIn Live, Events, Polls, and Stories. In the coming year, marketers need to embrace not only these new features and content formats but also the shift in culture created by the rise in remote working from home.
Professionals working remotely are engaging with conversational content because it mimics the team environment they're missing.
On the personal brand side of LinkedIn, you'll want to focus on mastering conversational marketing. Create polls that your audience will want to vote on, ask irresistible open-ended questions in updates, share candid photos from your workday in stories, or post about celebrating career milestones.
On the LinkedIn page side of things (for businesses), 2021 will be a game-changer for small- and medium-sized businesses (SMBs) who are hyper-focused on their LinkedIn pages. The LinkedIn team is looking for ways to appeal to SMBs like never before with the rollout of upcoming features that will help SMBs build a community of raving fans around products or services. Many businesses are already taking full advantage of the interactive new features available.
Here's where it gets interesting on both the personal and corporate brand sides of things. Conversations on LinkedIn, typically a place where conversation centers around business, have been focused on public, political, social, and economic issues. Why does this matter? Because this shift is forcing professionals and brands alike to speak up and share their values.
If you want to be successful on LinkedIn in 2021, be prepared to adopt transparency into your marketing efforts.
Michaela Alexis is a LinkedIn expert and LinkedIn creator who helps businesses master their LinkedIn presence. She has a course called Building Your Empire on LinkedIn and is the co-author of Think Video: Smart Video Marketing and Influencing.
#10: LinkedIn Networking Behavior Changes
LinkedIn is currently plagued by mass-outreach spam, which is making people more hesitant and skeptical about connecting and more easily offended by a sales pitch. Outreach spam ruins relationships and reputations but real relationships build them.
In 2021, marketers will want to focus on building relationships rather than collecting connections whose sole purpose is to drop a sales pitch after two interactions. Real 1:1 connections begin when the connection request is customized for the recipient, making them feel valued.
The sophisticated social media marketer will put effort into building meaningful, long-term relationships on LinkedIn that aren't perceived as transactional.
The effect will be not only stronger relationships. A more sizable cohort of one's ideal target audience will see and interact with your posts and those relationships will continue to add value to your career for far longer than a current campaign.
AJ Wilcox is the world's leading LinkedIn ads expert and author of LinkedIn Ads Demystified. He's also the founder of B2Linked.com, a LinkedIn ads agency.
What do you think? Do you agree with these predictions for 2021? Do you have a prediction of your own? Share your thoughts in the comments below.
3 Days of World-Class Training—Zero Travel!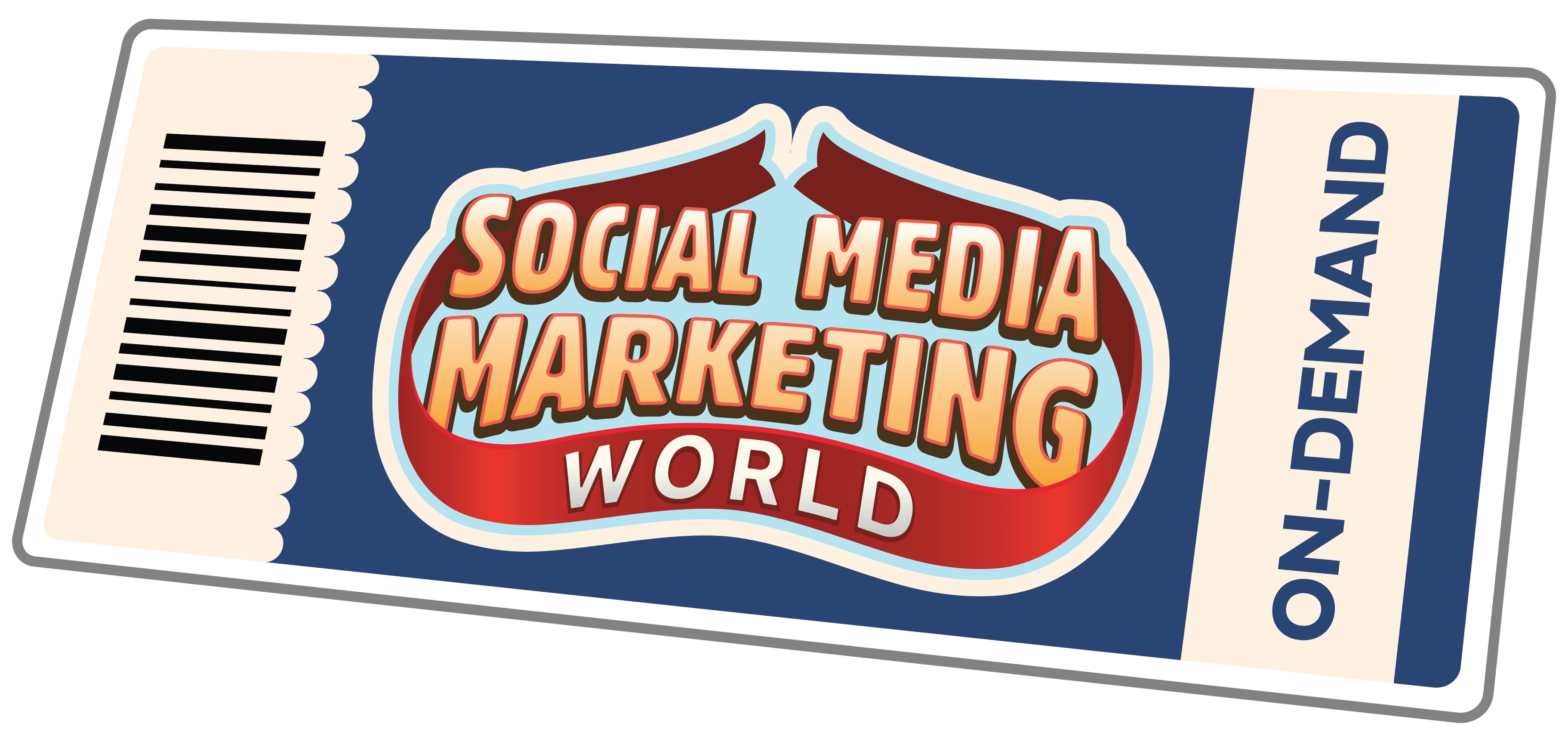 Travel to Social Media Marketing World off the table? Get all of the great content at a fraction of the price with an On-Demand ticket.

That's full access to recordings of every keynote, workshop, and session—the ones people travel thousands of miles to see. Don't wait. Get your On-Demand ticket and enjoy actionable content that you can watch anytime, anywhere.
GET YOUR ON-DEMAND TICKET NOW