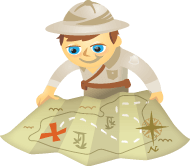 Is networking a big part of your job or business?
Have you participated in or considered starting a discussion group?
The good news is LinkedIn, Facebook and Google+ all offer options.
In this post, we're going to look at how social media groups work for businesses and how you can benefit from them as both an owner and a participant.
#1: Google+ Communities
Let's start with the newest kid on the block for social media groups: Google+ communities. When Google+ launched communities in December 2012, they grew at lightning speed. You can now find thousands of communities that cover every topic.
Benefits as a Member
One of the nice parts about Google+ communities is that you can participate in them using your personal profile or your business page—an option you won't find on any other social network. This means that you can build your business's authority on a particular topic within communities.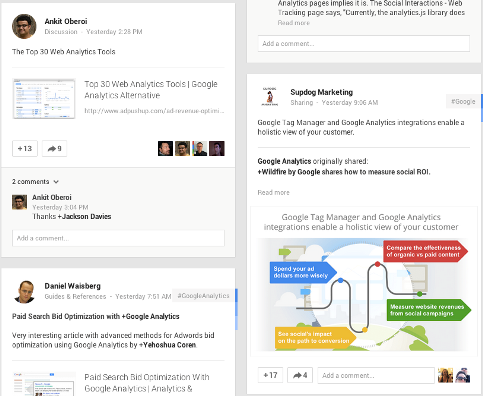 The challenge for any member of a community, including businesses using their page, is getting past the Google+ community moderation filter. Most posts within a group that contain links will automatically be put in moderation, and will not be published to the group until the admin or manager of the community approves it.
This means that if you're considering sharing a link in the community, you need to be sure it's something that the community administrators will find useful enough to share. It helps to be an active member of the community so if you do share a link, the community administrators will recognize you as a valuable member of the community.
Benefits as an Owner
When your business creates a community, you get some perks as well. For starters, your community will be listed on your page's About tab so that visitors can connect with you by following your page and joining your group.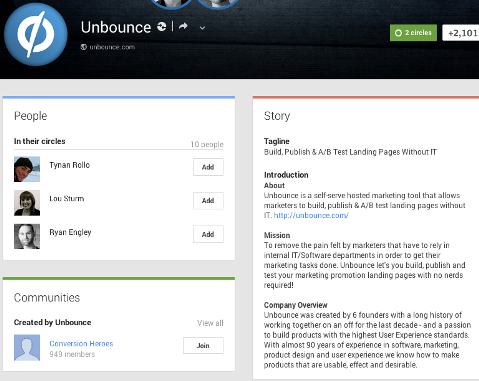 In the community, your business will be noted at the top of the right column of the page for all members to see.
Get Your FREE Course: Web3 for Beginners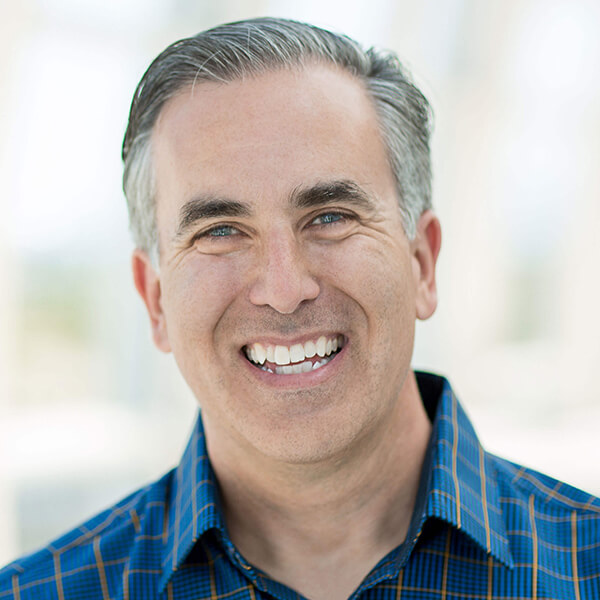 Curious about Web3, but don't know where to start or who to trust?

Introducing Web3 for Beginners, a course taught by Michael Stelzner, the founder of Social Media Examiner.

Learn the basics of Web3 and apply it to your business with this FREE comprehensive course.
CLICK HERE TO GET FREE ACCESS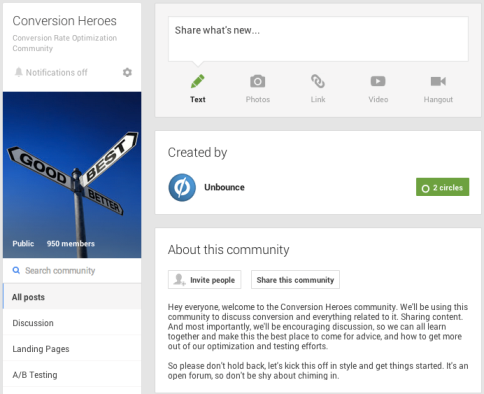 As an added bonus, you can add links to your business on the community page in the About this Community section. This way, every time visitors and members of your community visit the page, they'll have the opportunity to click through to learn more about your business.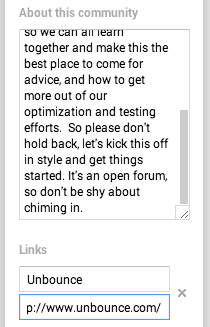 If you want to increase click-through to your website and build your email list, consider creating some free content that is relevant to the topic of the group. For example, Unbounce, creators of the Conversion Heroes community, could market a free ebook on conversion tips that would likely be of interest to all of the members of the group.
#2: Facebook Groups
Creating or participating in a Facebook group is beneficial simply because Facebook is the largest social media network. The only downside is that there's no way for a business to use its Facebook Page—all group interaction must be done through personal profiles.
Benefits as a Member
So how can a business promote itself within a group using its personal profile? The easiest way is to make sure your Facebook Page is linked to your personal profile. That way, when you make an informative post or comment within a group, people can hover over your name, see your business name in the popup and click through to your Page.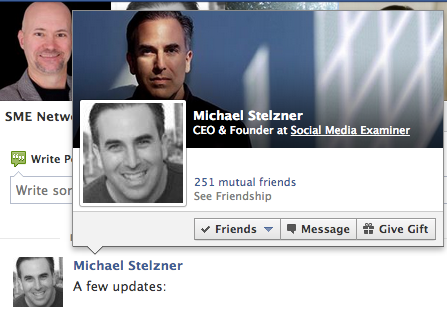 To make this happen, simply edit your personal profile and add your current employment information in the Work section. Be sure that your business Page comes up when you are entering your business name in the employer field.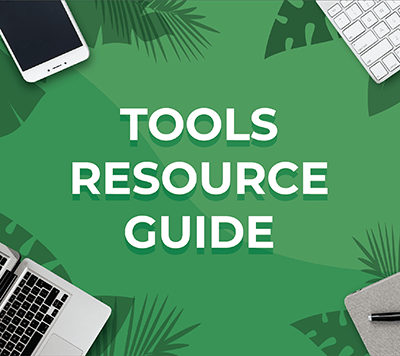 Looking for something to make your life easier?
Discover the tools we recommend to drive engagement, save you time, and boost sales across your entire marketing funnel or business.
Whether you need help planning content, organizing social posts, or developing your strategy, you'll find something for every situation.
FIND YOUR NEXT FAVORITE TOOL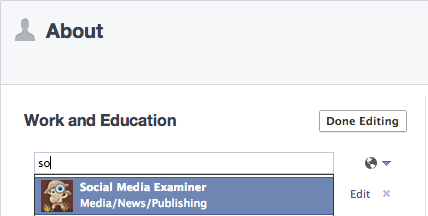 Your most recent employment listing will be listed on the front of your personal profile as well as in the popup when someone hovers over your name throughout Facebook, including the groups.
Benefits as an Owner
If you want to create a Facebook group for your business, you'll have to do so using your personal profile. The only ways to promote your business that all members will see is to create a post within the group and pin it to the top.
You can also add a link to the group's description, but only non-members will see it when they visit your group Page. Once people have joined, they would have to click to the About tab to find the link.
#3: LinkedIn Groups
LinkedIn is best known as the top social network for professionals. Therefore, if you're looking to build business relationships, participating in LinkedIn Groups is a must.
Benefits as a Member
Most people on LinkedIn are there for their business, either to promote it or to find resources for it. By participating in groups where you're likely to find peers, it can help you build strong business partnerships. By participating in groups where you're likely to find customers, it can help you build authority in the eyes of those most likely to hire or buy from you.
You can also use groups to build your network of like-minded professionals. If you're interacting with someone in a group often, you can click on their profile photo to see their group activity page. From here, you can add them to your network based on your mutual group connection.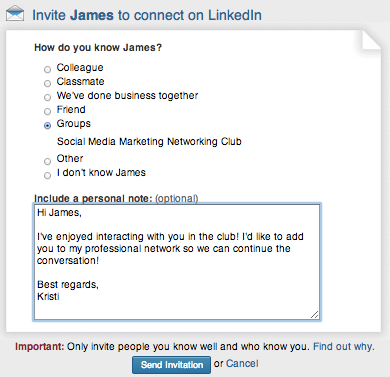 If you want to message or connect with a member whom you do not know otherwise, using LinkedIn Groups can be a great way to do it. You can even bypass the need for a premium account since you can also direct message anyone that you share a group with.
These are just a few of the many reasons that Social Media Examiner decided to move the Social Media Marketing Networking Club over to LinkedIn.
Benefits as an Owner
LinkedIn definitely offers the best benefits for businesses that own a group. While you do have to create and own the group using your professional profile, you can incorporate it into your company page by adding your group under the Featured Groups section.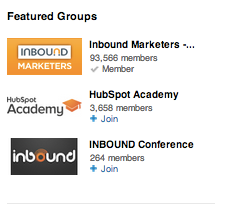 One of the biggest perks for most businesses and marketers to owning a LinkedIn Group is the ability to email your group members. You can set up an initial welcome message template for all new group members to receive, and then you can follow it up by sending weekly group announcements.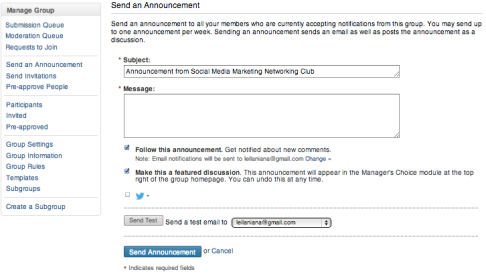 The key to getting the most out of your group announcements is to tie in promotion of your business with the group topic. Many businesses do this by offering free content giveaways (ebooks, webinars, etc.) that are relevant to group members.
A Recommended Group
Are you looking for a group for social media marketers?
Be sure to check out Social Media Examiner's new LinkedIn Group: the Social Media Marketing Networking Club.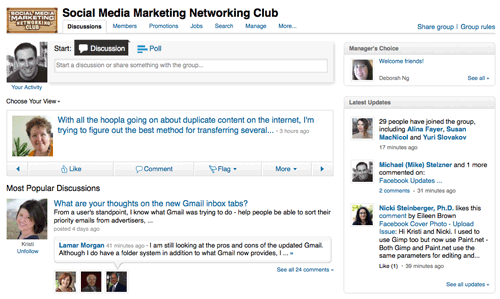 It's a LinkedIn Group for marketers and business owners to network, learn and make connections.
You'll find discussions around the best ways to use social media tools to help your business.
Your Turn
What do you think? Do you belong to groups? Please share in the comments and be sure to join the Social Media Networking Club on LinkedIn!
Get Your FREE Course: Web3 for Beginners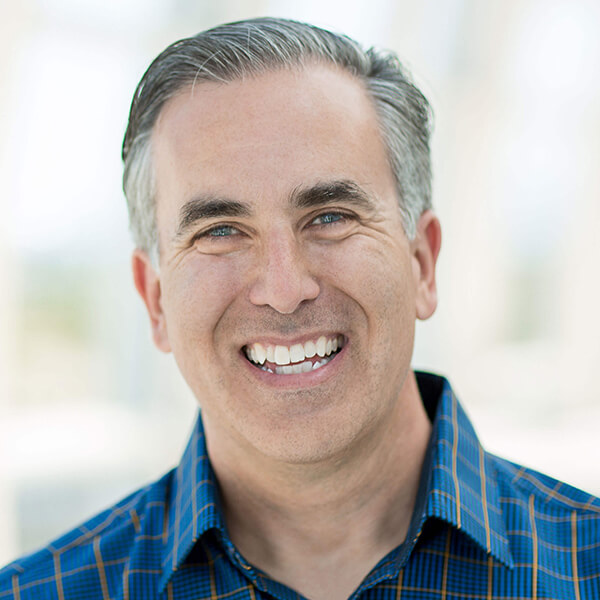 Curious about Web3, but don't know where to start or who to trust?

Introducing Web3 for Beginners, a course taught by Michael Stelzner, the founder of Social Media Examiner.

Learn the basics of Web3 and apply it to your business with this FREE comprehensive course.
CLICK HERE TO GET FREE ACCESS