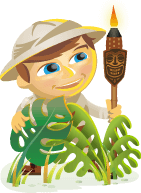 Do you want to know more about your customers and prospects so you can serve them better?
Are you wondering what social CRM is and how your business can benefit from it?
To learn how social CRM can help marketers, I interview Kyle Lacy for this episode of the Social Media Marketing podcast.
More About This Show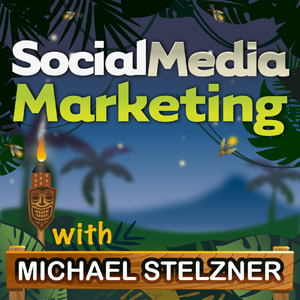 The Social Media Marketing podcast is a show from Social Media Examiner.
It's designed to help busy marketers and business owners discover what works with social media marketing.
The show format is on-demand talk radio (also known as podcasting).
In this episode, I interview Kyle Lacy, director of global content marketing and research at Salesforce ExactTarget Marketing Cloud. He's authored numerous books, including Twitter Marketing for Dummies and Social CRM for Dummies.
Kyle shares why social CRM is important for marketers.
You'll discover some of the best CRM solutions available, what their basic functions are and how social CRM can help with social media ROI.
Share your feedback, read the show notes and get the links mentioned in this episode below!
Listen Now
Where to subscribe: Apple Podcast | Google Podcasts | Spotify | RSS
Here are some of the things you'll discover in this show:
Social CRM
The difference between customer relationship management (CRM) and social CRM
Kyle states that customer relationship management (CRM) and social CRM are combining. CRM manages all of your customers' data, and when you add the word social, it takes in all of the social data too.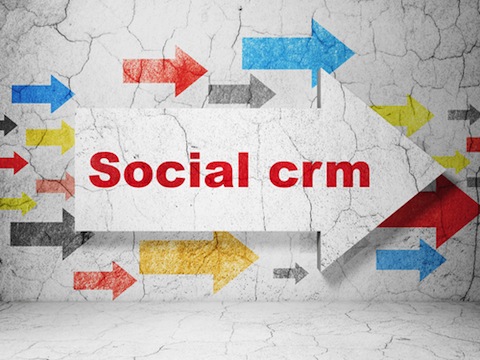 Whether you want to sell to customers or retain them, social CRM just adds those social data points. This can be a Facebook profile, Twitter account, etc.—basically anything that has to do with social media.
It's the ability to manage all of your data points around the customer within a single software source.
Listen to the show to find out why Kyle doesn't distinguish between the two.
The definition of CRM systems
Kyle explains that a CRM system is software that allows you to manage every single touchpoint you have with your customers. For example, their email address, what they bought previously from you, their Twitter handle, and so forth. It's really based on what level of business you have.
So if you're an enterprise company, then the CRM solution would be Salesforce. However, if you're a smaller company, Nimble would be a great alternative.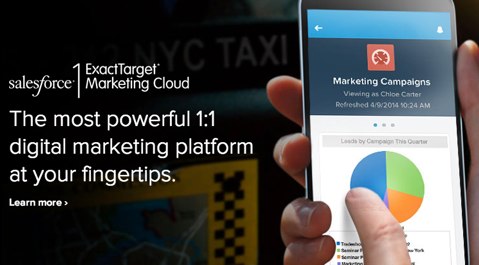 CRM systems are anything to do with a customer interaction. This can be either in a store or online.
Listen to the show to discover why these people aren't just customers, but prospects too.
Why social CRM is important for marketers
Kyle refers to Mary Meeker's State of the Internet report that was released at the end of May this year. He thinks that we have reached a point where social media has hit maturity, and for us to realize the true value of it, we have to be able to connect it to our customers who are already in our systems.
For example, if a retailer has 1000 customers within their CRM solution, they need to be able to find the social pieces of data that connect them to these existing customers. As a business, you want to turn these customers into advocates. To do this, you need to manage your data around the customer.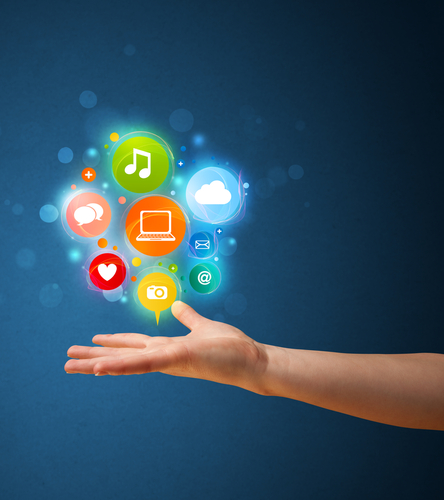 Kyle believes that from a social standpoint, it allows you to recognize the true value of social and you can use it to communicate more effectively.
You'll discover how you can drive more sales when you combine customer email addresses with their social networks.
One of the biggest things that Kyle sees right now is marketers who use the one-click sign-on using Facebook on their website. When a customer visits your website and signs in through Facebook, you get all that customer's information. There is so much data you can pull when you connect with customers on a social network.
Listen to the show to find out how social CRM can improve your advertising effectiveness while reducing your customer service and call center costs.
The power of social CRM
Kyle explains that he has more examples that are customer service–oriented right now.
One being a major airline that sent a tweet to an upset customer about a flight cancellation.
In this situation, the airline had the ability to call the customer directly because they have the customer's phone number because it's connected to his Twitter account. They also have the customer's email address and could use this opportunity to send a survey. This could be done once they have spoken to the customer on the phone and sent a reply to his tweet.

Kyle believes that instead of trying to build systems to get customers to interact with us, we need to build systems that allow customers to interact with us in the way they want to.
Even though social is just one piece of the data, it's extremely valuable because we use it all the time. Plus it's very personable, and that's the reason why consumers like it.
Listen to the show to hear why it's the early days in the lifecycle of social CRM.
Some basic functions from a prospecting level 
Kyle shares a couple of social CRM solutions. One is Nimble and the other is Contactually.
Kyle personally uses Contactually, because you can connect your accounts for Outlook, LinkedIn, Twitter, Facebook and Gmail. It pulls in all of your contacts and connects them. You also get the same type of functionality with Nimble.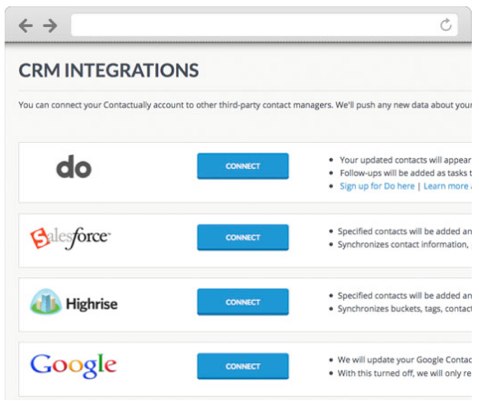 For example, if Kyle was to pull in a name from one of his email accounts, Contactually will give him a queue of a hundred names and suggest that person's Twitter name, LinkedIn account and Facebook account.
Once Kyle confirms that it's the right person, then it connects that person under one database ID. This works great for smaller businesses.
Another great example is if a few businesses generate the majority of your revenue. If you know that their CEOs are on Facebook, Twitter or LinkedIn, then you can find out what their interests are and feed them helpful information. It's a great way to build relationships with them.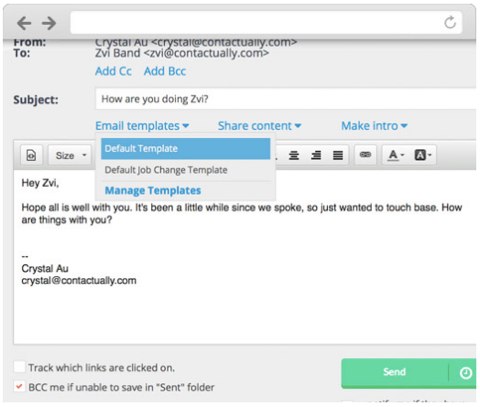 Once you have the ability to manage data around these relationships, whether personal or business, you can drive more success.
Listen to the show to find out the fees involved in CRM solutions.
How larger CRM systems help sales and marketing organizations
Kyle says that when it comes to social, a lot of it deals with personalization. When customers experience your brand, you have to personalize the journey for the them as much as possible.
The way that CRM systems get permission to gather people's data is through three different channels. These are a person's behavior on a website (what they click on), what they make public and what they share on social. It's basically all about the opt-in.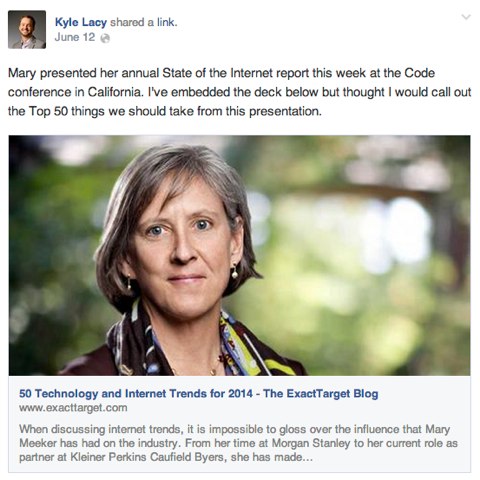 You can pull data and use it to deliver personalized experiences through email, text or whatever channel you want.
You'll hear the type of data you need to keep a close eye on to make it work for your business.
Kyle explains how personalized communication for their clients has seen a lift of 15-20% in sales, just because they've personalized the content to an individual.
Listen to the show to hear how you can combine Facebook data and email data to send a personalized special offer to an individual.
Does social CRM help marketers address the social media ROI question? 
Kyle explains that social CRM does help marketers with social media ROI, and a lot of it has to do with your ability to connect it to other channels.
For example, one of Kyle's clients is a retailer that runs contests on Facebook where they ask for an email address to enter. It's a one-click sign-on. If they're unable to get the contestant's email address from their Facebook page, then they ask users to enter it themselves.
Marketers can value an email based on the amount of revenue they generate. So if they get 20 emails from a contest, and an email is valued at $10, then that's revenue generation of $200.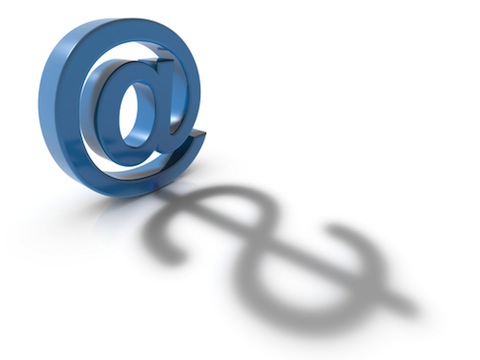 Kyle believes that with all of the technology available now and in the future, that ROI for social will just get easier.
Listen to the show to hear another example of a positive ROI.
The different types of social CRM solutions available
In Kyle's book, Social CRM for Dummies, he talks about the different types of CRM solutions. These are the enterprise-level, customer service–centric, small business and cross-channel. Kyle says that these have started to merge. He believes that there is a paradigm shift in social CRM and social within marketing and also within publishing.
If you're an enterprise customer and deal with over 100,000 customers' data, then Salesforce ExactTarget Marketing Cloud is the place to be.
However, if you're a small business that manages around 50,000 customers, then HubSpot is a great CRM solution with automation that allows you to drive revenue.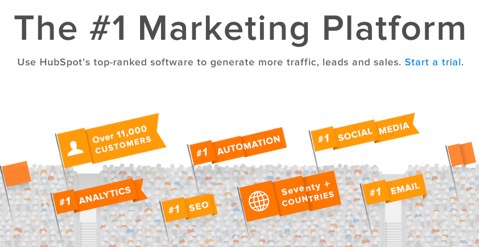 Other companies as mentioned earlier include Nimble and Contactually. It all depends on how much money and time you want to spend on it.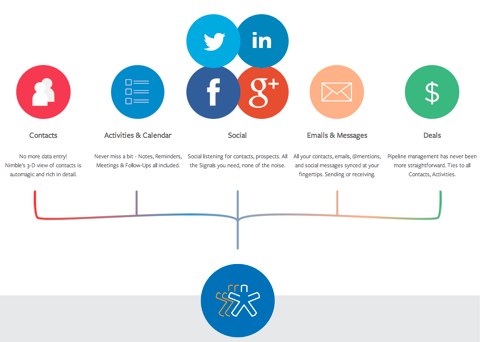 Kyle advises that you not focus on the terminology, but instead focus on managing your customers.
A quote that Kyle loves to use from David Walmsley, who's the head of the multi-channel at Marks and Spencer in the UK, is, "We must move from numbers keeping score, to numbers that drive better actions."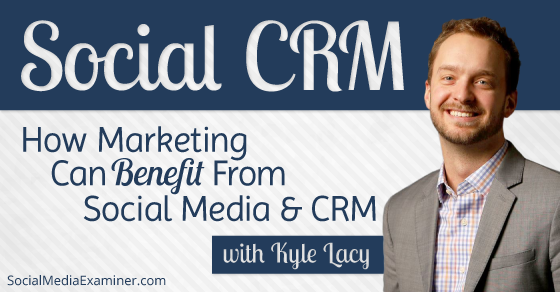 Listen to the show to find out the responsibilities you have as a marketer to each individual customer.
Discovery of the Week
I've recently discovered a really awesome service that allows you to put together a quick video conference. It's called Appear.in.
You don't need to install special software, all you need is your browser.
First you create a room. You can name it anything you want. The next step is to give permission to your camera.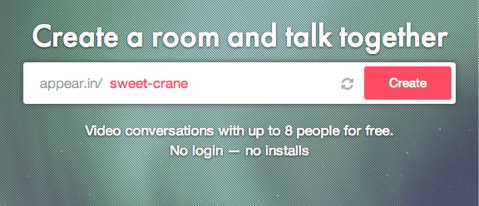 The link can then be shared with up to seven of your friends or colleagues. Once they have the link, they immediately appear on the screen and you can start a conversation.
It's a great alternative to use if you have problems with Skype and I've heard that some people use it to record podcast interviews. Although I believe it only records the video, not the audio. You'd have to record the audio yourself.
I think it's an easy way to connect with people and it's also available as an app on the iPhone. I recommend that you check it out.
Listen to the show to learn more and let us know how this works for you.
Key takeaways mentioned in this episode:
Ways to subscribe to the Social Media Marketing podcast:

What do you think? What are your thoughts on social CRM for marketers? Please leave your comments below.