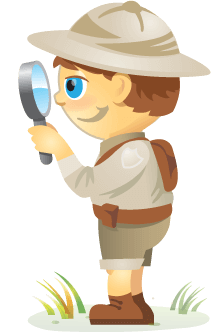 Welcome to our weekly edition of what's hot in social media news. To help you stay up to date with social media, here are some of the news items that caught our attention.
What's New This Week?
Facebook Announces Real-Time Analytics for Social Plugins: This gives Facebook page admins "access to real-time analytics to optimize Like buttons across both your site and on Facebook."  It's another little upgrade to help you get more out of your Facebook marketing.

HootSuite Launches Super Social Analytics: This is a new collection of customizable reports providing a comprehensive view of social media campaign results to help companies and agencies articulate more clearly the ROI of their efforts.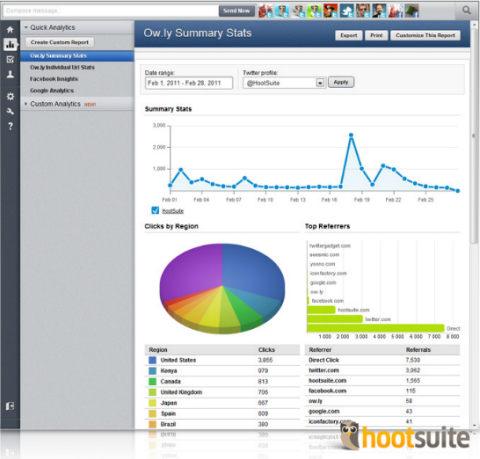 Recent Study Shows LinkedIn Is More Effective for B2B Companies: HubSpot's 2011 State of Inbound Marketing report shows how B2B and B2C companies are able to acquire customers through four social media channels. And as you can see below, LinkedIn is notably more effective for B2B companies while Facebook is notably more effective for B2C companies.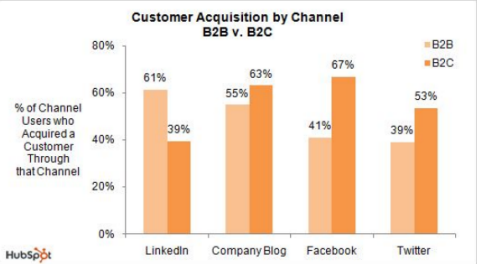 HubSpot recently announced a $32 million investment from Salesforce, Google and Sequoia.
LinkedIn Launches News Feed:  LinkedIn Today "delivers the day's top news, tailored to you based on what your connections and industry peers are reading and sharing. If you only have five minutes to catch up on news, LinkedIn Today can help you cut through all the clutter, so you can discover the top headlines you need to read to be better informed everyday."
Social Video Summit (Online Training)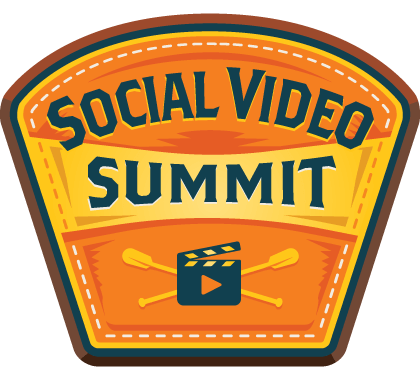 Wish you had an engaged social following that turned into customers? Want to succeed with social video, but something's stopping you? Get ready to be coached by 12 of the world's best social video marketing pros for an entire week. Each expert is a dedicated specialist. They live and breathe social video, delivering results for their clients every day. And they'll share their proven strategies with you. You'll learn from their mistakes, experiments, and successes. Imagine putting their wisdom to work immediately in your business. This is a live online training event from your friends at Social Media Examiner.
LEARN MORE - SALE ENDS May 11TH!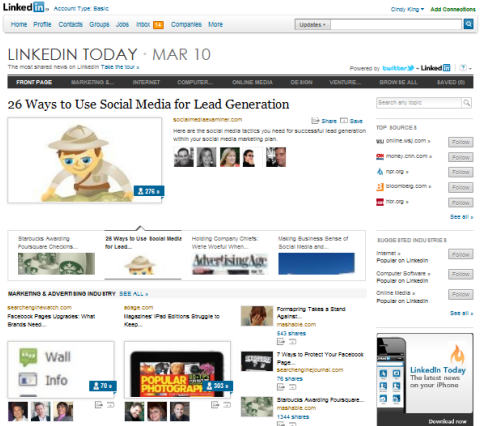 Foursquare Adds a New Specials for Businesses: Foursquare's latest upgrade gives you "a new Specials management system, allowing you to run multiple Specials at any venues you manage; and before, during, and after the campaign you can now see aggregate statistics."
There are a variety of different Specials to choose from. "Some businesses want Specials that are all about loyalty. For some businesses, they'll set a Special to unlock at every check-in.  For others, it's like a coffee shop punch card where you might get something free on your tenth check-in.  For other merchants, it's about increasing visits – running a frequency Special granting those who check in three times in seven days the ability to unlock their Special."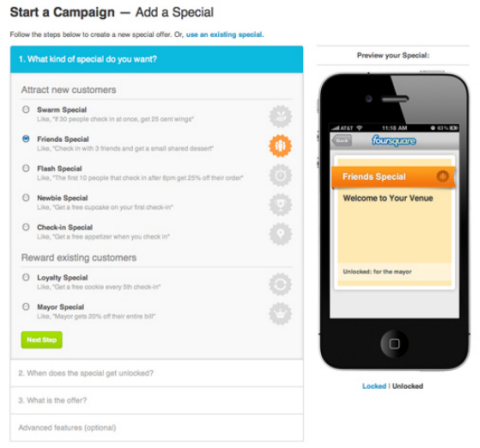 ThingLink and SoundCloud Announce Innovative Collaboration to Add Sound to Your Images: Want to add sounds to your website's images? The process is quick and easy: Set up a free account at ThingLink.com and SoundCloud.com.  Then install a few lines of ThingLink javascript on your website or blog and follow instructions to attach a SoundCloud URL into a tag's link field on the photo.
Here's an example from the gallery: as you hover your mouse over the Smashing Pumpkins image below, click the dots to find the audio clip.
Here are a couple of social media tools worth a look.
BTBuckets: "A free personalization and on-site behavioral targeting tool that allows websites to increase engagement and ultimately maximize conversion rate optimization in real time, by segmenting and targeting strategic user groups."

DailyFeats: A new "online community that rewards and celebrates doing good. DailyFeats members collect points for doing simple but meaningful feats that benefit the body, mind, home and community. Points can then be redeemed for exciting real-world rewards, including everything from discounts at local businesses to savings from national brands."

And don't miss this:
Social Media Examiner's Social Media Success Summit 2011: Just announced, this online mega-conference will help your business grow with social media.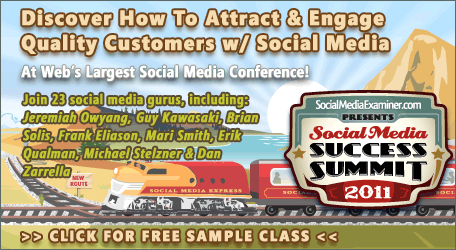 What social media news caught your interest this week? Please share your comments below.