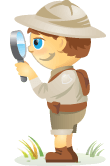 Welcome to our weekly edition of what's hot in social media news.
To help you stay up to date with social media, here are some of the news items that caught our attention.
What's New This Week
Snapchat Updates Chat Feature and Adds Auto-Advance Stories: With Snapchat's new Chat 2.0, "you can start by sending a few chats, and when your friend shows up, start talking or video chatting instantly with one tap." Snapchat is also introducing Auto-Advance Stories. "When you finish a Story, the next one begins automatically – simply swipe to skip ahead, or pull down to exit!"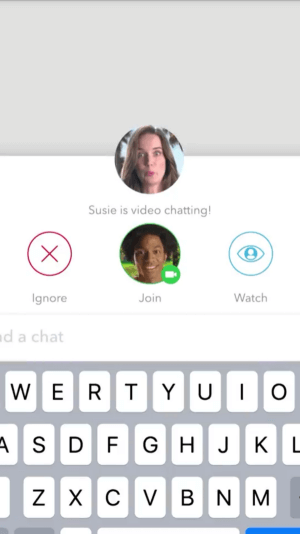 Twitter Simplifies Website Conversion Tracking and Remarketing: Twitter introduced the universal website tag, "a new tool that makes it easier for advertisers to track website conversions and manage tailored audience campaigns."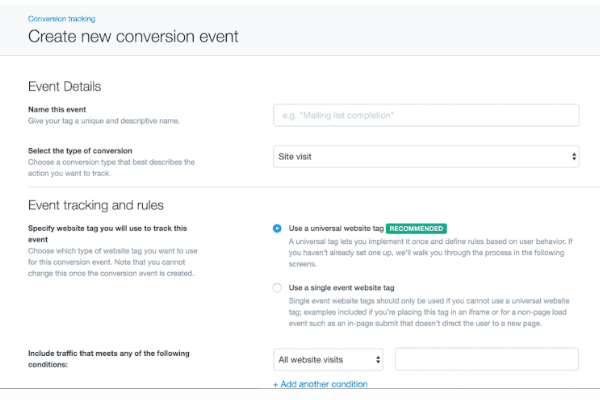 Pinterest Introduces How-to Pins: "The next time you find an interesting project or idea on Pinterest, you'll see a snapshot of the steps right below the Pin image. You can also click or tap on any of the steps to get the full instructions and a list of supplies – without ever leaving Pinterest."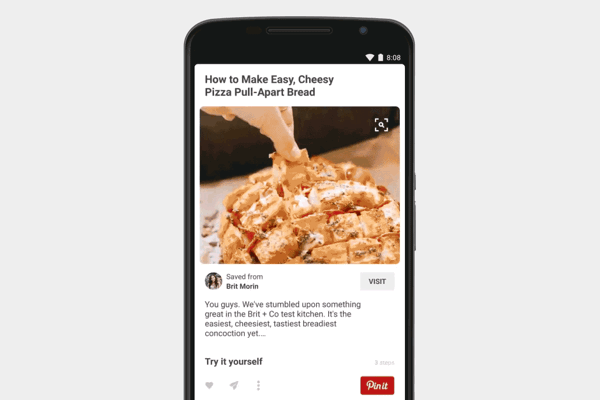 Instagram Updates Ad Overlay: "With the update, the [Instagram ad] overlay now pulls in your business' Facebook Page name as well as the display or destination website URL you select when setting up your ad. For Mobile App Installs, a View in App Store message will appear for iOS ads and a View in Play Store message will appear for Android ads."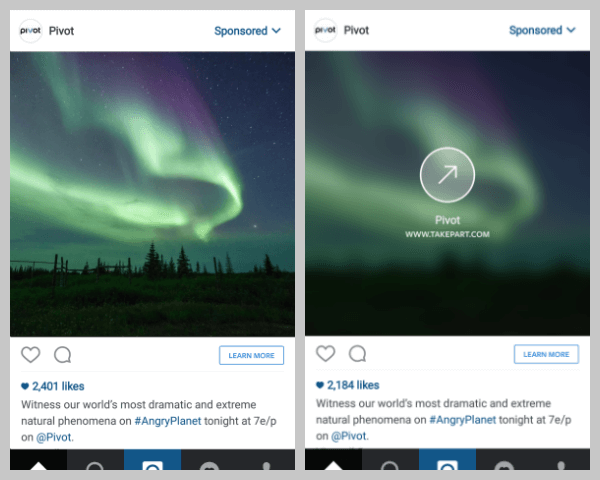 Twitter Makes Images Accessible to Everyone: Twitter made it possible for its iOS and Android app users to "add descriptions – also known as alternative text (alt text) – to images in Tweets."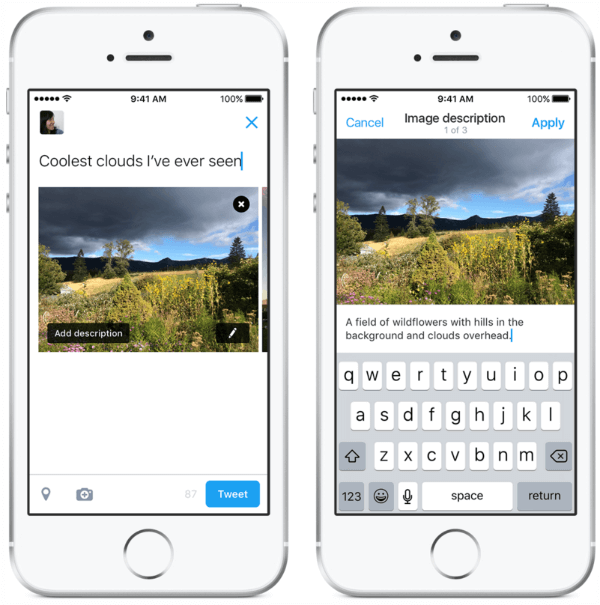 Our Take on Top News This Week
In this blab from Friday, April 1, 2016, Erik Fisher and guests discuss the top news in social media. Topics include the latest Snapchat features (1:33), Instagram updates (28:04), and other industry news. Subscribe to future shows here.
.
More News to Note
Lobster Announces Facebook Integration: "Lobster, the marketplace for buying and selling user-generated content, has just announced an integration with Facebook. This means that Facebook users can sign up with Lobster to sell their content to advertisers."
Periscope Boasts 200 Million Broadcasts in First Year: "As of today, over 200 million broadcasts have been created on Periscope and over 110 years of live video are watched every day on iOS and Android."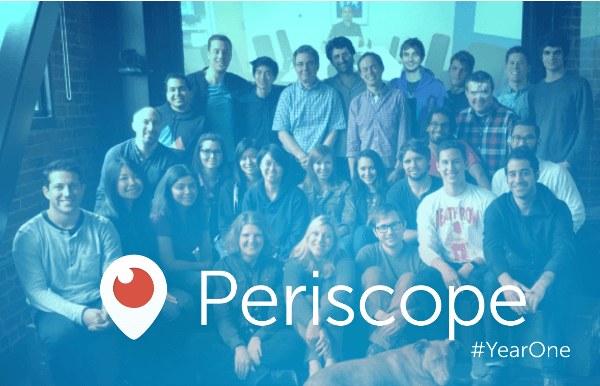 Facebook Messenger Offers Check-in and Flight Information for KLM: "KLM is offering a new way to receive your flight documentation: Facebook's Messenger service. After booking your flight on klm.com you can choose the option to receive booking confirmation, check-in notification, boarding pass and flight status updates via Messenger."
Subscribe to our YouTube Channel
Wheel Launches on iOS: Wheel, a new social video app, allows you to "record a short video based on a theme of your choosing and your followers add their own contributions. This creates a chain of (hopefully entertaining) videos for others to watch before joining in themselves." The Wheel app is currently only available for iOS.
Get Facebook Marketing Training - Online!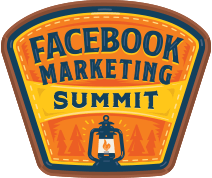 Want to improve your engagement and sales with Facebook? Then join the largest and best gathering of Facebook marketing experts as they share their proven strategies. You'll receive step-by-step live instruction focused on organic Facebook marketing, content creation, and Facebook ads. Become the Facebook marketing hero for your company and clients as you implement strategies that get proven results. This is a live online training event from your friends at Social Media Examiner.
CLICK HERE FOR DETAILS — STARTS AUGUST 10TH!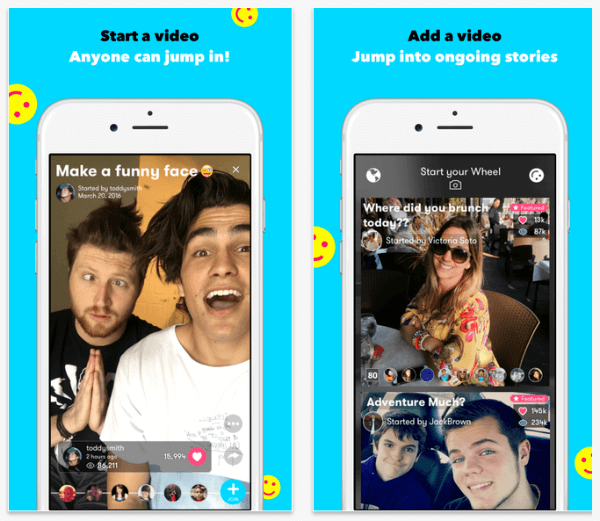 Periscope Video Storage Provider, Katch, Adds Search Feature: Katch, "a live video sharing and storage provider for Periscope live video streams," added a new feature to its homepage that allows users "to search the more than one million live video streams it has archived."
Upcoming Social Media News Worth Following
Instagram Gradually Rolls Out Longer Videos: Instagram is gradually rolling out "the flexibility to tell your story in up to 60 seconds of video." This new feature "will be available for everyone in the coming months." Instagram is also "bringing back the ability to make videos out of multiple clips from your camera roll" for iOS users.
.
Facebook Will Allow Video Ads on Instant Articles: "Facebook is making further changes to the advertising policies for its Instant Articles product and will now enable publishers to place video ads into content they post on the platform."
News From a Partner, Simply Measured:
Beyond Engagement: The Social Metrics You Should Measure: When it comes to measuring social media, there is no word you hear more often than "engagement." As social marketing matures, marketers need to move beyond engagement and on to the next level of models and analysis. Discover how to use our Social Metrics Maps to level up on social in your organization.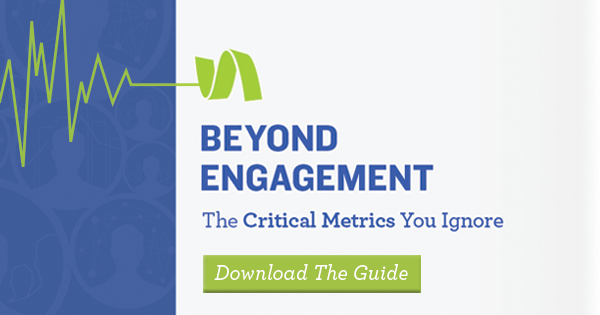 Some Interesting Studies to Note:
2016 State of Marketing: In its latest State of Marketing report, Salesforce reports that 77% of the nearly 4,000 marketers polled believe that social media drives ROI, compared with just 31% last year. In addition, 67% of those surveyed are looking to boost their social marketing budgets this year. Sixty-seven percent are interested in spending more on social engagement and 65% are planning to invest more on social media ads.
The Infinite Dial 2016: According to a recent report from Edison Research and Triton Digital on digital media consumer behavior in America, Facebook maintains the broadest awareness among respondents (93%). However, Snapchat awareness has grown quickly from 60% last year to 71% this year. Snapchat now takes the top spot for reach among social media users ages 12-24, and has surpassed Instagram usage among this same demographic. While Facebook continues to lose some appeal among youth, falling to 68% from 74% last year and 80% the year before, it continues to be the most frequently used platform among 12- to 24-year-old social media users.
Digital Democracy Survey, 10th edition: The digital democracy survey from the consulting firm Deloitte explores evolving technology and media consumption trends and the influence of new devices and technologies on consumer behavior. According to this report, nearly three-fourths of Millennials (ages 19-23) surveyed say their buying decisions are influenced by social media recommendations. More than one-third of consumers under 50 and almost half of Millennials say their buying decisions are influenced by endorsements from online personalities.
Changing Social Media Profile Pictures: According to a Pew Research Center survey conducted in early 2016, 18% of U.S. social media users have changed their Facebook profile pictures in light of an issue or event. Of those who updated their profile pictures, 42% did so following the Paris attacks in November 2015 and used a Facebook filter displaying the colors of the French flag. The study also explored other prominent examples of when social media users updated their profile photos to make a statement about a cause or public policy.
Don't Miss Our Conference:
Join 3,000 fellow marketers at the mega-conference designed to inspire and empower you with social media marketing ideas: Social Media Marketing World, brought to you by Social Media Examiner.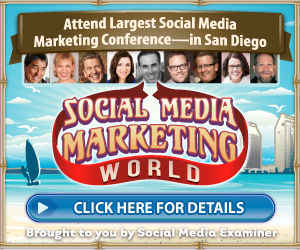 You'll rub shoulders with the biggest names and brands in social media, soak up countless tips and new strategies and enjoy extensive networking opportunities in San Diego, California.
Discover the newest and best ways to market your business with expert-led sessions and workshops covering social tactics, social strategy, content marketing, measurement, corporate social, and social customer service.
Click here to see what all the buzz is about.
What do you think of Twitter's new universal website tag? Have you tried the new chat features on Snapchat? Please share your comments below.