We know you love to connect

Many people who attend our professional development summits report the relationships they establish with fellow attendees are priceless… relationships that often continue to be a source of advice and support for years to come.
Here are some ways you can network:
Twitter Chat Rooms
You also get access to Twitter-based chat rooms where you can interact live with your peers.
This allows you to organize Twitter discussions around the event hashtag: #SMSS16
Facebook Event Page
Our Summits also have active event pages on Facebook that allow attendees to connect and network.
Visit the Social Media Success Summit 2016 Facebook event page.
Our Private LinkedIn Group
Between sessions, you can network with other Summit attendees on the exclusive Social Media Success Summit 2016 LinkedIn group—available ONLY to event registrants. At one of our prior events, more than 1200 messages were generated in our private group.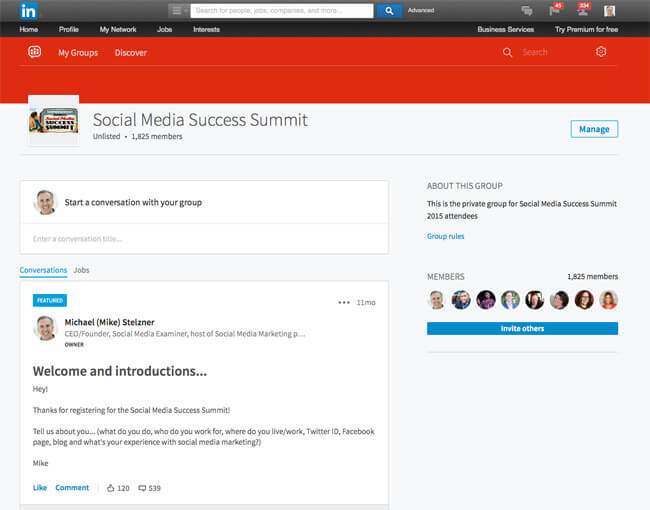 Our summits have active private LinkedIn groups for discussion and networking.
Home | Agenda | Speakers | REGISTER
Networking | Testimonials
Convince Boss | About | FAQ