Oops! That Offer Has Expired.
It looks like you missed the pre-sale offer for Social Media Marketing World 2023.
But don't worry, as a past attendee, you'll be the first to know when we open up the doors again later this year.
In the meantime, feel free to get nostalgic about the great things that happen at #SMMW below.
Here's What Marketers Are Saying: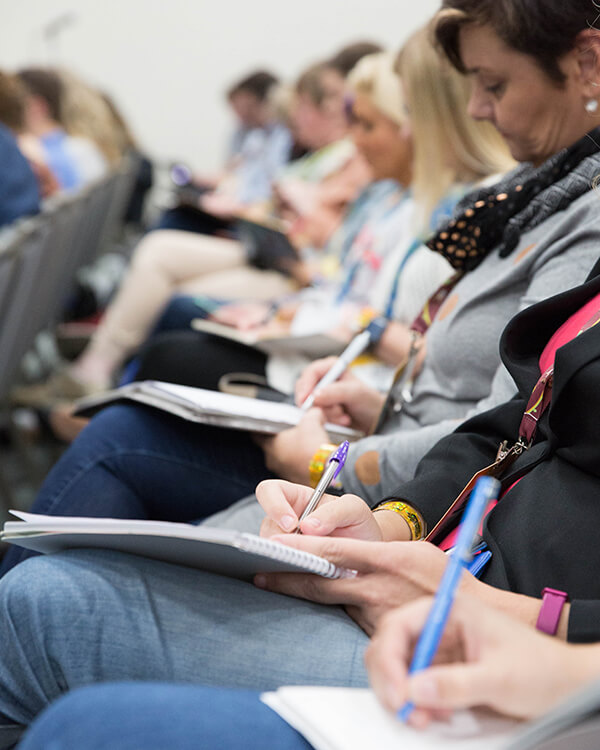 "I came to San Diego hoping to learn valuable strategies and best practices for creating success on social media and left with knowledge I didn't even know I was looking for that will completely transform the way I approach social media strategy," said Elena Griffo.
"I was inspired to experiment and try new things, especially with videos. It's hard NOT to be inspired while spending all this time with experts and other like-minded people in this field," said Derek Hiebert.
"I can say—with huge excitement—that I not only got a plan, but found valuable information, and connections that could only happen here," said Alita Fernandez.
"I loved the content! I absolutely loved the variety and the speaker choices. There was really something for everyone," said Amanda Rosen.
"Before the conference, my creativity had taken a big hit, but going to SMMW and meeting so many people I admired and meeting new people, it picked me back up again and lit my creativity on fire and carried through almost a year later," said Crystal Richard.
"Social Media Marketing World is a hands-on, how-to, one-on-one conversation with experts, kind of conference. You walk away ACTUALLY knowing how to do things better," said Judie Gaines.
Need Even More Reasons to Attend?
✅ Highly valuable, pitch-free content—our trademark at Social Media Examiner. We don't allow our speakers to sell from the stage.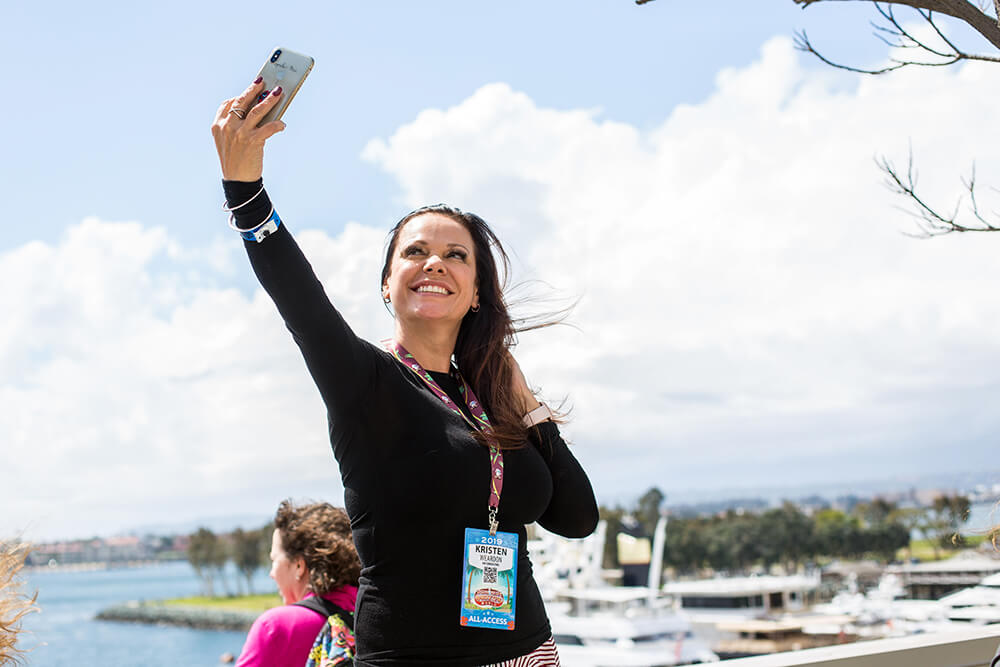 ✅ San Diego waterfront—need we say more? Enjoy sunny San Diego at the bayside San Diego Convention Center.
✅ Your sole destination for social media marketing training—get all the guidance, insights, and roadmaps to 10X all of your social media skills. We have it all!
✅ Full access to the recordings of EVERY session—if you miss a session, no worries! With your All-Access ticket, you can watch playbacks from your computer, tablet, or smartphone at your leisure!
✅ White-glove conference experience—from the moment you arrive, you'll never be left wondering what to do or where to go. Our friendly staff will help you find what you need and make sure you feel welcome. Finally, an event that puts your experience first!
✅ Vacation opportunity—if you've never visited San Diego, this is a great opportunity to find out why it's called America's Finest City. Why not make a vacation out of it? Enjoy amazing beaches, surfing, the world-famous San Diego Zoo, SeaWorld, LEGOLAND, San Diego Safari Park, and tons more…
Experience the Conference Now:
Disclaimer: Your results may vary. Participating in this event doesn't guarantee success with your social media marketing.