Ask Your Questions LIVE via Blab
We'd love to answer all your questions about Social Media Marketing World–LIVE!
If you're on the fence about Social Media Marketing World or have a burning question you can't find the answer to, join us for a live video question and answer session.
It takes place Friday, November 20, 2015 at 2:00 pm Pacific.
We'll use Blab to answer your questions live. It's a bit like Periscope, but you can join the video discussion from your computer or mobile device.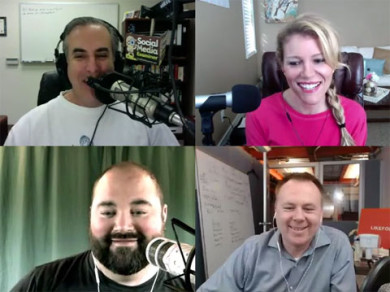 Your hosts Mike Stelzner, Founder/CEO of Social Media Examiner and Phil Mershon, Event Director for Social Media Marketing World will be standing by to answer your questions.
Here's what to do:
Step 1: At 2pm Pacific (5pm Eastern), click this link to join the conversation.
Step 2: Watch and ask your questions. You'll even have the chance to join us live from wherever you are in the world!
Having trouble? You can also log in through the blab site. If you're on an IOS mobile device, you can download the Blab app.