Access Social Media Marketing World Sessions When and Where You Want
Get Your On-Demand Ticket to Social Media Marketing World 2023
Is traveling to San Diego for Social Media Marketing World 2023 just not an option for you?
What if you could catch ALL the conference sessions at your convenience without any travel expenses or the need to replicate yourself? The good news is now you can!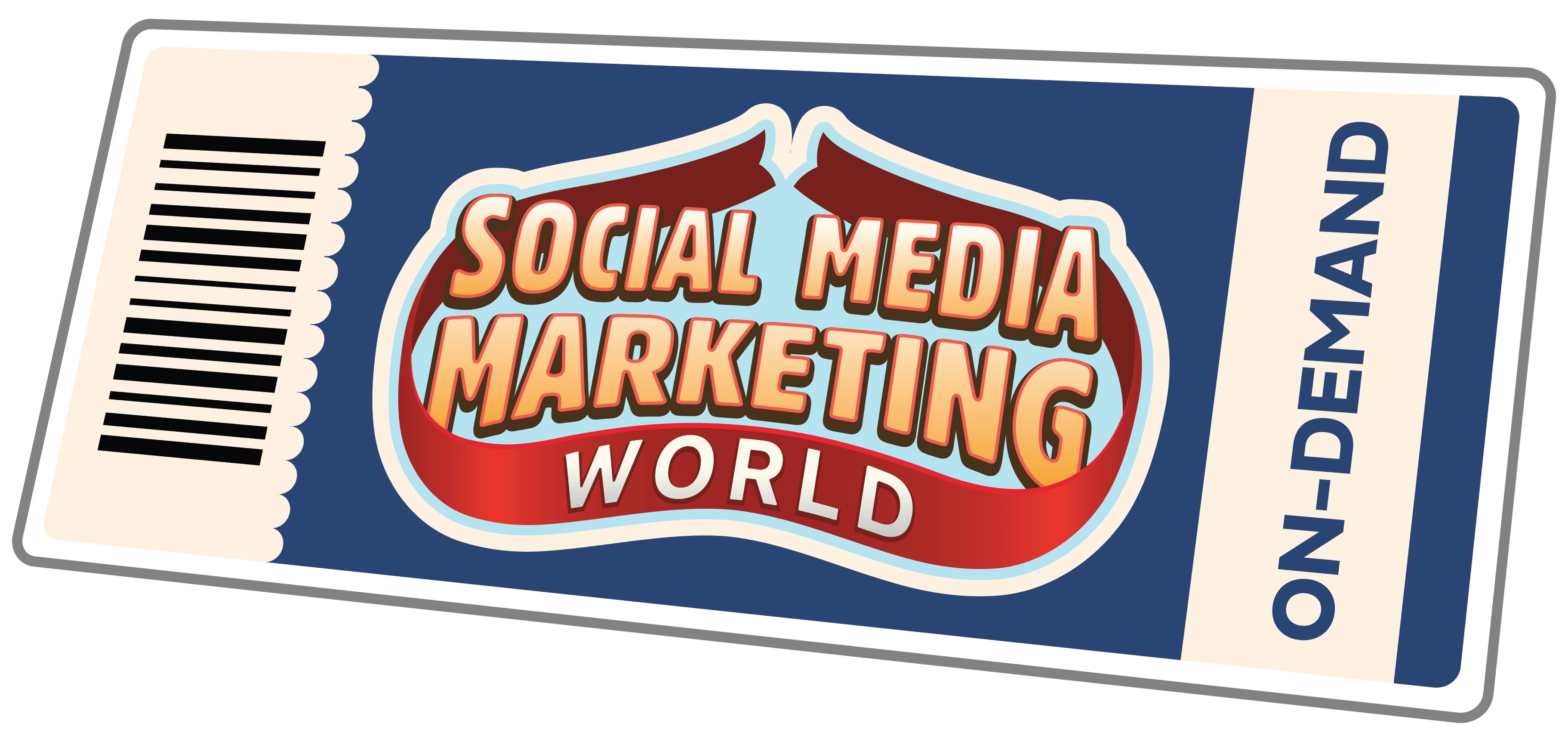 For a fraction of the cost of a regular ticket, you'll get full access to recordings of EVERY session. Yes, every keynote, the hands-on workshops, and each great session—the ones people travel thousands of miles to see—will be at your fingertips.
With your On-Demand Ticket, you'll have access to online recordings of everything. You can watch playbacks from your computer, tablet, or smartphone at your leisure.
"My eyes are sore as I have watched way too many sessions today! All awesome stuff. It's like Netflix… 'just one more,'" said On-Demand ticket attendee Julia Doherty.
Note: All-Access conference ticket holders get this at no added cost!
Why Consider an On-Demand Ticket?
Soak in knowledge from the world's leading social media marketers at your own pace.
Economically experience the best of Social Media Marketing World.
Eliminate the costs of travel, including airfare, hotel, and car rental.
Study key sessions by watching them multiple times if needed.
Access tons of social media marketing sessions that could transform your business.
How the On-Demand Ticket Works
Studies show people who further their professional development are more successful, reach their business goals faster, enjoy their work more, build better relationships, and earn a higher income!
1. Watch the sessions
When you register for an On-Demand Ticket to Social Media Marketing World, a unique ID and password will grant you access to all the session recordings.
You simply log in, select the session you'd like to watch, and click play. You'll see the same sessions that live attendees experienced. You can also download a PDF of each slide deck for further study.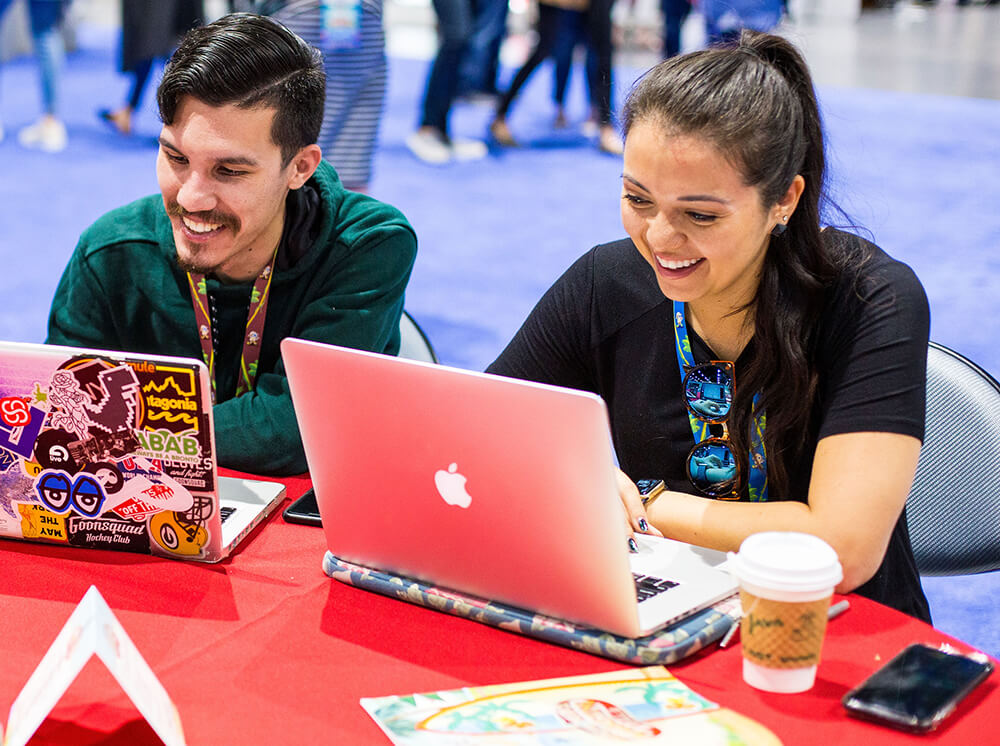 Session recordings will begin posting within 10 days after the conference. You will have playback access for 18 months from your date of ticket purchase.
2. Listen to sessions on the go
We'll also provide downloadable audio MP3 files you can take with you.
This means you can learn while you drive, work out, or are on the go.
3. Designed to fit your busy schedule
The On-Demand Ticket was designed by marketers for marketers. That means we built it to accommodate your busy schedule.
You can pick and choose what to watch, whenever you want to. You have an entire year to soak in all the sessions.
"The On-Demand Ticket alone has taught me more about social media and marketing than my entire college degree. Honestly, this conference is why I have the position I have now." said On-Demand ticket attendee Holly Carlson.
div
Just The Facts
WHO: This On-Demand Ticket is ideal for any marketer, business owner, or influencer who wants to better understand the latest social media tactics or discover tips and know-how to grow their business.
WHAT: The Social Media Marketing World On-Demand Ticket provides full online access to ALL sessions, keynotes, and workshops from the physical conference in San Diego. These are videos you can play over and over. You'll also get PDFs of slides and audio MP3 files. Click here to see the sessions you'll gain access to.
WHERE: At your home, office, or on the road! You watch sessions using your computer, tablet, or smartphone.
WHEN: Session recordings will start to be posted within 10 days after the conclusion of Social Media Marketing World 2023. You'll have access to all the sessions for 18 months from the date of ticket purchase.
WHY: You'll be able to implement effective social media strategies and tactics that will help improve your marketing, grow your following, and build your business. This pass will ensure your business is maximizing the full potential of social media!
HOW: When you purchase your On-Demand Ticket, we'll email you instructions for your exclusive access to the content.
If you were to attend the live Social Media Marketing World 2023 in San Diego and access all the content featuring a lineup of world-class experts the cost would be $1,997. And that doesn't include the added costs of travel and lost work time! Not with the On-Demand Ticket!!
With an On-Demand Ticket to Social Media Marketing World, you have no costs for travel, meals, hotels, cars, or lost time! Why? Because it's an online virtual ticket.
"Within minutes, I knew I had made a great decision. The speakers were some of the most distinguished people in social media sharing their knowledge first-hand. The information in the sessions has paid off tenfold for me and my team," said attendee Noah Stanley.
Get Your On-Demand Ticket Now!
If you learn just one strategy or tactic that will increase your social media marketing success, the investment in your professional development will have paid for itself many times over.

START YOUR JOURNEY TO SOCIAL MARKETING SUCCESS
Is This Content Really Worth It?
Let's see what your peers who experienced Social Media Marketing World had to say: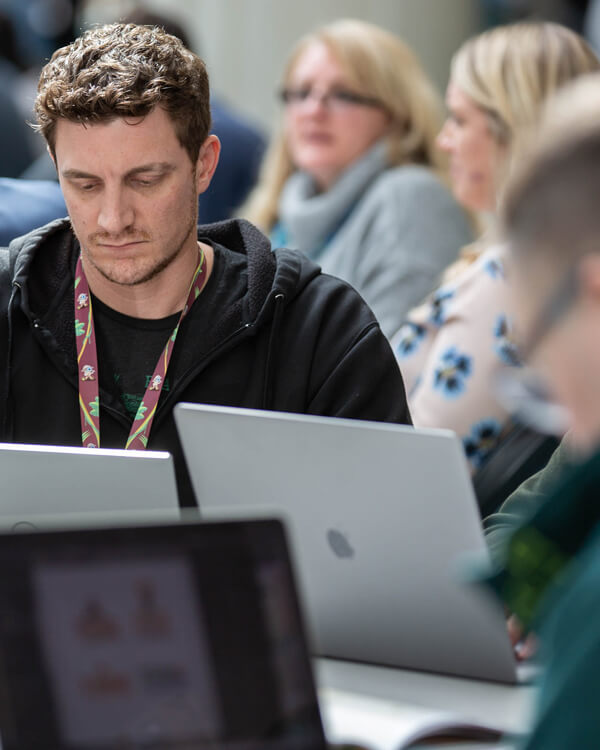 "Thank you SO much for offering the On-Demand ticket option! I feel like I won $1M with a $1 ticket because of the quality of presentations," said Andrea Runnels
"This has become my annual education purchase. I love the variety of sessions and speakers. As a small business owner I don't have a ton of extra time on my hands so getting all this content and learning about the speakers all in one event is amazing!" said Krista Ann Patterson
"I went through most of the On-Demand Ticket content and had huge takeaways," said Tony Christensen
"I love that I was able to take advantage of the content even without being present. I had a scheduling conflict, so I was thrilled to have the virtual option," said Bailey Lefthand
"I can have access to everything for longer. Really take it all in and review the presentations. I can watch at my own time," said Katey McCarney
"Best money ever spent!!!" said Jerry Renson
Common Questions Answered
Are the sessions streamed live?
To keep the costs exceptionally low, we'll be recording the sessions, editing them, and begin posting them within 10 days following the live event. If you're looking for live access, check out the Streaming Ticket or All-Access Ticket.
Where is the event located?
At your home or office. Because this is a virtual ticket, there is no physical venue and no travel expenses.
How long are the sessions?
Most of the sessions are 45 minutes in duration.
Can I purchase just a single session?
You can watch any or all of the sessions. However, an On-Demand ticket is like a Disneyland ticket: you get access to everything.
What if I still have questions?
You can email [email protected]xaminer.com and we will get back to you right away.
What if I already purchased a physical ticket to Social Media Marketing World 2023? Do I get a free On-Demand ticket?
Maybe. If you registered for an All-Access Ticket to Social Media Marketing World, you will receive access to the recordings after the event. However, the Marketer Ticket doesn't include an On-Demand Ticket.
The "First Two Days Sample-It" Guarantee
This On-Demand (virtual) ticket offers the best social media marketing advice from the biggest names in the industry. Experience the first two days after we post the recordings and see if it feels right for you. Just give it a try.
If you believe it's not right for you and you don't want to experience any more sessions or use the materials, just drop us a line at [email protected] within 48 hours, and we'll gladly refund your money and cancel your access. No hassles. No hard feelings.
Our goal is to serve you to the best of our abilities and help you gain measurable results. In fact, just a few weeks after you've watched the sessions, you'll be amazed when you look back at where you started and where you're headed.
div