Access Social Media Marketing World Training When and Where You Want
Get priceless training from top marketing experts on-demand.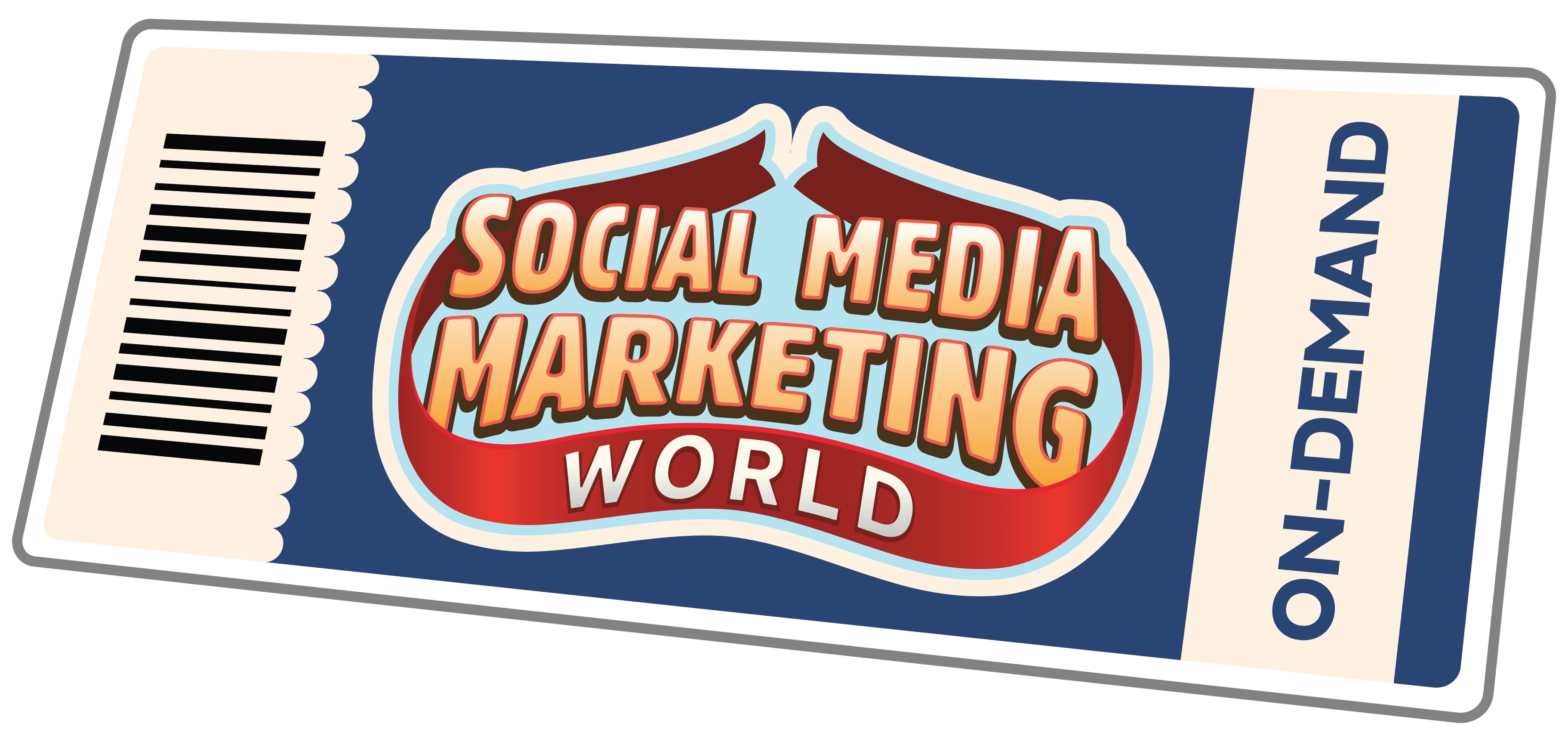 Want to take your social marketing to the next level—without any travel?
Attending Social Media Marketing World 2022 may seem like an impossible dream, but…
What if you could catch ALL the amazing content that our in-person conference has to offer without the expense or stress of traveling?
The On-Demand Ticket gives you recordings of EVERYTHING—keynotes, sessions, and workshops—so you can watch whenever and wherever you want. All for a fraction of the cost of a regular ticket.
"My eyes are sore as I have watched way too many sessions today! All awesome stuff. It's like Netflix… 'just one more,'" said On-Demand ticket attendee Julia Doherty.
Note: All-Access conference ticket holders get this at no added cost!
Prepare for Tomorrow with World-Class Training
People who invest in professional development are more successful, enjoy their job more, and make more money. 
You'll get to experience the same training that live attendees get—without traveling thousands of miles.
Here's how an On-Demand Ticket to Social Media Marketing World helps you succeed:
🔥 Imagine keeping up with important trends and knowing exactly how to successfully implement the latest techniques.
🔥 Imagine getting 10X ROI every time you launch a campaign, create an ad, or start working on a new platform.
🔥 Imagine having all the insight you need to support every marketing decision you make.
🔥 Imagine having complete confidence with every strategy and tactic you present to your boss, colleagues, or clients.
This is why Social Media Marketing World exists: To help marketers like you get all the information you need in one place and gain the confidence to succeed. And now you can "attend"—even if you can't join us in person.
The Best Strategies and None of the Travel
Experience dozens of social marketing training sessions and workshops that could transform your marketing—all from the comfort of your home or office!
1. Watch the sessions
Get recordings of the speaker sessions along with their slide deck presentations for maximum impact. You simply log in, select the session you'd like to watch, and click play. Plus, you can easily rewatch anything, anytime you need a refresher.
When you register for an On-Demand Ticket to Social Media Marketing World, you'll receive an email with a unique ID and password, which will grant you access to all session, keynote, and workshop recordings. (The recordings will be accessible within 10 days after the conference.)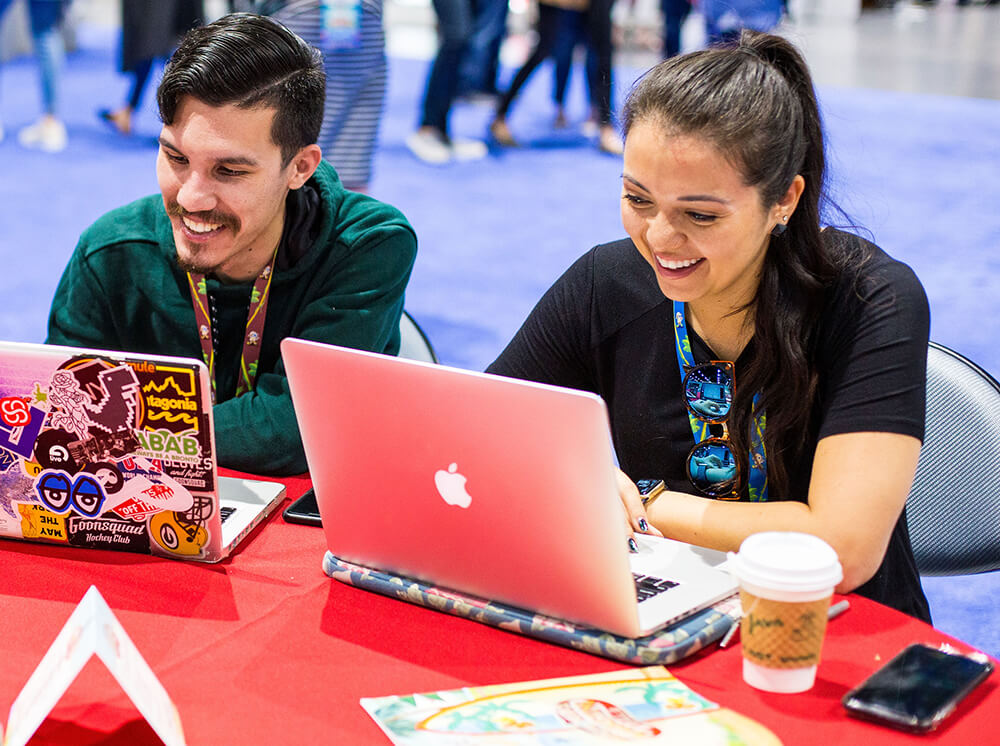 2. Listen to sessions on the go
We'll also provide downloadable audio MP3 files you can take with you. Hit play and learn while driving, working out, or walking the dog.
3. Designed to fit your busy schedule
You can pick and choose what to watch at your leisure (even in your PJs). Binge everything over an intense week or pace yourself over the next 18 months. Your choice!
div
Wondering if it's Right for You?
WHO: This On-Demand Ticket is perfect for any experienced marketer who wants to understand the latest social media trends or discover tips and tactics to improve their results.
WHAT: The Social Media Marketing World On-Demand Ticket provides full online access to ALL sessions, keynotes, and workshops from the physical conference in San Diego. These are videos you can play over and over. Plus, you'll also get PDFs of slides and audio MP3 files so you can learn your way.
WHERE: At your home, office, or on the road! You can watch sessions using your computer, tablet, or smartphone.
WHEN: Session recordings will start to be posted within 10 days after the conclusion of Social Media Marketing World 2022. You'll have access to all the sessions for 18 months from the date of ticket purchase.
WHY: You'll realize the full potential of social media for your business, even if you can't attend in person! Learn to implement proven social media strategies and tactics that will help improve your marketing, grow your following, and build your business.
HOW: When you purchase your On-Demand Ticket, you'll get an email with simple instructions for your exclusive access to the training content.
If you were to attend Social Media Marketing World 2022 in person and access all the content led by world-class experts, the cost would be $1697. And that doesn't include the added costs of travel, hotel, and lost work time! 
🏠 With your On-Demand Ticket, you eliminate all those extra costs. Instead, you get access to the great content from your desk, office, or even your couch!
Get Your On-Demand Ticket Now!
If you learn just one strategy or tactic that will increase your social media marketing success, the investment in your professional development will have paid for itself many times over.
EARLY ENROLLMENT SALE (SAVE $0): Sale ends Friday, March 11, 2022.
🔥 Sale ends Friday! 🔥

START YOUR JOURNEY TO SOCIAL MARKETING SUCCESS
Is This Content Really Worth It?
Still on the fence? Hear what other marketers have to say about the on-demand recordings: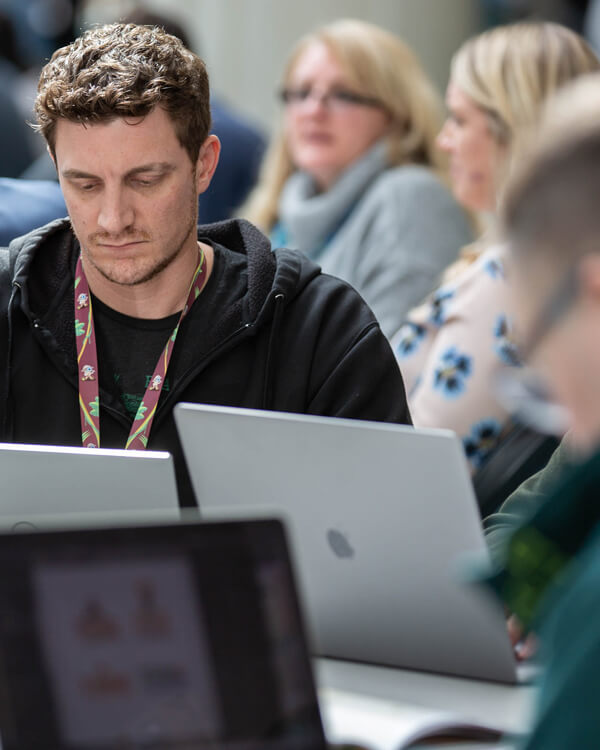 "Thank you SO much for offering the On-Demand ticket option! I feel like I won $1M with a $1 ticket because of the quality of presentations," said Andrea Runnels
"This has become my annual education purchase. I love the variety of sessions and speakers. As a small business owner I don't have a ton of extra time on my hands so getting all this content and learning about the speakers all in one event is amazing!" said Krista Ann Patterson
"I went through most of the On-Demand Ticket content and had huge takeaways," said Tony Christensen
"I love that I was able to take advantage of the content even without being present. I had a scheduling conflict, so I was thrilled to have the virtual option," said Bailey Lefthand
"I can have access to everything for longer, really take it all in and review the presentations. I can watch at my own time," said Katey McCarney
"Best money ever spent!!!" said Jerry Renson
Have Questions About the On-Demand Ticket?
Are the sessions streamed live?
To keep the costs low, we'll record the sessions, edit them, and begin posting them within 10 days following the live event. If you're looking for live access, check out the Streaming Ticket or All-Access Ticket.
Where is the event located?
At your home or office! Because this is an On-Demand Ticket, there is no physical venue and no travel expenses.
How long are the sessions?
Most of the sessions are 45 minutes in duration.
Can I purchase just a single session?
You can watch any or all of the sessions. However, an On-Demand Ticket is like a Disneyland ticket: you get access to everything.
What if I already purchased a physical ticket to Social Media Marketing World 2022? Do I get a free On-Demand ticket?
Maybe. If you registered for an All-Access Ticket to Social Media Marketing World, you will receive access to the recordings after the event. However, the Marketer Ticket doesn't include access to the recordings.
What if I still have questions?
You can email [email protected] and we will get back to you right away.
The "First Two Days Sample-It" Guarantee
This virtual ticket offers the best social media marketing advice from the biggest names in the industry. Experience the first two days after we post the recordings and see if it feels right for you. Just give it a try.
If you believe it's not right for you and you don't want to experience any more sessions or use the materials, just drop us a line at [email protected] within 48 hours, and we'll gladly refund your money and cancel your access. No hassles. No hard feelings.
Our goal is to serve you to the best of our abilities and help you gain measurable results. In fact, just a few weeks after you've watched the sessions, you'll be amazed when you look back at where you started and where you're headed.
div