There's No Magic Potion to Become A Better Marketer…
But, an All-Access ticket to Social Media Marketing World is the next best thing!
It's HARD being a social marketer these days. Full stop.
But what if you could make your job—and life—easier without driving yourself crazy?
There IS a simple solution. Hint: It involves sun, fun, AND learning.
Join us in San Diego, California, for Social Media Marketing World and become a better marketer in just three days!
If that sounds like heaven, keep reading because this is the event for you.
"This was honestly the best conference I've attended in my professional life," said attendee Laura Kaslow.
Experience Life-Changing Expert Training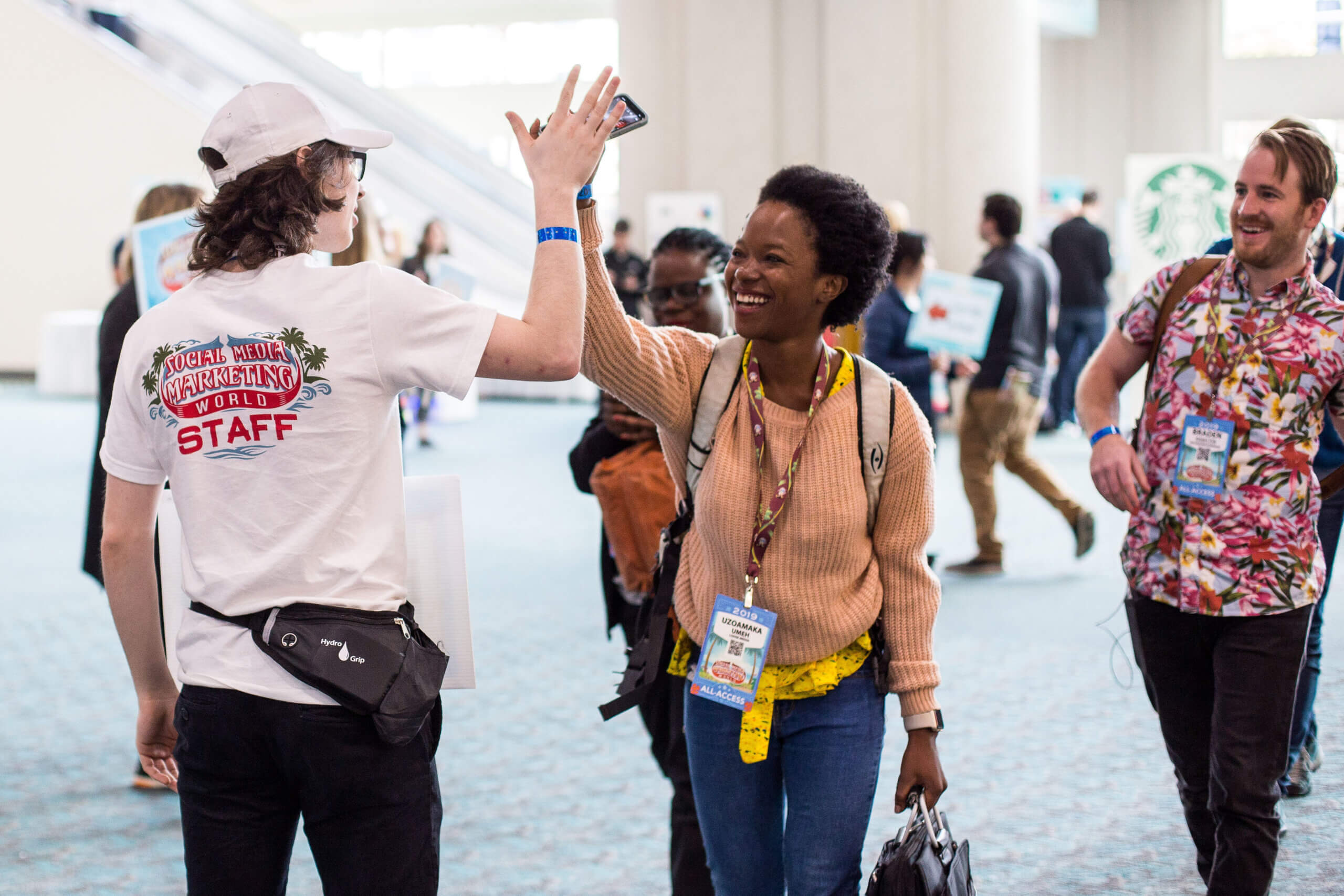 If you're like most marketers, you've tried everything in the book—including going it alone—and it feels like nothing works.
It's exhausting.
What if you could get what you need to turn your sluggish marketing into a well-oiled machine in just three days?
No joke.
Social Media Marketing World brings together the world's top experts to deliver real, business-building ideas. Get the best stuff from the best in the business!
Strategies. Tactics. Insider tips.
You name it, it's here for you.
"The mindset, openness, and amount of time the experts gave to us was head and shoulders above other conferences," Noah Stanley.
Explore training from leading experts across four core social marketing disciplines:
✅ Social Strategy: Find out how to design an effective roadmap to guide your marketing efforts and achieve your goals—no matter how lofty.
✅ Organic Social Marketing: Discover how to use organic content on Instagram, Facebook, LinkedIn, TikTok, and beyond to create more exposure, engagement, and sales.
✅ Content Marketing: Gain an understanding of how to use content, (especially video, which is HOT right now) to grow and nurture a loyal following across your entire business.
✅ Paid Social Marketing: Learn how to capitalize on paid advertising across all major social platforms and at every stage of the customer journey.
No matter what challenge you're facing in your day-to-day marketing, there's something for every marketer at this event.
Join Top Industry Pros—All in One Place!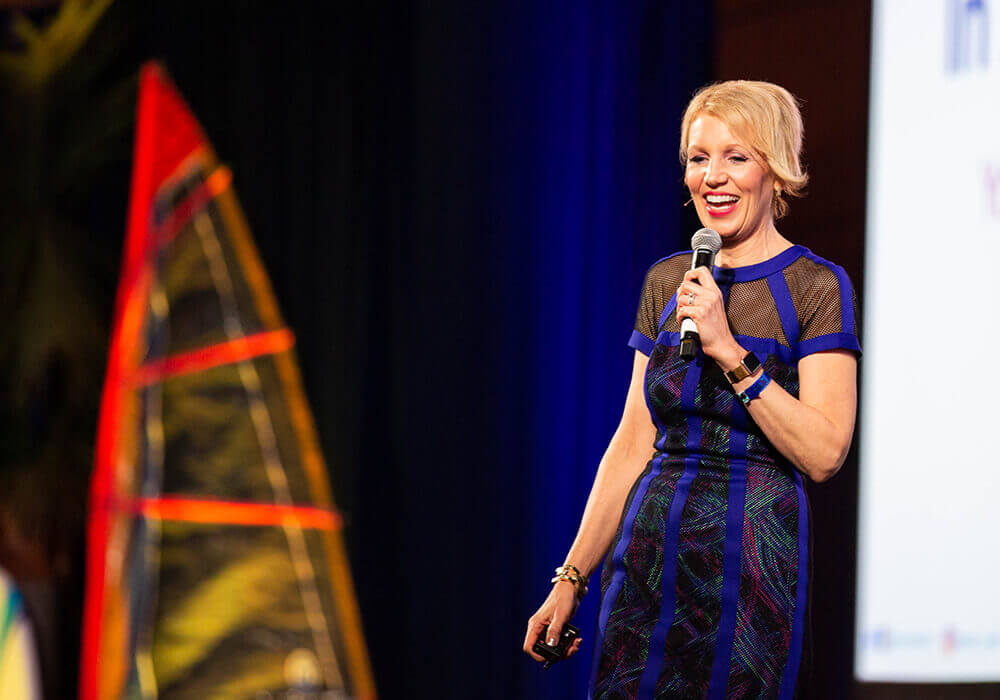 Speaking of experts…
Imagine getting advice—live and in-person—from the best of the best in social strategy, organic social marketing, content marketing, and paid social. Now we're talking!
Here's just a small sampling of the expert trainers who are speaking this year: Mari Smith, Tamsen Webster, Mark Schaefer, Michael Stelzner, Tim Schmoyer, Marcus Sheridan, Molly Pittman, Ann Handley, Sean Cannell, and Joe Pulizzi—just to mention a few.
We hand-pick each presenter based on their experience, relevance, communication ability, and integrity. This means we're always putting someone in front of you that will help you become the best marketer you can be.
It's still early and we're adding new speakers all the time, so keep tabs on our roster here.
"Everyone is approachable, everyone is welcoming. We have people here who have built tremendous brands, six, seven, eight, nine-figure businesses, and you can sit down and you can have a coffee with them," said Roberto Blake.
Ditch the 'We've Always Done it That Way' Mentality
If hearing "that's the way we've always done it," makes you cringe, we get it.
This is your chance to take that phrase and flip the script.
This is THE event where experienced marketers like you turn naysayers into diehard supporters.
Like Joel did…
"My attendance at SMMW was extremely helpful in me crafting a social media strategy that works immediately!" said Joel Nomdarkham
Using what he learned at Social Media Marketing World, Joel's company achieved massive ROI in less than a year:
💥 Improved average article views by 25x
💥 Boosted ad CTR from 0% to 12%+
💥 Increased website traffic by 200x
Picture this… you could be getting 10x ROI, a promotion, and glowing praise from your boss or clients in just a few months with what you learn here.
Say Hello to Training You'll Never Regret
A little burnt out on buying courses or training only to be disappointed?
No worries.
Everything that you learn at Social Media Marketing World is battle-tested AND actionable.
We mean it.
"I have absolutely found what I needed here. It's been a jam-packed three days. Every single session I attended I've been able to take away probably three things, minimum, that I am going to be able to immediately implement," Jules McGuire.
Learn from industry experts who have already been there and done that. So you can skip the trial and error and get right to the stuff that drives results.
This knowledge won't sit on a shelf in your brain collecting dust.
Get only what you need to knock the socks off your stakeholders and competitors: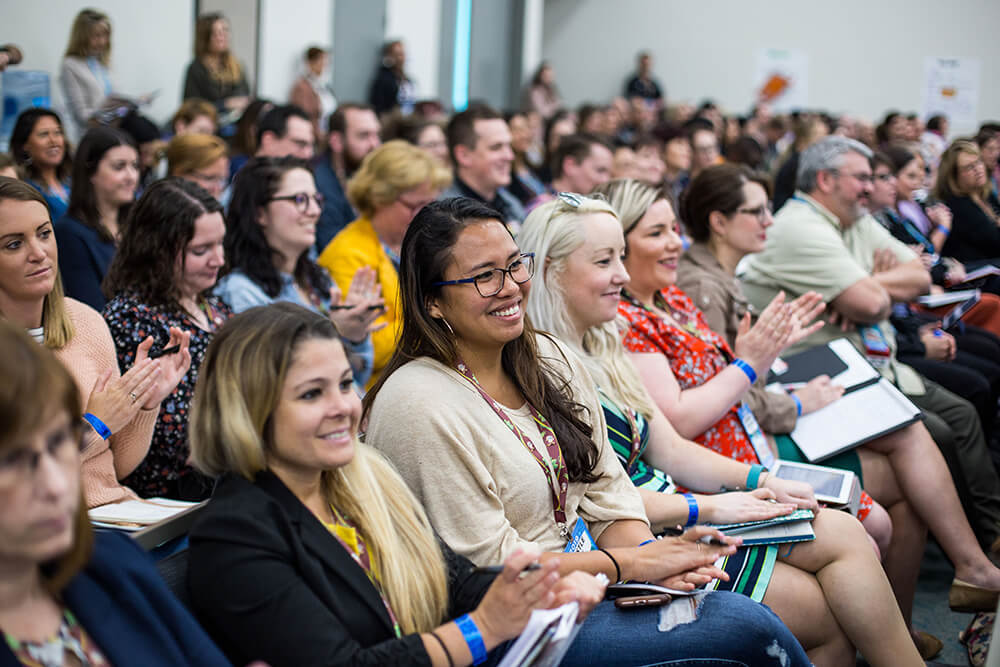 🔥 Imagine staying ahead of the game and your critics.
🔥 Imagine actually being able to work miracles with a limited budget.
🔥 Imagine being so consistent that your boss or clients trust you completely.
🔥 Imagine getting your campaigns right on the first try.
🔥 Imagine having a tribe of marketers to support your every move.
Be proactive. Become the rockstar marketer that your boss or clients can't stop raving about.
Come for the Training and Stay for the Fun
If the idea of being surrounded by thousands of smart marketers who speak your language gives you warm fuzzies, you're in the right place.
Social Media Marketing World is a lot like summer camp for marketers.
"I found my tribe… The people who speak my language and understand my challenges," Shelley Rostlund.
You get three full days of amazing content and an incredible experience.
But, you also walk away with a lifetime of great connections that you can turn into business partners, clients, and friends.
Find the support you need to become a world-class marketer. Plus, you'll have fun and make friends while doing it.
There's nothing better.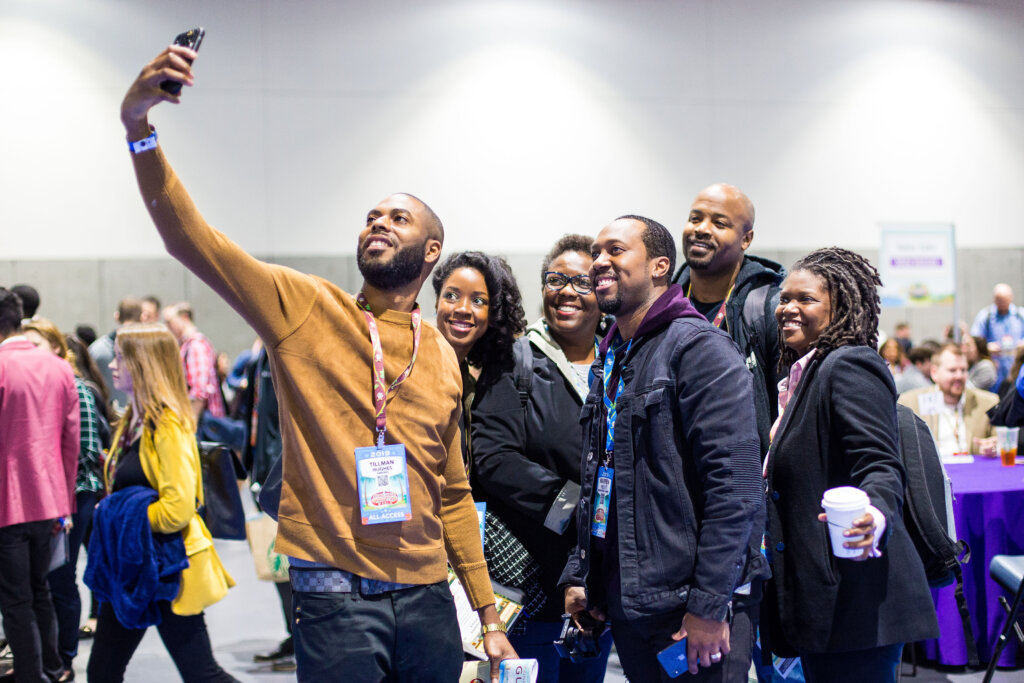 Ready for The Event Every Marketer Deserves?
Join us in sunny San Diego, California, from March 14 to March 16, 2022, for the world's biggest conference for social media marketers.
Avoid the Worst Kind of FOMO
The only thing worse than not attending Social Media Marketing World is not attending and wishing you had. Take it from these attendees—you DON'T want to miss this:
"I came to San Diego hoping to learn valuable strategies and best practices for creating success on social media and left with knowledge I didn't even know I was looking for that will completely transform the way I approach social media strategy," said Elena Griffo.
"I was inspired to experiment and try new things, especially with videos. It's hard NOT to be inspired while spending all this time with experts and other like-minded people in this field," said Derek Hiebert.
"I can say—with huge excitement—that I not only got a plan, but found valuable information, and connections that could only happen here," said Alita Fernandez.
"I loved the content! I absolutely loved the variety and the speaker choices. There was really something for everyone," said Amanda Rosen.
"Before the conference, my creativity had taken a big hit, but going to SMMW and meeting so many people I admired and meeting new people, it picked me back up again and lit my creativity on fire and carried through almost a year later," said Crystal Richard.
"Social Media Marketing World is a hands-on, how-to, one-on-one conversation with experts, kind of conference. You walk away ACTUALLY knowing how to do things better," said Judie Gaines.
div
Disclaimer: Your results may vary. Participating in this event doesn't guarantee success with your social media marketing.