Free Access to the Social Media Marketing World Live Stage
Join us live and discover the latest trends from the world's top marketing pros.
Couldn't make it to Social Media Marketing World 2019? We've got you!
Experience one of our stages—broadcasting live to you—as the top names in social media marketing share the latest marketing tips and trends. Scroll down for times and access details.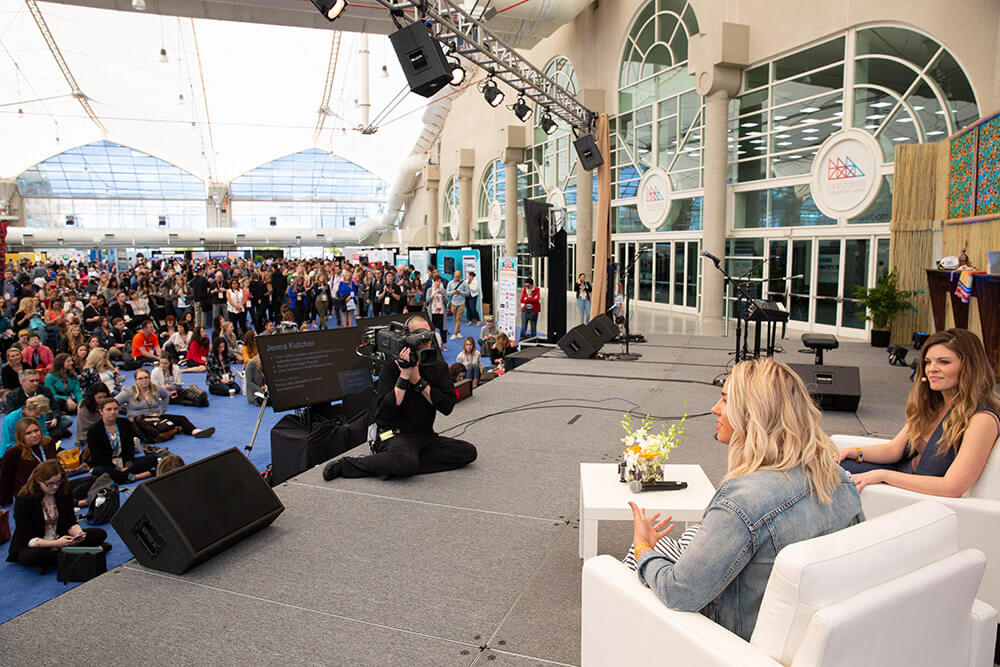 Live Stage Schedule:
We are broadcasting live on Thursday, March 21 and Friday, March 22, 2019. Below you'll find the times, the special guests, and how to access the live content.
em
Thursday, March 21, 2019: 9:15am to 10:30am

(PDT, convert time):

Joel Comm and Sunny Lenarduzzi interview:
Mari Smith (Facebook expert)
Derral Eves (YouTube channel expert)
Sue B. Zimmerman (Instagram expert)
Mark Schaefer (social futurist)
Tom Breeze (YouTube ads expert)
Amanda Bond (Facebook ads expert)
em
Thursday, March 21, 2019:

12pm to 2:30pm

(PDT, convert time):

Joel Comm and Sunny Lenarduzzi interview:
Andrea Vahl (Facebook ads expert)
Brian Fanzo (social strategist)
Molly Pittman (Messenger expert)
Rachel Farnsworth (Facebook video expert)
Daniel Harmon (video marketing expert)
Chris Brogan (blogging expert)
Jasmine Star (Instagram expert)
Nick Nimmin (YouTube expert)
Bryan Kramer (social strategist)
Cate Stillman (community development expert)
Travis Chambers (video marketing expert)
Brian Solis (business futurist)
em
Friday, March 22, 2019:

9:30am to 10:45am

(PDT, convert time):

Joel Comm and Sunny Lenarduzzi interview:
Jay Baer (customer service expert)
Dana Malstaff (Facebook groups expert)
Michael Stelzner (marketing analyst)
Bella Vasta (Facebook groups expert)
Tyler J. McCall (Instagram expert)
Susan Wenograd (Facebook ads expert)
em
Friday, March 22, 2019:

12pm to 2:30pm

(PDT, convert time):

Joel Comm and Sunny Lenarduzzi interview:
Chalene Johnson (Instagram expert)
Tim Schmoyer (YouTube expert)
Molly Mahoney (Facebook groups expert)
Amy Landino (YouTube expert)
Shaun Ayala (Snapchat expert)
Natasha Takahashi (Messenger bots expert)
Amy Porterfield (Facebook expert)
Pat Flynn (blogging expert)
Goldie Chan (LinkedIn video expert)
Rick Mulready (Facebook ads expert)
Ann Handley (blogging expert)
Roberto Blake (YouTube expert)
em