10 Proven Strategies to Make Your Follow Up From Social Media Marketing World More Effective
By Larry Benet
So you just attended Social Media Marketing World. Chances are that you went to a lot of breakout sessions, took lots of notes, and met a ton of great people.
Now what?  I am sure you have heard the phrase, "The Money is in the Follow Up."  It is.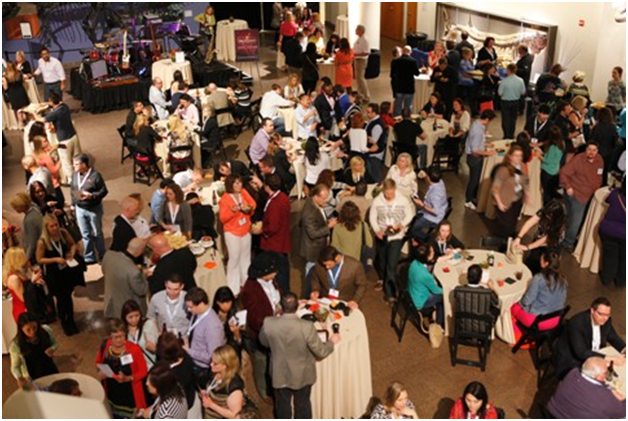 I thought I would share a few best practices with you that can help you get a better return on investment (ROI) from the event you just attended, and from all the events that you attend.
#1: Review your notes, but more importantly, make a list of the top ideas you plan to implement.
Ideas are a dime a dozen but the people who implement them are priceless.  Which ideas can you implement immediately, and what will have to be implemented down the road?  Don't forget to put the projects that will come later into your calendar, so you have a way to keep them in existence.
#2: Less is more.
You met tons of amazing people at the event, but since there is only so much time in a day, you should prioritize your list of new contacts.  Who are the people that you want to follow up with, AND who it makes sense for you to invest some time into building a relationship with?
#3: Once you've identified priority relationships to work on, I have a few suggestions for how you might strengthen and forward those relationships:
Send a nice personalized e-mail referencing some of the things you discussed with that person when you spoke.
Text or follow up with a phone call to let them know how much you appreciated getting to know them.  And, let them know you would like to set up a time to have a further conversation with them.
I am big on sending out thank you cards, "nice to meet you" cards, and other customized communications.  We use a greeting card service where we can create and send highly personalized greeting cards.  So if I just met someone who is an author I might send them a card with their book's cover on the front of their card, or if I grabbed a photo of us together I would send that along, to make it easier for them to remember our conversation.
#4: Enter your contacts into your CRM system.
I happen to use Infusionsoft which is very good for automating your marketing and follow up.  There are other great systems you can use like Salesforce.com, HubSpot, Marketo, Contactually.com and more.
I find the key here is to properly tag your contacts.   For example, I recently met Dave Kerpen, Founder of Likeable Media, who is also the Best Selling Author of the book, "Likeable Social Media."
Here is how I would tag Dave's entry in my CRM:
Location:  New York
Event:  Social Media Marketing World
Speaker
Author
Jewish
Expertise:  social media
At lunch Dave told me he is launching a new company targeting various niche markets, and he shared that two of the causes that he cares about are MS and mental illness.  He also has 2 daughters, Charlotte and Kate, and his wife's name is Carrie, so I will note these as well in case I can add value to him around the things he cares about.
#5: Enter their contact information into your phone.
I would only do this for the people you met that you want to build a relationship with.  Again tagging is pretty important so you can find them easily in your phone.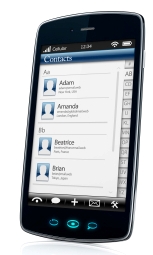 #6: Connect with your important contacts via social media.
Do you want to keep your connection alive with someone you met at the conference?  Are they on Twitter, Google Plus, Facebook, and LinkedIn?  Make sure you connect with them online and engage them in relevant conversations.  Figure out what their preferred method of engagement is — they may post on a variety of social media sites, but do they tend to respond or post much more frequently on one particular site?
#7: ADD VALUE to the people you connected with at the conference.
OK, let's add some value to the people you just met.  Here are a few simple ideas for how you can do this:
If you are really good at taking notes you can forward your notes to people you met at the conference.  If you have a high-level "Cliff's Notes" version, even better.
Can you send them a cool article?
Can you send them info about an upcoming event?
Can you send them a link to a cool app that might be of some value to them?
Can you offer a testimonial to a speaker who really had some great content?
Can you give a great speaker a referral for a great speaking opportunity?
Can you refer potential business to someone you just met?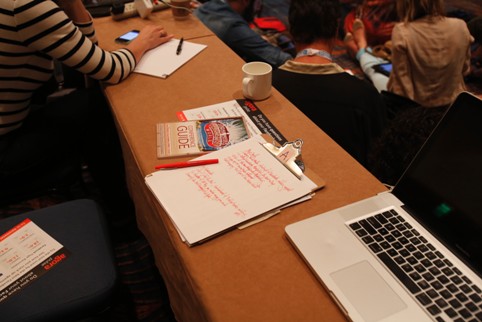 #8: Give them the gift of your network.
Since you met some great people, and found out what is important to them, who can you introduce them to?  Who do you know that they should meet or do business with?  Who do you know that can either be a resource to them or can help them solve one of their "lie awake at night" problems?
#9: The Power of 3.
Ken Kragen, one of the members of my SANG network, is a great friend and mentor.  Ken was the Co-Creator of, "We Are the World," and the Manager for Lionel Richie, Kenny Rogers and The Bee Gees.  He taught me the power of… The Power of 3!  What that means is do your follow up in 3's.  Perhaps you send someone a personal thank you note, and then you e-mail along a connection that would be valuable for your new contact, and then maybe you invite them to a cool event that would be valuable for them to attend.
#10: Give more, listen more, love more, and share more.
If you come from the mindset of giving more, listening more, caring more, and sharing more, I think you will find you are able to build relationships and connections at the speed of light.
Good connecting with you!