Discover the Best Social Media Marketing Strategies From the World's Top Experts
You'll discover the latest tactics and strategies to improve your social marketing in 2024.
Social marketing is changing more and more each day. If this industry has taught us anything, it's that you've got to embrace change to get ahead.
Join thousands of the world's smartest marketers and influencers at the only marketing conference you need to attend—brought to you by Social Media Examiner!
You'll walk away with real business-building ideas that you can put to work for your business or clients right away.
Experience it in beautiful San Diego, California from February 18 to 20, 2024 when you attend the 10th annual Social Media Marketing World!
"This was honestly the best conference I've attended in my professional life," said attendee Laura Kaslow.
Designed for You: The Professional Marketer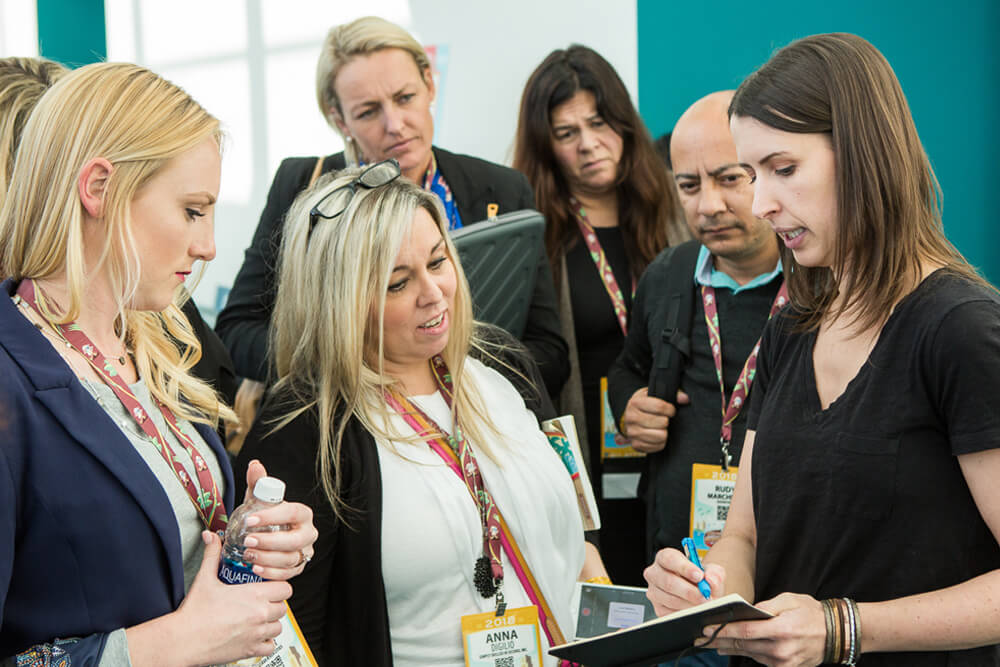 If you're an experienced marketer and want to take your social marketing skills to the next level, you're in the right place.
🛑 We know you're feeling pressure to improve your results. This is the event where you gain more marketing confidence, accelerate your career, and discover how to crush your marketing goals:
🔥 Imagine keeping up with important trends and knowing exactly how to successfully implement the latest techniques.
🔥 Imagine getting more ROI every time you launch a campaign, create an ad, or start working on a new platform.
🔥 Imagine having all the insight you need to support every marketing decision you make.
🔥 Imagine forming relationships with people who become like family—your always-available, go-to group of peers who you can ask any question or present with any new idea.
🔥 Imagine having complete confidence with every strategy and tactic you present to your boss, colleagues, or clients.
This is why we exist: We help marketers like you get all the information you need in one place, personally connect with the top experts in the world, form lifetime relationships that'll help you year-round, and gain the confidence you need to succeed in your job.
"I found my tribe… The people who speak my language and understand my challenges," said Shelley Rostlund.
Take Your Social Marketing to the Next Level
Social Media Marketing World focuses on four primary areas of social marketing: organic social marketing, paid social, social strategy, and content marketing.
✅ Social strategy: Are you looking for a master plan to guide your future marketing? Let our expert trainers show you different ways to achieve your objectives.
✅ Organic social marketing: Covering TikTok, Instagram, Facebook, LinkedIn, and beyond, this track will help you create more exposure, engagement, and sales.
✅ Content marketing: Want to embrace content in all its forms? If you want to understand how to use content to grow and nurture a loyal following, this is the track for you.
✅ Paid social marketing: Want to master paid acquisition from Facebook to YouTube? Let our expert trainers show you precisely how to capitalize on ads across all the major social platforms.
➡️ PLUS, with your All-Access ticket, you gain access to an extra day of marketing workshops focused on broader marketing topics, such as email marketing, analytics, and beyond!
Join Top Industry Pros—All in One Place!
Imagine gaining actionable tips and strategy advice—live and in-person—from the best of the best in social strategy, organic social marketing, content marketing, and paid social.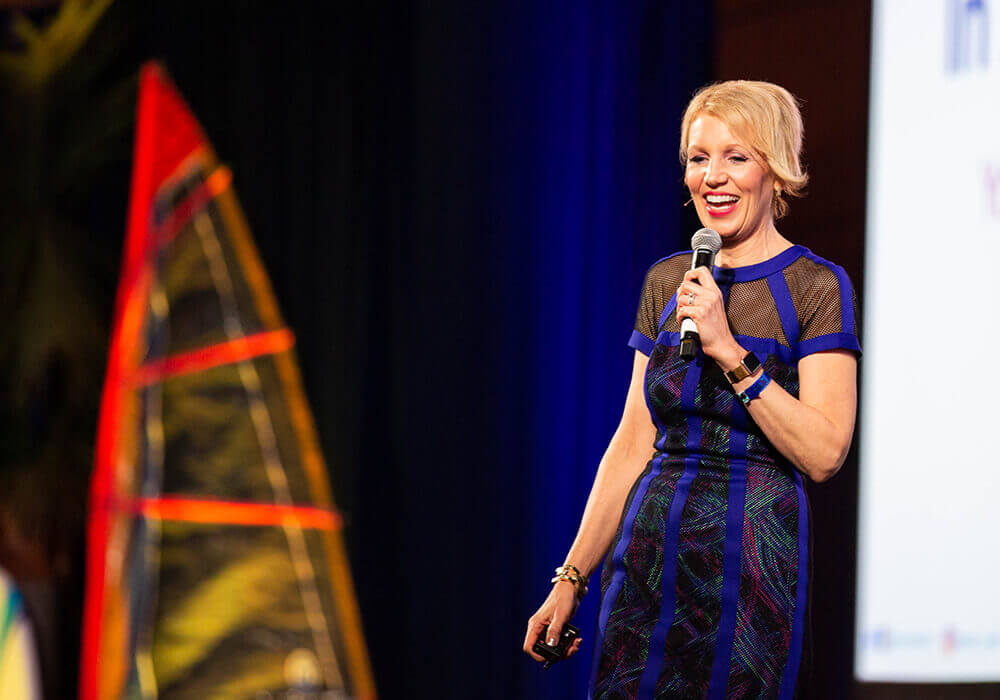 Here's just a small sampling of the expert trainers who spoke at the 2023 event:
✅ Mari Smith, the Queen of Facebook.
✅ Millie Adrian, Instagram marketing pro.
✅ Molly Pittman, a leading digital ads strategist.
✅ Michael Stelzner, the founder of Social Media Examiner.
✅ Sean Cannell, a YouTube master and influencer coach.
✅ Derral Eves, YouTube expert and advisor to Mr. Beast.
And many, many more…
"The mindset, openness, and amount of time the experts gave to us was head and shoulders above other conferences," said Noah Stanley.
Why Social Media Marketing World is Your Best Choice to Become a Better Marketer
#1: Quality Marketing Training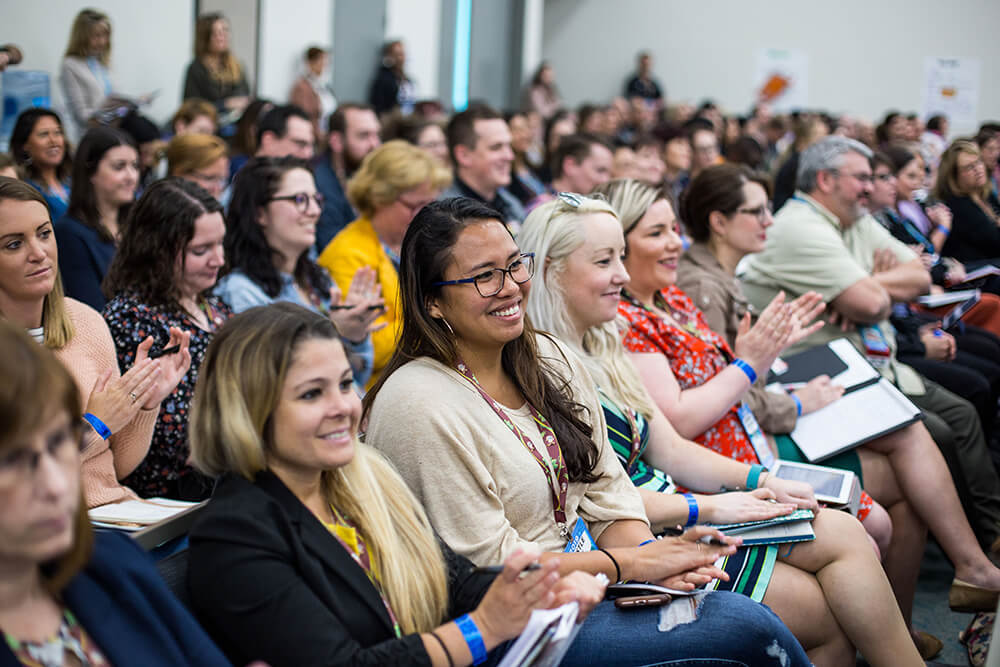 Unlike other events, we carefully recruit every speaker based on their knowledge, integrity, and training experience. They're all excellent trainers who practice what they teach. There are no panels, only real pros providing you with real, actionable insights.
Plus, this is the only large conference with a dedicated focus on organic social, paid social, content marketing, and social strategy. You won't find this depth of training anywhere else.
"The sessions were really insightful, encompassing both the big picture of what needs to be done and also very tangible, tactical, applicable items, that I can take back and apply immediately," said Liz Eischen.
#2: Apply What You Learn Right Away
Everything that you discover at Social Media Marketing World is designed to be actionable, not just theory. You can put what you learn into practice and start seeing results in your business right away, even before you leave the conference.
"I have absolutely found what I needed here. It's been a jam-packed three days. Every single session I attended I've been able to take away probably three things, minimum, that I am going to be able to immediately implement," said Jules McGuire.
#3: Make Lifelong Connections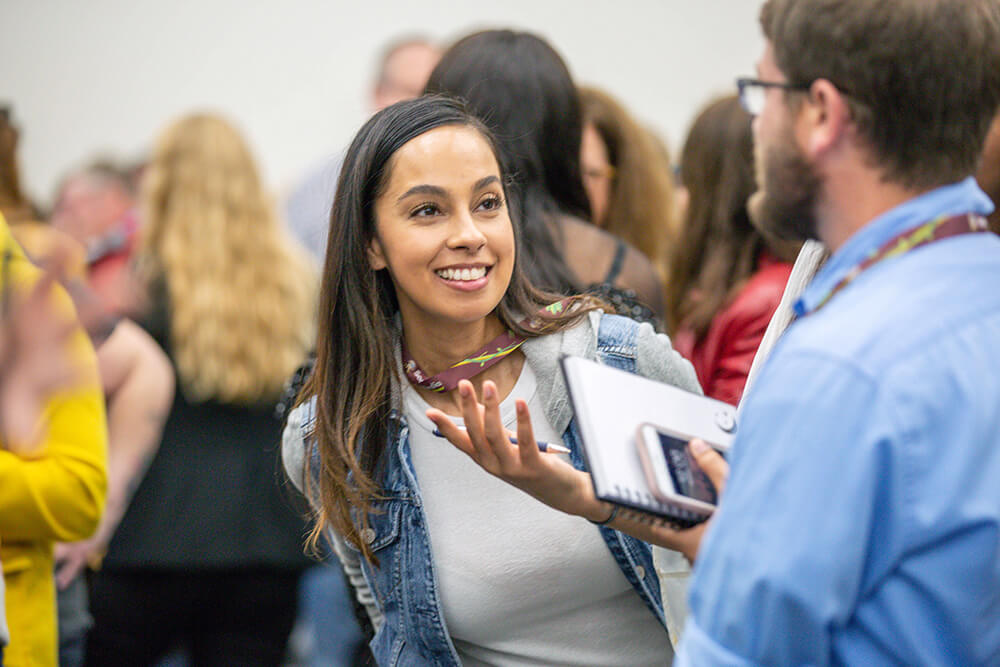 Create important connections with other marketers who speak your language, understand your challenges, and are dedicated to helping each other out.
"The people that you meet here are an impeccable resource. Everyone is here to help you out. No one's selling you anything. It's more about how do we help each other out and engage," said George Suero
Finally, you've found an event you can trust.
The Only Conference You Need to Attend this Year
Ready to get expert training and advice that you can use to further your results and career?
An All-Access ticket to Social Media Marketing World is your best bet for relevant, industry-specific training from experts you trust.
| What you get with your All-Access ticket: | Social Media Marketing World | Other Marketing Conferences |
| --- | --- | --- |
| Industry-specific social media marketing tactics and strategy training. | | |
| Up-to-date expert industry trends and predictions. | | |
| Leading experts in social media marketing. | | |
| 100% pitch-free presentations from the world's top experts. | | |
| In-person access to all keynotes, sessions, and workshops. | | |
| Live streaming access from any device. | | |
| Video recordings of all available content included. | | |
| Downloadable presentation slide decks included for each training. | | |
| Downloadable MP3 files included for each training to listen on the go. | | |
| Confidence that you've got the latest and greatest techniques to 10x your results. | | |
* Most conferences offer recordings and live streaming for an additional fee.
At Social Media Marketing World, we really mean all access. No hidden fees here. 
Here's What Marketers Are Saying: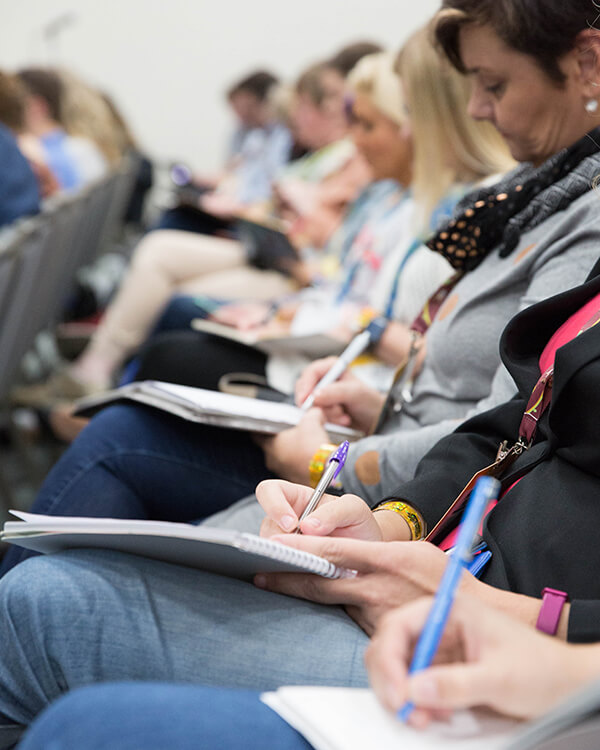 "I came to San Diego hoping to learn valuable strategies and best practices for creating success on social media and left with knowledge I didn't even know I was looking for that will completely transform the way I approach social media strategy," said Elena Griffo.
"I was inspired to experiment and try new things, especially with videos. It's hard NOT to be inspired while spending all this time with experts and other like-minded people in this field," said Derek Hiebert.
"I can say—with huge excitement—that I not only got a plan, but found valuable information, and connections that could only happen here," said Alita Fernandez.
"I loved the content! I absolutely loved the variety and the speaker choices. There was really something for everyone," said Amanda Rosen.
"Before the conference, my creativity had taken a big hit, but going to SMMW and meeting so many people I admired and meeting new people, it picked me back up again and lit my creativity on fire and carried through almost a year later," said Crystal Richard.
"Social Media Marketing World is a hands-on, how-to, one-on-one conversation with experts, kind of conference. You walk away ACTUALLY knowing how to do things better," said Judie Gaines.
Need Even More Reasons to Attend?
✅ Highly valuable, pitch-free content—our trademark at Social Media Examiner. We don't allow our speakers to sell from the stage.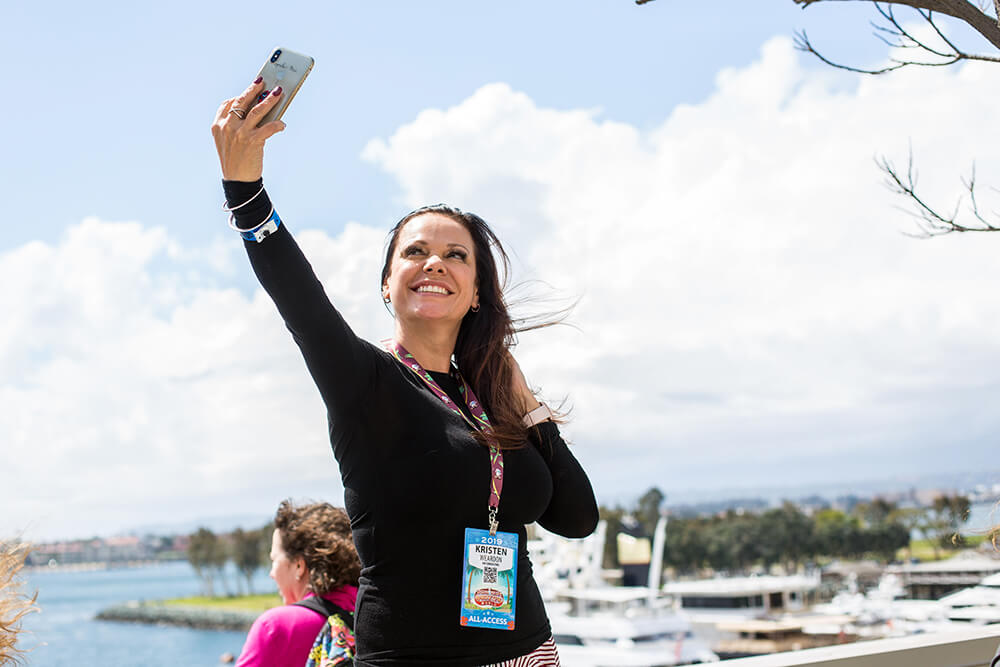 ✅ San Diego waterfront in March—need we say more? Enjoy sunny San Diego at the bayside San Diego Convention Center.
✅ Your sole destination for social media marketing training—get all the guidance, insights, and roadmaps to 10X all of your social media skills. We have it all!
✅ Full access to the recordings of EVERY session—if you miss a session, no worries! With your All-Access ticket, you can watch playbacks from your computer, tablet, or smartphone at your leisure!
✅ White-glove conference experience—from the moment you arrive, you'll never be left wondering what to do or where to go. Our friendly staff will help you find what you need and make sure you feel welcome. Finally, an event that puts your experience first!
✅ Vacation opportunity—if you've never visited San Diego, this is a great opportunity to find out why it's called America's Finest City. Why not make a vacation out of it? Enjoy amazing beaches, surfing, the world-famous San Diego Zoo, SeaWorld, LEGOLAND, San Diego Safari Park, and tons more…
Experience the Conference Now:
div
Disclaimer: Your results may vary. Participating in this event doesn't guarantee success with your social media marketing.