9 Things to Do Before, During and After Social Media Marketing World
By Larry Benet
I wanted to share a few tips with you that will allow you to have more success networking and connecting at the Social Media Marketing World event hosted by Mike Stelzner and his amazing team.  These strategies will also help you at future networking events and conferences.
Here are nine things you can do before, during, and after the conference that will allow to create more powerful connections with the people you meet, and get a higher ROI on your time and money from attending.
What to do Before the Event
#1. Research
Nothing will be more important than doing your homework. Who do you want to meet with? What will you say to them when you meet that will get their attention and cause you to stand out?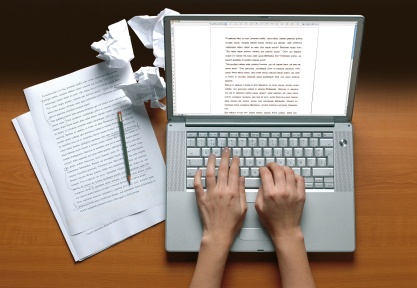 Here are some of the tools that can help you do with that research. A good place to start is always Google or Bing.
Other great resources to tap into include:
Make sure you read up on someone's previous blog posts and read their bio; perhaps you have something in common with them. If you know someone they know, grew up in the same town, went to college at the same place, share the same passion, or support the same charity, you will likely connect more quickly.
Here's how I did it: When I was reading articles about him, I uncovered something that pointed to one of his priorities at the time, and when I met him I invited him and executives from his team to an event at which they would find value.
#2. Reach out in Advance
I find by just reaching out in advance to people you want to meet it gives you a leg up.  As part of my SANG business I run mastermind groups for top thought leaders, so one of the things I did for Social Media Marketing World was reached out in advance to Mari Smith, Sally Hogshead, Jay Baer, Guy Kawasaki and Chris Brogan and others about a lunch I'm going to host where we can all share best practices with each other.
Who at the event do you want to connect with?  Who at the event do you already know that could benefit from other people that you know? Can you connect them over breakfast, lunch or dinner, or at one of the parties Social Media Examiner is hosting?
#3. Knowing What to Say When Someone Asks You "What You Do"
This could be the biggest opportunity most people miss. It is amazing that this happens, because we all know most people, at some point in a conversation, will ask what you do. You have 10-15 seconds to grab someone's attention, and if you do a good job perhaps another two minutes to whet their appetite about your product and services.
For example here is mine: Have you ever met someone who is mega connected in their industry and very influential at what they do, and as a result they are able to get more business in less time, and get more referrals then their peers? Well I teach entrepreneurs, authors, speakers, and sales professionals to become highly influential, and the "go-to people" in their industry.
A good rule of thumb to know if what you said resonates with the person is if they ask you, "How do you do that"?
What to Do During the Event
#1. Have a Giver's Mindset. If you want to easily differentiate yourself from most everyone else at the event, show up with a giver's mindset. Most people tends to have a taker mindset (looking for what can they get from other people when they first meet them). If you, on the other hand, focus on being a giver and seeing how you can serve other people, you will find it much easier to connect with others. Due to the rule of reciprocity, someone will eventually help you—but don't worry about that.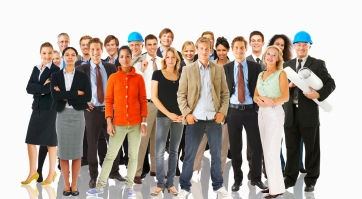 #2. Knowing the Right Questions To Ask. Here are some questions I have found to work most effectively when connecting with people at an event.
What do you do for fun when you aren't doing ______?
How did you get started in the business?
What brings you to the conference?
Who are you looking to meet while you are here at the event?
If and when you have rapport, a great question to ask is this: What is the most important project you are currently working on in case I or my network can help you in some way?
I can't tell you how many doors this last question has opened up! With good follow up and leveraging one's network, you can add instant value to many people you meet.
#3. Don't have a BIG ASK before you have earned the Right. The biggest mistake I see people do is ask someone they don't even know for something big, something time consuming, something that they shouldn't ask for unless they have substantial value in the relationship piggy bank.
You would be surprised how many people ask Guy Kawasaki, Chris Brogan or Mari Smith for a BIG ASK when they just get off the stage or meet them for the first time.
For example here are some of the things they shared with me, Can you write the forward for my book, can you read my manuscript, can I get a testimonial from you, can you review my business plan, can you review our latest social media tool for free etc…
Add value to them first, and get to know them, it is a lot easier to get a response that way.
#4. Be the Connector. Ask yourself how you can add value to people you meet at the event. Can you connect them to someone in your network that can help them?   Can you share how you use a cool social media app that is helpful to you? Can you send a speaker some social media love?   Can you make someone feel like a million bucks in the few minutes you spend with them at the conference by being PRESENT, and complimenting them about something about them that you are impressed with?
What to Do After the Event
#1. Prioritize Your Follow Up. One thing you should do when you first meet people is to make notes of important information that someone may have shared with you on the back of their card. Do it quickly, as it's easy to quickly forget what others have shared.
I like to write down personal things they may have shared about their family or what they like to do in their spare time. I also like to record where I met them and what was discussed. If there is a way I can add value, I note that on the card, as well as any next steps we may have discussed.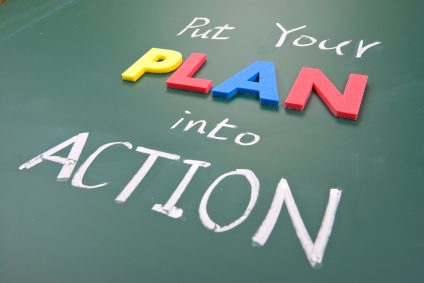 It also makes sense to prioritize the contacts you met in an A/B/C fashion:
A – Must follow up. There was a good connection and there is a strong possibility of doing business in the near future.
B – Great people to stay in touch with. While there may not be a possibility of doing business in the short term, there could be strong possibilities in the future.
C – Keep in contact. This could be someone who you may just want to put into your online newsletter and stay in touch with in case something develops down the road.
#2. Follow Up Fast and Add Value. If at all possible, follow up within 24 to 48 hours while the event is still fresh on someone's mind. The key ingredient for turning a contact into a connection is to add value to your new-found friend. Can you make a referral for them? Can you share a book or an article that can help them? If they were a speaker at the event, perhaps you give them a testimonial they can use on their website. Can you invite them to an upcoming event that can help them generate more business or help their favorite charity?
The faster you can add value to someone else, the faster you can build TRUST, the easier it will be for you to turn your new found contacts into long-lasting, profitable connections.
I hope these ideas are valuable to you.
Come say hello at the event, or hit me up on Twitter so we can connect, I look forward to meeting you.
Good connecting to you.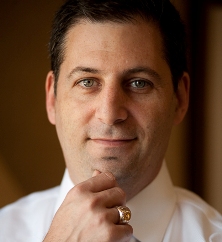 Larry Benet is known as The Connector. He is CEO and Co-Founder of the Speaker and Authors Networking Group (SANG) a networking and best practice group for some of the top business thought leaders in the world. He is known for helping entrepreneurs, speakers, authors, and sales professionals to effortlessly turn contacts into connections.
He has shared the stage with Tony Robbins, Jay Leno, Paul Abdul, Keith Ferrazzi, Guy Kawasaki, Mari Smith Peter Guber, Jack Canfield and Mark Victor Hansen (from Chicken Soup for the Soul fame).  He is passionate about helping find better solutions to help the homeless and our military vets get back into the workforce.
To get more connection tips please visit http://www.larrybenet.com.  To learn more about SANG and to get access to the best SANG talks of all time visit www.sangevents.com.