6 Ways to Make Social Media Marketing World Your Best Networking Event Ever
By Mike Ambassador Bruny
Did you have a hard time justifying the travel expense for Social Media Marketing World to your boss (or yourself)? If so, I have some tips that will help you take full advantage of this gathering of the world's best social media marketers.
As you count down the weeks and days to Social Media Marketing, here are some ways to get ready.
Bonus: Become a Slack-er
One great opportunity at this year's conference is the use of Slack (What is Slack?) to create group conversations before the conference starts.
You let us know the kind of people you want to connect with (e.g. people from Australia or people in Real Estate) and once we find five people with the same interest we will create a Slack channel for you on our SMMW18 Group site.
That means you can have focused conversations with the kind of people you most want to connect with at SMMW. Just request the kind of people you want to connect with in the Facebook or Linkedin group and we'll take it from there.
#1: Look for Hidden Networking Opportunities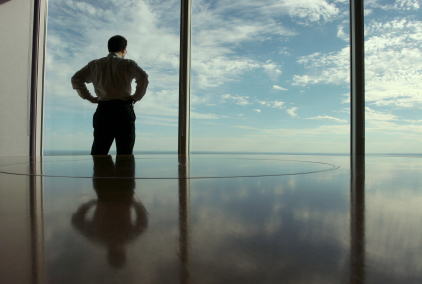 Every conference is unique and provides their own hidden opportunities to make great connections. Here are a few you can leverage at SMMW:
Meet ups: For those of you who are looking to break bread with each other at different points during the conference. You may be traveling solo or just want to break away from those you traveled with. We won't tell. Click here to sign up
Early Mornings: It's a little less crowded and easier to connect with people.  That means showing up for breakfast and sitting with someone new.  Another option is taking a walk in the morning with others (we have networking walks and runs available on both mornings at 6am.  These will leave from the Marriott main lobby).  You would be amazed how easy it is to connect with others on an easy stroll (Hey, Steve Jobs did it).  Add a marina and you have the perfect stress-free setting for connecting with someone new.
Late Nights: You may be someone who goes to bed pretty early in your everyday life, but if you can (and your time zone adjustment allows for it) you should look to hang-out at least for a little bit.  Ever wonder why it seems like more people are connected like old friends on the second day of a conference?  It's the time spent in a more relaxed setting that allows those bonds to be made–alcoholic beverage optional.
Dinner on Thursday Night: provides a great opportunity for you to round up a small group of people for dinner (We'll have a Downtown Restaurant Guide available) before heading to the Parq Networking Party.
Networking Parties: Some people love parties and crowds, but others prefer small gatherings. I suggest you don't skip these parties as they will provide the ideal setting for finding some of the people you came to meet. If you're not naturally comfortable, come with a game plan. I suggest a set of questions and an idea of who you're looking to meet.
The Party Isn't Over: Find out who else is going to still be in town after the conference is over.  You may want to combine forces and explore San Diego. Watch the LinkedIn group for activities being organized by your peers.
Arriving Early? At last year's conference there were at least 200 people who got in town a day or more early. Post on the Facebook event page or in the LinkedIn group to let folks know you're in town. You can also plan to hook up with the Social Media Examiner staff in one of the hotel bars on Saturday night between 8-10pm PST. We'll tweet where we are.
#2: Focus on Building Relationships, Not Buying and Selling
Some people come to conferences to sell a product or service and others are looking to buy. But most of us are looking to build relationships now that will help us later. Treat this conference like you should treat your social media networks: make lasting connections and add value to each person you meet.  Remember the goal of the conference is not to close business; it's to gain the privilege to follow-up after the conference.
#3: Let Me In (Be a Clique-buster)
It's great to reconnect with people you haven't seen in awhile but don't forget about letting others into the mix.  Take the role of an ambassador in your small group of friends.  Invite others in who are standing close by.  Practice what I call the Ambassador Pivot– plant one foot so it serves as a pivot foot and open up the other one so you make space for others who are nearby (I'll show you how to do it when I see you).
#4: Let Me Go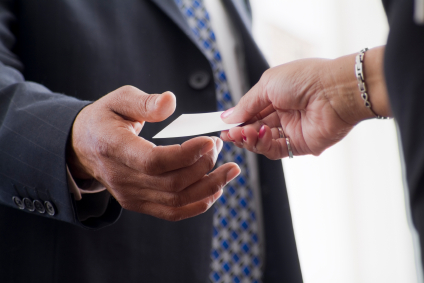 You did your homework, you reached out to people beforehand and now you finally find yourself in a position where you are talking to the person you've been wanting to meet.  Let them know you've been looking to connect with them, enjoy the conversation but don't hold them captive for the rest of the conference.  Instead, when the arc of the conversation feels like it's over, graciously say, "I'm going to mingle a little bit, but I'd love to stay in touch, may I have your card."
#5: Help Me to Find People Like Me
There is no such thing as small talk at SMMW.  We are all looking for where our lives and work intersect.  Pay attention and be sure to ask each other, "Who are you looking to meet?"  With that information you can start to connect people who would benefit from knowing each other and gain a reputation as a connector.
#6: Give People Space (and Grab Some When You Need It)
One thing to remember is that we are all very different and unique people.  Some of us are extroverts, some are introverts, some are shy and some are a combination of all three depending on the time of day.  Be patient with each other and with yourself.  We all have one thing in common that we can hold on to: We are social media professionals.  Some may be further along on the journey, but they all started the same place; the beginning.
You can't go to every single session if you tried, but you can exchange notes with a buddy during one of the breaks and/or you can get the virtual pass so you can put your mind at ease a bit.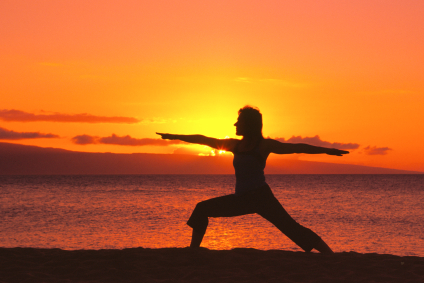 Only you can make this the networking event you expected, so go make it happen!
Do you have a specific networking question you'd like me to answer?
I'm only a tweet away (@AmbassadorBruny)
Your Networking Ambassador,
Mike Ambassador Bruny
P.S. I look forward to meeting you in February. I will also be joined by two other Networking Ambassadors:

Jillian Vorce: Jillian is a consummate networker who helps business professionals harness the power of relationship networking. By focusing on building genuine and strategic relationships over the past decade, she has built a vast and diverse global network of friends and business associates. Seeing the world through the "lens of connectivity and relationships," she is a sought-after keynote speaker and consults with organizations and individuals who want to strengthen their relationships with key stakeholders to increase their effectiveness.