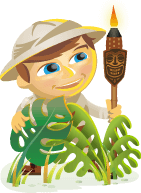 Do you want to drive more traffic to your site with Pinterest?
Are you looking for ways to improve your Pinterest exposure?
To explore how Pinterest can help your business I interview Pinterest expert, Vincent Ng.
More About This Show
The Social Media Marketing podcast is an on-demand talk radio show from Social Media Examiner. It's designed to help busy marketers and business owners discover what works with social media marketing.
In this episode I interview Vincent Ng, host of the Pictures to Profits podcast and author of Pinterest Marketing: How to Search Optimize Your Pins and Boards for Pinterest. He's a Pinterest expert and blogs at MCNG Marketing.
Vincent shares how to use Pinterest to drive more traffic to your website.
You'll discover reasons why you should use Pinterest in your social media marketing, tips on images and plugins that can boost traffic to your site and provide social proof for your company and what you need to know about Pinterest's smart feed and promoted pins.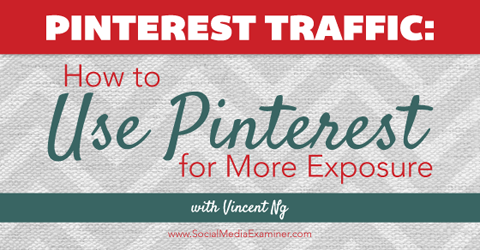 Share your feedback, read the show notes and get the links mentioned in this episode below.
Listen Now
Where to subscribe: Apple Podcasts | Google Podcasts | Spotify | YouTube Music | YouTube | Amazon Music | RSS
Here are some of the things you'll discover in this show:
Pinterest Traffic
How Vincent got started with Pinterest
While Vincent has successfully used Twitter and Facebook for his social media clients, he found neither site could drive much traffic to his blog.
Curious about Pinterest's rapid early growth, he explored the site and discovered a fair amount of traffic going to his blog from it. That is when he decided it was the site he needed to be on.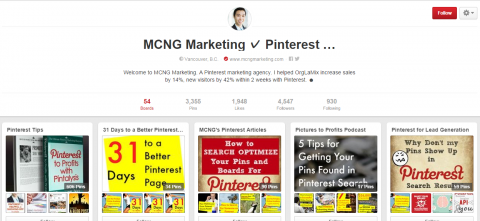 Vincent has been on Pinterest since its beta stage four years ago and has witnessed how much the platform has changed and evolved since the beginning.
Listen to the show to discover the major changes and trends Vincent has witnessed on Pinterest.
Reasons to consider Pinterest for your marketing
People are naturally drawn to attractive, magazine-quality images. Information can be processed very quickly when it's seen as an image or picture. Pinterest makes it possible to leverage beautiful, shareable images to drive more traffic to your site.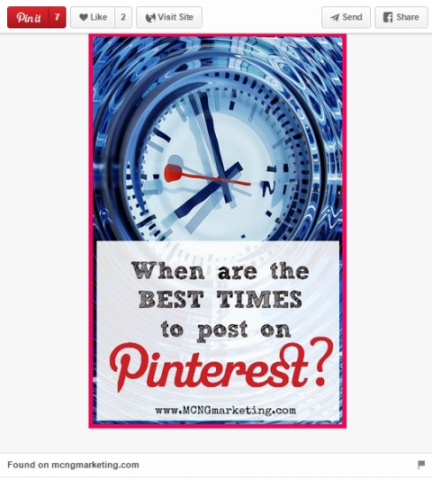 You'll hear Vincent describe how to lay out your images to get the most impact and reach from Pinterest.
Pinterest is also a powerful way for users to discover things they might not have expected to find. It's become a visual search engine for products and can link items together based on how they've been previously pinned or searched.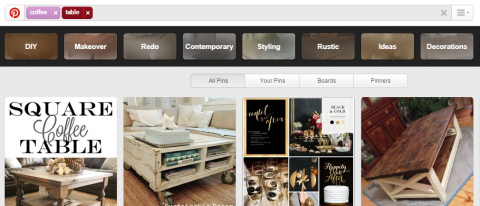 Vincent shares how many people bypass Google and go directly to Pinterest to search for products and lifestyle topics because the content is curated by actual users and the results tend to be high quality.
Listen to the show to find out how Pinterest's visual recognition engine links related products to be searched and discovered.
The biggest mistakes people make on Pinterest
The biggest mistake businesses make on Pinterest is neglecting to redirect the source of a pin back to their site. The source is the URL where you want users to be directed when they click on your pin.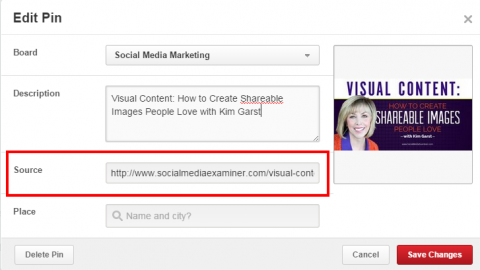 You could potentially get hundreds of pins and repins on your image, but you lose the opportunity to grow your blog with Pinterest if you don't link directly to your site as the source of the pin.
Listen to the show to learn how to edit your image to redirect where you would like your pins to point users.
The Pinterest smart feed and what marketers need to know about it
The Pinterest smart feed is a new algorithm based on the quality of the pin, the quality of the pin's source (blog or website) and relevance of pins. Each factor is measured based on the number of users who link to the specific pin or the source.
High-quality images and the most popular sources are given preferential treatment on Pinterest's feed. It also boosts pins from people you follow and will suggest related pins based on what's pinned on your boards.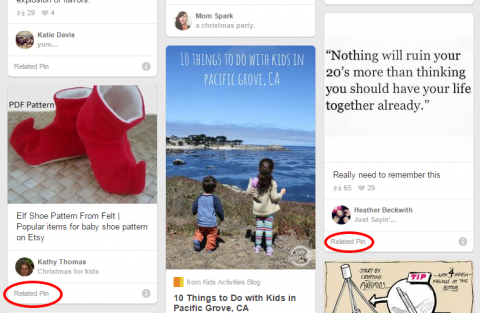 According to Vincent, there are many variables at play with the Pinterest smart feed. The major one is whether a pin links back to a site that generates a lot of pins in general. If so, the site is considered a credible source and any pin from it gets boosted in the feed.
Listen to the show to explore how to experiment with Pinterest's smart feed and related pins to attract followers, manage repins and increase lead generation.
Build a following on Pinterest
There's no quick or easy way to become an influencer or build a following on Pinterest. It takes time and dedication and should be focused on building relationships with people who share your same passions and interests.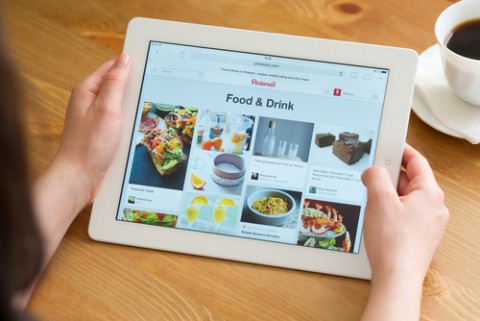 Even if a user with hundreds of thousands or millions of followers pins your content and you see a spike in your traffic, there's no guarantee it'll happen consistently or lead to long-term success.
Vincent explores the high bounce rate that follows spikes in his Pinterest traffic and the reasons why this occurs.
Vincent recommends that marketers should maintain a business account on Pinterest for their company. Business accounts are required to access detailed analytics and data on your account and be able to advertise on Pinterest.
You'll hear Vincent discuss in depth about advertising with Pinterest's promoted pins.
Listen to the show to hear why the parent blogger community model for building followers on Pinterest is a good one to follow.
Tips on how to drive traffic to a website from a pin
It only takes one pin to go viral and drive a lot of traffic to your site. Vincent offers three tips on how to get noticed on Pinterest:
1. Create beautiful, vertical images for both mobile devices and desktops. If you don't optimize your pins for both mobile and desktops, you'll miss some great opportunities to gain visibility for your pins. Mobile usage on Pinterest is very high. Your images must also stand out because they compete with hundreds of other pins every single moment.

2. Pin consistently. Vincent recommends you spend 10 to 15 minutes every day on Pinterest. Users who regularly engage with Pinterest and consistently share great images are rewarded with preferential treatment on the feed.
3. Add a Pin It button to your site. As a publisher, you can encourage more pins from your site if you improve social sharing on your blog. This is especially critical for the mobile version of your site, because you can't hover over an image to pin it to your account on your smartphone like you can on your desktop.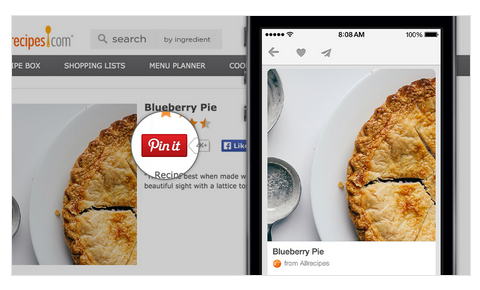 Listen to the show to discover some cool WordPress plugins you can use to make your images more pinnable, boost Pinterest traffic to your site and add social proof for your company.
What marketers need to know about Pinterest promoted pins
Pinterest's advertising platform, called Promoted Pins, is currently only available to U.S. businesses and requires advertisers to go through an application process before it can be accessed.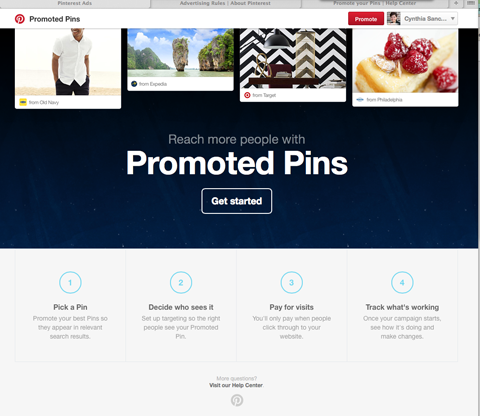 To apply, you must create a pin and submit it to Pinterest for their approval. Once approved, you are given access to Pinterest's advertising interface and are restricted to a number of rules and regulations to follow.
You'll hear Vincent walk through the process of how to build a campaign on Pinterest, including selecting the right images and keywords.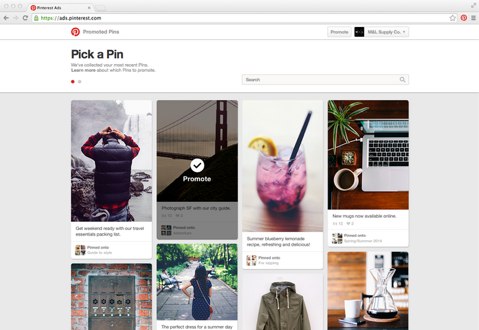 With promoted pins, advertisers are charged a cost per click, but not for repins. So you have the potential to get a lot of additional traffic to your site beyond what you initially pay Pinterest to promote.
Listen to the show to learn how far your advertising dollars can go on Pinterest.
Discovery of the Week
Are you ever in a spot where a brilliant idea pops into your head and you have to struggle to remember it for later? Perhaps you hear something really great when you're driving or walking while listening to a podcast?
Have you heard about sending a text to yourself? You can actually send a text message to yourself on your phone.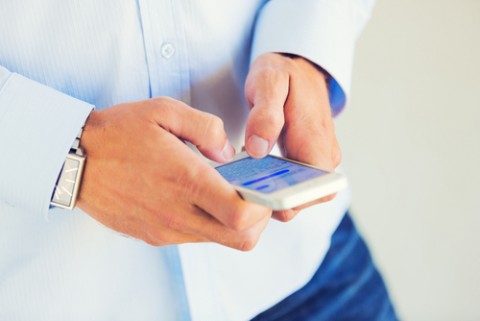 If you happen to use an iPhone, you can use Siri to text a reminder to your mobile, even in the middle of listening to a podcast. You just say to Siri, "Text my mobile (or iPhone). Don't forget to send email on Monday," and Siri will allow you to send the message to yourself.
When it's done sending the message, your iPhone will go back to whatever you were previously doing. Then the next time you stop or once you get to your office, you can see the text and follow up on the idea. It's so simple!
Listen to the show to learn more and let us know how texting yourself works for you.
Other Show Mentions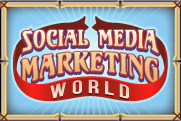 Today's show is sponsored by Social Media Marketing World 2015.
We're less than three months away from Social Media Marketing World 2015 and we're so excited!
It's the world's largest social media marketing conference. By attending, you'll make connections with 100+ of the world's top social media pros (plus 2,500 of your fellow marketers) and you'll discover amazing ideas that'll transform your social media marketing.
Hear testimonials from our 2014 conference speakers.
This is just a sample of industry experts talking about their experience at Social Media Marketing World.
In the show, you'll hear Gini Dietrich from Arment Dietrich, who will be speaking about crisis management in the digital age at Social Media Marketing World 2015. It's a big concern when someone says something negative about you or your company or brand online. Gini will share how to handle it and what you can do if a crisis erupts for your company.
Gini is just one of many speakers presenting as part of our Corporate Social Track. We'll also cover customer service with social; how to work with agencies; employee advocacy; global social media; measuring social; scaling social; and how big brands are using Pinterest, Facebook, Twitter, Instagram and more.
Take your social media marketing to the next level and join us in warm, sunny, beautiful San Diego, California on March 25, 26 and 27, 2015. Hundreds of people have already secured their tickets. Click here to check out all of the speakers and the agenda, watch our video and grab your early bird tickets today.
Listen to the show!


.
Key takeaways mentioned in this episode: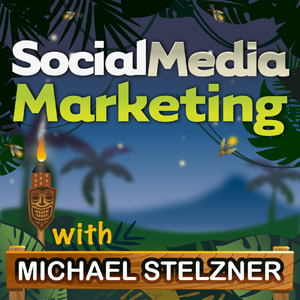 Ways to subscribe to the Social Media Marketing podcast:
What do you think? What are your thoughts on using Pinterest to drive more traffic to your website? Please leave your comments below.