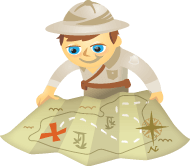 Do you want a new way to engage your Pinterest followers?
Have you used Pinterest Messages?
Pinterest's newest feature lets you communicate directly with your followers via private message.
In this article I'll explore Pinterest Messages and how you can use it to engage your audience.
Why Pinterest Messages?
Pinterest Messages is similar to the messaging and chat options you're used to on other social platforms. You can contact a pinner directly on Pinterest, or unlike other social channels, you can send your message to the pinner's email address.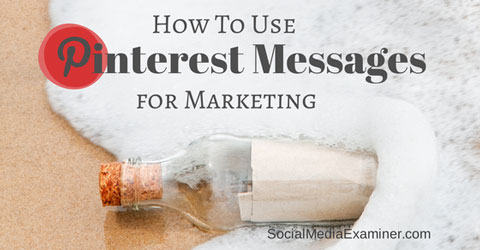 However, you can only contact pinners if they are following at least one of your boards.
Since Pinterest doesn't have the equivalent of a Facebook business page, messaging is the best option for sharing content directly with another user. Before Pinterest introduced their Messages feature, marketers had to engage with users via comments on individual pins.
Considering Pinterest's continued growth and high click-through rate, their new message option may prove to be a more practical tool for social engagement than any other social channel's messaging option.
Pinterest Messages Basics
You can find Pinterest Messages by clicking the notification icon next to your Pinterest profile name (top right corner) and clicking Messages.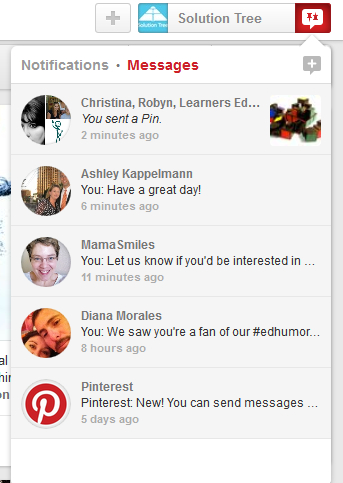 Click the + to start a new message, and then type the name of the pinner you want to contact. If you're not sure whether someone follows you, open a separate browser tab and visit your profile to double-check.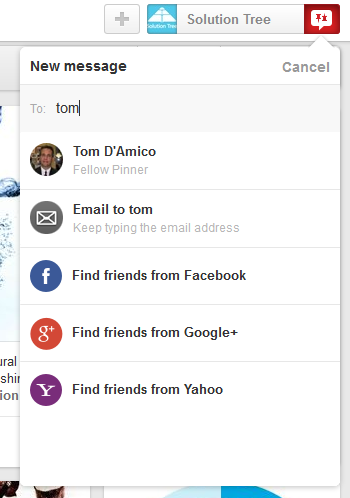 After you type the recipient's name, click Next and a message box appears in the bottom left corner of your screen. You'll also see any other open messages. The message box stays open for as long as you're on the Pinterest site (or until you close it).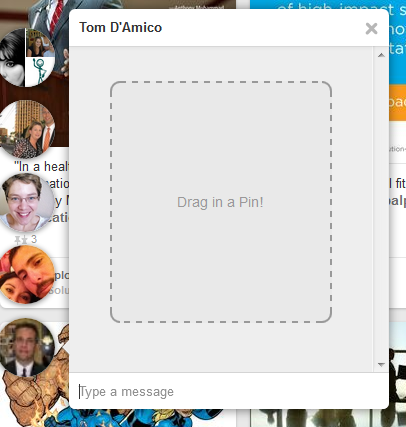 Since it's Pinterest, it makes sense that your message can be a mixture of text and images. The option to drag a pin into your message is front and center. If you want to include text, you can type it in the box at the bottom.
Tip: You can drag more than one pin into your message box!
Now that you have the basics down, here's how you can start using Pinterest messages to connect with your followers.
Get Expert Social Media Marketing Training from the Pros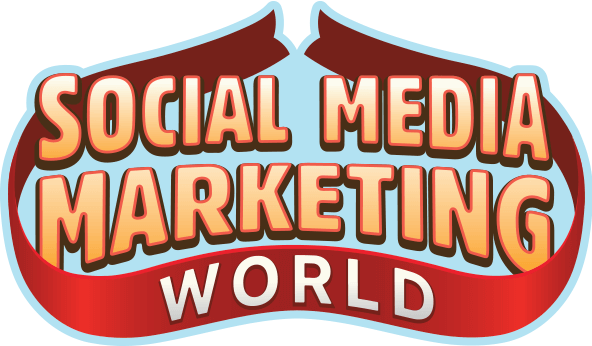 Want to get ahead of the competition or learn how to diversify your strategy?
Learn from dozens of the industry's most trusted experts, rub elbows with other smart marketers, and take your marketing to the next level during this 3-day event in sunny San Diego, CA.
CLICK TO LEARN MORE
#1: Connect With Engaged Pinners
Watch your notifications and make a note of which boards and pins your followers seem to enjoy most. You may find a few pinners who particularly stand out because they consistently like or repin your content.
Create a list of those pinners and group them by interest so you can message each of them with a pin you think they'd love. It's best to message each follower directly for an added personal touch.
Ditch the Travel and Experience World-Class Training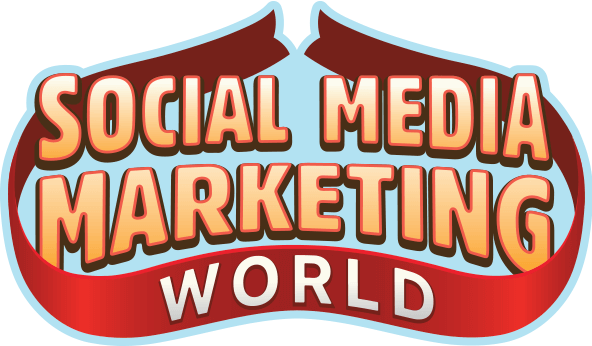 Want to take advantage of incredible social marketing training, but just can't travel right now?
Attend Social Media Marketing World virtually with our new On-Demand Ticket. You'll walk away with real business-building ideas, without ever leaving your home or office. Watch all the sessions, keynotes, and workshops when and where you want!
CLICK TO LEARN MORE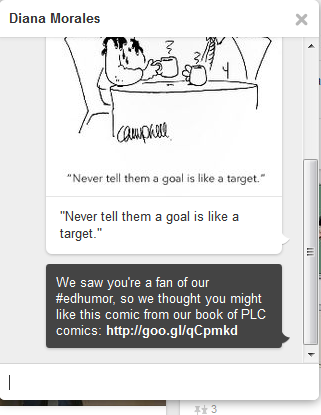 When you send your message, include a clear call to action. Invite pinners to visit one of your other boards to find content similar to the pin(s) you sent them, or invite them to visit the page where the content originated (your website would be ideal).
Of course, your call to action will differ from campaign to campaign, but the idea is always the same: Engage followers, introduce them to additional content and invite them to interact with you.
#2: Invite Collaboration
Working with other established pinners is a tried-and-true Pinterest tactic. Collaboration makes it easier to curate pins and grow board followers (and contributors)—and it adds a fresh perspective to your marketing.
If you're looking for a partner, find a pinner who follows your boards and also has a healthy number of followers and pins.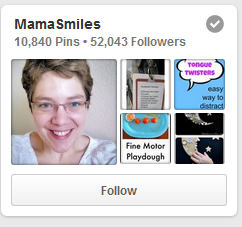 Message those pinners separately to introduce yourself and let them know what sort of board you'd like their help with. Be sure to include example pins from the board so pinners can decide if they'd like to partner with you.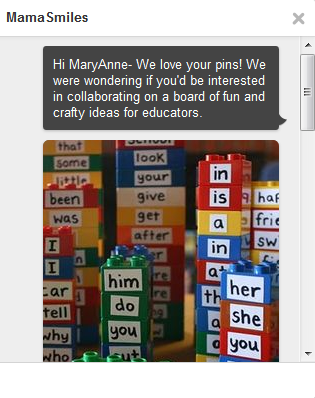 When you initially contact another pinner, use a casual but professional tone, and make your offer clear, but don't push too hard.
If you don't hear back from the pinner after your first request, don't worry. You want to find pinners who are a natural fit for your brand—if they agree they're a fit and want to work with you, they'll respond.
#3: Create Group Conversations
You can use Pinterest Messages to create a conversation around any part of your content—your blog, SlideShare, YouTube, etc.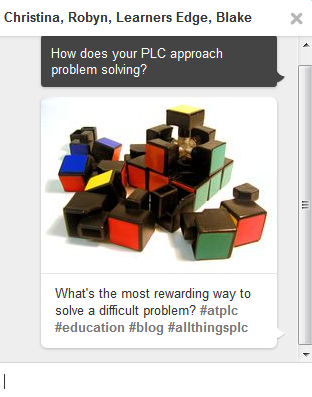 Find a group of up to four pinners who follow one of your boards, and then send them your latest content-based pin and include a question. Inviting discussion builds engagement with those pinners, sends more users to your website and helps build community among your followers.
If you're a smaller business without much content of your own, you can still use this tactic. Engage with followers by sharing a mix of your own content and content you've specially curated related to the topics they love.
Find a blog or video that pertains to your brand and start a conversation around it. The next time the topic comes up, the pinners will think of your brand!
Conclusion
Pinterest Messages isn't just another direct messaging channel—it's an extension of Pinterest's board-based sharing model. Unlike messaging on Facebook, Twitter, LinkedIn or Instagram, it creates a conversation around the site's content instead of serving as a distraction.
That kind of connection is the perfect way to build an audience for your boards and brand.
What do you think? Are you happy with your Pinterest marketing? Have you used Pinterest Messages to connect with your audience? What other ways would you use this feature? Please let us know in the comments below!
Experience The World's Largest Social Media Conference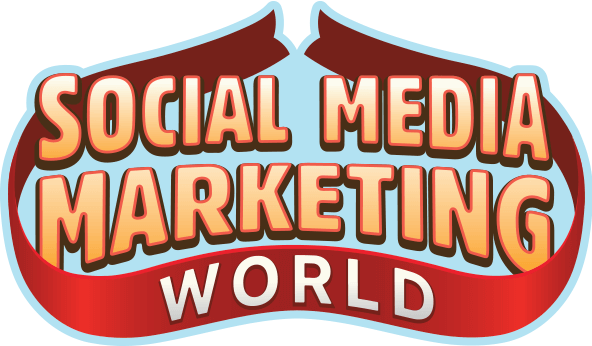 Quality marketing training, actionable takeaways, and beneficial connections—that's just a fraction of what you can expect at Social Media Marketing World! Join thousands of smart marketers in sunny San Diego this spring and level up your marketing.
🔥 Sale ends Tuesday! 🔥
GET TICKETS NOW