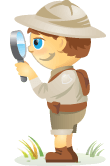 Welcome to our weekly edition of what's hot in social media news.
To help you stay up to date with social media, here are some of the news items that caught our attention.
What's New This Week
Pinterest Introduces More Targeting Options for Ad Campaigns: Pinterest's enhanced ad targeting options make it "easier for you to get your ideas in front of the right audience at just the right time." According to the Pinterest for Business blog, marketers using Ads Manager can now create audiences "built on people's interest in a specific Pin that links to [their] website" and "retarget five specific actions: clicks, comments, saves, likes and closeups." In addition, Pinterest announced that now "it's also possible to create audiences from the data associated with actions people take on your site" such as browsing a category, making a purchase, or signing up for your services.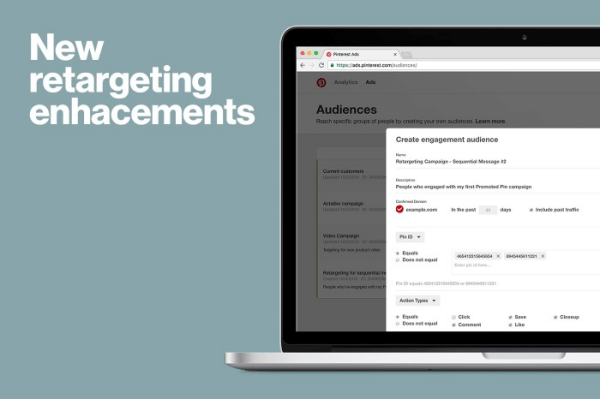 Periscope Introduces Periscope Producer: Periscope rolled out Periscope Producer, "a new way for users to stream live videos to their Periscope accounts from devices other than phones and tablets." With Producer, broadcasters can stream "high-quality live video from external sources, including streaming software, hardware encoders and professional cameras, on Periscope and Twitter." Like with any other Periscope broadcast, viewers "can send comments and hearts, and watch live in the Periscope and Twitter apps as well as on the web at Periscope.tv." Periscope shows examples of how news organizations, brands, and other live video creators have used Producer as it was being tested over the past few weeks. Broadcasters interested in creating live videos with Periscope Producer can request access through an application form on the Periscope site.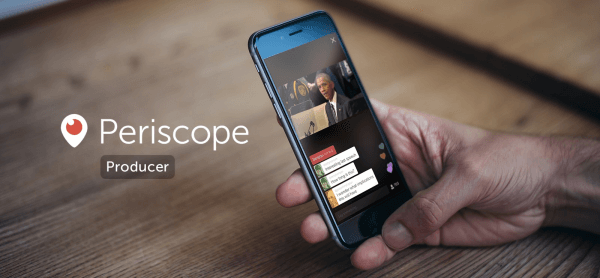 Facebook Adds Monetization Options for Instant Articles: Facebook rolled out "more options for publishers to monetize their Instant Articles." Facebook now supports new formats for direct sold and audience network ad units including "larger and flexible ad units in Instant Articles, up to an aspect ratio of 2:3" and more "custom, premium formats." Facebook also announced that publishers that monetize instant articles through the Audience Network now have access to video and carousel native ad formats across iOS and Android. According to the Facebook Media site, "no additional implementation is needed to benefit from this update" and these new monetization options are available now to publishers and advertisers.

Snapchat Gradually Removes Auto Advance Feature and Introduces Story Playlist: Snapchat announced that "select Snapchatters in [its] Android community and rolling out soon across all Android and iOS, the Auto Advance feature will be removed." This gradual update will give users more control over their "Story viewing experience" by preventing the app from automatically advancing from one Story to the next. In addition, Snapchat will add a new Story Playlist feature, which gives users the option "to select the Stories you want to watch and seamlessly view them full screen in the order you selected them."
Flipboard Launches Storyboard for Brand Storytelling: Content delivery app Flipboard introduced a new brand storytelling tool called Flipboard Storyboard. By "elegantly stitching together a wide array of content – images, articles, social posts, animated GIFs, and of course video – brands can compose powerful and complete narratives that blend in with how [Flipboard] present content to [its] readers" using Storyboard. Along with this new ad experience, Flipboard added new features to its service such as the ability to autoplay video and add motion to images, templates for beautiful image collages, and full-screen vertical video assets.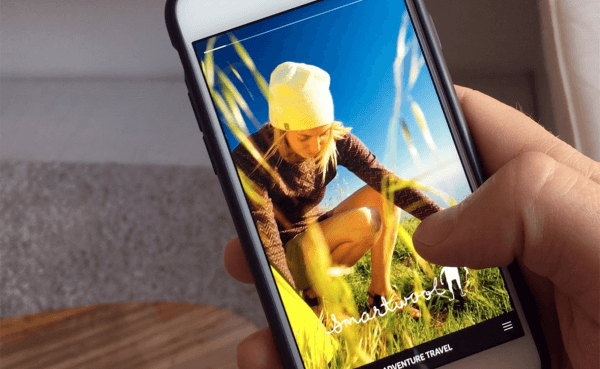 Our Take on Top News This Week
In this week's show from Friday, October 14, 2016, Michael Stelzner and guests discuss the top news in social media. Topics include Pinterest enhancements for more targeted ad campaigns, Snapchat interface and ad buying updates, and Periscope Producer. Subscribe to future shows here.
More News to Note
Facebook Launches Workplace for Enterprise Users: Over a year ago, Facebook began testing Facebook at Work, a work-friendly version of its site. The goal was to allow businesses and organizations to create "their own social networks among their employees that are built to look and act like Facebook itself." This past week, Facebook widely launched this new enterprise-focused product with a new name, Workplace. Facebook also expanded its capabilities beyond "just communicating between desks within the walls of an office." The new Workplace-only features include a dashboard with analytics and integrations with a single sign-on, the ability to integrate Workplace easily with existing IT systems, and Multi-Company Groups that are "shared spaces that allow employees from different organizations to work together… [and] extend collaboration beyond your company in a safe and secure way." Facebook Workplace is available "to any company or organization that wants to use it" globally and can be accessed on desktop and mobile.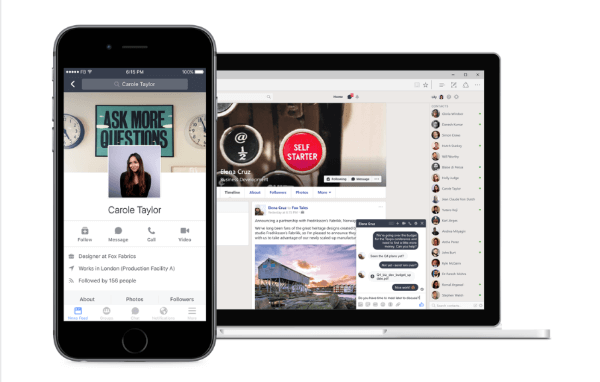 Facebook Features Instant Articles Spotlight Webinar Series: Facebook developed a five-part webinar series that's "dedicated to growing your business and connecting with your readers using Instant Articles." Each installment focuses on best practices for "building, maintaining, and monetizing articles." Facebook kicked off this series this week with a tutorial on the Instant Articles plugin for WordPress. The webinars are available throughout October and November. Signups for future webinars and recordings of those you might have missed can be found on Facebook's developer documentation site.
LinkedIn Adds New Save and Search Features to Mobile App: LinkedIn rolled out "three new features on the LinkedIn mobile app that will help you tap your way to success." The updates to the mobile app include more news feed controls, the ability to save articles and access them for later reading, and a new search box that enables users to discover articles by topic or hashtag. According to LinkedIn, each of these features was designed "to help you stay informed on topics that matter to you" and deliver "smart content directly to your mobile phone that's ready to read when you are… all you need to do is tap."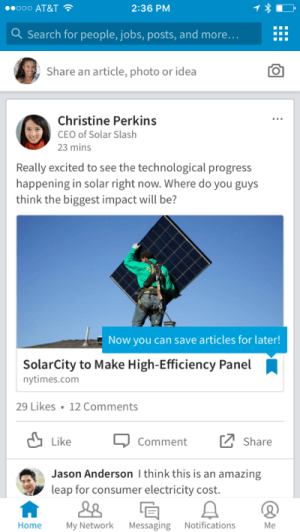 Vine Adds Sounds on iPhone App With New Soundboard Feature: Vine introduced a new feature on its iOS app called Soundboard. This allows users to "choose from a selection of recognizable sounds from popular trends, like LeBron James, 'why you always lyin', freshavocado and more, or record and use your own." According to Vine, there will be "more sounds in the future." This feature is currently only available for iPhone users.
New for iPhone: Check out our soundboard! 😱🎶🎉 Add popular sounds to your Vines or record your own. https://t.co/qLqrXEsUvr

Get Your FREE Course: Web3 for Beginners

Curious about Web3, but don't know where to start or who to trust?

Introducing Web3 for Beginners, a course taught by Michael Stelzner, the founder of Social Media Examiner.

Learn the basics of Web3 and apply it to your business with this FREE comprehensive course.

CLICK HERE TO GET FREE ACCESS

— Vine (@vine) October 13, 2016
Facebook Brings Immersive, Spatial Audio to 360 Videos: Facebook announced that "Audio 360 is [now] available for 360 videos on the News Feed on iOS, Android, Chrome on Desktop (rolling out soon), and Samsung Gear VR, powered by Oculus." Audio 360 offers "a suite of tools including the Spatial Workstation which enables creators to publish 360 videos with spatial audio on News Feed." This immersive new technology gives viewers the ability to experience sounds as if they were standing in the middle of the video. In other words, "as audiences move around in a 360 video, the sound moves around with them, helping to place them in the context of the scene." Facebook provides Audio 360 tools and "some great examples of spatial audio in action" on the Facebook 360 Spatial Workstation Page.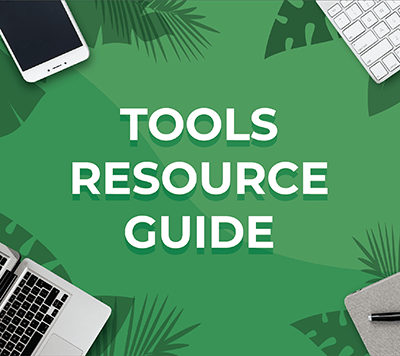 Looking for something to make your life easier?
Discover the tools we recommend to drive engagement, save you time, and boost sales across your entire marketing funnel or business.
Whether you need help planning content, organizing social posts, or developing your strategy, you'll find something for every situation.
FIND YOUR NEXT FAVORITE TOOL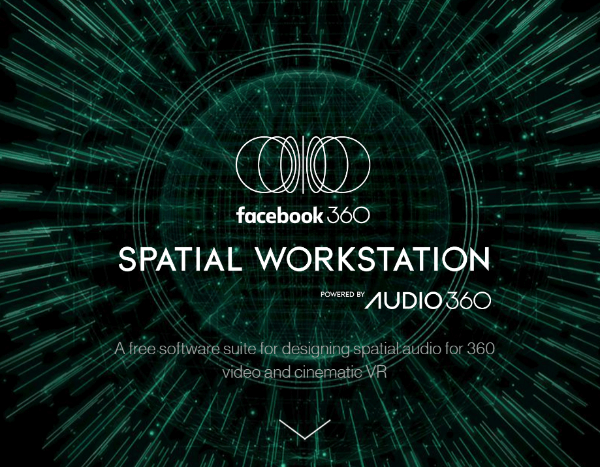 Facebook Rolls Out Ability to View Facebook Video on TV Screens: Facebook added "the ability to stream videos from Facebook to your TV – through devices like Apple TV or Google Chromecast – so you have the option to enjoy your favorite videos on a bigger screen." By offering viewers "different options for how and where they watch videos that they discover on Facebook," the network hopes to give users the ability to "scroll through News Feed on the device [they're] streaming from… [and] catch up on other stories while [their] video keeps playing on the TV" or "find more videos to watch by choosing a new one from places like News Feed or your Saved tab."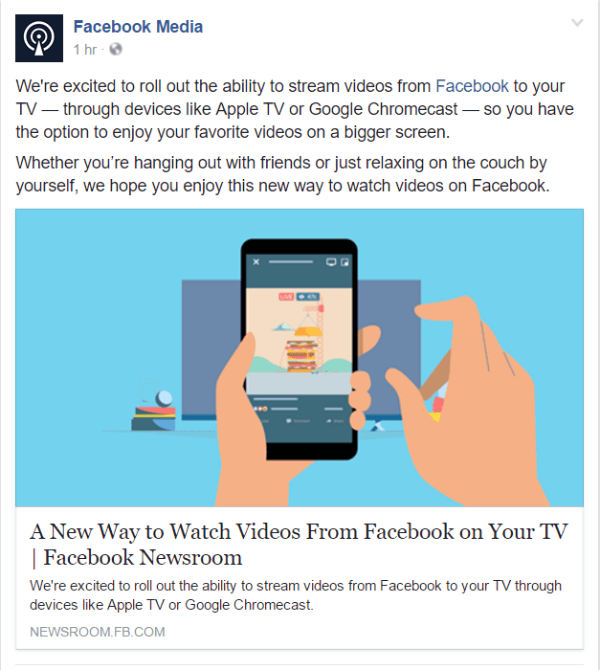 Facebook Releases New Events From Facebook App: Facebook released a new app "designed for event seekers who are passionate about keeping up with nearby events and finding things to do with their friends." The new Events from Facebook app allows users to "quickly catch up on new events your friends are interested in, recently-announced events by the Pages you like and updates from events you're already connected to." The Events from Facebook app is available now in the App Store for iPhone users in the U.S. and is "coming soon" to Android.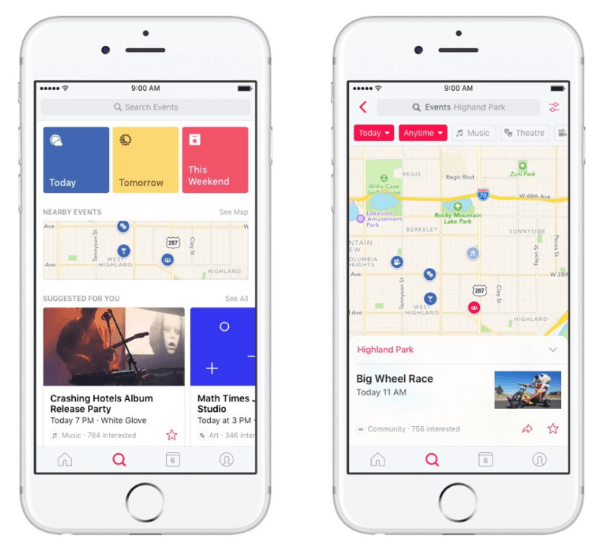 Google Adds New "Fact Check" Label to News Stories and Articles: Google added a new Fact Check tag to Google News articles "to help readers find fact checking in large news stories." Other Google News labels such as In-Depth, Opinion, Wikipedia, and Local Source, which highlights "local coverage of major stories," have given readers "easy access to a diverse range of content types." The new Fact Check tag can be found alongside news stories and articles that are featured in the expanded story box on news.google.com and in the Google News & Weather apps for iOS and Android. This tag is currently only available in the U.S. and UK.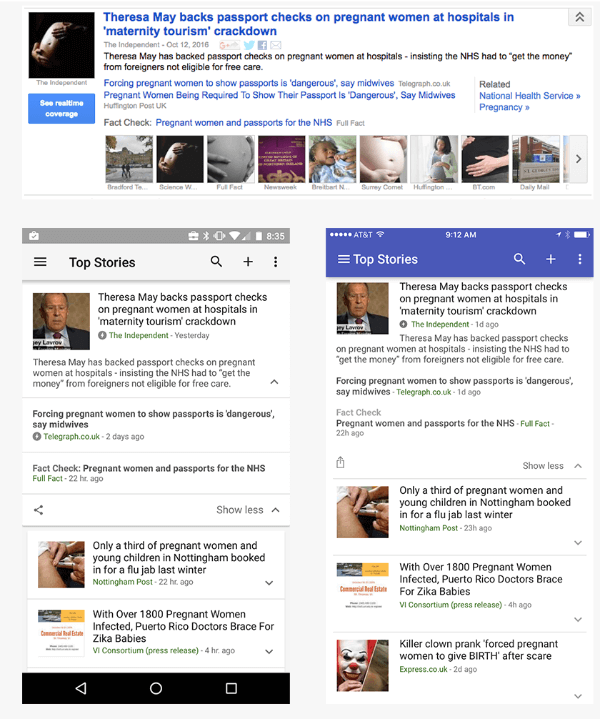 Pinterest Surpasses Major Milestone of 150 Million Monthly Active Users: Pinterest has crossed "a pretty epic milestone" of 150 million monthly active users worldwide. The site reports that "over half of [the] people on Pinterest, and a whopping 75% of new signups, are from outside the United States" and "while Pinterest used to be thought of as mostly just for women, now 40% of people who join are men."
Google Adds More Features to Google Photos:  Google introduced "four new features for Google Photos – three new ways for you to relive and the share moments that matter, and a quick way to fix some of those pesky sideways photos in your collection." This update offers new features to help users "rediscover old memories of the people in your most recent photos" and make it "easier to look over the most recent highlights from your photos." It also includes new tools that help animate and correctly orient your images. Google confirms that "all features are available now on Android, iOS and the web."
Instagram Rolls Out Instagram for Windows 10 Tablets: Instagram expanded Instagram access to tablets running Windows 10. Instagram released Instagram for Windows 10 Mobile to the Windows phone community earlier this year and now tablet users will also have full access to Instagram's features like Instagram Stories, Direct, and Explore, as well as "capture, edit and share directly from [their] Windows 10 tablet device."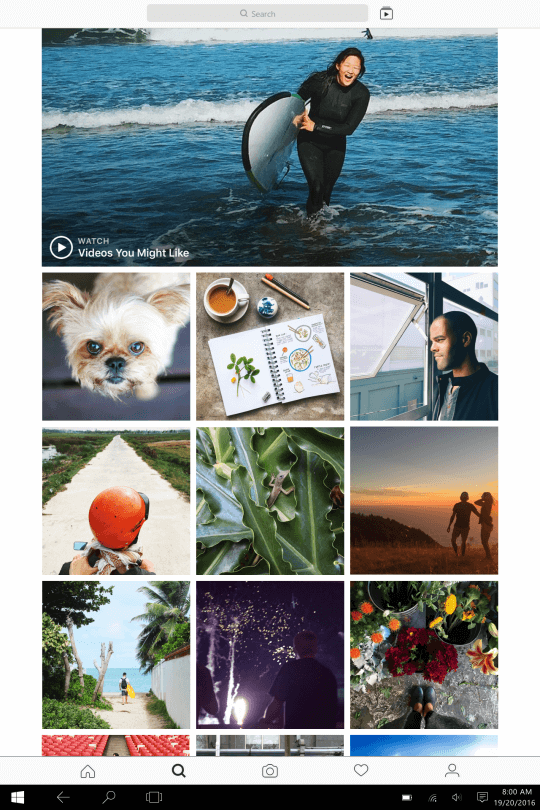 Upcoming Social Media News Worth Following
Twitter Tests Explore Tab Replacement for Moments: Twitter confirmed that it's "running a test on its iOS and Android applications where its Moments tab is being replaced by a new Explore tab," which will highlight "trending topics and search, as well as Moments." This test is part of the site's "continued efforts to make it easier to find what's happening on Twitter."
Facebook Tests Ads in Groups: Facebook is delivering ads to people in Facebook groups as part of a test and "will be evaluating the response before determining how [it] will move forward." TechCrunch reports that this small trial is currently running in "mobile and desktop versions of Groups in Australia, Canada, Ireland and New Zealand." The ads "look the same as News Feed ads" and are "targeted by Group topic as well as the standard identity-based targeting." With ad loads nearing their limits on the news feed, Facebook will continue exploring new revenue streams and monetization opportunities within all of its products and services.
Google Announces Upcoming Changes to Google Analytics Desktop UI: Google has been "working to build a simpler Google Analytics while still retaining the key functionality that people frequently use." The first part in this upcoming "series of improvements" planned over "the next few months" includes simplified navigation, consolidated customization elements, simplified Google Analytics View switching, and more. Google confirms that "users will begin to see these changes in the next few weeks."
Google Will Roll Out Separate Search Index for Mobile: Search Engine Land reports that Google plans to start indexing search results for mobile separately from desktop in an effort to provide mobile users better and fresher content. In addition, the new rapidly updated mobile index will become "the main or 'primary' index that the search engine uses to respond to queries," which means that the separate desktop index also being maintained "will not be as up-to-date as the mobile index."  While there has not yet been an official announcement or details shared from Google, this approach is expected to be implemented "within months."
Some Interesting Studies to Note:
Facebook's Festive Conversations: Facebook IQ reports that 65% of all season's greetings take place on Christmas and New Year, showing that users from all over the world come to Facebook and Instagram "to share the holiday spirit." Using data collected from November 2015 to January 2016, this new report examines "how conversations and shopping habits unfolded during the 2015 Holiday season" and shares several "key moments for marketers to target during this most wonderful time of the year."
Digital Channel Survey 2016: Social Marketers Expand Tactics for Results: Gartner surveyed 250 North American marketing leaders from March through May 2016 on their current and planned use of social and mobile marketing activities. Eighty percent of those surveyed say they have or will have social advertising programs and nearly two-thirds will have employee and/or a customer advocacy programs in place within 12 months. One key finding suggests that marketers view social media as an effective channel for driving traffic to their sites, but find it less successful at enabling conversions and transactions. When asked to rank their most effective social media marketing elements, respondents named Buy buttons and conversion on social networking sites as the sixth and seventh priorities respectively and shoppable content coming in close to last. Many are now looking to support the advocacy stage of the consumer journey and will use their social media channels to extend their reach and build trust in this capacity.
Agency Search Trends Report 2016: This new report from Agency Spotter shares trends research and insights on agency search and marketing services. The marketing services are evaluated based on marketers searching for agencies and design firms for the first half of 2016 as compared to results from 2015. The leading marketing services examined in the trends report are Advertising, Web, Digital Strategy, Branding, and Marketing Strategy. However, the full report highlights search trends across 25 services and from over 100 countries.
Q3 2016 Digital Video Trends: Monetization, Audience, Platforms, and Content: eMarketer released the newest update in its ongoing series on digital video trends with a focus on monetization, audience, platforms, and content. The report shows that digital video ads and viewership continue to grow across the board. However, marketers and agencies are increasingly focusing on Facebook, Snapchat, and Periscope.
The Messaging App Report: According to a new report from BI Intelligence, the number of monthly active users for mobile messaging apps has surpassed those of the top four social networks as people around the world are logging into these apps "to not only chat with friends but also to connect with brands, browse merchandise and watch content." This report examines the size of the messaging app market, how these apps are changing and the monetization opportunities that have emerged from their continued growth.
What do you think of Pinterest ad targeting options? Have you tried monetizing your Facebook instant articles? Please share your comments below.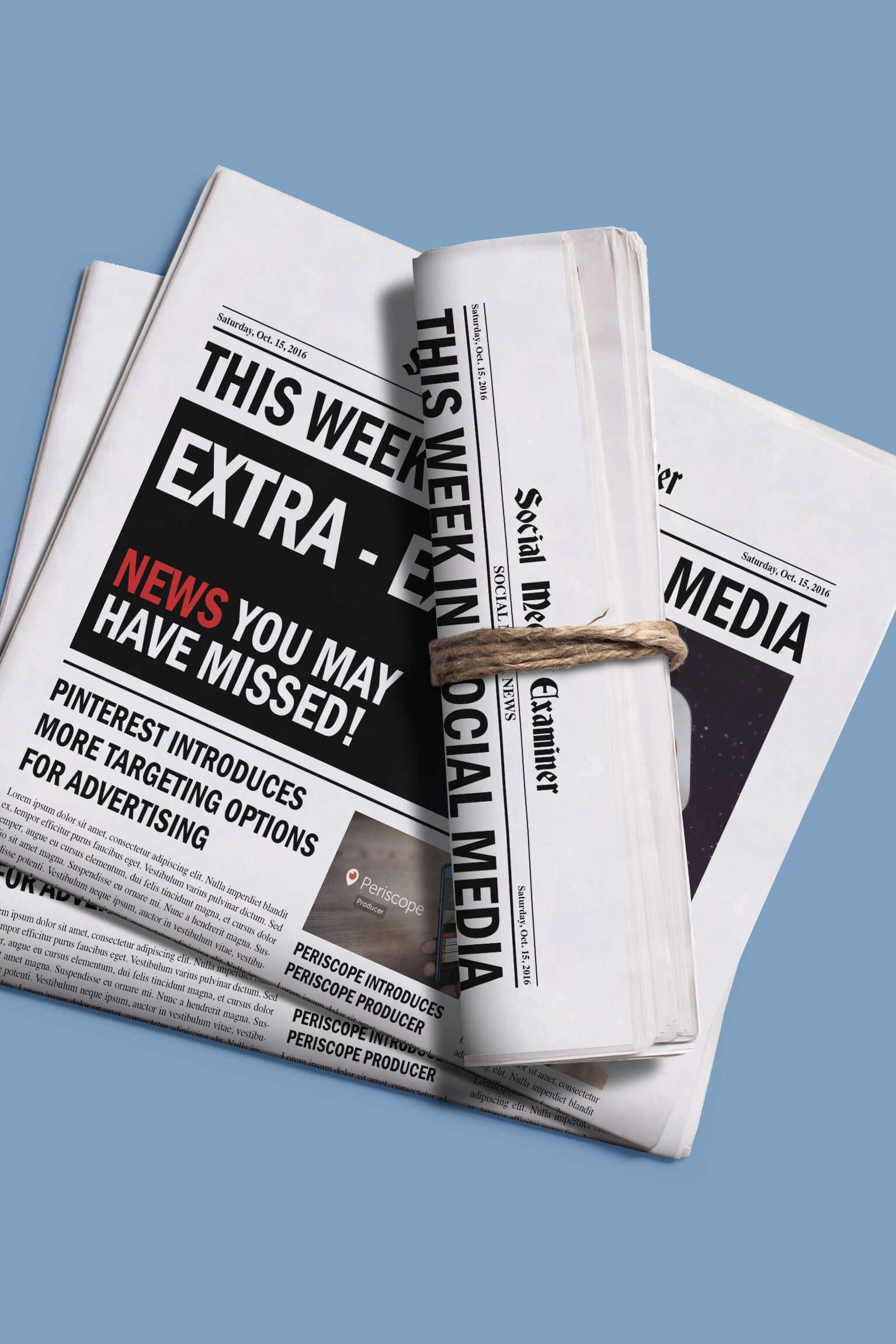 Get Your FREE Course: Web3 for Beginners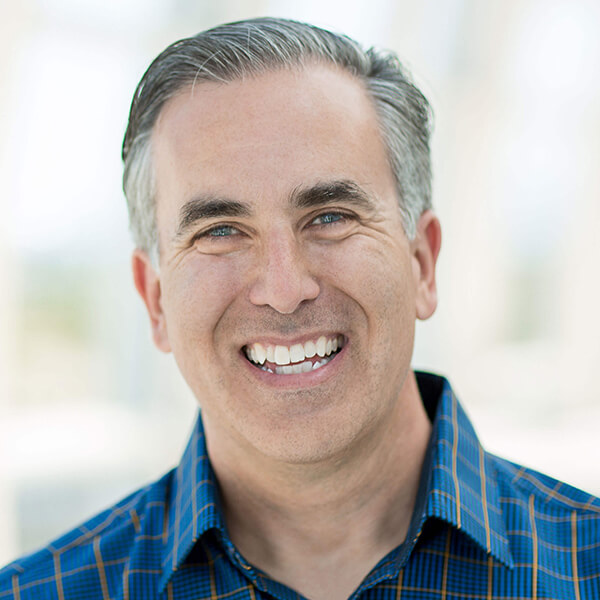 Curious about Web3, but don't know where to start or who to trust?

Introducing Web3 for Beginners, a course taught by Michael Stelzner, the founder of Social Media Examiner.

Learn the basics of Web3 and apply it to your business with this FREE comprehensive course.
CLICK HERE TO GET FREE ACCESS