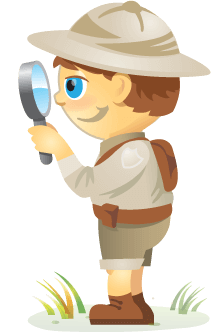 Welcome to our weekly edition of what's hot in social media news.
To help you stay up to date with social media, here are some of the news items that caught our attention.
What's New This Week
Pinterest Improves Place Pins With Better Location Data: "Now location info will be added automatically to Pins. That means almost 7 billion Pins will have helpful details, like phone numbers, addresses and store hours."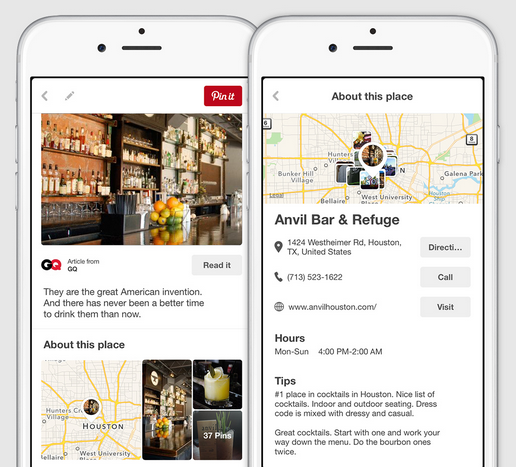 Facebook Tests New Mobile Selling Experiences With Canvas: "After clicking on an ad, people will see a fast-loading, full-screen experience where they can browse through a variety of products, before going to the retailer's website to purchase."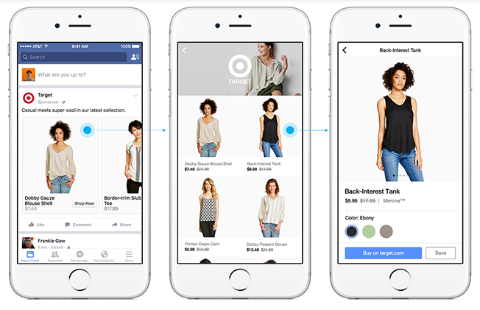 LinkedIn Debuts New LinkedIn Groups Experience and iOS App: The rebuilt LinkedIn Groups and new LinkedIn Groups iOS app are "designed to make it easier for you to find and engage in high-quality conversations, whenever you want to, from wherever you want."
Videos Can Be Uploaded to Twitter From the Web: Twitter now allows users to "upload videos from Twitter.com."
Your phone shouldn't have all the fun. Videos can now be uploaded to Twitter via web! ? https://t.co/4Q4rpzUmPh pic.twitter.com/AdqK2U9SRQ

— Twitter (@twitter) October 8, 2015

Social Media Marketing Society (Ongoing Online Training)

Want to gain marketing confidence and accelerate your career? Try the Society to discover new marketing ideas, improve your results, get support, and become indispensable. Join us for ongoing training, insight from pros, and a community of supportive marketers who understand you.

START YOUR TRIAL MEMBERSHIP
Facebook Offers New Video Experiences: Facebook is exploring new features "that give people more flexibility when watching videos" and that help publishers "better manage and control their videos on Facebook."
Twitter Rolls Out New Conversion Lift Reports for Ad Campaigns: Twitter's new conversion lift report is "a custom data-driven report designed to help you better understand the impact your Twitter Ads campaigns are driving toward your bottom line."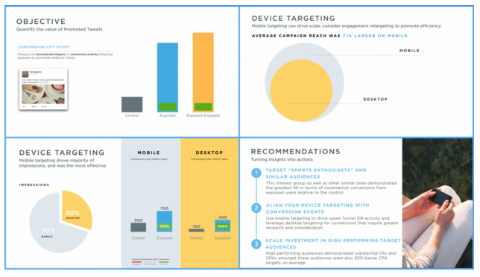 Our Take on Top News This Week
In this blab from October 16, 2015, Michael Stelzner and guests discuss the top news in social media. Discussion topics include Facebook's upcoming stand-alone mobile news app, the rebuilt LinkedIn Groups and new LinkedIn Groups app for iOS, location data being added to Pinterest Place Pins and Facebook's testing of Canvas, a new mobile selling experience. Subscribe to future shows here.
More social media news worth noting:
Snapchat Shuts Down Original Content Channel: "Snapchat has done a course correction on its original content strategy, opting to shut down its Snap Channel permanently."
YouTube Launches More Local Country Versions: YouTube is "launching even more local country versions of YouTube, connecting fans with creators in their home countries and giving those creators a way to earn money from their popularity." YouTube now has local versions in 85 countries.
Instagram Launches @InstagramForBusiness Account: Each week, Instagram will run "exclusive, behind-the-scenes stories that inspire, inform and showcase the work done by three important groups in our business community from all around the world–brands, small businesses and creative agencies."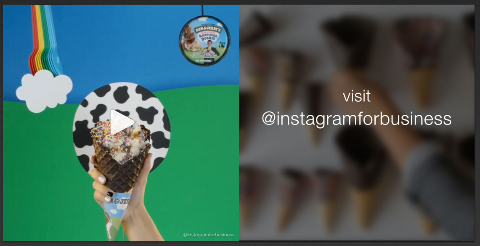 Skype Rolls Out Group Chats With Shareable Links: Skype rolled out "the ability for users to invite anyone to join a Skype chat by sharing a unique link–send it however you want, in an email, on Facebook, WhatsApp, Messenger or Twitter."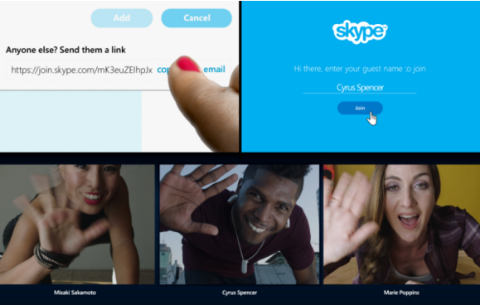 Foursquare Introduces Trending This Week: Trending This Week is "a Billboards-style list that keeps up with millions of phones to chart the best new places to eat and drink right now." This new feature is available in New York City, San Francisco, Los Angeles, Chicago and Atlanta, with more cities coming soon.
Put Google Analytics to Work for Your Business (Online Training)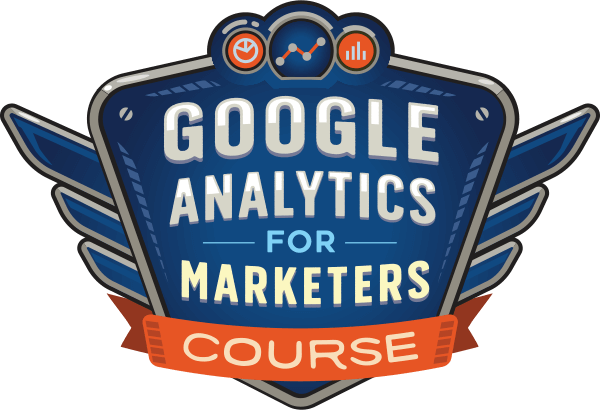 Ever thought, "there's got to be a better way" when it comes to tracking your marketing activities? Are you forced to make decisions based on limited data? With the right training, you can use Google Analytics to measure all of your marketing efforts with certainty.
You'll stop the leaks in your ad spending, justify your marketing spend, gain the confidence you need to make better marketing decisions, and know what's working at every step of the customer journey. Let the world's leading analytics pro show you the way. Check out our new Google Analytics for Marketers course from your friends at Social Media Examiner.
CLICK TO LEARN MORE: ANALYTICS TRAINING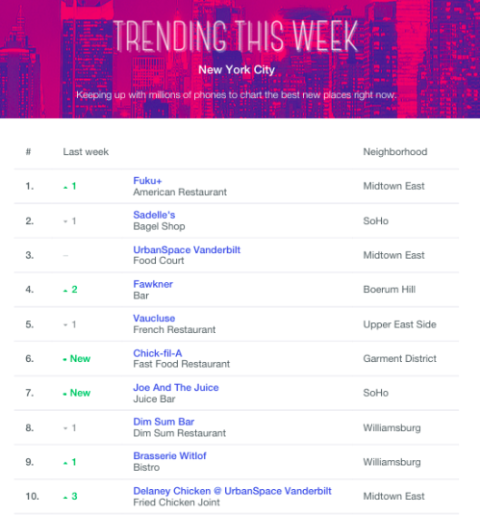 Skype Launches Skype for Business App for iOS: "The new Skype for Business app for iOS devices is now publicly available."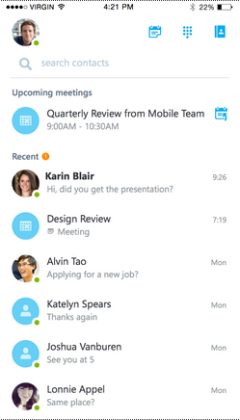 Vimeo Updates iOS 9 App With Picture-in-Picture Viewing: "Vimeo has been updated for iOS 9, adding support for iPad's multitasking features. You'll also be able to find Vimeo video via Spotlight search now."
Other upcoming social media news worth following:
Facebook Tests Notify, a Stand-alone Mobile News App: "With Notify, [you] can select the news organizations you want to receive updates from, subscribe to these channels, or 'stations' as they are currently referred to, and then receive notifications whenever the publication updates with a news story."
LinkedIn Previewed the Upcoming Redesign for its Mobile App: LinkedIn previewed a new version of its mobile app, which is expected to "go live in a matter of weeks."
Here are some cool social media tools worth checking out:
Hootsuite Amplify: This new mobile app makes it simple for companies to boost their social media reach and engagement through employee advocacy.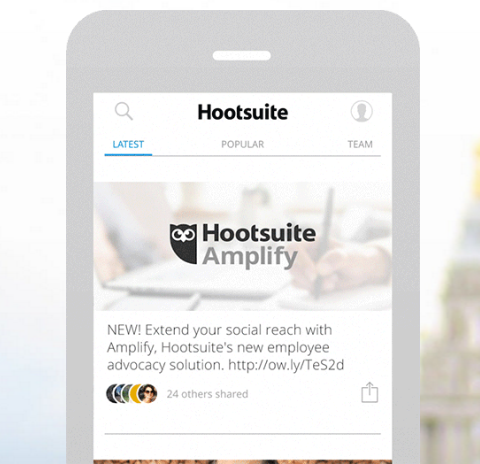 Pablo 2.0: This expanded version of the popular social media image creation and analytics tool now works with more social media networks: Twitter, Facebook, Instagram and Pinterest.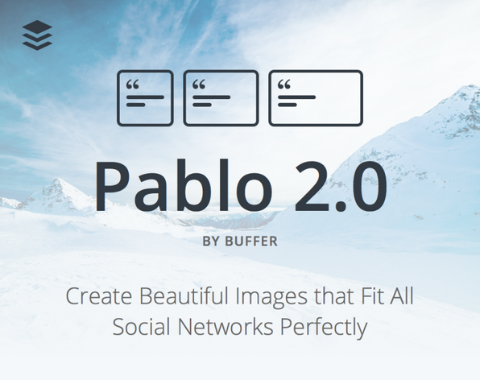 Fullscope: This new analytics software program provides marketers with detailed insights from Periscope and other live-stream platforms. While it's still in beta, Fullscope is inviting users to try its service for free.

PYLON for Facebook Topic Data: This platform enables companies to analyze and aggregate Facebook content data based on what's being shared while respecting user privacy.

Some Interesting Studies to Note:
B2C Content Marketing 2016: Benchmarks, Budgets, and Trends – North America: The annual content marketing survey conducted by Content Marketing Institute and MarketingProfs on behalf of TrackMaven reveals that B2C marketers are allocating more of their total marketing budget to content marketing and getting better results from popular social platforms. On average, B2C marketers have also made impressive progress with documenting their content marketing strategy over the past year.
Instagram Study Q2 2015: Social analytics provider Quintly analyzed 6,000 Instagram profiles and 120,000 comparable Facebook pages in 2Q 2015. According to their findings, the average number of Facebook page posts per day remained steady at 1.48, while the number of Instagram posts per day grew from an average 0.89 to 1.11. Instagram also outpaced Facebook on follower growth. The average Instagram audience growth rate in 2Q 2015 was 17.7%, while Facebook pages only grew an average of 1.9% during this same period.
State of Influencer Engagement 2015: Augure surveyed 600 communications and marketing professionals from 32 countries and 30 different fields on their challenges and best practices for rolling out influencer programs. The report examines the effectiveness of influencer campaigns; the most used channels, content and interaction strategies; and the best practices for approaching influencer programs.
User Trust in Digital Security Declines: New data from Intercede and Atomik Research shows that Millennials (age 16 to 35) in the U.S. and U.K. have almost entirely lost their trust in government and businesses to protect their personal information online. Social media platforms ranked the highest (61%) when it came to describing one's level of trust as "none" or "a little," followed by retailers (38%), government (22%) and financial institutions (19%).
Don't Miss Our Conference:
Join 3,000 fellow marketers at the mega-conference designed to inspire and empower you with social media marketing ideas: Social Media Marketing World, brought to you by Social Media Examiner.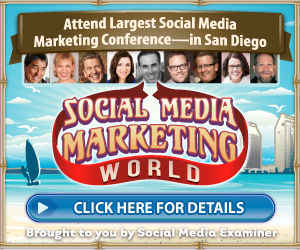 You'll rub shoulders with the biggest names and brands in social media, soak up countless tips and new strategies and enjoy extensive networking opportunities in San Diego, California.
Discover the newest and best ways to market your business with expert-led sessions and workshops covering social tactics, social strategy, content marketing, measurement, corporate social and social customer service.
Click here to see what all the buzz is about.
What do you think? Have you tried using Place Pins on Pinterest? Please share your comments below.