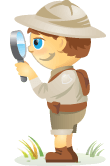 Welcome to our weekly edition of what's hot in social media news.
To help you stay up to date with social media, here are some of the news items that caught our attention.
What's New This Week
Periscope Beta Testing Full Archives of Live Video: Periscope is testing a new feature that will make it "easier to save your streams indefinitely."
Twitter Introduces New Connect Tab on Mobile: Twitter rolled out a new Connect tab on mobile where users can find "a detailed list of people and accounts [Twitter thinks] you'll enjoy following, all easily accessible in one place." The Connect tab is available now to "everyone on Twitter for iOS and Android."
Find the best people to follow. With the new Connect tab, there's no place like home: https://t.co/gWTtAmgizwpic.twitter.com/mu8pXlKPF0

— Twitter (@twitter) May 3, 2016
Vimeo Announces Partnership with VHX: VHX's subscription service gives video creators "even more ways to share [their] videos with the world and grow [their] business with best-in-class technology" and makes it "easier than ever" for video watchers to "watch the stuff [they] most enjoy" on Vimeo.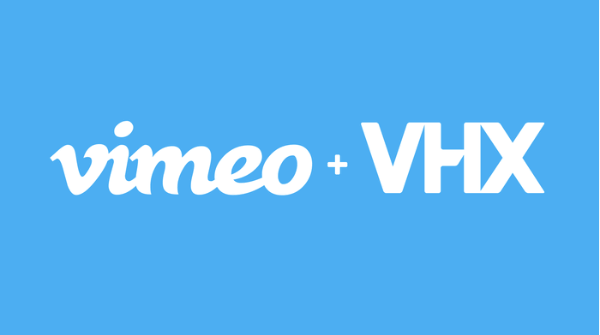 Twitter Introduces Omnisearch: Twitter is building "a new information retrieval system called Omnisearch."
Introducing Omnisearch: an information retrieval system https://t.co/ooWBPIso7J

— Twitter Engineering (@TwitterEng) May 5, 2016
Our Take on Top News This Week
In this blab from Friday, May 6, 2016, Michael Stelzner and guests discuss the top news in social media. Topics include Facebook Instant Articles (2:00) and YouTube's streaming cable TV service, Unplugged (19:25). Subscribe to future shows here.
Facebook Instant Articles and Google AMP Pages WordPress Plugin mentioned by Leslie.
.
More News to Note
Google Analytics Introduces New User-Centric Analysis Capability: "With User Explorer, you can now analyze the actions that an anonymous individual has taken on your site or app. These insights can help improve the user experience when people interact with your business online."
Vine Releases Vine for Windows 10 App: The new Vine for Windows 10 app lets you "watch entertaining stories and your favorite channels and accounts on larger Windows 10 devices… even if you don't yet have a Vine account!"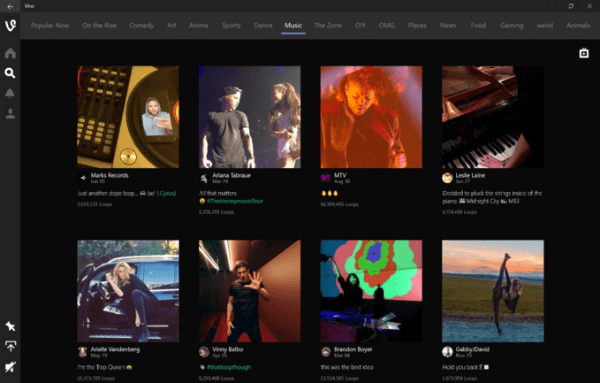 Blab Works to Further Develop Unlisted Blabs: "The current state of unlisted Blabs [is] very experimental" and "will continue to evolve."

Twitter Rolls Out Updates to Twitter for Mac: "Twitter's standalone Mac App is getting a much-needed update; it now supports Moments, polls and GIF search."
Facebook Updates Facebook for Android App: The updated Facebook for Android app features the Facebook Live button in "the most prominent position in the app's top interface" and the ability to set preferences on the types of video you'd like to see in your Live feed.
Upcoming Social Media News Worth Following
YouTube Developing Streaming Cable TV Service: "YouTube is working on a paid subscription service called Unplugged that would offer customers a bundle of cable TV channels streamed over the Internet."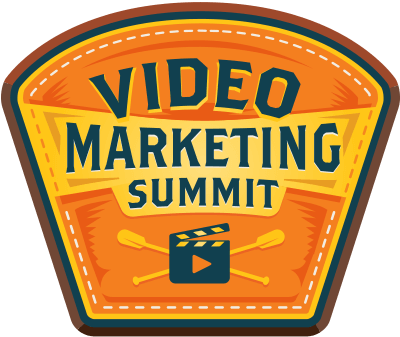 Get Video Marketing Training—Online!
The Video Marketing Summit is ideal for any marketer who wants to increase their visibility, influence, and sales with video. Twelve of the world's top video marketing experts will show you how to do this on Instagram, Facebook, YouTube, and LinkedIn. The Video Marketing Summit is a live online training event from your friends at Social Media Examiner.
CLICK HERE TO LEARN MORE
Facebook Tests Disappearing Messages on Messenger for iOS: Facebook Messenger "looks set for an upgrade that could appeal to privacy-minded users."
#Messenger disappearing messages feature (68.0 iOS version) @WABetaInfo pic.twitter.com/dPSCyuNeoF

— iOSAppChanges (@iOSAppChanges) May 1, 2016
Instagram Beta Tests Video in Carousel Ads: Instagram is beta testing "the addition of video to its carousel ads" with a select group of advertisers. This new feature "will be made more widely available 'in the coming weeks'."
Instagram Tests New Profile Features for Businesses: "Instagram is testing three new profile features that make your Instagram bio more like a Facebook page." These features include "a simple 'Contact' button that appears beside the 'Following' button, a linkable location tag and a category for your Instagram profile."
LinkedIn Explores Own Version of Facebook Instant Articles: LinkedIn is considering "its own version of Facebook's Instant Articles, a feature that would allow publishers to host content directly on LinkedIn instead of posting links that direct people back to their own sites."
Some Interesting Studies to Note:
Facebook Reaction Study: According to a new Facebook Reaction analysis from Quintly, the average Facebook user currently does not use Facebook reactions very frequently. While Facebook reactions have the potential to provide deeper insights into customer sentiment at a glance, a majority of user engagement with posts (97%) only involves likes, comments, and shares. The study also found that video posts on Facebook received 40% more reactions, and therefore offer more user feedback to marketers than image-only posts.
2016 DMA Statistical Fact Book: The Direct Marketing Association's annual report provides in-depth key marketing stats and insights from leading research sources and industry thought leaders across several areas of marketing, including social media, digital, email, data, mobile, and search. This report examines benchmarks for marketing spends, new platforms, emerging trends, customer engagement, and more.
The Future of Social: A new research report published by Social Fresh and developed with Simply Measured and Firebrand Group explores how social media brand marketers and decision-makers are using social marketing budgets and resources. Based on a survey of 551 digital marketers, this report provides insights into social planning and strategy, social media advertising, content marketing trends, and budgets.
Long-Form Reading Shows Signs of Life in Our Mobile News World: A new Pew Research Center study finds that long-form news articles are more effective among mobile users. Using audience behavior metrics from analytics provider Parse.ly, this report suggests that the total engaged time with articles 1,000 words or longer averages about twice that of the engaged time with short-form stories (123 seconds compared to 57 seconds). Although 76% of the articles observed for this study were considered short-form, the long-form stories attracted visitors at nearly the same rate and held readers' attention for much longer.
Special Offer: Social Media Marketing Society
The Social Media Marketing Society is an exclusive membership community designed to keep marketers on the leading edge of social media, brought to you by Social Media Examiner.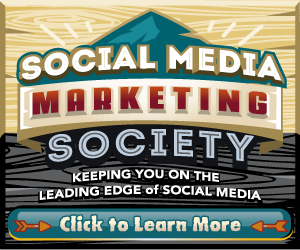 You'll find everything you love about Social Media Examiner and more inside the Society: high-quality content you know you can trust; industry-leading presenters sharing the very latest; easy, actionable marketing techniques; and straightforward strategies proven to improve your business.
You'll discover all that, plus the opportunity to make priceless professional connections with marketers and social media experts from around the world.
This week only, you'll save $300 on your annual membership in the Society (ends Friday, May 13).
Click here to watch a behind-the-scenes video and discover more about the Society.
What do you think of Periscope's live video archive? Have you tried the new Connect tab on Twitter? Please share your comments below.