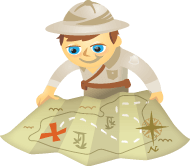 Are you looking for a smarter way to stay in touch with your most important business relationships?
What if you could store all of your contacts in one place?
Well now you can with LinkedIn Contacts.
In this article, you'll discover how LinkedIn Contacts looks and take a tour through its features.
What is LinkedIn Contacts?
LinkedIn announced the new LinkedIn Contacts in April.
This new feature brings together all your address books, emails and calendars, and keeps them up to date in one place.
From these sources, LinkedIn will automatically pull in the details of your past conversations and meetings, and bring those details directly into your contact's profile.
Contacts hasn't been rolled out to everyone yet, so you may have to check back later or join the waitlist.
To see if you have this new feature, click on Contacts in the top navigation. If you've been given access to the new functionality, it will look like the screenshot below.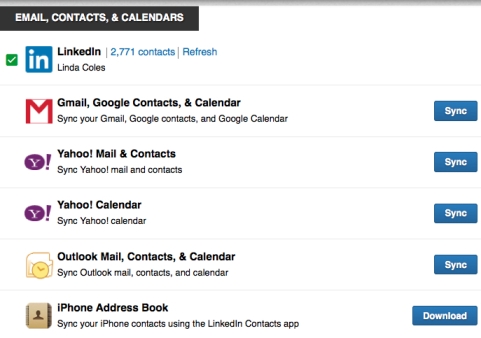 Manage Your Network With LinkedIn Contacts
From the front page of Contacts, you can easily add tags and hide or remove a connection entirely.

Sync Your Contacts and Calendars
You can sync your email contacts from inside LinkedIn, as well as from Gmail, Google Contacts, Yahoo! Mail & Contacts, Outlook Mail and Contacts and the iPhone Address Book. Calendars from Google, Yahoo! and Outlook are also available for syncing. After the initial sync, the files update once a day to keep everything current.
If you have trouble with the sync function, there's also an option to import everything. The thing to remember is that if you import, you will need to do an import again at some time in the future to catch your latest email contacts when needed.
Refresh your browser and click on Contacts to start exploring.
Your Guide to the Future of Business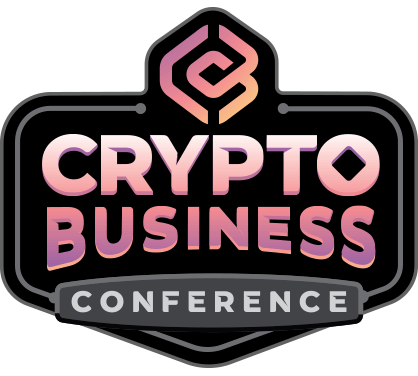 The Web3 renaissance opens up new opportunities for entrepreneurs, creators, and marketers who are ready to embrace the changes. But, who can you trust?

Introducing the Crypto Business Conference; a premium event for anyone who wants to learn how to put Web3 to work for their business.

Join us in sunny San Diego, California, for the first-ever crypto conference for business pioneers…not finance and tech nerds. You'll get actionable, business-building ideas from proven innovators—without all the techie jargon.
CLAIM YOUR SEAT
Send Congratulations Updates
From the left-hand navigation, click on Your Day and you'll find that it's much easier to see who has good news to share.
This section will alert you to career changes and birthdays in your network, which provides a perfect opportunity to stay in touch with a quick message.
Look for the cake icon to wish people a happy birthday, and congratulate a colleague on a new position or job when you see the briefcase icon.

New Search Functionality
Over on the left side of your screen is the new contacts Search functionality. There are several sorting parameters to choose from, including Connections, Saved, Tags, Companies, Titles, Locations, Sources, Potential Merges and Hidden.
You can sort your contacts by several criteria: where they came from, whether they were imported into LinkedIn some time ago, by the Outlook contacts you've recently added and also by any apps you may use such as CardMunch.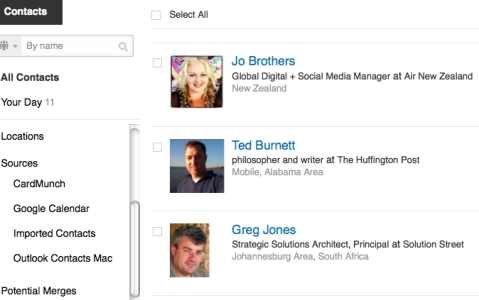 The image below shows an extra filter functionality that's now available to sort your connections by a variety of options.

Click on Recent Conversation to see whom you last chatted with on LinkedIn or reconnect with someone you haven't interacted with in some time by clicking on Lost Touch.
Map Your Connections
Do you want to meet up with potential clients in the city you are visiting next month? Or would you like to find out who's near you today?
Get Expert Social Media Marketing Training from the Pros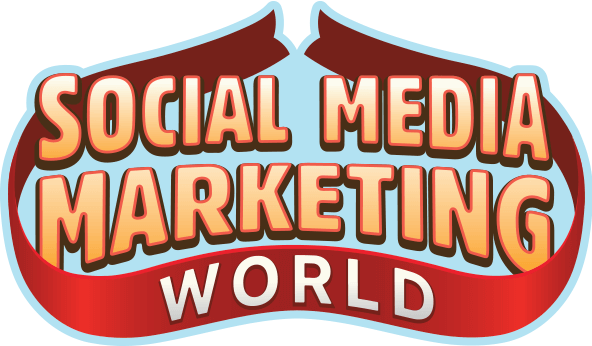 Want to get ahead of the competition and learn how to diversify your social marketing strategy?
Learn from the industry's most trusted experts, rub elbows with other smart marketers, and take your marketing to the next level during this 3-day event in sunny San Diego, California.
CLICK TO LEARN MORE
Sometimes you'll want to know where your contacts are located. The Locations option, in the left navigation of your screen, pops up a handy map that shows you the geographic locations of your connections.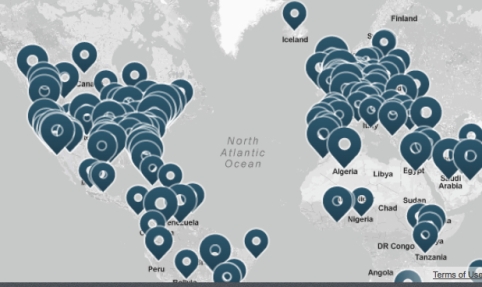 Curate Information on a Connection's Profile
Let's talk about what's new over on LinkedIn profiles.
Now, when you click on the profile of your first-degree connections or people you have sent an InMail to, you'll see more information about your past correspondence and relationship with them.
There are several places to make notes and keep helpful details. What you enter is not publicly viewable, so you can write as much as you need to.
The Relationship tab is especially robust.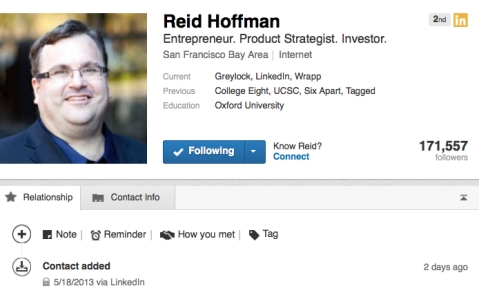 Set Reminders to Stay Connected
Do you need some contact management help? LinkedIn now makes it easy for you to stay connected.
Create a Reminder and set it to alert you in one day, one week, one month or to recur. Type in what you need to remember and choose the option that best applies.
This function helps streamline tasks that are related to your connections.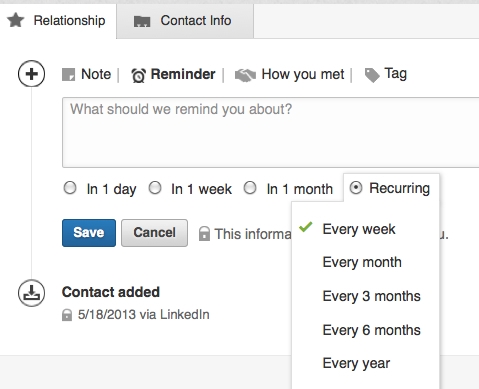 Store Relationship Details
Store the details of how, when and where you met your connection and who, if anyone, introduced you.
This is especially useful when you're following up with a new connection. You may want to mention specific details or someone's name that you both have in common to help set the right context with the person you're contacting.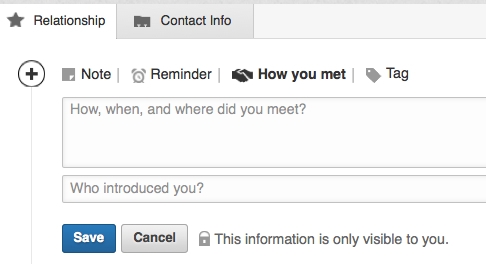 View Your Messages
LinkedIn Contacts makes it easy to manage your networking activities.
If you've exchanged messages or an InMail with a connection, a copy of the first few sentences of the latest conversation will be on display to refresh your memory. Click on the subject line to read the whole message.

Share Your Calendar for Better Event Networking
When you import or sync your calendars, shared calendar events are also shown. The image below shows a Rotary Changeover event that both my connection and I are attending. It's easy for me to use this information to create a Reminder to find him at the event.

It's interesting to note that in the image above, the tags are clearly labeled along the top but they were not on his profile. This is because this is a second-degree connection.
Go Mobile
You can also stay connected on the go. LinkedIn Contacts is available as a standalone app for iPhone for U.S. users, so you can stay in touch with your contacts wherever you work.
With all of these new features, you might want to expand your LinkedIn marketing tactics and take full advantage of them thanks to the mobile option.
Your Turn
The new Contacts feature from LinkedIn creates an easy-to-manage, all-in-one interface for your email databases and LinkedIn connections.
Will this become your contact management tool of preference?
What do you think? Have you tried using Contacts yet? What do you find most helpful? What else would you like LinkedIn to add? Leave your questions and comments in the box below.
Curious about NFTs, DAOs, and Web3?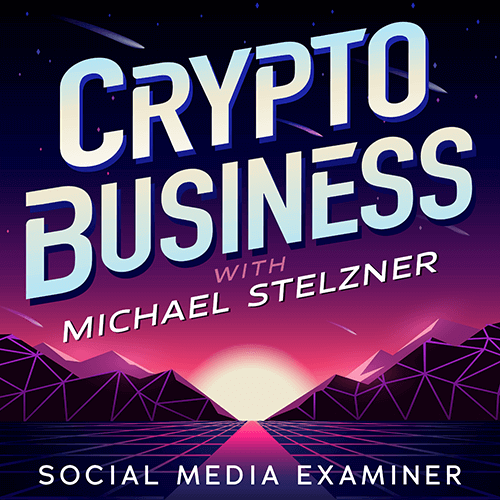 Follow the Crypto Business podcast to find out how NFTs, social tokens, DAOs (and so much more) will affect your business in the near future.

Every Friday, host Michael Stelzner interviews leading industry experts about what works right now in Web3 and what to expect in the future, so you can prepare your business for the shift, even if you're a total newbie.
FOLLOW THE SHOW