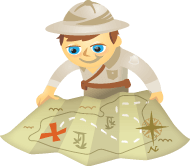 Are you looking for simple, straightforward metrics to measure the impact of your social media efforts?
Social networks and blogs continue to dominate Americans' time online (accounting for nearly a quarter of total time spent on the Internet) according to a recent Nielsen report on social media, .
While we all know how important it is to market through the various social networks, it is vital to track and measure your efforts for success.
Here are five simple metrics to find out whether your social media effort is paying dividends.
#1: Examine Referring Traffic
Google Analytics is a fantastic way to measure how much traffic is being referred to your website from the various social channels.
Under the Traffic Sources tab, click on Referring Sites and then type in your social network of choice to see how much traffic is being referred. Set up goals based on the actions you want your visitors to complete.
Quick Tip: For Twitter referrals, search both Twitter and t.co, which is the built-in Twitter link shortener.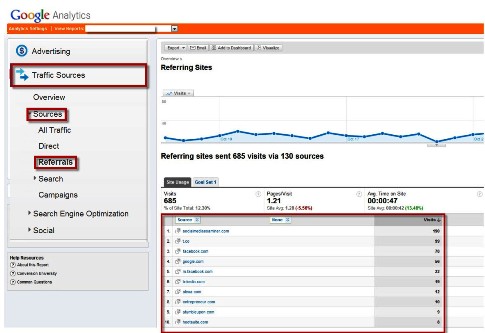 #2: Review the Quality and Relevance of Content
Content is the fuel for your social media engine, but if it's not relevant and useful, it's a waste of digital space.
The correct way to assess the value of a piece of content is not by continuously checking every five minutes to see if your retweet count goes up or if someone comments on your blog. These "vanity metrics" give a false sense of hope that your content is generating leads for your brand or business.
Instead of judging the success of your content by the feel-good double-digit share button, pull back the curtain and see what's really going on.
For each piece of content you create, monitor unique page views, time on page and total pages viewed. If unique page views go up, that's an indication that your reach is growing, increased time on page shows that your content is interesting to the visitor and increased total page views means your visitor wants to learn more by clicking on other pages around your site.
You can easily track these three mentions within Google Analytics by clicking on the Content tab, then choosing Overview. This will give you a snapshot of your top pieces of content along with detailed metrics including page views, unique page views and time on page. Drilling down into your content with Google Analytics is a great way to determine which content is resonating with your audience.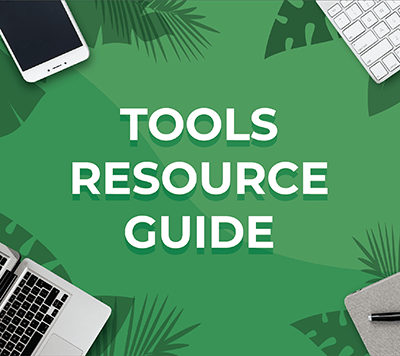 Looking for something to make your life easier?
Discover the tools we recommend to drive engagement, save you time, and boost sales across your entire marketing funnel or business.
Whether you need help planning content, organizing social posts, or developing your strategy, you'll find something for every situation.
FIND YOUR NEXT FAVORITE TOOL
#3: Look at Share of Voice
With social media, share of voice refers to the number of conversations about your company versus your competitors/market. The value of online customer and prospect interaction can be tied to the share of voice (SOV) metric, which I like to call "The Big Picture Show."
Segment brand mentions by social channel to uncover opportunities for improvement. You may find that your efforts on one particular channel are going unnoticed, but excelling on another channel.
Get Your FREE Course: Web3 for Beginners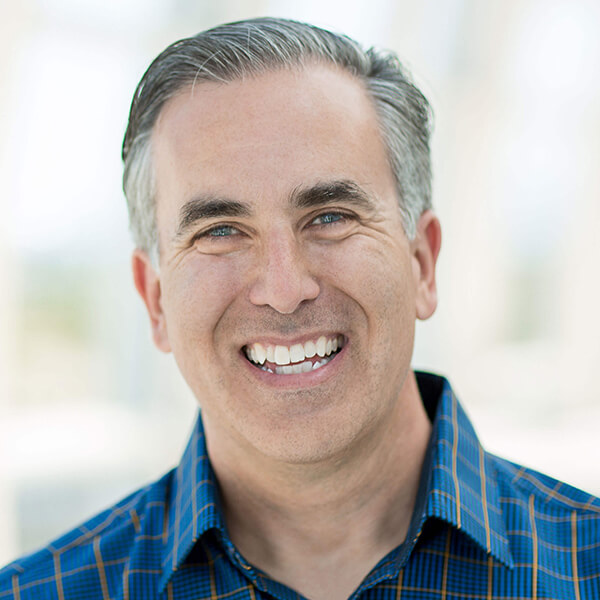 Curious about Web3, but don't know where to start or who to trust?

Introducing Web3 for Beginners, a course taught by Michael Stelzner, the founder of Social Media Examiner.

Learn the basics of Web3 and apply it to your business with this FREE comprehensive course.
CLICK HERE TO GET FREE ACCESS
The formula for calculating SOV is simple: divide the number of conversations or mentions of your brand by total number of conversations or mentions about other brands in your market.
To get your total number of conversations you can use a free tool such as SocialMention or if you have the budget, a more robust tool such as Radian6 has a widget that can calculate this metric for you.
Share of Voice = Your Mentions / (Total Mentions for Competitive Companies/Brands)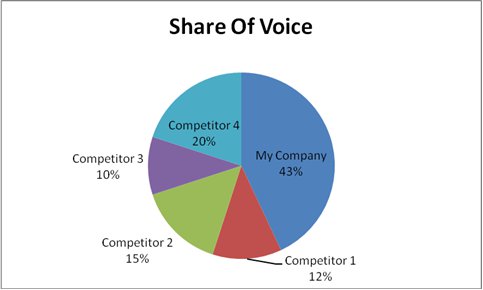 #4: Track the Total Size of Community and Engagement
Measuring and tracking the size of your collective communities is essential in determining whether you are adding value through your social strategy. Using a social CRM tool is a great way to integrate customer data with social profiles and interactions while monitoring growth and engagement levels.
Social CRM tools such as Sprout Social aggregate your activity into one easy-to-view dashboard where you can quickly see whether your strategy is moving in the right direction. Sprout offers a pretty good view of your basic metrics, including engagement and total size, and even goes a step further with recommendations for influencers to focus on.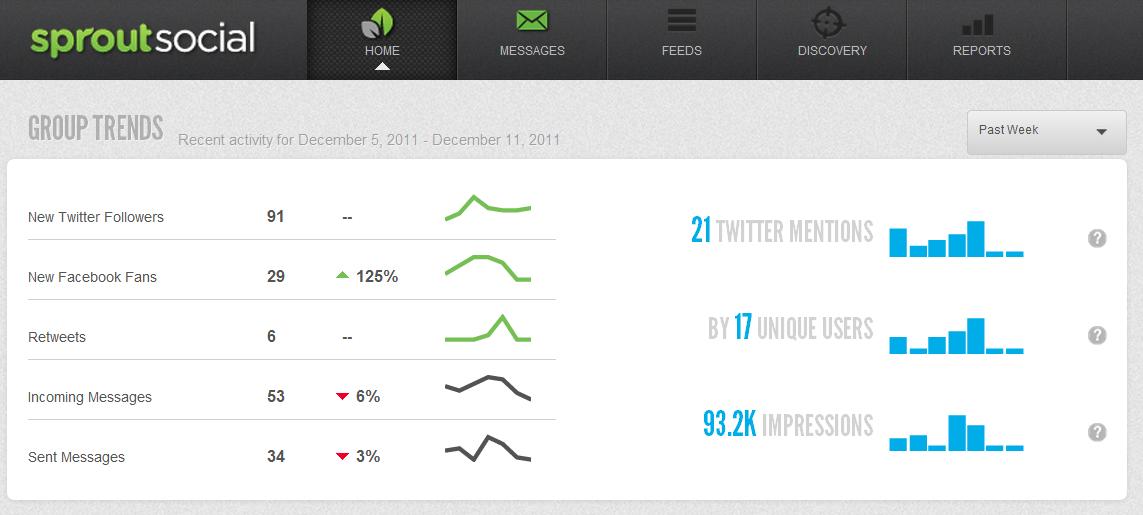 #5: Measure Sentiment
Sentiment analysis is imperfect at best, often ignoring the human element of sarcasm or simple context. To be completely accurate, you need to track this manually.
Go through your mentions and tag them as positive, neutral or negative. Add up the totals and measure over time. Are the good mentions growing and the negative mentions decreasing?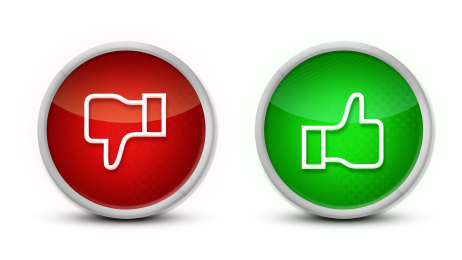 Track Your Social Media Return on Effort
The social metrics used to determine success are the ones that make sense for your business and that you can tie back to your marketing bottom line.
Building a simple dashboard manually or using a social CRM tool as mentioned above is an easy way to track and update these metrics on a weekly or monthly basis. You can then monitor trends and set goals for growth based on what's working.
If your metrics are not moving in the right direction or seem to be stalled, try mixing up your messaging and experimenting with different posting times and frequency.
What do you think? Does your business measure ROE? Which metrics are most important to your social strategy? Join the conversation and leave your questions and comments below.
Get Your FREE Course: Web3 for Beginners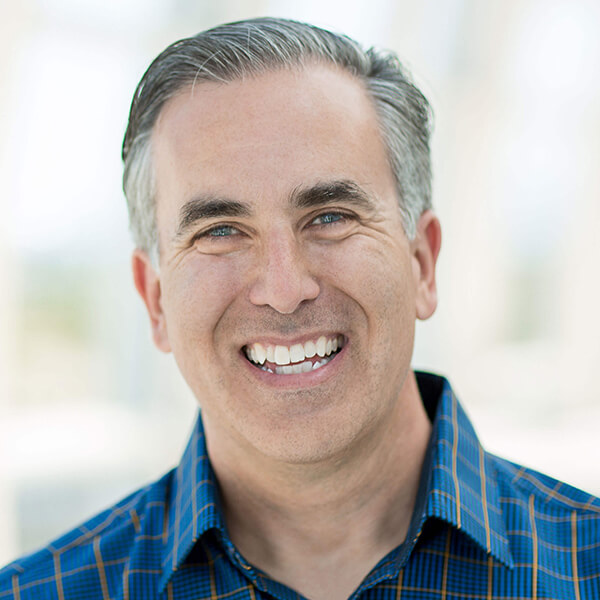 Curious about Web3, but don't know where to start or who to trust?

Introducing Web3 for Beginners, a course taught by Michael Stelzner, the founder of Social Media Examiner.

Learn the basics of Web3 and apply it to your business with this FREE comprehensive course.
CLICK HERE TO GET FREE ACCESS