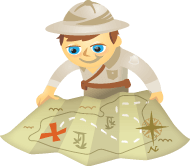 Does your business run events, conferences or similar meetings?
The ability for attendees to interact through social channels is a huge part of successful events.
Here are 4 ways to maximize the social media presence of your next event.
#1: Promote Your Hashtag Everywhere
A hashtag provides everyone with an easy way to find relevant social shares and take part in the discussion about the event.
When you are putting together materials for your event, everything should include the event hashtag.
The hashtag should be visible on your event website (consider showing a glimpse of the tweet stream on your home page).
When you promote the conference to potential attendees, include the hashtag so people are able to find others who are tweeting about your conference.
Any posters, slides, brochures or directories should have the hashtag visible so attendees can immediately identify how to tweet about your event and connect with others through social media.
Here are examples which follow the same logic to make sure the conference hashtag is visible to everyone.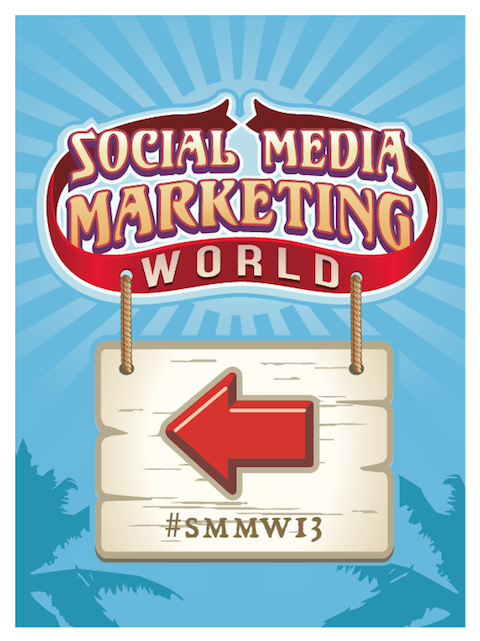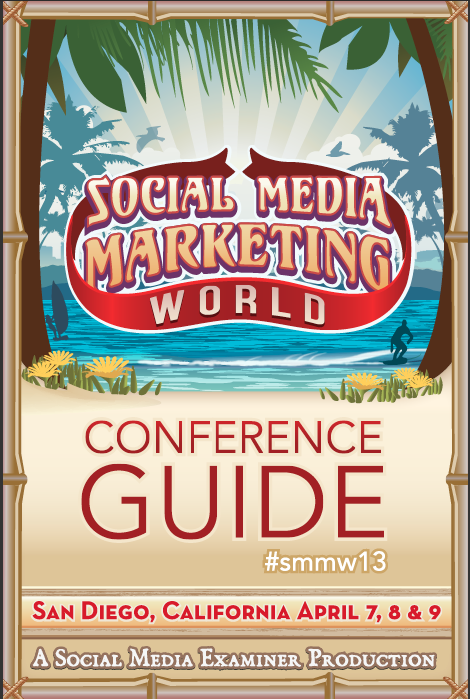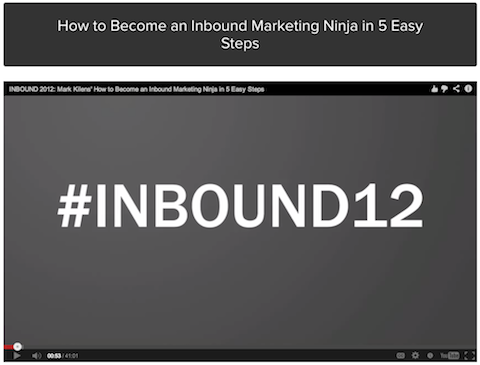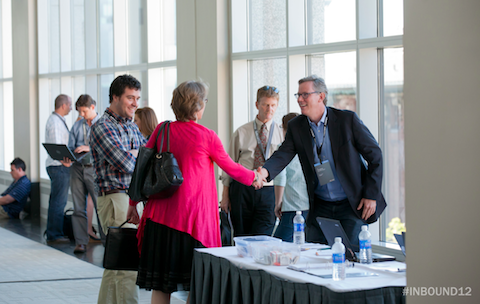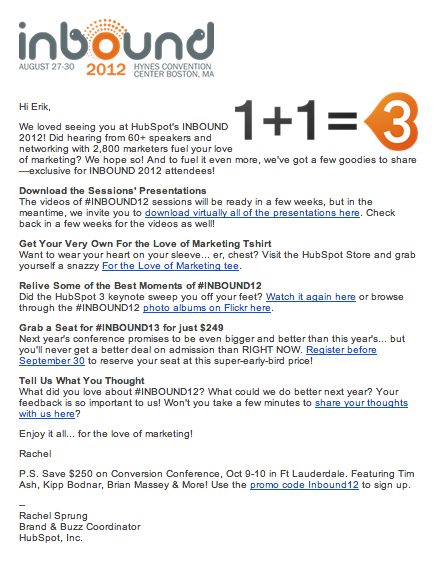 Having the hashtag on all of the conference materials ensures that people remember what it is and that they should use it in their social media communications.
Encourage conference speakers to mention the hashtag at the beginning of presentations and respond to tweets even after their presentation is over.
The more that attendees are able to see the effective utilization of social media at a conference, the more they will feel encouraged to use it.
#2: Include Social Media Functions in Your Mobile App
The majority of conferences now have a mobile app available to attendees. The app doesn't have to be extensive, but it typically includes the schedule, map and information about the app.
Many events are taking their apps to the next level by also including social media integrations. It is so important to make it easy for attendees to connect with each other, and since people are frequently in the app anyway, that is the perfect place.
LeWeb is an annual conference for entrepreneurs and digital enthusiasts that takes place in Paris. They had an elaborate mobile app that connected to multiple social media platforms. Anyone who wanted to participate in the social media conversation could easily see the different accounts, connect with others at the conference on social and participate themselves.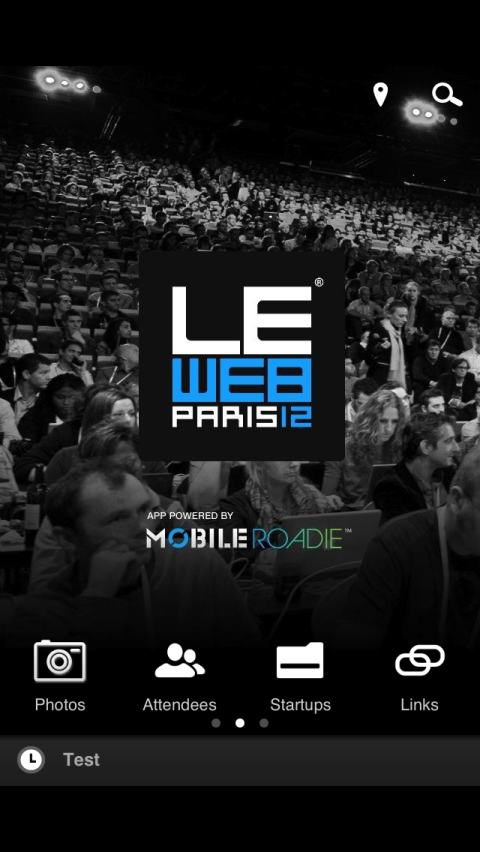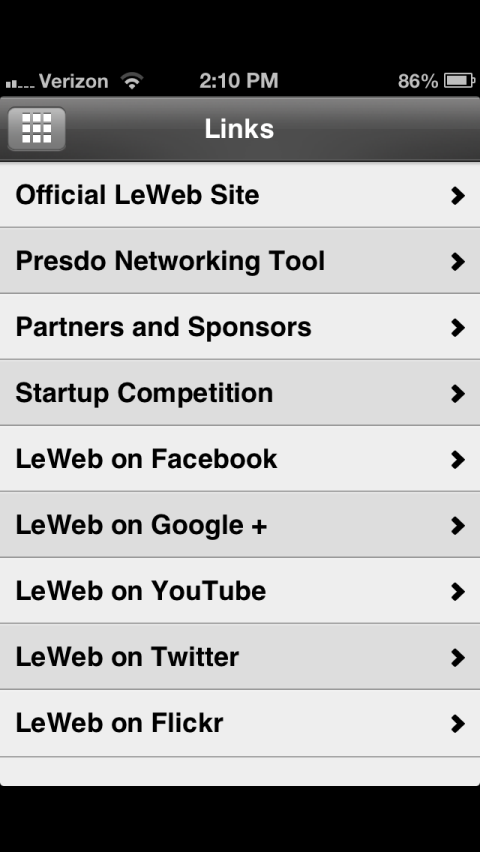 If you are creating a mobile app, take the extra step to include social media integrations.
Experience Social Media Marketing World Without the Travel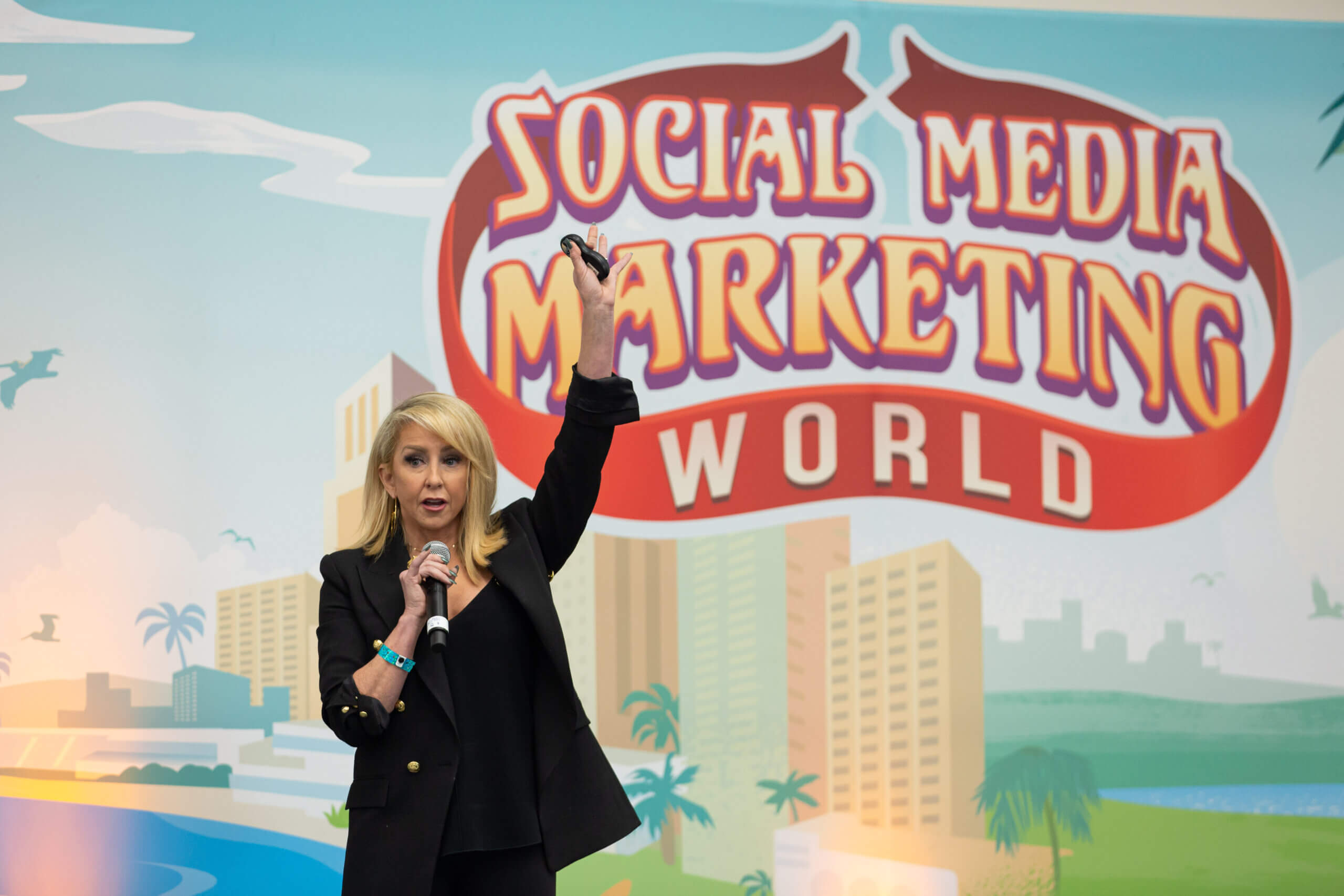 Imagine learning from the world's top social marketing pros without ever leaving your home or office.
Attend Social Media Marketing World virtually with an On-Demand Ticket. Watch all the sessions, keynotes, and workshops when and where you want! You'll walk away with real business-building ideas without having to deal with the stress or expense of travel.
CLICK TO LEARN MORE
Don't make your attendees go to the app for a map and then open their social media profiles to participate in the online conversation. Have everything your attendees need all in one place to give them a better networking experience.
Get Expert Social Media Marketing Training from the Pros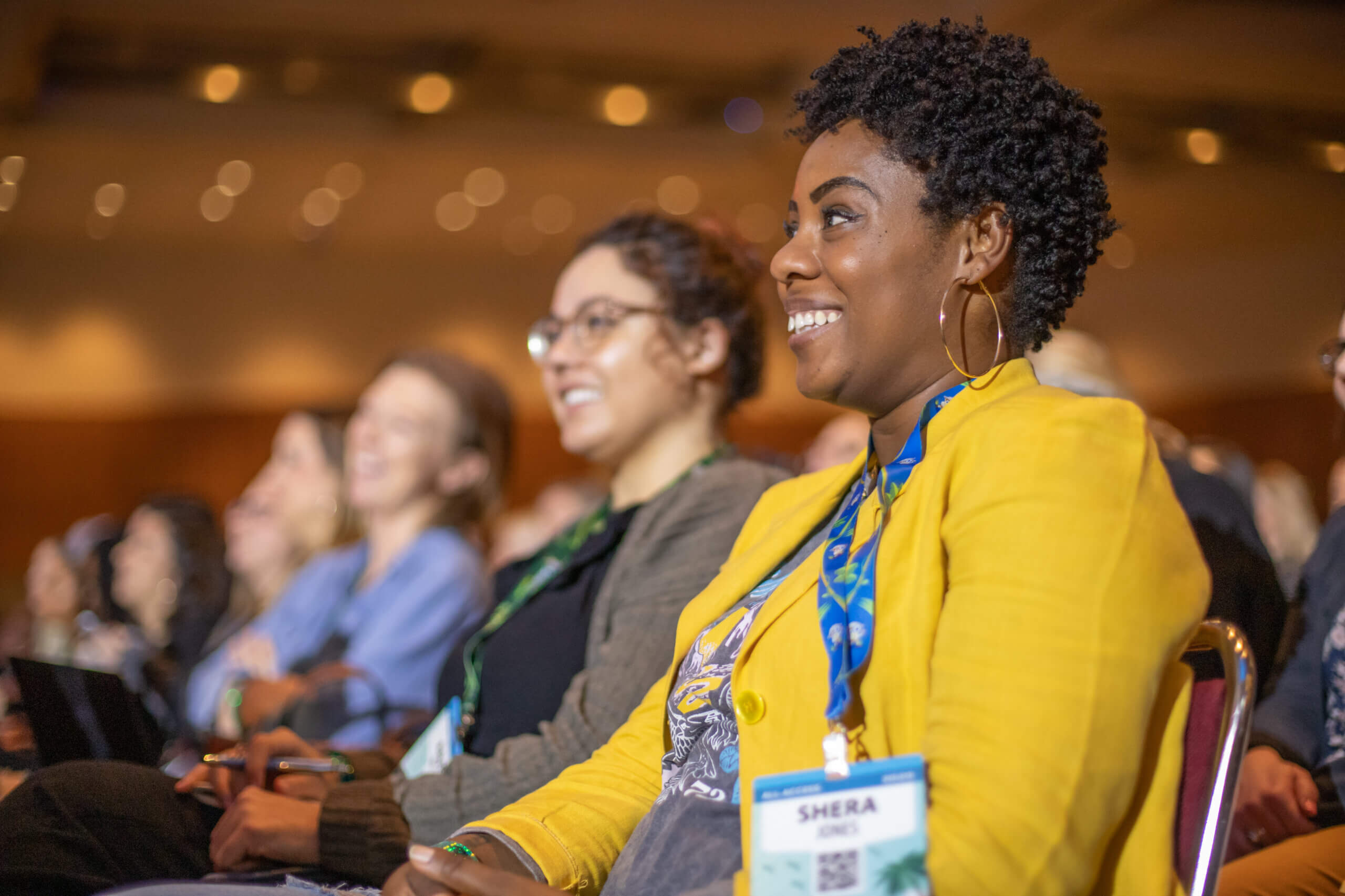 Want to get ahead of the competition or learn how to diversify your strategy?
Learn from dozens of the industry's most trusted experts, rub elbows with other smart marketers, and take your marketing to the next level during this 3-day event in sunny San Diego, CA.
CLICK TO LEARN MORE
#3: Have a Social Media Command Center
While attendees at your event are posting on various social media channels, it is up to you and your event team to be responsive to them. Having a few dedicated people to manage the social media channels, especially as they may be getting more attention than usual, is very important.
If someone is using the hashtag to ask a question, you want to ensure you respond as quickly as possible. Depending on the size of your event, assign staff whose only job during the conference is to respond to social media comments and questions.
Salesforce.com's annual conference, Dreamforce, attracts close to 100,000 people from all over the world to learn about marketing, sales and technology. Because of the high levels of social activity during the conference, they have set up a social media command center with staff members who can be active on social media throughout the day.
They have large screens that attract attendees and show that if they are participating in the conference through social media, they will get a response from someone who works at the conference.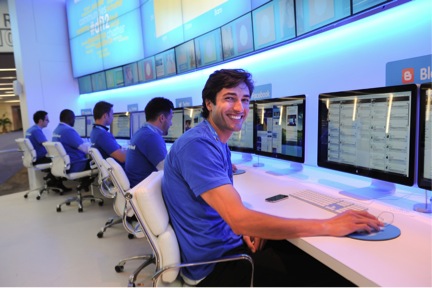 Even if your conference is fewer than 100 people, choose someone who can respond on social media throughout the day and even tweet soundbites from the speakers at your event. No matter the size of your event, there will always be someone who wanted to come but couldn't and would like to follow on social media.
By showing the activity on social media, you aren't just contributing to the experience of people at the conference, you are also enhancing the experience of the people who weren't able to be there, too.
Participating in social at conferences is also about getting in touch with your fans and followers to encourage them to attend your event in the future.
#4: Use Social Media as a Way for Attendees to Ask Questions
At many conferences, there are a lot of questions that attendees want to ask the speakers, but there isn't always an appropriate time or means.
Many conferences have adopted using social media platforms, especially Twitter, to encourage attendees to tweet in their questions with the conference hashtag. This accomplishes two goals: it will make it easy for attendees to ask questions, while also increasing the social reach of the conference.
The 140 Conference focuses on using social media platforms, especially Twitter. Leslie Hall served as a moderator for one of the panels in 2012 and encouraged attendees to ask questions on Twitter as a way to participate in the conversation.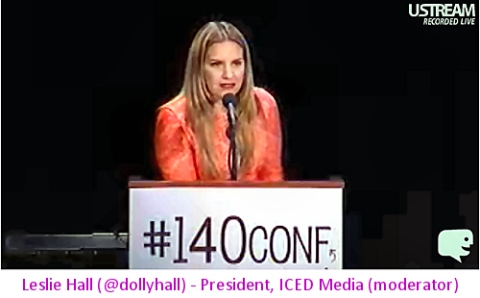 Attendees enjoy participating in conferences this way. Many people do not feel confident enough to ask questions in front of everyone, but by asking questions through Twitter, they are able to have their voice heard by the keynote speakers.
Conferences are more interactive and have a larger social presence by using techniques like this.
Incorporate Social Media Into Your Next Event
Now that social media is such a big part of everyone's daily lives, attendees will expect it to be incorporated into your next event or conference.
As an event coordinator, it is your job to make it easy for attendees to use social media and figure out where the conversations are happening.

What do you think? What other events have you seen that incorporate social media in creative ways? Leave your questions and comments in the box below.
Experience The World's Largest Social Media Conference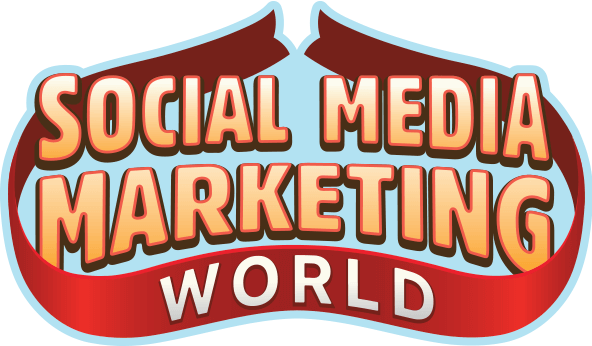 Quality marketing training, actionable takeaways, and beneficial connections—that's just a fraction of what you can expect at Social Media Marketing World! Join thousands of smart marketers in sunny San Diego this spring and level up your marketing.
🔥 Sale ends Tuesday! 🔥
GET TICKETS NOW