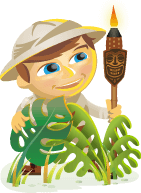 Do you want a bigger email list?
Looking for list building techniques?
To explore how to grow your email list using Facebook Live and podcasts, I interview Amy Porterfield.
More About This Show
The Social Media Marketing podcast is an on-demand talk radio show from Social Media Examiner. It's designed to help busy marketers and business owners discover what works with social media marketing.
In this episode, I interview Amy Porterfield, co-author of Facebook Marketing All-in-One for Dummies and host of the Online Marketing Made Easy podcast. Amy specializes in helping business owners grow and monetize their online marketing.
Amy explores ways to grow your email list using social media.
You'll discover how to balance free offers with selling your knowledge.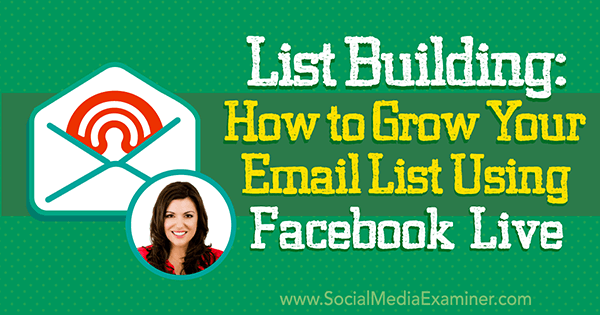 Share your feedback, read the show notes, and get the links mentioned in this episode below.
Listen Now
Where to subscribe: Apple Podcasts | Google Podcasts | Spotify | YouTube Music | YouTube | Amazon Music | RSS
Here are some of the things you'll discover in this show:
List Building
Why Marketers Need Email Lists
Amy, who's a huge fan of social media, uses Facebook every day to find and nurture her audience. However, she explains that when users are on social media, whether it's Facebook, Instagram, Snapchat, or another network, they're constantly bombarded with a ton of messages.
When marketing on social media, you have to compete with distractions that may take your audience away in seconds; however, an email list is a great way to cut through the noise and create a central hub for your business.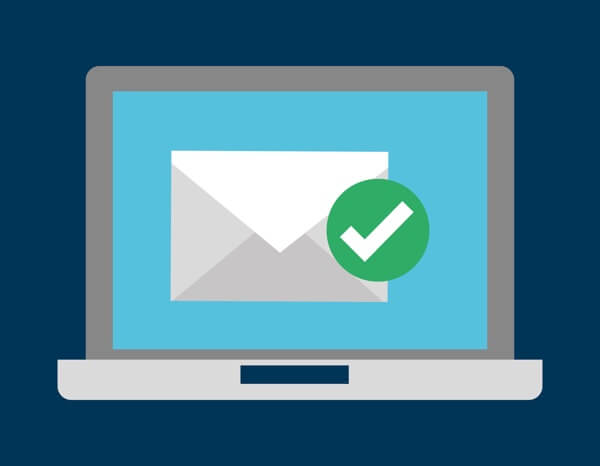 Your email marketing and social media need to go hand in hand, though. Not everybody will open up your email (a good average open rate is 20%). However, the people who do open your emails are typically your best customers and repeat buyers.
Listen to the show to hear why I think it's so difficult to get exposure on social media.
Content for List Building
Content types have changed over time. Over the last year, Amy has found that one of the best ways to grow an email list is through blog posts that offer content upgrades.
First write a blog post with valuable information that people will want to share; for instance, a post in which you list five ways to do something. Then inside that blog post, include a content upgrade (a freebie) that readers can get after they click a button and give you their name and email address.
For example, Amy has a blog post on myths about doing webinars and what to do about them. The content upgrade she offers shares rookie mistakes most people make with webinars.

A couple of years ago, it was okay if your website had one option for people to sign up for the newsletter. Now, she says, you need to have a few different ways people can join your email list. Amy explains you can pique their interest in different ways.
She might have three or four blog posts with different content upgrades, as well as some opt-in or lead pages with a freebie that she sends traffic to directly by sharing a URL during a Facebook Live video. Amy also uses this strategy with her podcast, which is her number-one lead generator; the content she creates in Facebook Lives and her blog posts are her next best lead generators.
Listen to the show to discover Social Media Examiner's offer to get people to subscribe.
Driving People to Your Content
While there are paid options (like Facebook ads) to get people to your content (so they'll subscribe), there are also free ways to drive traffic. One of Amy's favorite ways is with video.
First, she jumps on Facebook Live with an agenda. She'll talk about a topic, teach, give great value, and answer live questions. Then if she has a freebie that's related to a topic, she'll end with, "Make sure to go check out…" and give a simple URL. This is where people can either read a blog post and get a freebie or just go right for the freebie.
She says you can do the same thing on Insta Stories, which are Instagram stories (similar to Snapchat video). For example, Amy mentions an insta story where a woman promoted a free cleanse plan. She turned the camera on the computer, showed the page to get the freebie, and said, "Look. It's going away in 48 hours" and "here's the URL."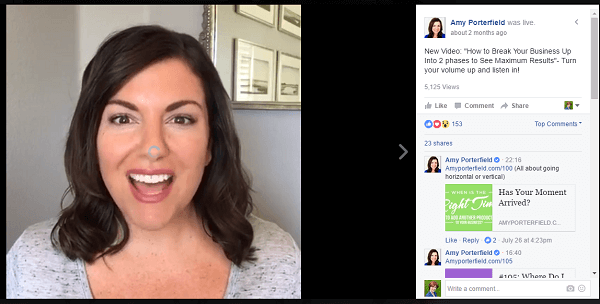 Right now, Amy believes video is the best way to grow your email list on social media, but stresses that your blog content, podcasts, and Facebook Live videos should all work together and complement each other.
For example, Amy did a blog post and podcast about how to WOW your audience once you've attracted those customers. She says she might jump on a Facebook Live and say, "Hey guys, I just finished a podcast. It's about creating a WOW experience for your audience, and I went over the five different ways to do so."
Then on the live video, Amy will go deeper into the topic, along with examples to paint a picture. She might say something like, "I have a podcast all about this, and you can listen to the three other tips if you go to this URL." She'll then typically say, "I also created a freebie there. So if you want to learn how to create your own WOW experience, look for the big yellow button in that blog post."
Amy notes that because she gets twice as much organic reach from a 30-minute Facebook Live video than she does for a 10-minute video, she tends to go a little bit longer.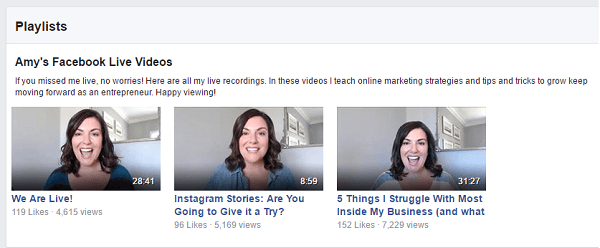 When tracking reach, Amy says she looks for a boost in downloads. Because her team has correlated higher downloads of podcast episodes with her Facebook Live broadcasts, they've boosted Facebook Live videos when they're doing a promotion since they know the broadcast will lead directly to a sale.
As far as remarketing is concerned, Amy always has the Facebook pixel on individual blog posts, so she can put ads for related content in front of people who've seen them. Typically, the ad is for a webinar (which is her biggest list-builder), but could also be for the freebie offered in the blog post if they didn't sign up for it.
Listen to the show to find out what led Amy to do more video.
How Amy Uses Her Podcast to Grow Her List
A little over a year ago, Amy and her team decided to turn her podcast into a lead generator. It was doing well, but they wanted to see a little more traction. They created a freebie to go along with almost every episode.
Before she records, Amy works with her team to figure out the freebie. For example, when she did a mini-training on how to get really good testimonials, the freebie was a template that showed the process of transforming a bad testimonial into a good testimonial.
Amy says these freebies do take a lot of time and effort, but the growth has been amazing; not only in the number of people who opt into her email list but also in the number of loyal customers who talk about the freebies all over the web.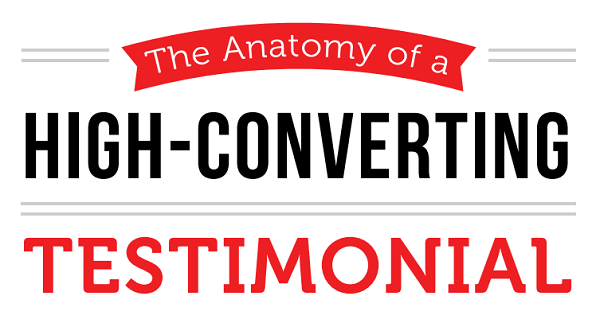 Since the podcast audience tends to be passive, Amy says the freebies have to go beyond a simple outline of the episode. They have to be so irresistible that someone gets off their treadmill at the gym (or otherwise stops what they're doing) to write down the link.
Every six weeks or so, Rick Mulready goes on Amy's podcast to do a dedicated episode about Facebook ads. Rick's idea was to do a calculator in a spreadsheet, so people can figure out how much money to spend on Facebook ads to have successful webinars.
Amy recalls it was really specific and they went back and forth on it a lot, but Amy knew it was an offer someone would make a note about and come back to.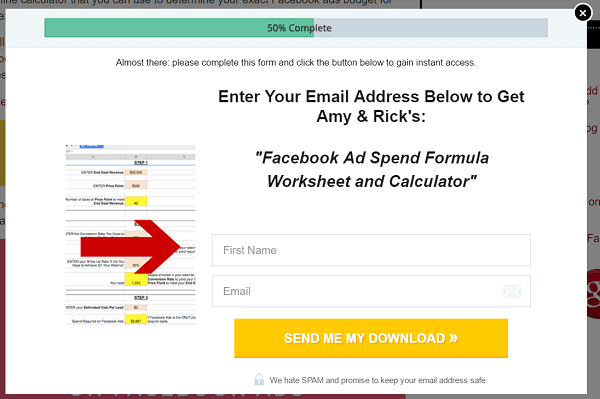 Amy shares that she uses Asana and a lead box from Leadpages to offer her freebies. She has one template for the image she includes in every post and uses the same designer from 99designs to change out the text.
When people click on the image, a box pops up that says, "Give me your name and email to get the freebie." After the opt-in, a confirmation box shows up to let people know they'll receive an email with a link to the PDF.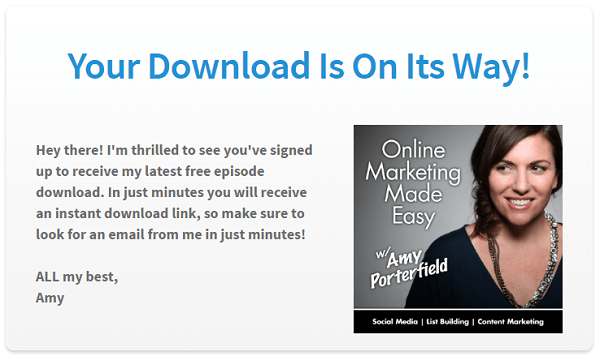 She keeps the email with the freebie simple, too. It's maybe three or four lines that say, "Thanks for getting this freebie, you're going to love it because ___. Here's the link."
In her podcast, Amy gives listeners the additional option of texting for the freebie link. (Leadpages does the texting through Leaddigits.) People can either text the number or go to a URL to get the freebie.
Amy stresses that it's important to determine the freebie before you start recording, so you can tease it and talk about it throughout the episode. During her episodes, Amy tells people where to go to get the show notes, and where to find the opt-in button. She also creates a stand-alone opt-in page for those who want to go right to the freebie.
In the same way that Amy mentions the freebie at the beginning and end of her podcast, she tries to do the same during her Facebook Live videos. For blog posts, she aims to put the freebie in the middle.
Listen to the show to hear why I think you get a better conversion rate when someone clicks on a box for a signup.
Why Give Away Knowledge?
When she first started her business, Amy was taught to give away her best stuff.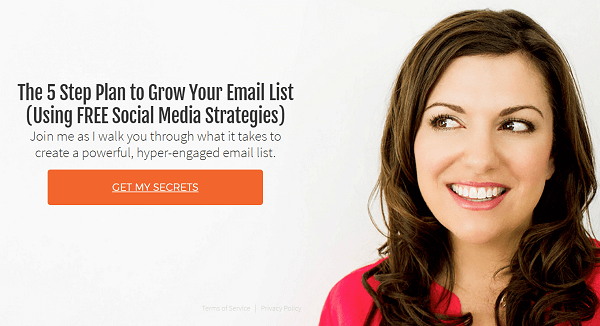 In The War of Art, Steven Pressfield says when the voice in your head says don't do it, that's like a green light to go forward. Amy says she was nervous at first, but some of the great Internet marketers she follows, like Eben Pagan, taught her this, so she had to try it.
Today, if she's creating something and the voice in her head says it's so good she should charge for it, she knows it will be a home run as a freebie. She says if you make your freebie better than other people's paid content, you'll be the leader in your niche.
Think of your free content as the "what" and sell the "how": a system, a blueprint, a path to get results. Give people the what and they'll pay to know how it's done and the steps they need to take to do it right. For example, Amy's blog post on the myths about doing webinars and the freebie with rookie mistakes is the what. If someone wants to know how to do a webinar system step by step, they have to pay for it.
Listen to the show to learn more about the value of giving away your knowledge.
Discovery of the Week
If you send regular emails as part of a newsletter or promotion, you may have seen a reduction in your open rates lately. Maybe your emails get stuck in the promotions tab or the spam folder.
G-Lock Apps offers a cool solution. Simply add a simple piece of code to the end of your email and G-Lock sends your email through a filtering system to tell you whether it will go to the Gmail Promotions tab, the spam folder, or the inbox.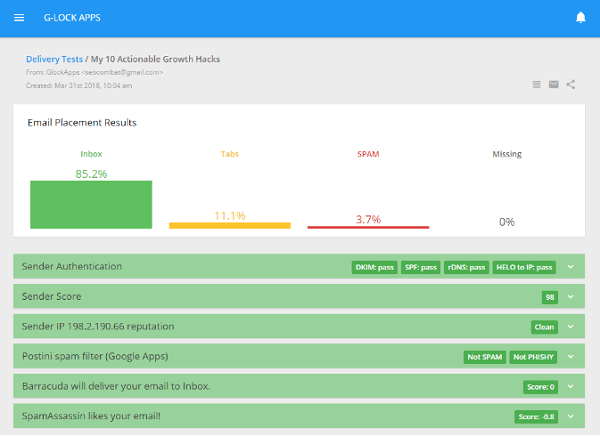 G-Lock Apps gives you seven or eight dedicated emails you can use to perform all sorts of tests on the platforms you care about most. You can create a segment in your list, send your message to that little segment, and watch the results come in. Then it shows you what's wrong with your email so you can fix it.
We have their $39/month subscription service and I've done hundreds and hundreds of tests; it's been amazing. If spending $39/month gets your emails into your subscribers' inboxes so they get opened and acted upon, the ROI could be monstrous.
Listen to the show to learn more and let us know how G-Lock Apps works for you.
Listen to the show!

Key takeaways mentioned in this episode: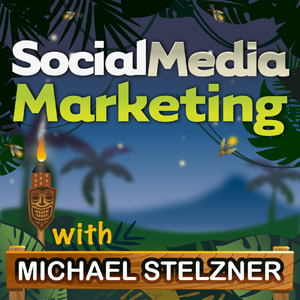 Ways to subscribe to the Social Media Marketing podcast:
What do you think? What are your thoughts on list building? Please leave your comments below.