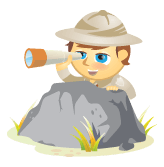 "If you can't make money on LinkedIn, you're deaf, dumb and blind," says James Filbird of JMF International Trade Group.
It's 6 pm on the west coast of the United States, but it's already 9 am tomorrow at James Filbird's apartment in Shenzhen, China.
Filbird is the proprietor of JMF International Trade Group Ltd., a company he built to $5 million in revenue largely through his efforts on LinkedIn, the only major social media platform that is not blocked by the Chinese government.
His beginnings in China, however, were less than auspicious.
Organization: JMF International Trade Group Ltd.
Social Media Handles & Stats:
Highlights: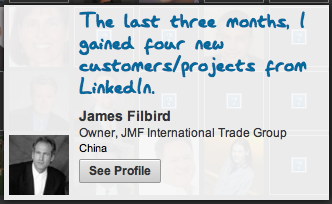 An American in China
When Filbird moved to China in early 2006, he spent nine months working on a manufacturing venture that eventually fell through. He had planned to stay at least a year, so when the deal went sour, he did some soul-searching.
"I had very little money in my pocket. Usually it's the Chinese coming to America with little money for their dream, but I did it the other way around."
He decided to stay in China as a business consultant and contract manufacturer, the "feet on the ground" for inventors looking to source products there, and gravitated to LinkedIn as a way to connect with potential business.
Early Adopter
A LinkedIn early adopter, Filbird had joined the site in 2004 as one of the first one million members. At that point he hadn't used it much, seeing it as a resource for job-seekers. But in late 2006 when he began building his business in earnest, it seemed the only choice for serious professional prospecting.
"Neither Twitter nor Facebook were of any interest to me. And there were no professionals to speak of that I saw on MySpace."
LinkedIn has also remained the only platform accessible without a VPN inside China. "[LinkedIn has] never been blocked by the Chinese government except for one day," Filbird said. "Whereas Twitter, YouTube and Facebook have been blocked for the last four years."
Get Your FREE Course: Web3 for Beginners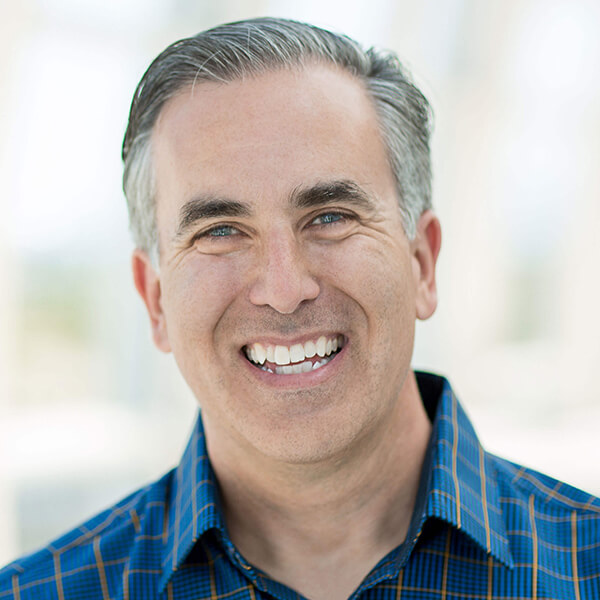 Curious about Web3, but don't know where to start or who to trust?

Introducing Web3 for Beginners, a course taught by Michael Stelzner, the founder of Social Media Examiner.

Learn the basics of Web3 and apply it to your business with this FREE comprehensive course.
CLICK HERE TO GET FREE ACCESS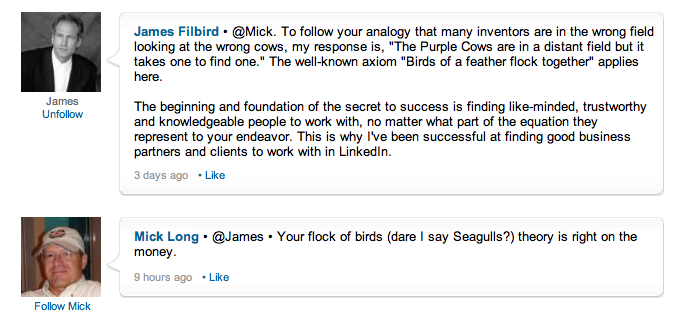 He built out his profile to 100%, joined the maximum allowable 50 groups and spent up to two hours daily on the site engaging in group discussions and looking for people to connect with.
Since then, he has used his strategy on the site to grow JMF International to between $3.5 million and $5 million in annual revenue. "There are a lot of really good people on LinkedIn," Filbird said. "They're professional, courteous, friendly, fun, a wealth of information and they're super-smart. That's why I've been able to get most of my business from LinkedIn."
Building an International Business Using LinkedIn
Here are Filbird's seven steps to cultivating successful business relationships using LinkedIn, whether you live in China, Chicago or Chesterfield.
#1: Brush Up Your Profile
Before engaging with others, spend some time using best practices to fill out your LinkedIn profile.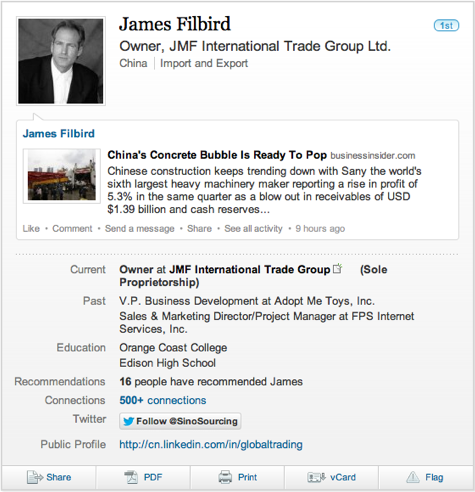 #2: Join 50 Groups
"If you're not using groups, you're not using the biggest resource on LinkedIn," said Filbird. "That's where the gold is—people looking for help."
Filbird finds groups to join by searching for keywords in the Groups Search function, seeing what groups his connections are in and receiving group recommendations from his connections.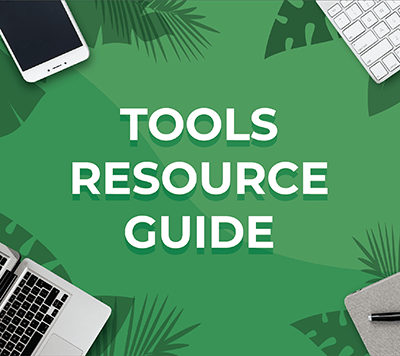 Looking for something to make your life easier?
Discover the tools we recommend to drive engagement, save you time, and boost sales across your entire marketing funnel or business.
Whether you need help planning content, organizing social posts, or developing your strategy, you'll find something for every situation.
FIND YOUR NEXT FAVORITE TOOL
Although the explosion in the number of LinkedIn groups means there is also a lot of spam and self-promotion, he insists that separating the wheat from the chaff is time well spent. "It takes time and a good eye."
To gauge the health of a group before joining, look at the Activity tab in Group Statistics, which is available on the Group Profile page even for private groups. Look at the ratio of comments to discussions. More comments than discussions indicates highly engaged members, whereas many discussions and few comments indicate a group with little real activity and lots of self-promotion.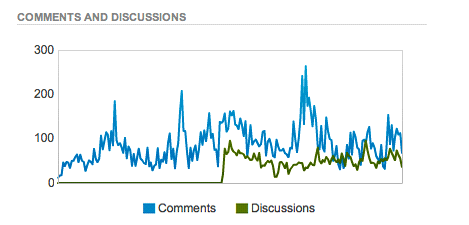 #3: Scour the Group Digests
"From every single group, I received [daily] notifications. That's the gold." Filbird started every day by spending approximately two hours searching for discussions that looked interesting. "When I'd get up in the morning, I'd check my email and go through 50 different news feeds." Filbird considered this part of his daily work of prospecting for business.

As his business gained traction, Filbird cut down somewhat on this time investment, but still reads daily digests for 25 of the 50 groups he belongs to.
#4: Engage in Discussions
It's not enough to simply join groups and look through the digests. When you find a discussion that looks interesting, chime in and become part of the conversation.
"Make [your comment] attractive to people and something that offers them a lot of value. If somebody likes what you say, they'll go to your profile and they'll connect with you."
By initiating discussions that generate comments, you can also be recognized as a top influencer in the group's sidebar.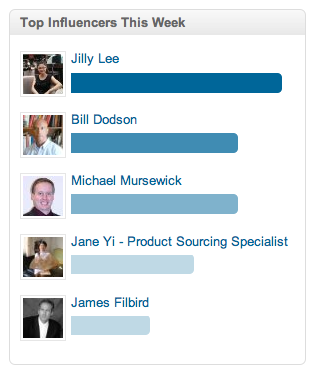 #5: Connect
Since 2006, Filbird has grown his connections to approximately 1,600, most of whom he has met through groups or found through mutual connections. "They're all hand-picked," he said. "I'm not a LION (LinkedIn Open Networker)."
He also lauds LinkedIn's improvements in the People You May Know feature, allowing members to find more relevant connections.
"I look for [people] whom I might potentially want to work with, engage them there on LinkedIn and if they show an interest, I move them over to Skype."
#6: Move the Conversation Offline
Once Filbird has engaged in discussion with someone from his groups and connected with them, he evaluates whether he would like to take the conversation offline.
"I say, 'I would like to talk to you about how I'm able to help you—do you use Skype?' [They reply,] 'Sure, here's my Skype ID.' Boom, we're talking in the next couple of days. I've developed business partnerships, client relationships and friendships that way, through Skype."
Filbird estimates that for every 10 people he engages on LinkedIn, one of them will develop into some kind of relationship. For people he connects with on Skype, one in three results in some kind of business.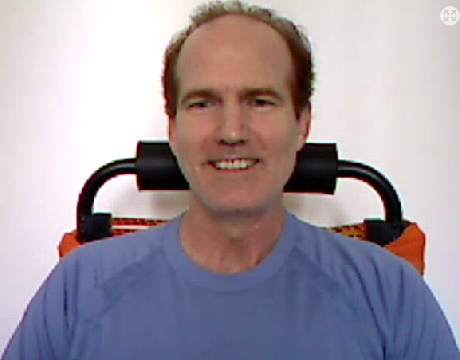 #7: Reevaluate
Filbird's group memberships are constantly evolving as he reevaluates whether they still have value to him. Although he is always a member of 50 groups, only three or four are among the original 50 he joined five years ago.
New groups are forming all the time and the relevance of certain groups also shifts over time. "As my focus in business has changed, so my focus in groups has changed."
Craft Your Own LinkedIn Strategy
What if you don't have one to two hours a day to read daily digests? How can you apply these techniques to leverage LinkedIn for your business? Try this strategy or modify it to fit your situation:
Touch up your profile.
Join 50 groups.
Get weekly digests for 5-10 groups.
Spend one hour weekly participating in discussions of interest.
Send connection invitations to people you meet in discussions.
Ask connections if they would like to connect by phone or Skype.
Every three months, reevaluate group memberships and weekly digests.
Filbird can't say enough good things about LinkedIn as a resource for building a business. "It's a phenomenal tool. I lost all my money and I had to rebuild, and I've done it with LinkedIn."
What do you think? How have you used LinkedIn to grow your business? Has it helped you create business relationships overseas? Leave your questions and comments in the box below.
Get Your FREE Course: Web3 for Beginners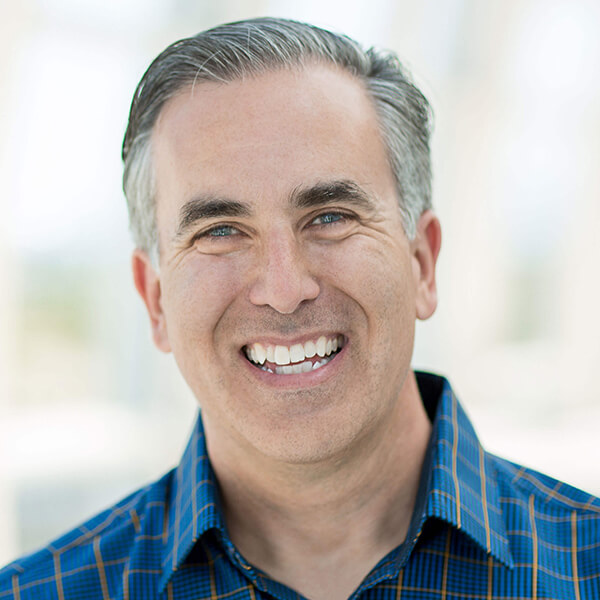 Curious about Web3, but don't know where to start or who to trust?

Introducing Web3 for Beginners, a course taught by Michael Stelzner, the founder of Social Media Examiner.

Learn the basics of Web3 and apply it to your business with this FREE comprehensive course.
CLICK HERE TO GET FREE ACCESS