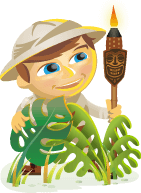 Wondering what the future is for blogs?
Is blogging dead?
To discover what the future holds for blogging, I interview Mitch Joel and Mark Schaefer.
More About This Show
The Social Media Marketing podcast is an on-demand talk radio show from Social Media Examiner. It's designed to help busy marketers and business owners discover what works with social media marketing.
In this episode I interview Mitch Joel and Mark Schaefer. Mitch is the president of Mirum, author of CTRL ALT Delete, host of the Six Pixels of Separation podcast and a blogger at TwistImage.com. Mark Schaefer is a marketing consultant, author of The Content Code, co-host of The Marketing Companion podcast and a blogger at businessesGROW.com.
Mitch and Mark discuss the premise that blogging as we know it is dead.
You'll explore the future of publishing your content on social networks and beyond.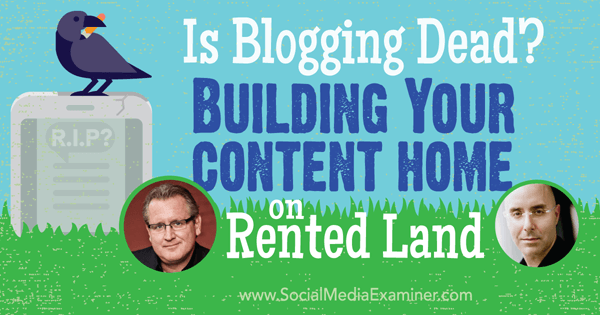 Share your feedback, read the show notes and get the links mentioned in this episode below.
Listen Now
Where to subscribe: Apple Podcast | Google Podcasts | Spotify | RSS
Here are some of the things you'll discover in this show:
The Future of Blogging
Blogging's evolution
Mitch recalls that when blogging first came to be, there wasn't much else. Technology didn't empower us to do things like shoot and post videos immediately, stream online or do podcasts. Back then, even sharing images was pretty difficult.
He shares that for him, blogging started to evolve when social media platforms for smaller forms of text-based publishing turned up, like Twitter. Then images and video became easier to publish and share.
Mitch says things became very different with Twitter and Facebook status updates. The updates gave people who were writing long-form articles the ability to publish stream of consciousness–style instead. He talks about how this change created a space for platforms like Huffington Post to progress and become more popular with people who wanted to write.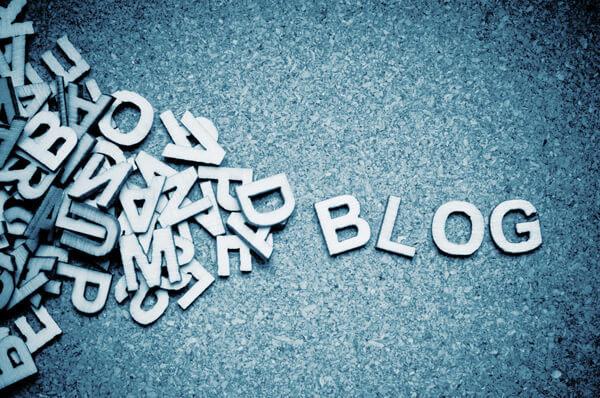 While Mitch still looks at his blog as a place for a writer to write, he says it's no longer the primary place for his content. He talks about putting content in places such as Medium, LinkedIn Publisher, Facebook Notes and Harvard Business Review where it might find different audiences. He explains why he'd rather publish directly on these other sites and use them as his distribution platform.
Mark thinks blogging will be dead when reading is dead and that there will always be a place for long-form content. He explains why things like podcasts and streaming video are taking some readership away and how smartphones play into that.
Mark says that Mitch is onto something in saying what's changing most drastically is not what we're doing, but where. He points out that there are cataclysmic changes in how content is published and consumed and offers the example of Facebook Notes, which encourages people to blog on Facebook.
Mark talks about the difference in publishing on Facebook, LinkedIn or other platforms and says the magnet for inbound leads isn't on your website anymore.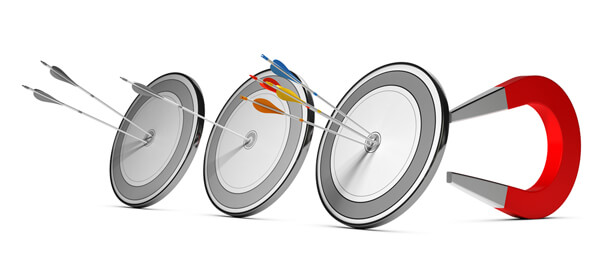 When discussing the question of what is and isn't a blog, Mitch shares why he's moving away from using that terminology and using words such as article, writer or journalist instead.
It's semantics, Mark says, and shares an insight from Tom Webster, his partner on the Marketing Companion podcast. Tom works for Edison Research where they study podcasting a lot. One of the things they found was that people don't know what the word podcast means.
Listen to the show to discover what Mark says will happen with storytelling and content marketing in a few years.
Building on "rented" land
Mitch says it used to be that publishing on social networks was like building your house on rented land, and explains why he doesn't believe it's that way anymore. He shares that it's no longer a sense of rented versus owned; it's a combination that creates a holistic platform.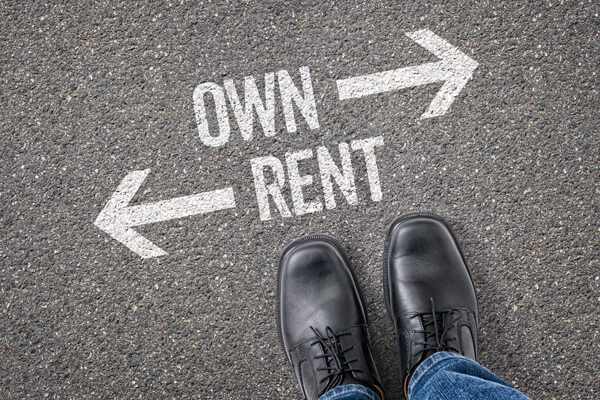 He talks about the biggest problem brands have right now with content marketing and why it's costing them a lot of time, effort and money to attract a customer.
Mitch says that while Mark and Gini Dietrich have done amazing jobs creating community with their blogs, for most people it's becoming harder to maintain their audience and community. He shares that as each year progresses, the complexity of the Internet makes it increasingly harder to entice someone to come and read a blog. Mark agrees and says we need to embrace social media.
Mark shares the example of Dorie Clark, author of Stand Out, whom he interviewed for his book. He says Dorie has always published on rented land such as Harvard Business Review, Forbes and other places, hoping it would drive people back to her website, but she found it doesn't drive traffic.
Mark says Mitch is right and that the energy and cost of drawing people to your site are incredible and are becoming unrealistic for a lot of businesses.
Mitch shares why he thinks email is the bridge to creating tremendous value on rented versus owned land.
Listen to the show to hear how Mitch used to choose which publications to work for as a freelance writer.
Publishing on the different types of alternate platforms
Mitch explains why you can't view publishing on Facebook to your social network in the same light as you view publishing to a platform like Huffington Post, Mashable or Harvard Business Review that has its own audience. He goes on to discuss why he thinks Medium falls somewhere in the middle and shares what he sees as the value of the platform.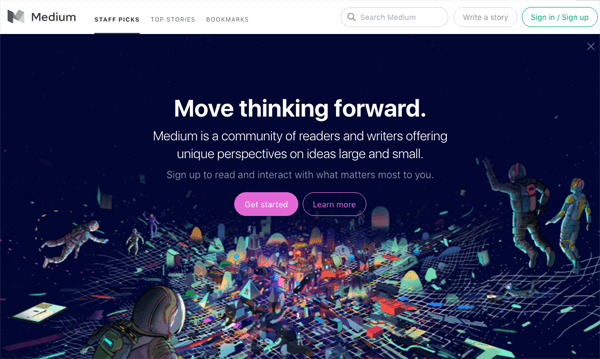 If you're thinking about publishing three or four times a week, Mitch shares why he advocates doing one article a week on Huffington Post, one on LinkedIn and one on Medium.
Mark points out that publishing on Forbes and Harvard Business Review isn't accessible to most people. He says that if you're just starting out, there's opportunity to reach a vast audience on LinkedIn and Facebook; an audience you could never build on your own.
Listen to the show to discover the additional benefits to publishing on LinkedIn.
How social networks change the rules
Mitch believes social networks charging for visibility is only a problem if the assumption is that distribution should be free, and shares why he believes there's value in boosting something or paying for it to reach a larger audience.
Mark agrees and recalls his Content Shock post and writing that this is a world where the deep pockets are going to win. He says a lot of people resisted the notion, saying the Internet is the great equalizer. But Mark doesn't believe that's true anymore.
He says that while he believes in paying for distribution, he's concerned it will clean out the people without any money and talks about what he learned from the guy in charge of running the publishing efforts at Facebook.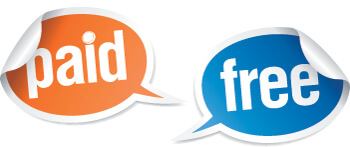 Mitch refers back to Content Shock and explains that we're living in a world where even the best content doesn't always get seen. He shares that he's using Pocket to save long-form content to read later and has over 6,000 thoughtful pieces he's not yet read. (Instapaper is another resource.) There's too much cream at the top and you now have to fight (or pay) to access an audience, and Mitch thinks people should.
Mark echoes that thought and says we have to think in a different way. He say blogging is more than building a brand or creating a voice of authority; everything you publish is part of the battle for attention.
Listen to the show to hear why Mitch says you can't confuse big brands publishing content to Facebook with individuals using Facebook to build their networks.
Branding
Mark talks about the importance of using a blog for branding and discusses why he thinks an email newsletter is the glue that holds a brand and its blog together.
Mitch believes the future of brands and their content will be in how they develop their network. He talks about the differences between networks and channels and uses Amazon's purchase of Twitch to illustrate his point.
Mitch says the Twitch platform is really more of a network because it has different content channels. He says Facebook is a channel you turn on to look at your news feed and Snapchat is a network because there isn't really a feed; you open the app to see different users. The opportunity for brands, he says, lies in how they develop their content network with the right channels.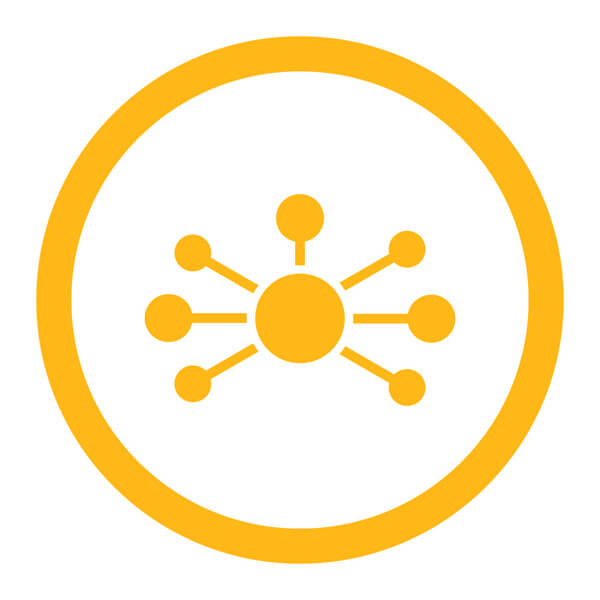 Mark says that as the sands of Facebook, Twitter and LinkedIn are shifting, brands need to adapt to the new rules and try new ways of building their audience. Mitch agrees and says that his network model is his answer to those new rules.
Listen to the show to discover how we at Social Media Examiner are building and expanding our brand.
Is blogging dead?
Mark says blogging is not dead, although it's different and is probably less important than it was a few years ago. He believes blogging will continue to evolve with innovations and ways to connect to people with long-form content. He doesn't know what it's going to be, but he doesn't think it's going to go away.
Mitch has always referred to blogging as a personal publishing platform. Everyone has the ability to create a piece of text-based content and publish it instantly to the world for free, and without an intermediary. Based on this pure definition, he doesn't think it's going anywhere.
Listen to the show to hear more of Mitch's thoughts on the linguistics of blogging.
Discovery of the Week
Want an app to help you better manage and structure your time? Check out 30/30.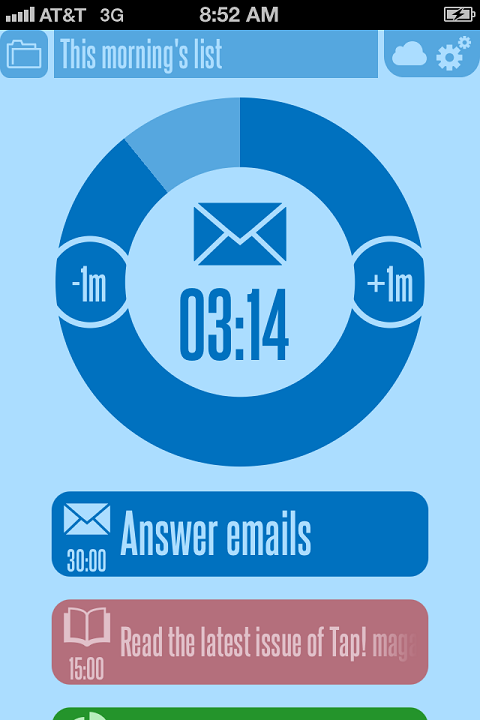 The app uses the philosophy behind the Pomodoro method: doing things in intervals, which helps you maintain focus on the task at hand. Essentially you do 30 minutes of work, and then take a 30-minute break (or whatever time period is reasonable for you).
The app has icons for email, books, music, photos, social networks, checklists, etc., that you can line up in personalized workflows. For example, set up 25 minutes of email and then have the next interval be a five-minute break, then repeat that email segment or begin another task segment such as checking Facebook or Twitter.
Each time you've completed a segment, the app's timer notifies you with an alarm. While you're working, you can see how much time you have left in your current interval and which interval is next. You can even hit pause if you have to take a phone call or attend to something urgent.
The app is for iOS devices and you can get it for free on 3030.binaryhammer.com or in the iOS app store.
Listen to the show to learn more and let us know how 30/30 works for you.
Other Show Mentions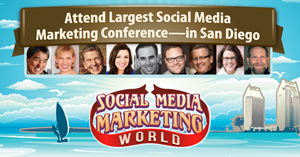 Today's show is sponsored by Social Media Marketing World 2016.
You can now sign up for Social Media Marketing World 2016. It's the world's largest social media marketing conference. By attending, you'll make connections with 100+ of the world's top social media pros (plus 3,000 of your peers) and you'll discover amazing ideas that'll transform your social media marketing. Speakers include Guy Kawasaki, Mari Smith, Michael Hyatt, Jay Baer and Michael Stelzner.
.
See what attendees experienced at our 2015 conference.
The event takes place in San Diego, California on April 17, 18 and 19, 2016 and hundreds of people have already purchased their tickets. If you've heard about Social Media Marketing World, and always wanted to go and connect with the leading thought leaders and soak in a lot of knowledge, visit SMMW16.com.
The networking is going to be off the hook. We have our opening-night party on an aircraft carrier, the USS Midway.
During this episode Phil Mershon, event director at Social Media Examiner, takes you behind the scenes at Social Media Marketing World to share how he's pulled together moderators and panelists for sessions at the conference. This year's moderators include Mitch Joel, Jay Baer (influencer marketing), Chris Penn (analytics) and Bryan Kramer (employee advocacy).
If you're interested in attending Social Media Marketing World, we have the best pricing you will ever find going on right now. Click here to check out the speakers and the agenda and grab your early bird discount.
Listen to the show!

Key takeaways mentioned in this episode: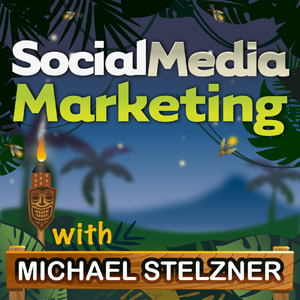 Ways to subscribe to the Social Media Marketing podcast:
What do you think? What are your thoughts on the future of blogging? Please leave your comments below.