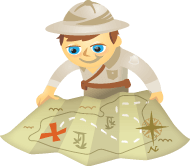 Are you seeking ideas to integrate your social activities?
To be successful, no social media effort can truly exist as an island.
Today, more and more businesses are seeking ways to integrate components of social media to achieve optimal benefits.
In this post, I'll cover 26 tips, an A-Z guide, on ways to blend, mix it up, get the most bang—and create an integrated social media campaign.
#1: Apps Increase Brand Awareness and Customer Loyalty
"Anyone can start a page on a social networking site, but it can be incredibly difficult to gather support on that page," writes Alight Design Agency.
They suggest that businesses devise a strategy that is effective and flexible so it can be altered to meet the demands of a market that can change significantly in less than 24 hours. "The right smartphone application or app can help businesses increase brand awareness and customer loyalty."
Would a smartphone app be a viable option for your business?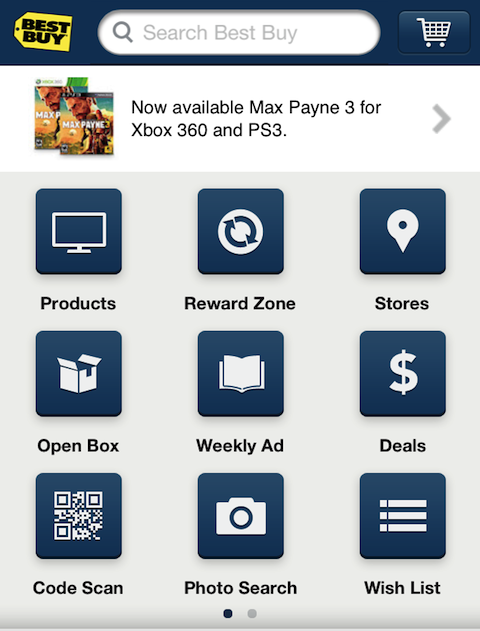 #2: Build Customer Loyalty with Social Media
Online tools such as blogs, Facebook, Twitter, YouTube and others can help provide businesses with opportunities to enhance customer relationships in real time.
Netedge Marketing offers ways to put social media to work to improve brand loyalty so customers will want to promote your company in a positive way:
Monitor customer comments
Identify customer needs through a survey that you promote via social media
Address customer complaints, resolve the problem and blog about how you took care of it
Engage customers by encouraging them to share feedback directly via comments on blogs or on Facebook and Twitter
Encourage satisfied customers to share their experiences on social media sites
#3: Complement Social Media by Thinking Locally
Large national brands with local presences need to consider adjusting their thinking and content strategy at times by taking a local approach. Matt Long suggests that the local Facebook strategy should complement the national strategy, not mimic it.
He writes, "Corporate content certainly should be included (think new product information or national contests), but it should represent no more than 40% of the total contents. The 60% bulk of content responsibility rests squarely on the shoulders of the local affiliate."
#4: Direct Campaigns Can Be Bulwarked by Social Media
Geoff Livingston and Gini Dietrich write, "The corporate-marketing world still operates in silos of public relations, advertising, and interactive and direct marketing. As the newest discipline in the fold, social media accentuate this continuing situation."
They suggest that social should be integrated into the larger mix and offer three types of campaigns that social media can help—direct, flanking techniques and top-down. (See #6: Flanking and #20: Top-Down for continued discussion of these points.)
The Conference You've Been Waiting For
As a small business marketer, you can probably only pick one or two events to attend each year. Get an unbeatable conference experience and expert training at Social Media Marketing World in sunny San Diego, California—from your friends at Social Media Examiner.
🔥 As a valued reader, you can save $600 on an All-Access ticket if you act now! Sale Ends Tuesday! 🔥
CLICK HERE TO LEARN MORE
Geoff and Gini tell us that direct is the marketing channel that produces the most return on investment and that it still can be "bulwarked by social media."
Direct can be enhanced by using a one-on-one conversation with stakeholders online. They offer the following examples:
#5: Email Marketing and Social Media Work Well Together
DJ Waldow writes that email and social media go together like Batman and Robin. They both can be effective on their own; however, when combined, their (super) powers can save the city and exceed your marketing goals.
DJ offers 9 ways to integrate email marketing and social media:
Include social icons in emails
Ask email subscribers to share and connect
Send a dedicated email campaign
Provide incentives
Promote email sign-up via social networks
Include "Retweet this!" snippet in email
Build an email opt-in form on Facebook
Don't forget SMS (text)
Promote email marketing on your blog
 #6: Flanking Technique Campaigns Helps Social Media
Geoff Livingston's and Gini Dietrich's second type of campaign that social media can bolster is what they refer to as a flanking technique, where companies and organizations can utilize creative ways to interact with and influence customers.
Examples include:
#7: Goal-Integrated Platforms Can Be Time-Savers
Pam Moore writes that integration may seem like a lot of work up front. But as she says, "the more you integrate, the less work you will have to do on the back end once you get the sites launched."
For more detail, see Pam's post about how you can integrate multiple social media platforms.
#8: How To Think about Integrating Social Media with Traditional Media
Tom Martin suggests using a framework for integrating social media and traditional media. He says it's probably best if marketers move away from replacement thinking and focus instead on complementary thinking.
"Under the complementary model, we look for ways that social media can leverage advertising and vice versa in order to create a more impactful and effective integrated campaign… drive consumers (via advertising or public relations) to online destinations where conversations are built to deliver long-term brand results."
#9: Integrate Social Activities with Other Inbound Efforts
Sam Zastrow offers a number of tips to help integrate your social activities with other inbound efforts:
Convert social followers to email contacts—direct followers to content that will encourage them to join email lists
Fish for referrals—social media followers can be very valuable if they refer your business to others
Build your customer profile—connections you make via social media can tell you a lot about what kind of people make use of your business
Strengthen your content's SEO—by coupling good content with smart social media practices you can vastly improve your content's SEO
Get press—boost your public relations strategy by targeting journalists with social media
#10: "Just in Time" Can Also Be a Downside
Paul Chaney suggests ways to integrate email and social media and points out that social media as "just in time" marketing works well because information can be shared quickly.
However, the downside is that it's also transient. "A tweet sent now is forgotten in an hour. Email, on the other hand, has greater stability. Email messages can be archived for a more lasting effect."
One way that marketers avoid having their social media updates forgotten is to include references to them in email newsletters and/or blog posts where they gather a sampling of their social media updates from the week. "Interesting too, Twitter has just announced a new weekly email that  'delivers the most interesting news and items you might have missed from the people you're connected to.'"
How do you integrate your social media updates so they have a little more permanence?
#11: Killer Comments Cultivate Relationships
Marcus Sheridan writes that blog comments are often a poorly understood and underutilized tactic by individuals and businesses. Marcus offers a number of excellent tips for how to cultivate relationships with blog comments.
Comments, as we can see on a blog such as Social Media Examiner, offer ways for the reader to expand upon points in the article, make a recommendation to the author, provide an opportunity for people to meet and make connections outside of the comment and post (e.g., connect via Facebook, Twitter, Google+).
Comments can be highly integrative experiences. How do you cultivate relationships with comments on your blog?

#12: Live Events Can Be Integrated into Social Media
How can a live event create a unique social media experience? Pepsi recently announced plans to stream live music concerts this summer to followers of its @pepsi Twitter feed.
Catherine Robinson reports, "Pepsi has asked fans to share their experiences on the social networking platform with the call to action: 'Everyone's got a #LiveForNow moment. Tweet yours.'"
You might not have the kind of scale as Pepsi, but how can you use Twitter to integrate users' experiences from your webinar, sales conference or other events?
Attention Agency Owners, Brand Marketers, and Consultants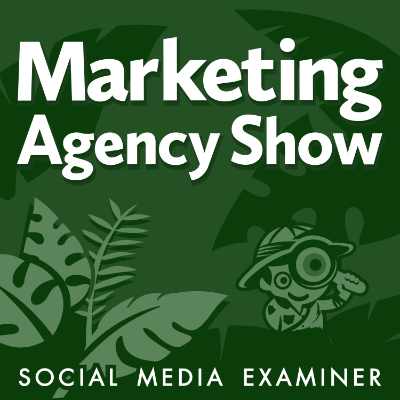 Introducing the Marketing Agency Show–our newest podcast designed to explore the struggles of agency marketers.

Join show host and agency owner, Brooke Sellas, as she interviews agency marketers and digs deep into their biggest challenges. Explore topics like navigating rough economic times, leveraging AI, service diversification, client acquisition, and much more.

Just pull up your favorite podcast app, search for Marketing Agency Show and start listening. Or click the button below for more information.
CLICK HERE FOR THE DETAILS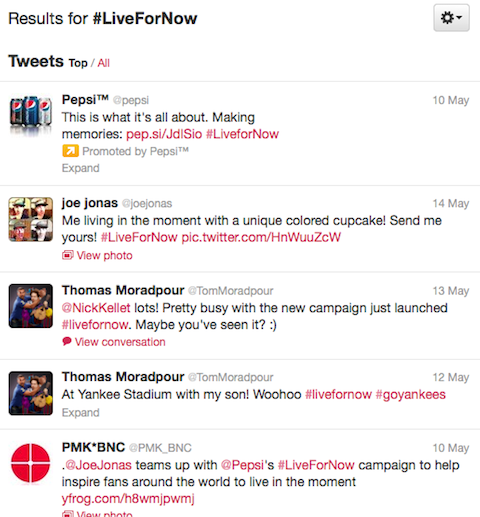 #13: Measurement Strategies Should Be Integrated into Initial Campaign Planning
Altimeter Group suggests that social media can help marketers learn how their programs perform in the real world, as well as drive decision-making for new content and campaigns.
They point out that one emerging best practice is to "integrate measurement into the initial planning of a campaign to facilitate learning, accountability, and continuous improvement."
#14: "Not Campaigns" Provide Opportunities, Too
Sometimes when all the noise quiets down, we may find that we can hear more clearly. Craig Rodney describes the quieter times, or "not campaigns," as a time when brands have more opportunity "to listen, converse, share, help and become more engaged."
What "not campaign" messages have you received?
#15: Original Song Can Go A Long Way
Question: how can you speak to multiple countries with many cultures and languages? If you're like Brand USA, you too might find the answer in music.
Dave Anderson writes about the ways in which Brand USA is utilizing an original song, "Land of Dreams," composed by Grammy award-winning singer-songwriter Rosanne Cash, the daughter of music legend Johnny Cash.
"Brand USA is employing a completely integrated marketing strategy that uses a mix of 15-, 20- and 60-second television spots, a strong online presence and media strategy to reach possible visitors, and print, digital and billboard ads.
Pages on YouTube, Facebook and Twitter have been developed to showcase specific promotions and engagements around the US, and holidaymakers will be able to use the Discover America website as an information portal to plan their trip."
While we've come to associate words, videos and pictures with social media, an original song may not be the first thing that comes to mind when we're exploring an integrated approach to social media marketing. But as we can learn from Brand USA, the sky is really the limit when it comes to integrating social media.
What can you do to stand out and get noticed?
Brand USA's commercial as seen on YouTube:
https://www.youtube.com/watch?v=bcfbdiiEQDM
#16: Perpetual Beta Helps Brands To Keep Evolving
Greg Satell offers an interesting perspective. He writes, "Past mindsets and tactics seem clumsy and contrived, remnants of a lost era." Where marketers used to put up a series of ads until the effectiveness decayed, they now need to build platforms that develop and mature.
Greg says that what's needed is "a new way of working. Brands need to become authors whose stories unfold over time. The old campaign mentality needs to be replaced by the principle of perpetual beta, where the brand is always becoming, never being."
Can your social media communication stay in a state of perpetual beta? How will that differ from what you've been doing until now?
#17: QR Codes Are A Lot More Than Little Black Dots
A quick glance at a QR code (Quick Response Code) may make you wonder what all the fuss is about—black dots on a white square background. But in recent years, "these two-dimensional barcodes have become common in consumer advertising and packaging, because the dissemination of smartphones has put a barcode reader in everyone's pocket for the first time. As a result, the QR code has become a focus of advertising, since it provides quick and effortless access to the brand's website." (Wikipedia)
Jeff Korhan suggests that QR and other two-dimensional (2D) codes can be readily integrated into your current business marketing practices to bring your online content to a mobile audience in real time.
He offers 5 ways that QR codes can grow your business:
Plan your QR code campaign strategy
Create quality codes and test them
Link codes to mobile-friendly or mobile-optimized sites
Track scans with code management systems
Deliver value and a favorable user experience

Example of a QR code from Best Buy.
#18: Re-issued Products Can Help Breathe New Life
Ryan Buddenhagen says the latest innovation for social media is to use it not only to track what customers are saying about beloved discontinued products but also to ask what it is they want back—and then deliver on what you find out.
Can you bring back a product or service that your customers have missed and/or asked for?
#19: Serve Your Clients though Social Business Integration
Pam Moore writes about social media lies, myths and fairy tales and on her list is how some people think that social business integration can come later. Instead she suggests that "the better you can integrate social media into your business sales, customer service, and marketing processes, the better you will be able to connect with and serve your clients."
How can you integrate social media more into business processes?
#20: Top Down Campaign Plays a Significant Role
Top-down is the third campaign type laid out by Geoff Livingston and Gini Dietrich and here they say that social media can support and play an increasingly larger role in significant campaign launches. Examples of common support tactics include:
#21: Uber Social Media Tools Help Businesses Manage Their Social Media Efforts
When Sarah Miller asked the question some time back about what tools help people manage their daily social media activities, she received a whole host of responses including TweetDeck, HootSuite, tweepi, Sprinklr, Pluggio and Sprout Social. As you can well imagine, the selection of social media tools can be a very personal choice.
Regardless of what tool you select to manage and integrate your daily activities, some keys for success are to find the tool that works best for your team and company, use it regularly and train and divide the tasks among a number of people. There's nothing worse than everything coming to a standstill when a member of your team is out sick or on vacation.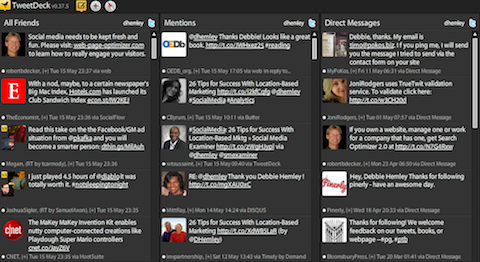 #22: Viral Videos Plus Promotion Can Be Key
Depending on a video's theme and content, it can go viral in no time at all. Video producers may take the extra steps to help promote their video campaigns.
Brand-m shared the experiences of JVC Mobile Entertainment which recently launched "Turn Me On: The Road," a documentary-style viral video featuring the band Halestorm. The US campaign includes online banner ads, video content placement, social media integration, extensive PR buzz, plus a concert tour promotion.
Videos will benefit by being integrated into a business's social media efforts.
How have you integrated video into your marketing plan?
#23: Words Into Actions Can Be Your New Social Media Mantra
Brian Solis once wrote that full social media integration often happens in stages and is an evolutionary process for companies and consumers alike.
One stage he identified was "turning words into actions." As Brian suggests, "Actions speak louder than words. Businesses must act. Once the social consciousness is opened, bring the spirit of your company throughout it to affect change."
Brian says that listening and observing is not enough. Instead, we must make the shift from a simple response to purposeful, strategic communication. "It is in this stage that we can truly produce captivating content and messages. In order to hold it, we have to give the audience something to believe in—something that moves them."
Is your social media action-driven?
#24: E(x)cellent Customer Service Can Be Provided Through Social Media
Social media extends beyond what we may have traditionally thought of as B2B or B2C marketing. Social media affords us a way to integrate customer service with our other marketing messages.
And as businesses have been discovering, if they're not set up to field customer questions and complaints via social networking platforms, customers are using it as a back-door approach to access a representative of the company.
Savvy businesses are anticipating the inevitable. In an earlier post here on Social Media Examiner, we discussed 26 tips for adding customer service to your social media strategy. You'll find an A-Z guide, everything from allocating your resources to being zealous about maintaining good customer relationships.
#25: Your Integration Plan Is Moment's Away
Rome wasn't built in a day, and neither is social media integration. As we near the end of the 26 tips, this may be the time to pick a few things from the list that you hope to integrate immediately and identify other areas that you will plan to do by the end of 2012.
What will you plan to do differently over the next few months?
#26: Zoom Agents Can Help Lead the Way
Pam Moore defines a social zoom agent as someone who takes on the responsibility for the success of becoming a social business. They will own the success of the engagement, content, approach, strategy and integration. "This person must eat, sleep and breathe a goal of becoming a social business."
Do you have a social zoom agent who can help your company further integrate social media efforts?
What tips can you add for integrating social media campaigns? Leave your comments in the box below.
3 Days of World-Class Training—Zero Travel!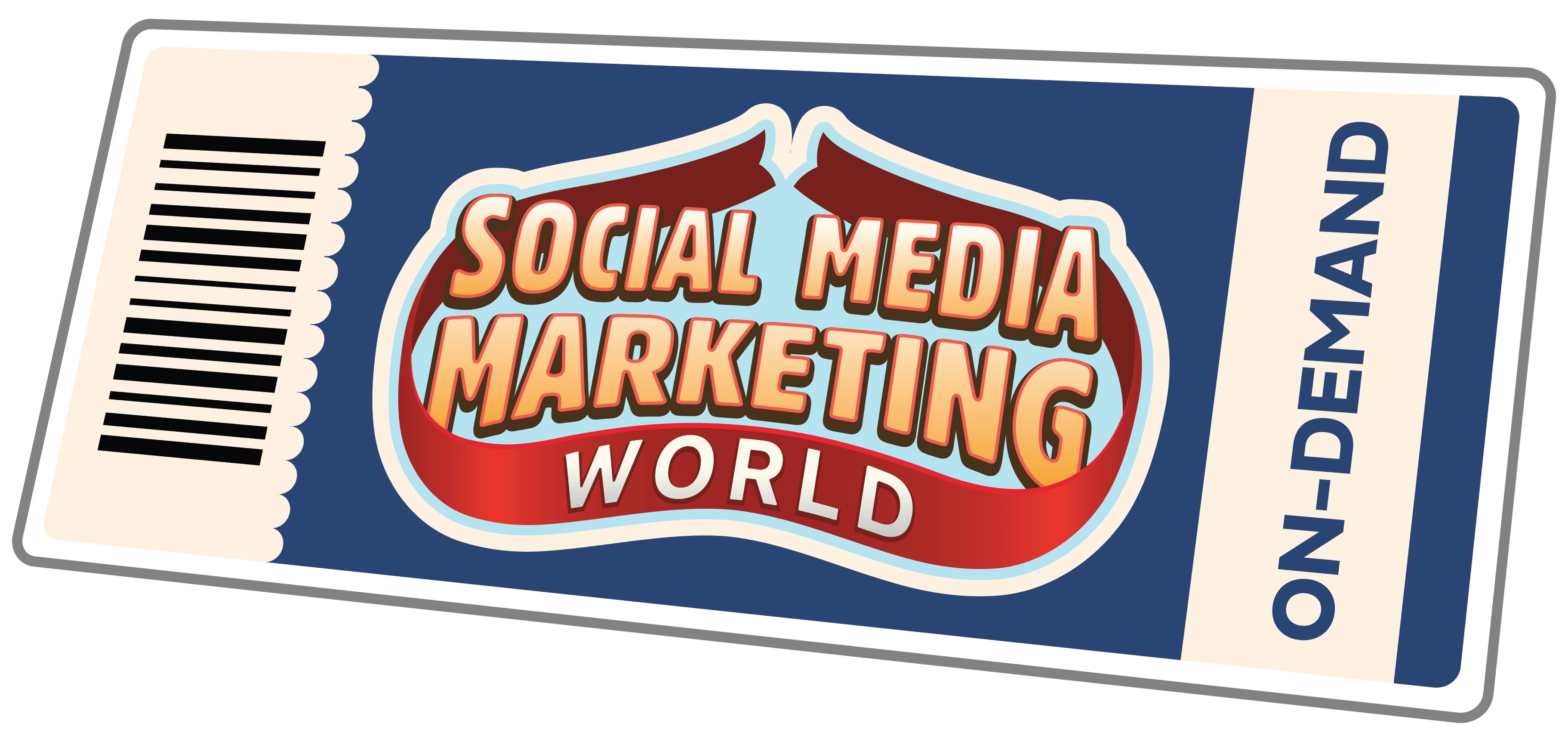 Travel to Social Media Marketing World off the table? Get all of the great content at a fraction of the price with an On-Demand ticket.

That's full access to recordings of every keynote, workshop, and session—the ones people travel thousands of miles to see. Don't wait. Get your On-Demand ticket and enjoy actionable content that you can watch anytime, anywhere.
GET YOUR ON-DEMAND TICKET NOW