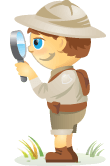 Welcome to our weekly edition of what's hot in social media news.
To help you stay up to date with social media, here are some of the news items that caught our attention.
What's New This Week
Instagram Introduces Instagram Stories: Instagram debuted Instagram Stories, a new feature that lets you "share multiple photos and videos… in a slideshow format: your story." With Instagram Stories, "you can bring your story to life in new ways with text and drawing tools" and "the photos and videos will disappear after 24 hours and won't appear on your profile grid or in feed." According to the Instagram blog, Instagram Stories will be rolling out globally over the next few weeks and will be available on both iOS and Android.
Twitter Announces a New Twitter Ads Manager: Twitter is gradually rolling out a new Twitter Ads Manager "to all advertisers globally in a public beta over the coming months." According to the Twitter Advertising Blog, this new tool will provide "a central workspace to plan, manage and report on campaigns" and "easily view and optimize performance at multiple levels – campaigns, ad groups, or promoted Tweets and other ads." The new features being added to Twitter Ads Manager include custom filtering, custom metrics, and the ability to "export only the data you need" for building reports. Twitter will continue adding "new functionality that will help you save time and run more successful campaigns with Twitter Ads."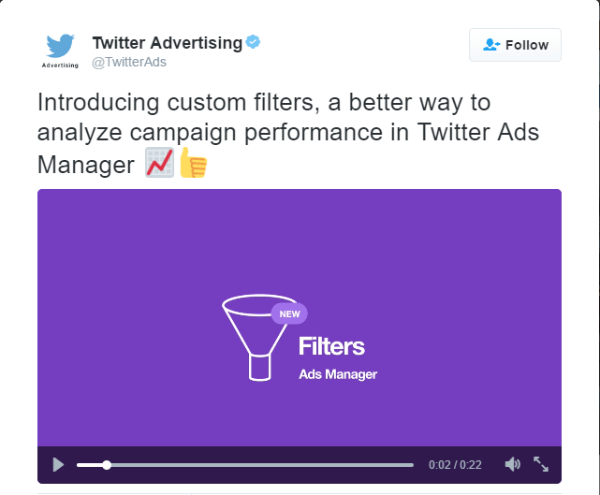 LinkedIn Introduces Videos From LinkedIn Influencers: LinkedIn announced that your "LinkedIn Feed will come to life in a whole new way with the introduction of 30-second videos from LinkedIn Influencers." According to the Official LinkedIn Blog, more than 500 influencers were invited to "share their thoughts on trending professional topics and news, ranging from diversity and workplace culture, to education and innovation – all through the richness of video." LinkedIn also notes that "anyone can follow an Influencer at any time to engage with their content, either from their profile, the feed, or their video," but at this time, "the ability to create video content is currently only available to Influencers" selected by LinkedIn.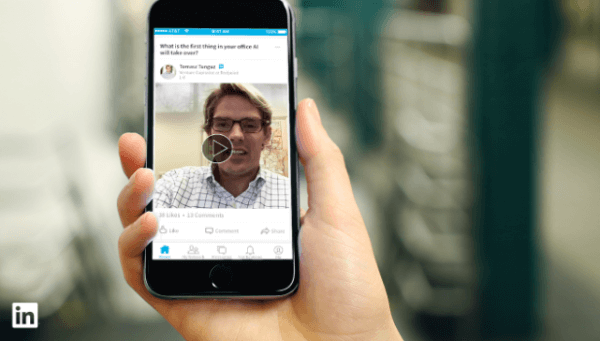 Twitter Rolls Out Instant Unlock Cards for Exclusive Content: Twitter announced that "all global advertisers can now use conversational ads and a brand-new Instant Unlock Card that encourages people to Tweet to unlock exclusive content." The new Instant Unlock Cards extend conversational ads, which feature "compelling images or videos that include call-to-action buttons with customizable hashtags" by "incentivizing users to Tweet by offering access to exclusive content (e.g., a film's trailer or an exclusive Q&A) after the Tweet is sent." According to the Twitter company blog, "these ad units are now available to all managed accounts in all markets."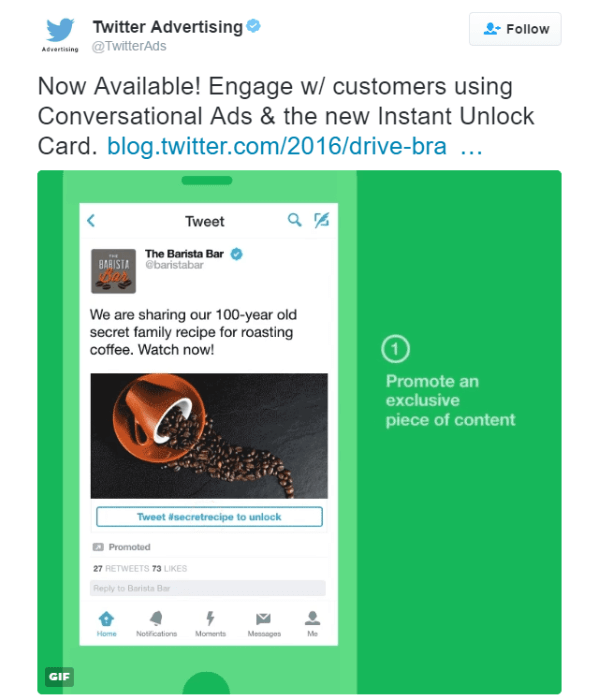 Facebook Introduces Shopping and Services Sections to Pages: "Facebook has begun rolling out new sections for pages merchants design [sic] to promote their goods and services on the site." The new Shop section allows businesses to "display products they're selling on their Page" and "enable customers to not only search for items but make offers through Facebook Messenger." Facebook is also rolling out a Services section, which will provide the same functionality to businesses providing professional services. VentureBeat reports that the Shop feature is currently only available to pages in "high-growth and emerging markets," including Thailand, Brazil, Vietnam, Indonesia, Malaysia, Mexico, Philippines, India, Argentina, and Taiwan. However, the Services section is now "available globally to professional services providers and will be rolled out to all pages in 'the coming weeks'."
Our Take on Top News This Week
In this week's show from Friday, August 5, 2016, Michael Stelzner and guests discuss the top news in social media. Topics include Instagram Stories, LinkedIn Influencer videos on the LinkedIn feed, and updates to Snapchat. Subscribe to future shows here.
More News to Note
Google Rolls Out Google Analytics Demo Accounts: Google introduced a fully functional Google Analytics Demo Account, which comes equipped with real business data and "all the major features you would typically implement [with a Google Analytics account] like AdWords linking, Goals and Enhanced Ecommerce." This new tool, along with courses and training, community support, and many other resources offered by Google, is available to all users and provides a "practical way to try new features and learn about Google Analytics."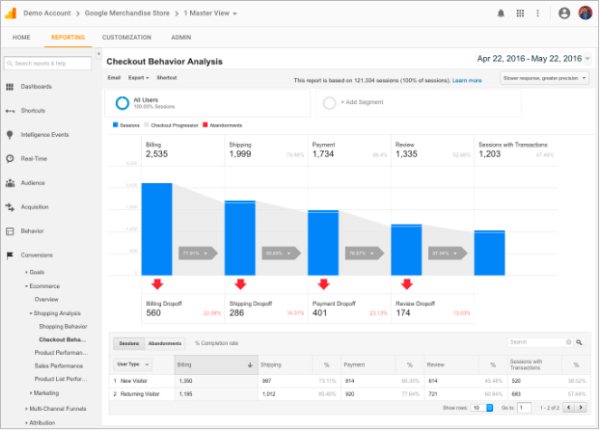 Snapchat Adds Location-Based Geostickers : Snapchat rolled out geostickers, "special stickers" that function like Snapchat geofilters. As The Next Web notes, the new Snapchat geostickers are "themed to your current location, and you can resize and move them around just like any other stickers or emoji in your snaps, or just send them in chats." The new Snapchat geostickers are "available now in Los Angeles, New York City, San Francisco, Washington DC, Honolulu, London, Sydney, São Paulo, Paris and Riyadh."
Twitter Calls for Entries for the First-Annual Twitter Awards: Twitter is looking to "celebrate and recognize some of the most innovative marketers on the planet" with its first-annual Twitter Awards. Twitter issued a worldwide call for work that highlights the best use of Twitter during a live event, creativity, excellence in customer service, and more. The Twitter Awards site notes that "eligible campaigns must have run between August 1, 2015 and July 26, 2016" and all entries will be evaluated by "global industry experts, spanning the Fortune 500, small business, social media and ad tech industries." Winners will be announced on November 10, 2016.
Experience Social Media Marketing World Without the Travel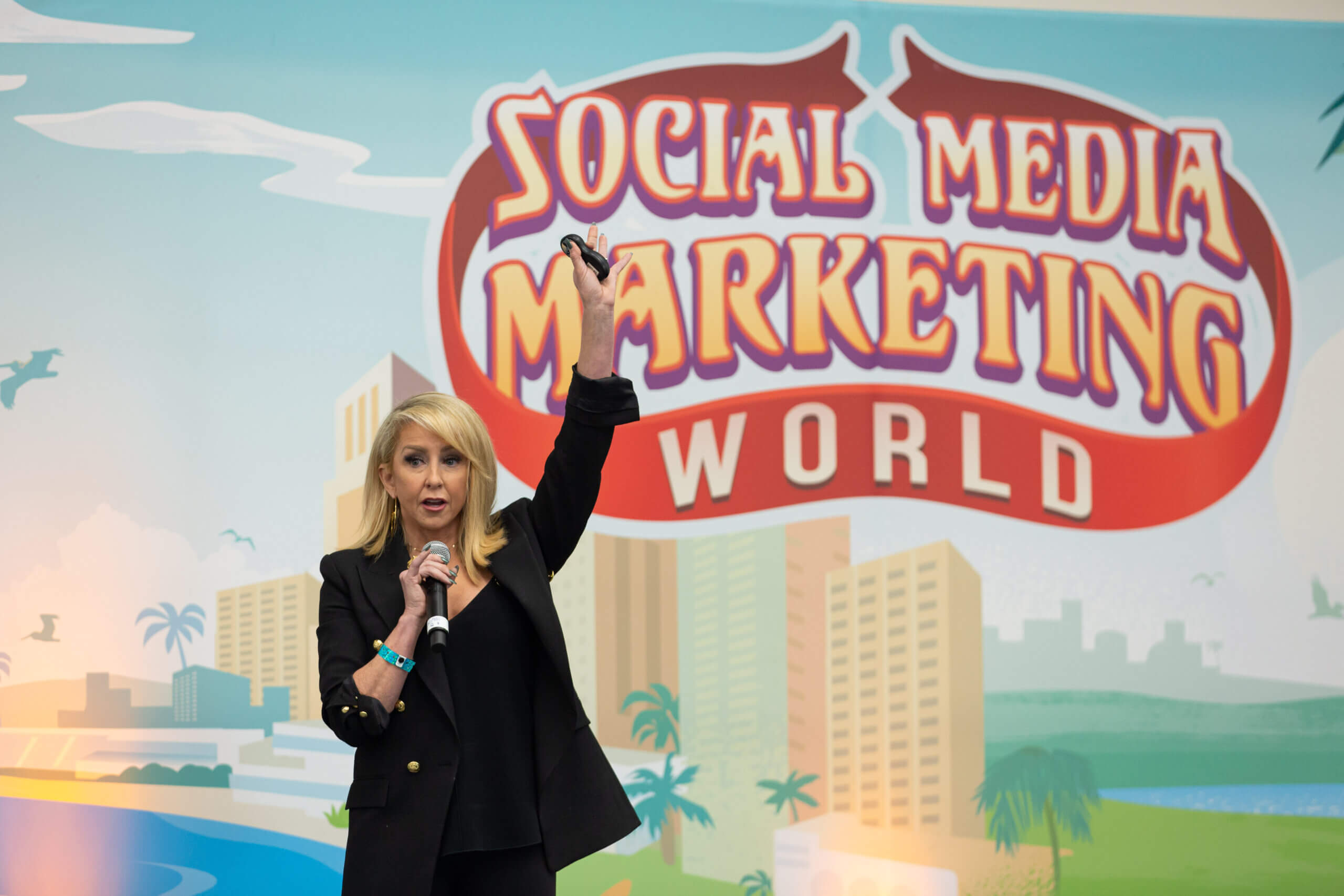 Imagine learning from the world's top social marketing pros without ever leaving your home or office.
Attend Social Media Marketing World virtually with an On-Demand Ticket. Watch all the sessions, keynotes, and workshops when and where you want! You'll walk away with real business-building ideas without having to deal with the stress or expense of travel.
CLICK TO LEARN MORE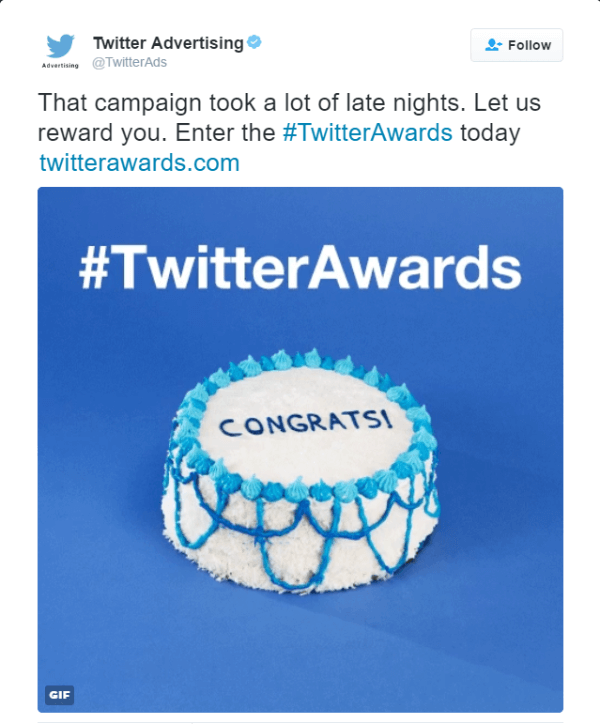 Google Adds Encryption to YouTube Connections: "Earlier this year, Google opened a new section of its Transparency Report "to track the progress of encryption efforts – both at Google and on some of the web's most trafficked sites." This week, Google added YouTube to the Transparency Report and reports that 97% of YouTube connections are now encrypted. According to Google, "some devices do not fully support modern HTTPS. Over time, to keep YouTube users as safe as possible, [Google] will gradually phase out insecure connections."
LinkedIn Updates Cookie Policy: LinkedIn informed its members that it will log user interactions with the site "for up to 30 days" for the express purpose of generating usage analytics to be shared in an "aggregate, de-identified form" with its advertising customers. LinkedIn states that it will not provide any personal information collected to advertisers and "will continue to be transparent about any changes" to their cookie policy. However, members can opt out of "off-site and third-party-informed advertising" at any time within their account settings.
Get Expert Social Media Marketing Training from the Pros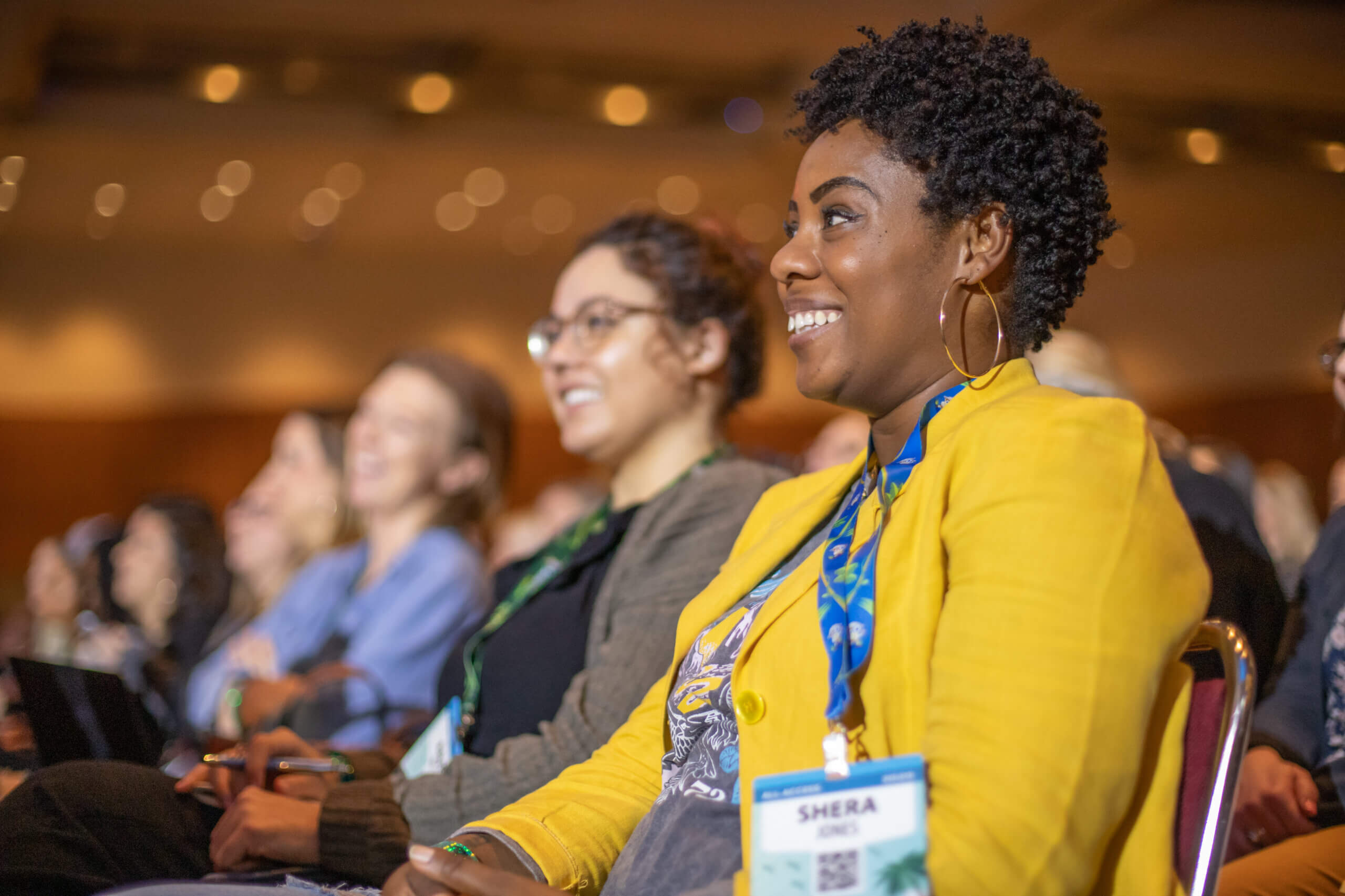 Want to get ahead of the competition or learn how to diversify your strategy?
Learn from dozens of the industry's most trusted experts, rub elbows with other smart marketers, and take your marketing to the next level during this 3-day event in sunny San Diego, CA.
CLICK TO LEARN MORE
Facebook Allows Users to Enlarge Any Emoji in Messenger: Facebook announced that users can now "enlarge and send ANY emoji in a Messenger conversation." This feature is currently available on iOS, and Android and web versions will be coming soon.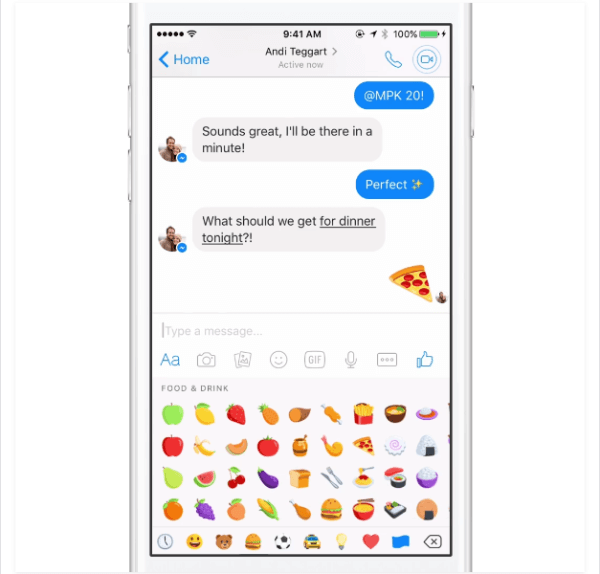 Upcoming Social Media News Worth Following
Pinterest Will Debut a Native Video Player and Improved Recommendations: Pinterest announced plans to develop "new ways to help you discover videos you love, with personalized recommendations to help you find videos that match your unique tastes." This includes "a fully integrated video player that makes watching videos right on Pinterest better than ever." According to the Pinterest Blog, these upcoming improvements "will start hitting Pinterest over the next few months."
Twitter Tests New Direct Messaging Button for Customer Service: TechCrunch reports that Twitter is testing "a new feature for brands that puts its 'Messaging' button front-and-center, thereby encouraging customers to start their conversations with the business via DM (direct message) instead of in public view." The new button will appear on mobile and positioned in a way that makes it "easier for users to start a private conversation" with a brand.
Facebook Tackles Clickbait Headlines in the News Feed: In response to user feedback requesting that "fewer stories with clickbait headlines or link titles" appear on Facebook, the network is "making an update to News Feed ranking to further reduce clickbait headlines in the coming weeks." According to a Facebook Newsroom post, Facebook anticipates that "most Pages won't see any significant changes to their distribution in News Feed as a result of this change. However, websites and Pages who rely on clickbait-style headlines should expect their distribution to decrease."
Facebook Tests Mid-Roll Video Ads in Facebook Live: AdAge reports that "Facebook has started running tests of mid-roll video ads inside live video broadcasts from top publishing partners." Facebook confirmed that this is "a small test where a group of publishers [was given] the option to insert a short ad break in their Facebook Live videos." However, in light of a number of concerns and considerations, the network is "not certain that it will develop them into a full-fledged ad product" at this time.
Facebook Explores Search Marketing Strategy: According to MediaPost, "Facebook is preparing to enter the search advertising business supported by the company's more than 2 billion daily searches." During last week's 2Q 2016 Earnings call with analysts and investors, Facebook outlined a three-stage search marketing strategy "not just [for] Facebook, but for businesses and publishers that advertise on Facebook's platform."
Some Interesting Studies to Note:
The Influencer Marketing Manifesto: A new report from TapInfluence and the Altimeter Group offers an in-depth exploration into the way both marketers and influencers manage, measure, and capitalize on influencer marketing programs and insights on what changes must take place to continue the rapid growth of influencer marketing. The findings are based on an online survey of 1,753 influencers selected from TapInfluence's marketplace and 102 marketers and examine how marketers can best leverage influencers to connect their brand or product to new audiences.
Measurement and Analytics Report 2016: In an annual report from Econsultancy and Lynchpin, researchers examine how organizations use data and analytics to generate insights and improve business performance. Based on survey data from almost 1,000 digital marketers, this report provides insights on the measurement tools and analytics technology being used to drive revenue and profit and establishes benchmarks for analytics or data teams and investments.
2016 Sales Enablement Optimization Study: A new study from CSO Insights and Seismic examined the benefits of using social selling tools to find leads, shorten sales cycles, and drive conversion rates for B2B companies. The report also looks at the way B2B professionals around the world are using social selling tools to interact directly with prospects and offer relevant content through social channels.
Pinterest Retail Sales Impact Study: As part of an ongoing partnership with Oracle Data Cloud, Pinterest examined 16 promoted pin campaigns for retail advertisers and measured the resulting impact on in-store and online buying behavior. The findings suggest that promoted pins drive an increase in incremental sales for retailers. Seventy percent of sales driven by promoted pin campaigns came from new customers and the sales lift for existing customers was driven up fourfold. The study also revealed that promoted pins lead to a high return on ad spend, correspond with a strong intent to buy, and generate substantial earned media.
Don't Miss This Event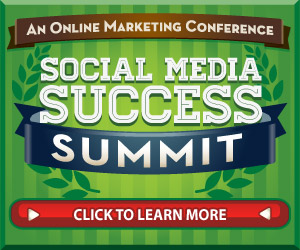 Join 4,000 fellow marketers at the ONLINE mega-conference designed to inspire and empower you — Social Media Success Summit 2016, brought to you by Social Media Examiner.
You'll soak in 39 social media marketing sessions taught by the top social media pros, including Mari Smith (co-author, Facebook Marketing: An Hour a Day), Michael Stelzner (founder, Social Media Examiner), Kim Garst (author, Will the Real You Please Stand Up), Joel Comm (co-author, Twitter Power 3.0), and Amy Porterfield (co-author, Facebook Marketing All-in-One for Dummies) — just to name a few. They'll share their latest social media marketing tactics with you.
Discover the best and newest ways to market your business on Facebook, Instagram, LinkedIn, YouTube, Twitter, Pinterest, and Snapchat.
Find new ways to improve your content and measure your results with sessions on video, live video, visual marketing, analytics, and marketing tools — all from the comfort of your home or office.
Register now for Social Media Success Summit 2016.
What do you think of the new Instagram Stories? Have you tried the new public beta version of Twitter Ad Manager? Please share your comments below.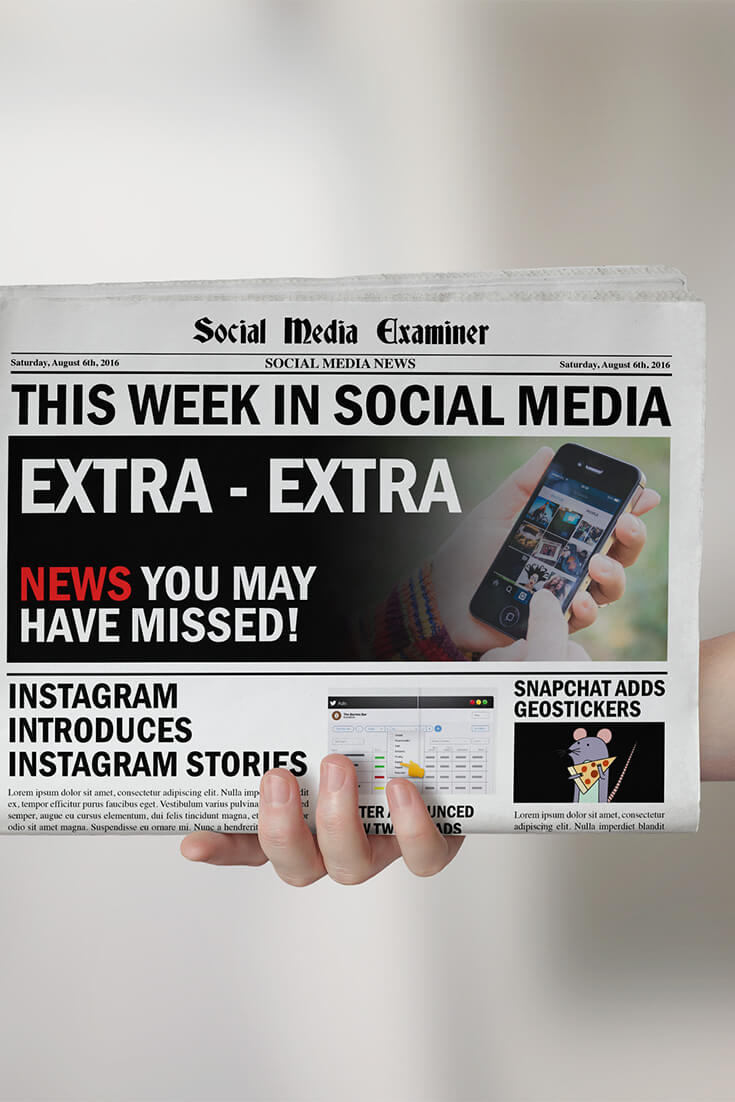 Experience The World's Largest Social Media Conference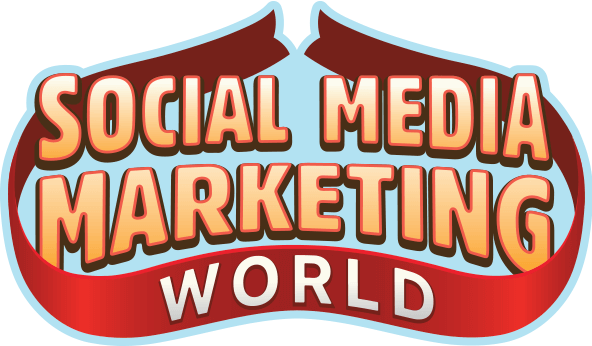 Quality marketing training, actionable takeaways, and beneficial connections—that's just a fraction of what you can expect at Social Media Marketing World! Join thousands of smart marketers in sunny San Diego this spring and level up your marketing.
🔥 Sale ends Tuesday! 🔥
GET TICKETS NOW