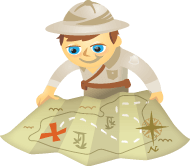 Do you use Instagram to promote your products and services?
Interested in ways to drive sales with your posts?
A good Instagram post is not as simple as just snapping a photo, applying a filter and posting it to your news feed. To have a real impact, your posts need to be carefully crafted and shared with purpose and intent.
In this article you'll discover how to create Instagram posts that increase engagement and drive sales.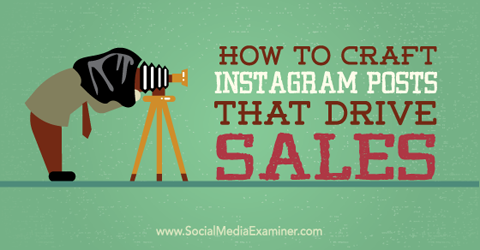 Listen to this article:
Where to subscribe: Apple Podcast | Google Podcasts | Spotify | RSS
#1: Design Images to Capture Attention
If you're posting a photo of a product on Instagram, be creative with the shot and make sure it reflects well on the product.
Find an Interesting Angle
Think about whether you should show the entire product, frame the shot a certain way or include another item to accompany the product.
Warby Parker posts creative photos of their eyewear on Instagram, often garnering more than 2,000 likes per post. Even with a simple pair of glasses, there are hundreds of ways to capture it in a photo.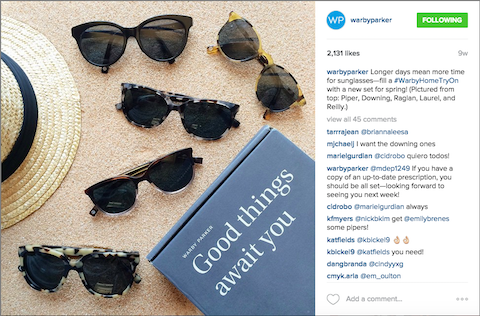 Once you find the most effective angle for your products, stick with that approach and be consistent. Don't forget that your Instagram posts are also part of your brand.
Focus on Lighting
Whether photos are taken indoors or outdoors, good lighting is crucial. This may seem like Photography 101, but lighting also tells a story about your product. Even with careful tweaking and tuning, Instagram's editing tools often can't fix a photo taken with poor lighting.
Think about whether your photo should be shown in color or in black and white, and how to portray it best. Prada posts a variety of photos taken in unique lighting. Their exceptional professional shots speak specifically to their brand.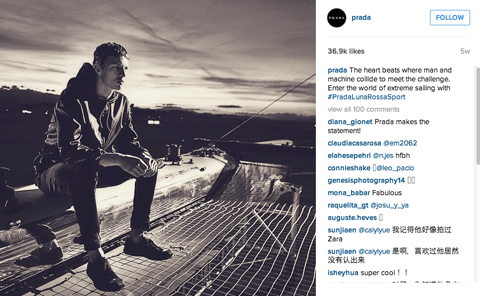 Use a Filter
🌟 Ready to Supercharge Your Social Marketing Strategy? 🌟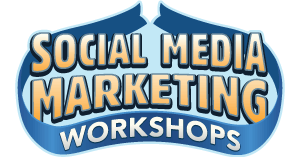 Struggling with your social marketing? You're not alone. The solution? The Social Media Marketing Workshops!

During these live 2 hour deep-dive workshops, you'll discover what's working now on Instagram, Facebook, TikTok, YouTube, and LinkedIn. Skyrocket your engagement, broaden your reach, and amplify your sales.

Become the marketing hero your company and clients need—without leaving your home!
🔥 Save $670 on an All-Access Ticket! Sale Ends Tuesday! 🔥
GET YOUR TICKETS NOW
Instagram realized early on that much of the app's value and appeal was in its filters. Each filter has a unique story that it communicates. While there is some evidence that photos with no filters perform best, filters may be necessary to achieve a coherent look for your brand.
The novelty of the #nofilter hashtag excites some users, but artistically edited photos contribute to the purpose of your posts. Does the X-Pro II filter or Valencia filter present your product in a refreshing or edgy way? There is an array of filters at your disposal to communicate a particular mood for your brand and products.
#2: Tell a Story With the Caption
You can give life to a photo with the caption. Nike's caption here is evocative and tells a story instead of merely describing the product.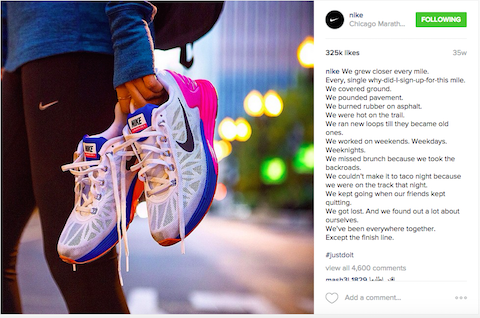 It's important to identify what type of description resonates best with your audience. In Nike's case, this photo represents the culmination of training for the Chicago Marathon.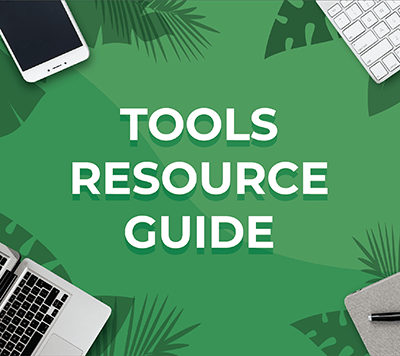 Looking for something to make your life easier?
Discover the tools we recommend to drive engagement, save you time, and boost sales across your entire marketing funnel or business.
Whether you need help planning content, organizing social posts, or developing your strategy, you'll find something for every situation.
FIND YOUR NEXT FAVORITE TOOL
#3: Add Relevant Hashtags
Hashtags make your photos discoverable. Use popular hashtags when they apply to your photo or your brand.
It's best to stick with three to five hashtags at a time. You don't want to overload your photo with too many hashtags because that can be viewed as desperation. Also be cautious about piggybacking on current trending hashtags.
Some brands create their own relevant hashtags, such as Tiffany & Co.'s #TiffanyLeather or #TiffanyAtlas, strategically crossed with more purpose-driven popular tags.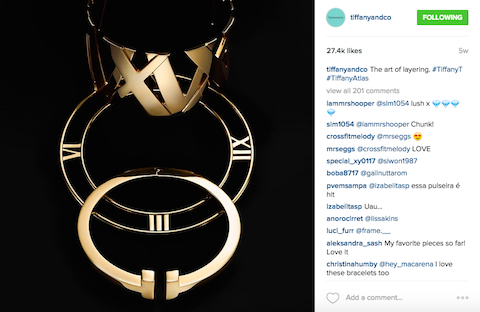 Create a Hashtag Campaign
Regramming user-generated content is one of the best ways to promote your community and products. Create a brand-centric hashtag campaign for your followers to use.
Stitch Fix asks their fashion-forward followers to showcase their styling choices with the hashtag #StitchFixFriday. This hashtag not only fosters a sense of community, but also reaffirms who your audience is.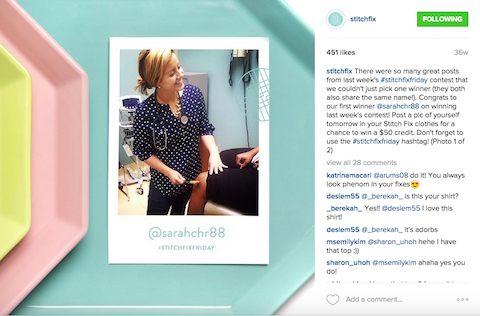 Remember that engagement is a two-way street. Follow and pay attention to your followers, and like the posts that are strategically and aesthetically aligned with your brand.
#4: Use a Call to Action
Consider adding a call to action to your post, which prompts customers or shoppers to do something. This is a great way to gain new followers, but make sure the action is relevant to your post. It could be as simple as "Shop Now!" or "Download our app."
#5: Partner With Influencers
Instagram is home to the new celebrity: social media influencers. Top brands like Birchbox and Madewell partner with influencers to create compelling content to promote their products.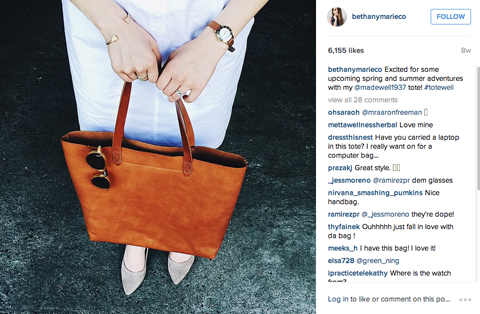 Influencers already have built-in distribution lists with large groups of followers and are trusted for their opinions on what products to purchase. By working with influencers, you harness their digital popularity to expand your follower count and boost direct sales.
Final Thoughts
In addition to creating impactful posts, you need to have a defined content strategy so your Instagram account can continuously attract followers and generate sales. Determine how many photos you'll post weekly and set internal key performance indicators and goals to measure success.
Also pay attention to follower activity and respond to your community's questions. Track which photos perform best so you can discover what content resonates with your audience and begin expanding your reach and driving sales.
As Instagram shifts from a visual platform to a visual marketplace, it can be a powerful sales driver for your business. Thinking strategically about your brand and how it's portrayed on Instagram has the potential to generate leads and sales better than any other social network.
What do you think? Do you use Instagram as part of your marketing plan? Do you use any of these tactics with your account? What are your favorite brands to follow on Instagram? Please share your thoughts in the comments below.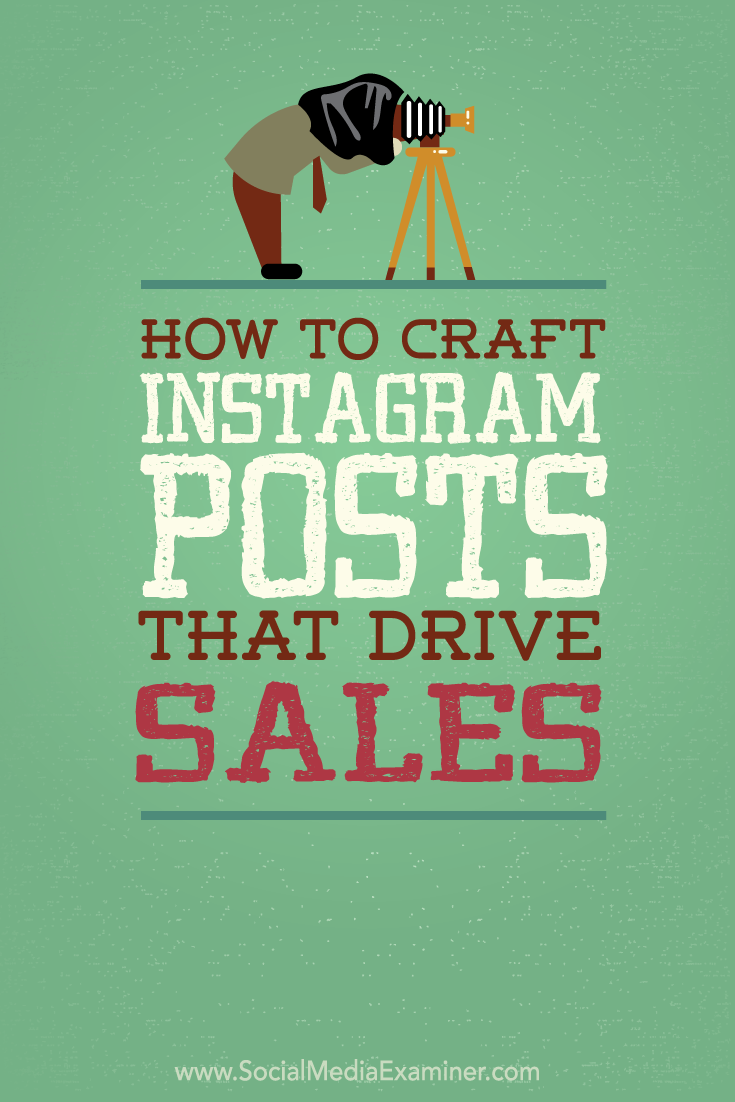 Get Your FREE Course: Web3 for Beginners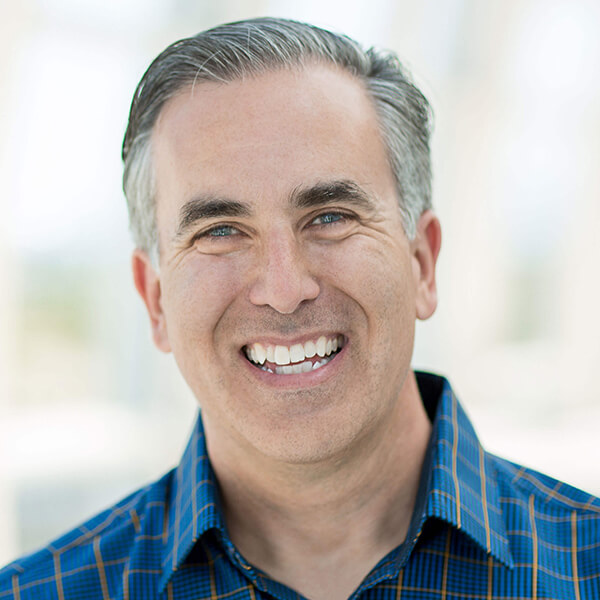 Curious about Web3, but don't know where to start or who to trust?

Introducing Web3 for Beginners, a course taught by Michael Stelzner, the founder of Social Media Examiner.

Learn the basics of Web3 and apply it to your business with this FREE comprehensive course.
CLICK HERE TO GET FREE ACCESS