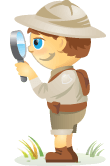 Welcome to our weekly edition of what's hot in social media news.
To help you stay up to date with social media, here are some of the news items that caught our attention.
What's New This Week
Instagram Rolls Out Ability to Add Multiple Photos and Videos to One Post: Instagram announced that users can now "combine up to 10 photos and videos in one post and swipe through to see them all." A new icon on the Instagram app allows users to select multiple photos and videos, which can then be reorganized, edited, or layered with a filter one by one or all at once. A row of blue dots at the bottom of these posts indicates to your followers that "there's more to see." This update is available as part of Instagram version 10.9 for iOS in the Apple App Store and for Android on Google Play.
.
Facebook Announces New Messenger Platform Policies and Faster Review Times: Facebook Messenger announced some "new policies for the Messenger Platform" that will provide "more defined engagement models on the platform, including time-based criteria for businesses to respond to messages and standards for subscriptions in Messenger." These include giving businesses a 24-hour window to respond to live chat messages initiated by customers in Messenger with standard messaging and continuing to test subscription messaging "to learn more about people's subscription preferences before fully opening up this capability." Facebook also rolled out a "streamlined review process for app submissions, with a review time of five days or less."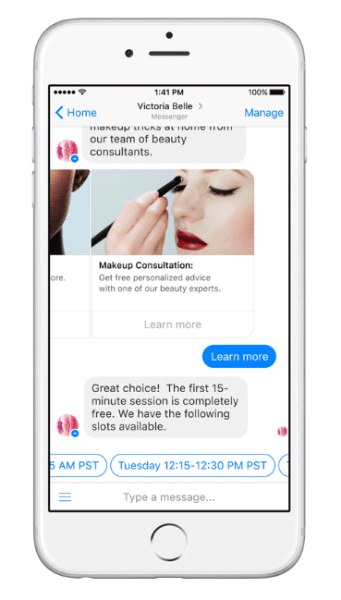 Pinterest Expands Promoted Pins to More Markets: Pinterest announced its "continued international expansion of Promoted Pins into three new countries: Ireland, Australia and New Zealand." Pinterest's launch partners include Aer Lingus, Tesco Ireland, Jo Malone, Avoca, Superdry, Colourtrend, Daintree, The Ark, and Lost my.Name. According to Pinterest, they "have already seen lots of new engagement from their content on Pinterest."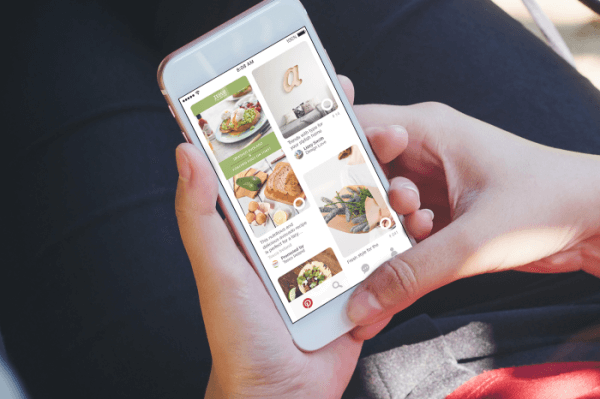 WhatsApp Updates Status Feature: Facebook-owned WhatsApp rolled out a "new and improved Status feature" that allows users "to share photos and videos with your friends and contacts on WhatsApp in an easy and secure way."  Like with any other WhatsApp messages, the status updates are "end-to-end encrypted." TechCrunch reports that the new Status tab also removes all shared images, videos, or GIFs within 24 hours and "could also open up new advertising opportunities for WhatsApp… [by allowing] full-screen ads in-between friends' Statuses" just like on Snapchat and Instagram Stories.  WhatsApp is rolling out this new feature worldwide on iOS, Android, and Windows Phone.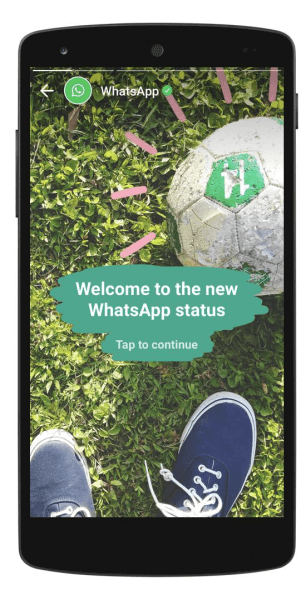 Facebook Rolls Out Three Updates to Video Monetization: Facebook shared three updates to video monetization on its site and through the Audience Network. Facebook announced that in-stream video is now available to "all eligible Audience Network publishers who have available inventory" on their own websites and apps. With this rollout, "publishers can bring relevant video ads to people all over the world, on both mobile and desktop." Facebook is also expanding its beta test of Ad Breaks in Facebook Live and on-demand video to profiles and pages in the U.S. This means that a select group of creators testing this new experience can now take short breaks for ads during their live or existing videos and "earn a share of the resulting ad revenue" for it.
Our Take on Top News This Week
In this week's show from Friday, February 24, 2017, Michael Stelzner and guests discuss the top news in social media. Topics include new multiple image and video posts on Instagram (7:33), updates to marketing policies on Facebook Messenger (27:08), and WhatsApp Status feature (39:28). Subscribe to future shows here.
More News to Note
Twitter Releases Periscope Producer to All Users: After four months of testing, Twitter announced that its Periscope Producer service is now available to all users across mobile and the web. This tool allows "broadcasters to incorporate high-quality live video from sources other than their mobile device… into the normal Periscope live video experience." VentureBeat reports that creators can now "share video from external cameras, an Xbox One, virtual reality headsets, a computer, a webcam, or other devices right into their broadcasts streaming through Twitter." Periscope Producer is supported on the web and on iOS and Android.
Anyone can now broadcast with Periscope Producer – available on Android, iOS and web! 💡🎥🎬https://t.co/xwnkrVYdPy

— Periscope Help (@periscopehelp) February 23, 2017

Get Your FREE Course: Web3 for Beginners

Curious about Web3, but don't know where to start or who to trust?

Introducing Web3 for Beginners, a course taught by Michael Stelzner, the founder of Social Media Examiner.

Learn the basics of Web3 and apply it to your business with this FREE comprehensive course.

CLICK HERE TO GET FREE ACCESS
Google Removes Report Limit on Google Data Studio for All Users: Google removed the five report limit for all users on Google Data Studio. When this dashboard and reporting tool was initially launched, Google offered free and enterprise versions of it. With this update, all businesses can now "get full value" from Data Studio and "create and share as many reports as you need – all for free."
Snap Inc. Makes Spectacles Available for Online Purchase in the U.S.: Snap Inc. is now exclusively selling its new Spectacles online in the United States. These Snapchat-enabled sunglasses with a built-in camera were announced last fall and previously only available from pop-up stores and traveling vending machines found in limited locations. VentureBeat reports that "Snap had 158 million daily active users in the fourth quarter, up just 3 percent from the previous quarter… [and] new gadgets that offer more ways to interact with Snapchat could help attract new users and get existing users to spend more time on the app."
Snapchat Spectacles are now available online https://t.co/3ZPIBbKoj2 pic.twitter.com/YzcO7KBMuB

— The Verge (@verge) February 21, 2017
Crowdcast Launches Mobile App for iOS: Crowdcast officially launched the Crowdcast iOS app, which allows audiences to watch an event; engage through chat, Q&A, and polls; and browse replays "just like they can in a browser or on Android devices." Crowdcast's new iOS app currently only allows users to attend events but the company states that it's "working on an updated version to let you host events through your iOS device so you can go live from anywhere."

Google Rolls Out New Tool to Combat Abusive Online Comments: Google rolled out a new tool called Perspective that "helps publishers combat online abuse." This new API can integrate into any platform and combines a "human-generated database of comments that have already been tagged as abusive or toxic" and machine learning technology to rate and flag comments.  Google presents multiple uses for this new tool. For instance, comments could be flagged and manually reviewed by moderators or the community or a publisher could alert a commenter in real time that what they're writing is abusive. According to Google, Perspective will "improve as it receives more feedback from people using it."
Google harnesses machine learning to help publishers thwart abusive comments online https://t.co/ypfh40sGd4 by @psawers

— VentureBeat (@VentureBeat) February 23, 2017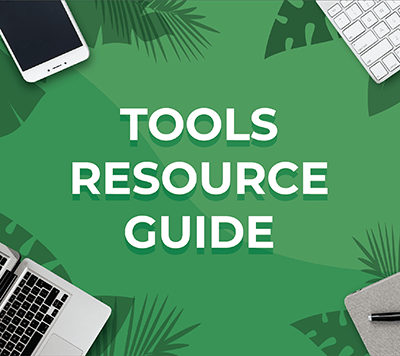 Looking for something to make your life easier?
Discover the tools we recommend to drive engagement, save you time, and boost sales across your entire marketing funnel or business.
Whether you need help planning content, organizing social posts, or developing your strategy, you'll find something for every situation.
FIND YOUR NEXT FAVORITE TOOL
Facebook Adds National Flags to Profile Frames: TechCrunch reports that "Facebook has added nearly 200 flags to its Profile Frames feature, which lets you overlay imagery filters atop your profile photo." With this update, Facebook users now have a subtle and simple way to show support or demonstrate pride for an individual country.
Facebook's new profile photo flags and Zuck's idea of "Community" https://t.co/wfBWYXhgZA by @joshconstine

— TechCrunch (@TechCrunch) February 23, 2017
Google Introduces Shopping With Google Assistant on Google Home: Google announced that consumers can now shop for "everyday essentials – from paper towels to vitamins… from participating Google Express retailers, including Costco, Whole Foods Market, Walgreens, PetSmart, Bed Bath & Beyond and more than 50 other national and locally available retailers" with Google Assistant on Google Home. To get started, users simply have to say "Ok Google, how do I shop?" or "Ok Google, order paper towels" and the Google Home device will set the order in motion. The company will continue to add new features and enable purchases for other apps and services "over the coming months."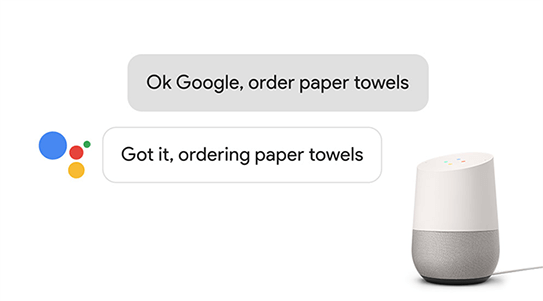 Facebook Adds Two New Reporting Features to Analytics for Apps: Facebook rolled out "two new ways to help product managers, marketers, and developers more easily discover insights in Analytics for Apps." The first of these new features offers developers a side-by-side comparison of customer segment data such as active users, revenue, and events. The second provides app developers with domain-level reporting, which offers insights into the websites that are driving people to a business.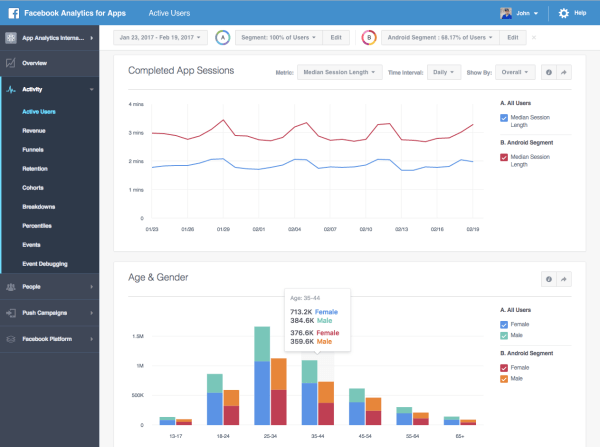 Upcoming Social Media News Worth Following
Twitter Beta Tests Personalized Custom Profile in Direct Messages: Twitter is beta testing personalized custom profiles in Direct Messages, which allow businesses to make "private conversations more human and personal by showing the real face, name, and title of the care agent who is speaking." The new custom profiles can also "more clearly indicate when a bot is speaking," which will help manage [customers'] expectations about the types of replies they might receive" in Direct Messages.
Businesses that are interested in testing custom profiles in Direct Messages on their accounts can submit a request online. Developers looking to build on this new API platform can apply for access here.
Starting today, businesses can personalize Direct Messages with custom profiles for agents & bots. https://t.co/iSzmONw83K

— Twitter Marketing (@TwitterMktg) February 22, 2017
Skype Announces Skype Lite for Low-connectivity Areas: Microsoft-owned Skype announced the upcoming launch of Skype Lite, "a retooled version of its voice and video calling service, designed for use in areas with limited connectivity on Android devices." This new app only requires 13MB of space, supports nine regional languages and chatbots for connected services, and tracks mobile data usage. It also allows users to read and reply to SMS messages. Skype Lite will "soon be available" to download for free from the Google Play Store and will roll out to India first.
Microsoft announces Skype Lite for low connectivity areas, launching in India first https://t.co/Eu96fDIEcB pic.twitter.com/UZwAXzPqSN

— TNW (@TheNextWeb) February 22, 2017
Facebook Tests Shortcut Buttons to Other Social Media Platforms: Facebook is currently testing shortcut buttons to other social media accounts displayed prominently on users' Facebook profiles. The Next Web reports that users have been able to add links to other social media accounts under the Contact Info portion of the About section. However, this limited test is "the first time said links have taken button form and been displayed so blatantly on your profile's front page." Facebook hasn't provided any details about this test or shared any plans to roll it out more broadly.
Facebook tests shortcut buttons to rivals like Snapchat and Twitter https://t.co/d9nOjNH9LT

— TNW Facebook (@tnwfacebook) February 17, 2017
News From a Partner, Simply Measured:
How to Increase Digital Brand Awareness: Are you looking for strategies to exceed your digital brand awareness goals? Do you want to learn what data to focus on to understand your web and social audience? If yes, download this guide to learn the steps you need to take to research and segment your audience(s) across social and the web, generate visibility by aligning your web strategy with social, and build the right content for your brand.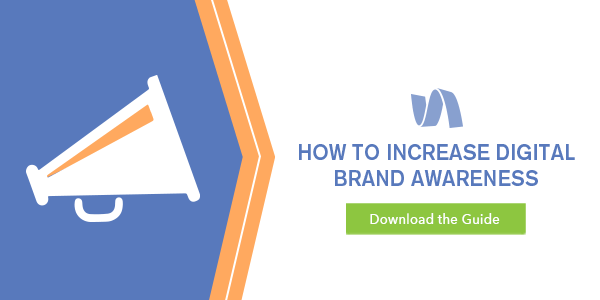 Some Interesting Studies to Note:
Vocativ Facebook Instant Articles Test: Digital publisher Vocativ used data sourced from Facebook and Google Analytics to evaluate how well Facebook's Instant Articles platform can deliver published content to a larger audience. Over a period of six weeks, Vocativ published 100% of its eligible content on the platform and found that referral traffic increased by 53% and returning visitors increased by 37%. The results also showed a 48% increase in comments and an 11% increase in average reach per post and shares.
Snapchat Quarterly Report Q4 2016: Snaplytics analyzed over 500 brands posting more than 24,000 Snapchat stories consisting of more than 217,000 snaps to "establish a blueprint of how much is being posted [on Snapchat] and how often." Along with case studies from major brands and influencers on Snapchat such as McDonald's, Scary Mommy, and BBC One, this new report provides insights on how users find the brands on Snapchat, how often brands share snaps, and the open and completion rates for stories.
The Current Content Ecosystem: A new white paper from CopyPress explores "the state of the content marketing industry" based on data from CopyPress' State of Content Marketing survey and insights from 300 in-house marketers, agencies, and freelance creatives. The report breaks down content marketing from each of these three different perspectives and provides recommendations on where each should be putting their time, money, and content marketing efforts.
Eight User-generated Content Trends We Learned From 25 Million Facebook Posts: A new report from micro-influencer marketing platform Mavrck examined more than 25 million Facebook posts from personal profiles throughout 2016 and found a 29.39% decrease in original posts per Facebook user. Although a shift in Facebook's algorithm gave greater priority to personal posts and delivered a 26% increase in engagement per post over the course of the year, there was still a 15% decline in engagement per post in 2016 when compared to 2015. The findings also suggest user-generated content containing a brand garnered a 6.9 times higher response rate than brand-generated content and the more "influential users" earned a "significantly higher" average engagement per post.
What do you think of the upcoming customer engagement updates on Facebook Messenger? Have you seen multiple images and videos in a single Instagram post? Please share your comments below.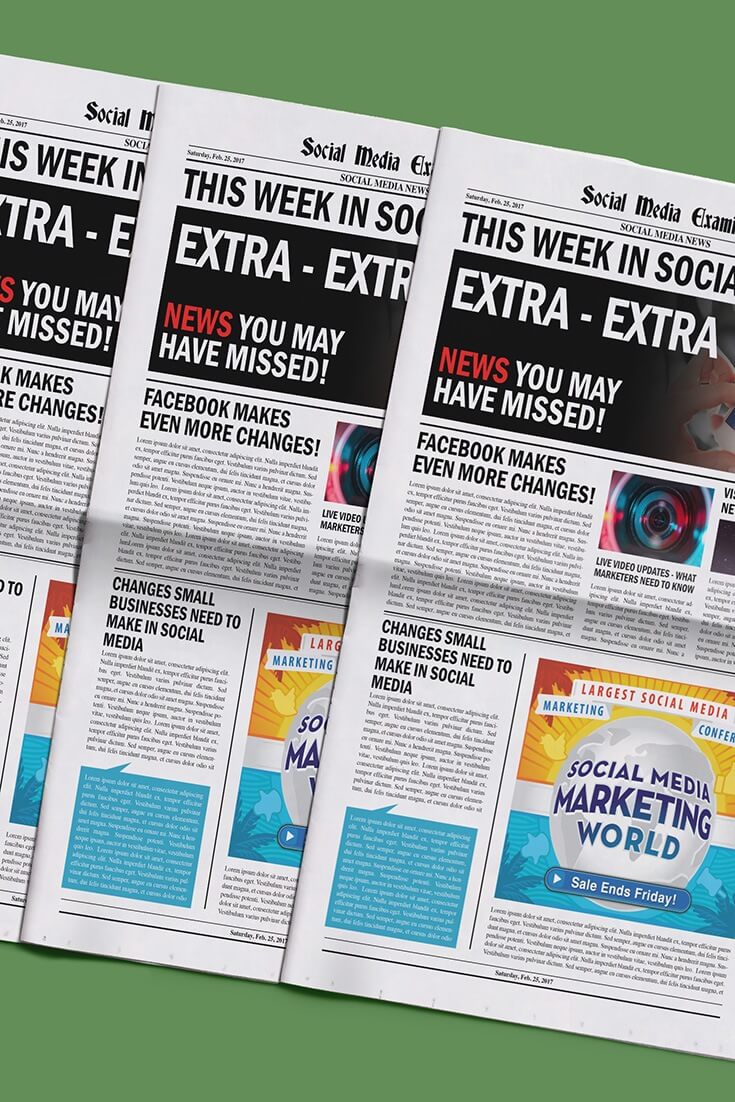 Get Your FREE Course: Web3 for Beginners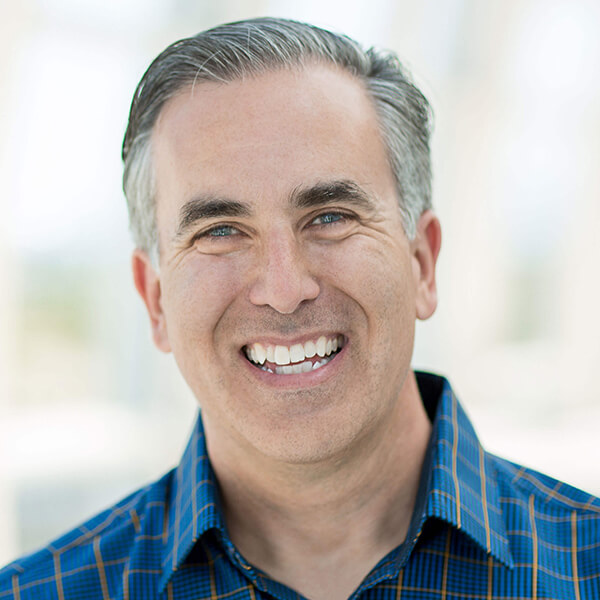 Curious about Web3, but don't know where to start or who to trust?

Introducing Web3 for Beginners, a course taught by Michael Stelzner, the founder of Social Media Examiner.

Learn the basics of Web3 and apply it to your business with this FREE comprehensive course.
CLICK HERE TO GET FREE ACCESS