Wondering how to run an Instagram contest? Looking for Instagram giveaway ideas you can adapt?
In this article, you'll find tips and inspiration to help you plan successful Instagram giveaways that support your marketing goals.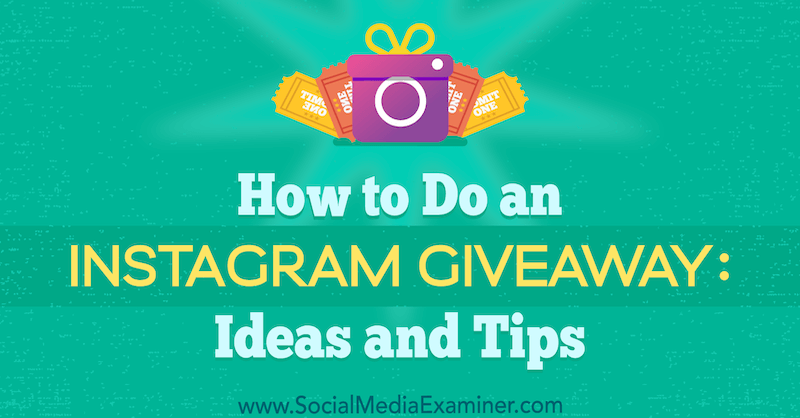 What Are Instagram's Rules for Contests?
Instagram makes it relatively easy to run contests, compared to Facebook regulations that limit entry requirements and conditions.
When it comes to Instagram contests, a dominant rule to adhere to, and which most people are unaware of, is the statement of release. The following statement (or a similar one) MUST be included on all contest posts shared to Instagram:
Per Instagram rules, this promotion is in no way sponsored, administered, or associated with Instagram, Inc. By entering, entrants confirm that they are 13+ years of age, release Instagram of responsibility, and agree to Instagram's terms of use.
Be sure to insert this statement at the end of your Instagram contest caption.
Pro Tip: If you plan to regularly run contests, consider copying this verbiage and posting it in a note or app on your mobile device for easy access for future contest posts.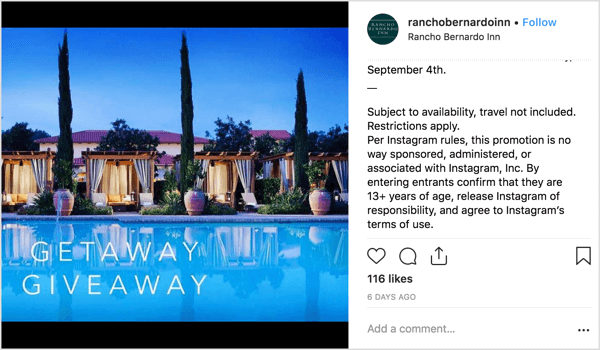 Instagram requires you to run your contest legally, ensuring you don't violate any federal, state, or other laws applicable to your area. In addition, Instagram requires you to include official contest rules and terms of eligibility.
Remember that you can't tag anyone in the contest post who's not actually in the post itself, and you can't ask users to tag themselves in a photo in which they do not appear. Users can mention (tag) people in the comments of a post but can't tag others in the actual post itself.
If you have a legal notice on your website regarding contest rules and details, you can post that link in your caption. For an updated list of the terms for Instagram contests, visit their help center.
Now that you know the restrictions and requirements for running a contest, here are the steps to take to run a contest on Instagram.
#1: Choose a Goal for Your Instagram Contest
The first step is to define a goal for your contest. For instance, you might want to:
Get Your FREE Course: Web3 for Beginners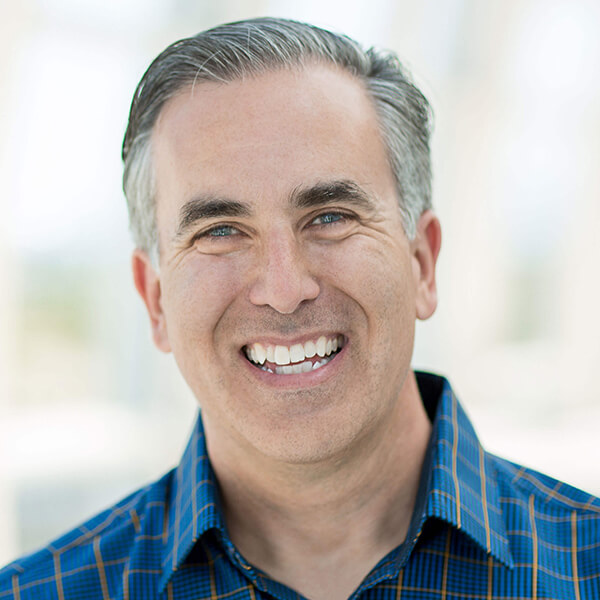 Curious about Web3, but don't know where to start or who to trust?

Introducing Web3 for Beginners, a course taught by Michael Stelzner, the founder of Social Media Examiner.

Learn the basics of Web3 and apply it to your business with this FREE comprehensive course.
CLICK HERE TO GET FREE ACCESS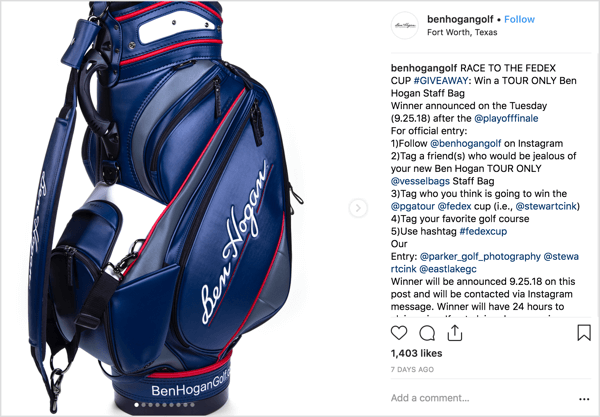 In general, contests are a great way to grow your audience and expand your reach on Instagram. When using contest requirements to "tag a friend in the comments," as in the post above, your existing audience does the work of sharing your content with their friends. And if their friends have similar interests and like your Instagram contest, they'll enter and tag their friends too. Your follower count then grows exponentially.
If you're launching a new product or service, a giveaway campaign can be a resourceful way to drum up excitement and interest. For product-based businesses, UGC is a powerful way to generate fresh content and gain a new perspective about how your product is being used.
Instagram contests will usually boost your post engagement, resulting in multiple benefits in relation to the Instagram algorithm. With your post performing well, it may rank higher in hashtag searches, allowing new audiences to find your content. And if your audience isn't typically responsive to your normal posts but engages with a contest post, it can help bump your regular content higher in their feeds for a period of time.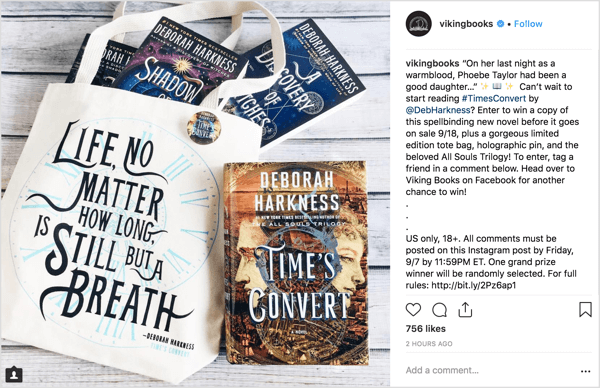 #2: Plan Your Instagram Contest
Once you've chosen a goal for your contest, you're ready to plan it.
Select a Relevant Prize or Incentive to Participate
Your Instagram contest prize should be something related to your business or brand. Don't give away an iPad just to get traffic; it won't bring in quality participants who will actually benefit your business. You want to choose a prize of significant enough value to warrant the level of participation. The more valuable the reward, the more participation and participants you'll get.
To illustrate, asking people to take a photo with your product or perform an action and post that to their profile is a big "ask" and warrants a larger prize. Conversely, asking people to like a post and tag a friend in the comments is a small request and would warrant a low-value prize.
In this example from @stickstonestyle, the prize is a leather backpack, which is a relatively expensive prize and worth the effort to craft a post to win.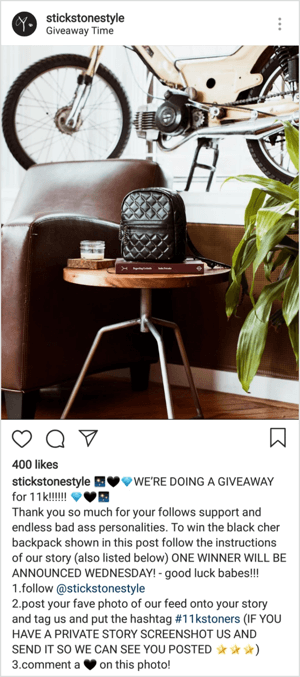 Set a limit to your prize value or prize units available. For example, say you allow everyone who reposts your photo within 24 hours to receive a free prize. The campaign could easily go viral and you could end up with hundreds of thousands of people sharing your post. You want to be certain you can fulfill your end of the bargain, and that you don't end up paying thousands of dollars in refunds or shipping costs.
Setting a limit on the contest for "the first 1,000 people," is an easy way to control your exposure and liability.
Determine How Users Will Participate
You also need to decide how users will enter the contest. Some possibilities are to follow your account, like the post, @mention one or more other users in the comments, post something with a hashtag, go to your website, and so on. Entry requirements can be one or any combination of these criteria.
The key is to make it easy for users to participate so limit the entry requirements to three or four steps.
In this example from @shelleywebb, entrants must follow two accounts, like the post on each account, and tag two friends in the comments of the post. These three steps are easy to follow and worth the effort to win free tickets to a social media conference.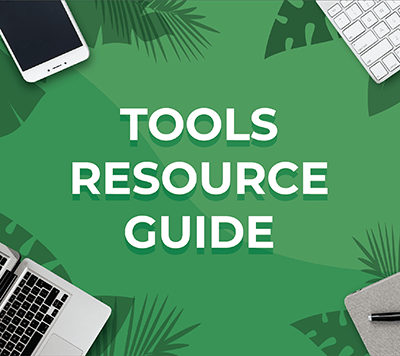 Looking for something to make your life easier?
Discover the tools we recommend to drive engagement, save you time, and boost sales across your entire marketing funnel or business.
Whether you need help planning content, organizing social posts, or developing your strategy, you'll find something for every situation.
FIND YOUR NEXT FAVORITE TOOL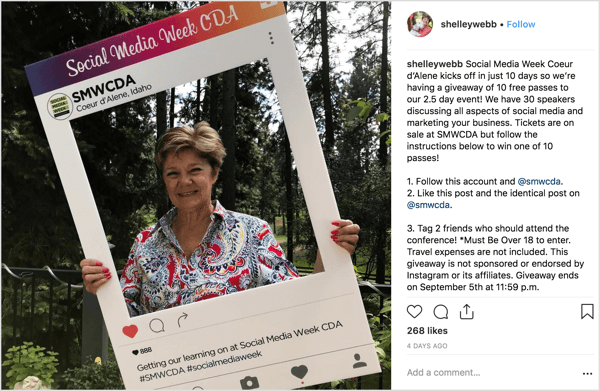 Requiring contest participants to create content as an entry requirement ensures you'll acquire new sources of UGC that you can regram to your account (with their permission) after the contest. In addition, when your audience is out there creating content about your brand and posting it to their own profiles, their followers are seeing that content and you get the reward of added exposure at no cost.
Define Contest Rules or Conditions
Going beyond the information listed in the previous section, do participants have to be a certain age or are there certain restrictions (like U.S. residents only)?
Also decide how long the campaign will run, as well as the start date and end date. Will the campaign be 1 day, multiple days, 1 week, or 2 weeks? Numerous studies have shown that for large-scale campaigns, 1-2 weeks is the optimal length of time. If the requirements to enter involve participants sharing an image or performing another more time-consuming action, the campaign may need to run longer.
Select a Campaign Hashtag
Your campaign hashtag is paramount for promoting your contest and sourcing content shared as entries in the contest, as well as tracking your success and analytics. Choose a hashtag that's related to the campaign, theme, product or service, and/or your business.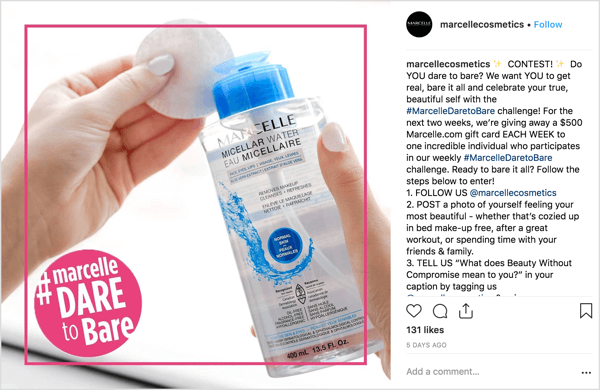 The campaign hashtag should be exclusive to that individual campaign. Also make sure no one else is using it.
Hashtags for campaigns can be longer than usual but should be easy to recognize and spell. In this example from @dunkindonuts, they're using the #DDLoveContest hashtag and encouraging followers to post content using that hashtag and around the theme of their love story.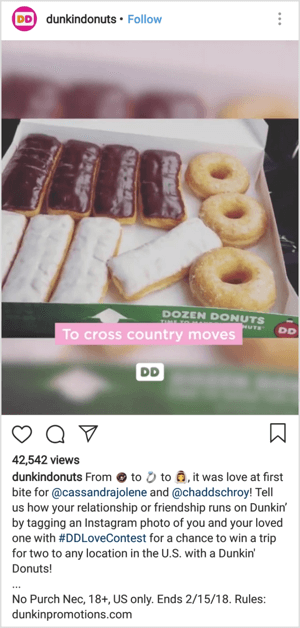 Determine How to Choose and Notify the Winner
When planning your campaign, you also need to decide how winners will be chosen and how you'll notify them. Will you use a random generator tool (free online tools are available) or will entries be judged? Will you email the winners or DM them on Instagram? Or use another method?
Once you've notified the winners, you can publicly announce them on Instagram via a campaign post. It's a best practice to inform winners privately before publicly announcing them on Instagram.
#3: Launch and Promote Your Instagram Contest
In your contest post, you can communicate your contest or giveaway with text in the image or graphic. This way, it won't be dismissed as just another photo when people are scrolling through their Instagram feed.
Choose an image that's related to the theme/content of the campaign. In your contest post caption, include the terms of entry and legal disclaimers mentioned above.
How you promote the campaign will depend on how long it will run. Decide if you'll post multiple times a day or once daily. Based on your Instagram Insights, determine the best times of the day to post (which may differ for different days of the week).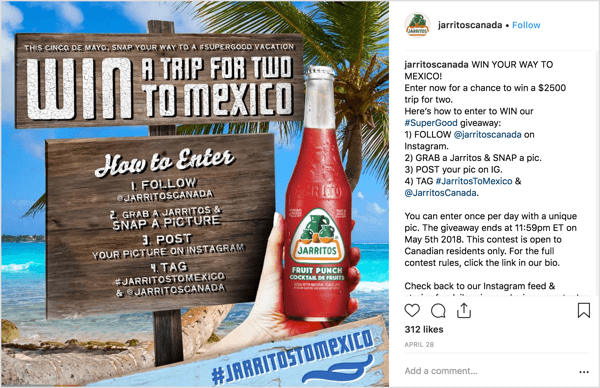 It's important to note that most contests won't go viral and generate massive results for you overnight. Your first contest may only get a few participants. If your audience isn't used to you hosting contests, they may be hesitant to enter or may not even notice it's a contest you're hosting. Repetition and consistency in hosting contests will help build momentum for your brand.
To ensure more people see the contest, cross-promote it to your Instagram Stories, your Facebook group or page, your newsletter, or in your store.
Note: If multiple people manage your Instagram account or you're managing the campaign for a client, it's important to establish who's responsible for engagement and answering questions related to the campaign.
#4: Evaluate Instagram Contest Results
Track the results of all your contests to measure the participation, increase in followers, clicks to your website, and other criteria. You can begin to compare the data from each contest to determine which types of prizes, times of the year, content, and types of participation drive the best results for your business based on your individual goals.
#5: Close Your Instagram Contest
When the contest wraps up, there are two ways handle the original post when it's over. You can either archive the original contest or giveaway post or you can edit your contest post caption to add "Contest CLOSED" at the very beginning of the post description.

Watch the video below or read this article to choose the option that is the best fit for you.
Conclusion
Following the framework above will help you run an Instagram giveaway that draws the right participants, achieves your goals, and stays on the right side of Instagram promotion guidelines.
Get More Advice on Instagram Marketing
Get Your FREE Course: Web3 for Beginners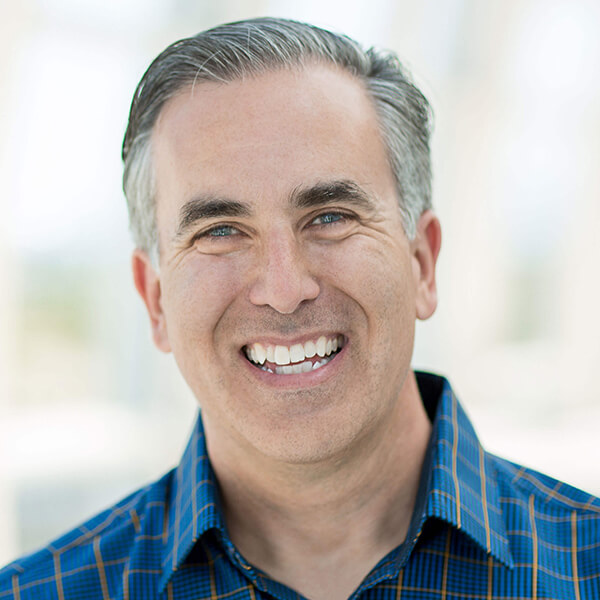 Curious about Web3, but don't know where to start or who to trust?

Introducing Web3 for Beginners, a course taught by Michael Stelzner, the founder of Social Media Examiner.

Learn the basics of Web3 and apply it to your business with this FREE comprehensive course.
CLICK HERE TO GET FREE ACCESS