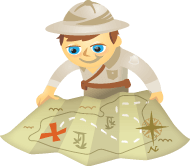 Do you want to increase engagement on Instagram?
Have you thought about Instagram contests?
Instagram contests are a great way to get people talking about your business and increase your followers.
In this article you'll discover tools and tips to help marketers run a successful Instagram contest.
#1: Follow Contest Rules
When you're hosting or promoting any kind of contest, you have to follow certain rules. Here are the guidelines for running an Instagram contest: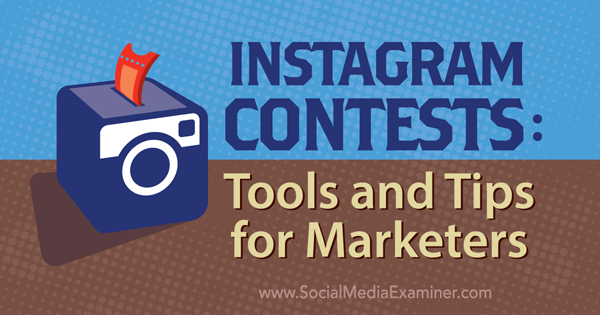 Listen to this article:
Where to subscribe: Apple Podcast | Google Podcasts | Spotify | RSS
Don't inaccurately tag content or users, and don't encourage participants to inaccurately tag content or other users. For example, don't ask users to tag themselves in photos if they aren't actually in the photos.
Acknowledge that your contest isn't associated with or supported by Instagram. You don't need a neon sign stating this. Just be sure you're not inadvertently making it seem like Instagram is endorsing your promotion.
Follow proper eligibility requirements. Some businesses feature products or offer prizes that have age or residency restrictions. If you're a winery, for example, clarify that users must be 21 and older to participate.
While most of these guidelines fall under the umbrella of common sense, it's important to make note of them. It's easy to forget about audience restrictions or forget to state them.
#2: Pick a Contest Type
If you're planning to run a promotion or contest on Instagram, you'll have to decide what type of contest to run, how it will operate and how users can participate.
Here are some different types of Instagram contests to consider.
Comment on the Post Contests
This is a popular type of Instagram contest where you ask users to comment on your post. For example, you might ask fans what their favorite flavor of ice cream is. Asking a question generates engagement because users have to engage beyond simply liking the post.
Beauty by Earth asked fans to like and comment on their Instagram post for a chance to win a free exfoliating sponge set. To follow up with contest winners, the company tagged the winners in an Instagram post with a request to privately send their contact information.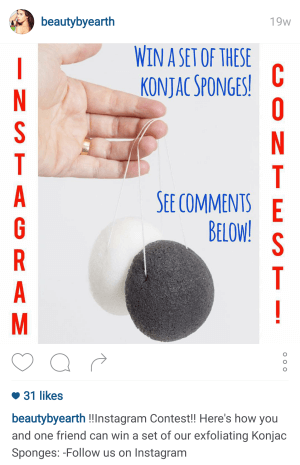 Like the Post Contests
Another type of Instagram contest is to ask fans to like the post that's advertising the contest. While this tactic can generate some engagement, and fans are likely to participate because it's easy to do, many businesses would rather see a more deliberate interaction like commenting.
Get Your FREE Course: Web3 for Beginners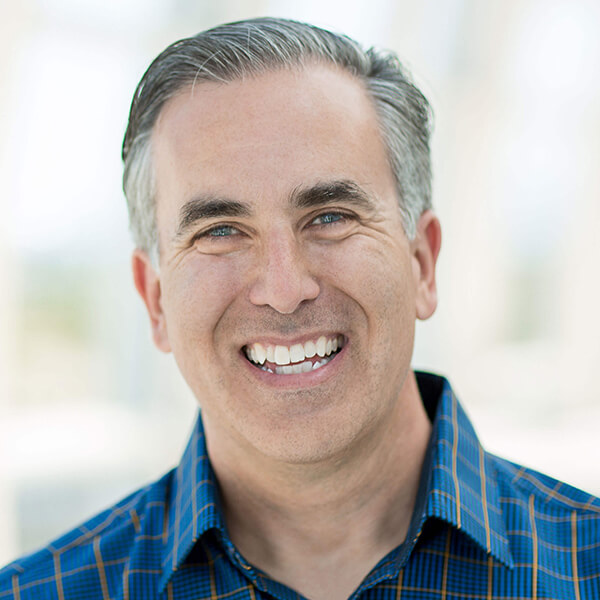 Curious about Web3, but don't know where to start or who to trust?

Introducing Web3 for Beginners, a course taught by Michael Stelzner, the founder of Social Media Examiner.

Learn the basics of Web3 and apply it to your business with this FREE comprehensive course.
CLICK HERE TO GET FREE ACCESS
Post Your Own Photo Contests
For this type of contest, you ask fans to post their own Instagram images along with the contest hashtag. Make it clear to fans which hashtag they should use to participate. That makes it easy for you to find them and lets you know who's entering the contest.
Starbucks' Red Cup Contest generates a ton of engagement and attention each year. Fans are asked to post photos of their red cup moments with the hashtag #redcupcontest.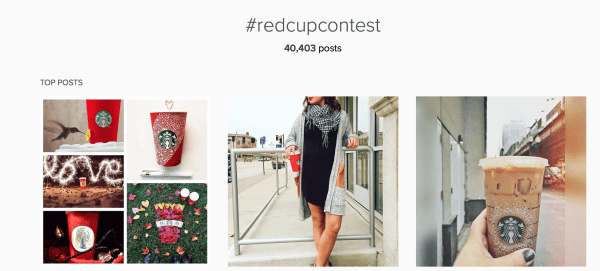 Combine Contests
You can also combine several of these contest types. For example, you might ask users to like your post and comment, or follow your brand and upload their own posts with a certain hashtag.
Keep in mind that you don't want to ask users only to follow you, because you can't track this action effectively or reliably.
#3: Choose a Tool to Manage Your Contest
You'll find a number of great tools to set up, run and manage your Instagram contests.
Because Instagram has made it clear that they won't be associated with or help support any contests on the platform, all of the tools available for managing contests are from third-party companies. Here are three to consider:
Gleam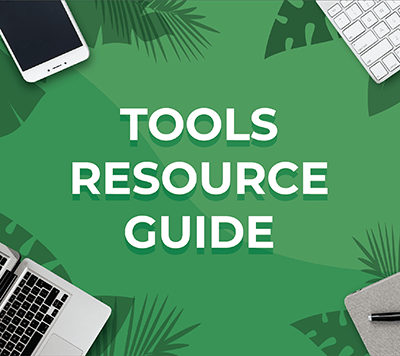 Looking for something to make your life easier?
Discover the tools we recommend to drive engagement, save you time, and boost sales across your entire marketing funnel or business.
Whether you need help planning content, organizing social posts, or developing your strategy, you'll find something for every situation.
FIND YOUR NEXT FAVORITE TOOL
Gleam's contest platform makes it easy to host a contest on Instagram, and comes with a slew of helpful features. The company boasts an average of four actions per user in their competitions.
The interface is easy to use and straightforward, featuring a dashboard with current and scheduled competitions. It allows you to specify start and end dates for your contest, set terms and conditions and add age restrictions. Additionally, you can offer other ways to participate, choose what actions users need to take and specify the number of winners.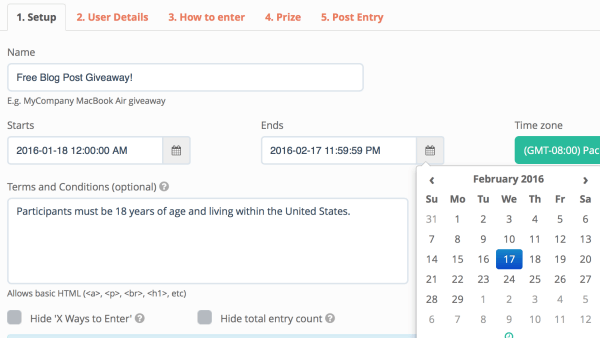 Gleam allows you to place a widget on your blog to encourage users to enter the contest. You can also capture lead information from users, such as name and email address.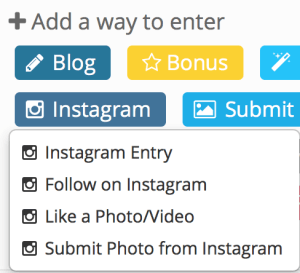 The free plan allows you to create, schedule and run contests. Upgraded plans (starting at $39 per month) offer additional features like restricting users by country, gaining full control over widget text and more.
Wishpond
Wishpond's app supports photo sharing/hashtag contests. Like Gleam, it allows you to choose where you want your contest to show up. You can promote your contest on Facebook, embed it on your website or blog or feature it on your domain.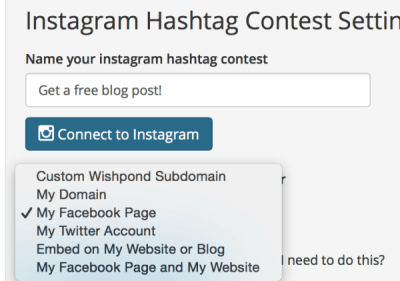 Designate the hashtag you want to use for the contest and set other actions necessary to be eligible to win. You can also moderate entries before they appear in the public gallery, which you can customize with a variety of options.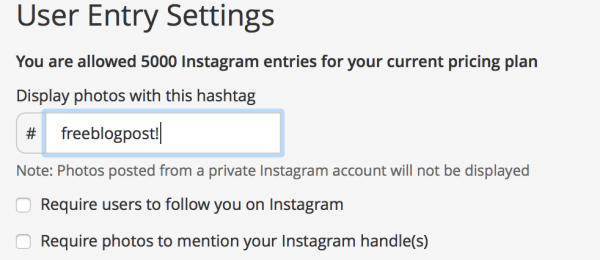 Once the contest is up and running, use the app's analytics to keep an eye on its progress. You can see the number of conversions and viewers for the contest. It's easy to export the lead information, and you can view all of the entries and stop the contest at any time.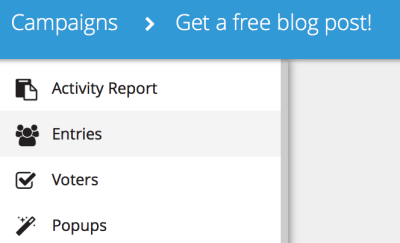 Wishpond will walk you through the setup process if you have any questions. There's a free trial available. Pricing plans start at $44 per month (upgraded plans allow you to specify more users as admins, capture more leads and get API access).
Woobox
Woobox, like Wishpond, offers hashtag photo sharing contests where you designate a specific hashtag fans must use.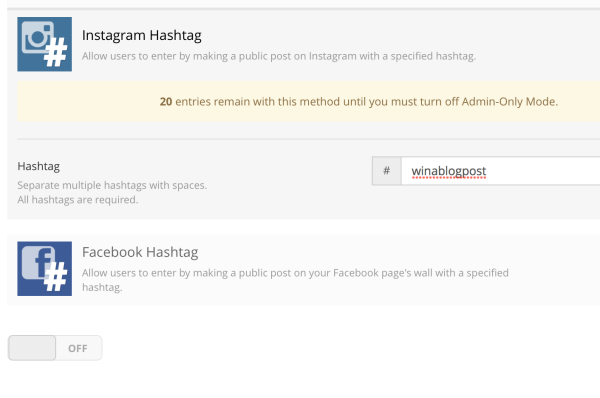 Woobox features cross-platform integration and it's mobile-compatible. You have the option to set an age restriction, manually approve entries, limit the contest to one entry per customer and collect valuable lead information.

If you want, you can allow fans to add captions and share their photo entries. Once the contest is over, Woobox will randomly pick a winner for you (although you can override this).
You can try Woobox for free. With upgraded plans (starting at $30 per month), you get more features, including a higher participant threshold, more brand pages per account and more apps and contests.
Final Thoughts
Instagram contests can offer a lot of benefits for your business. Remember Instagram's rules and choose what type of contest you want to host, and the contest apps and tools listed above will do the rest for you.
What do you think? Have you run contests on Instagram? How did they go? What tools do you use to run social media contests? Share your thoughts, experiences and knowledge in the comments below.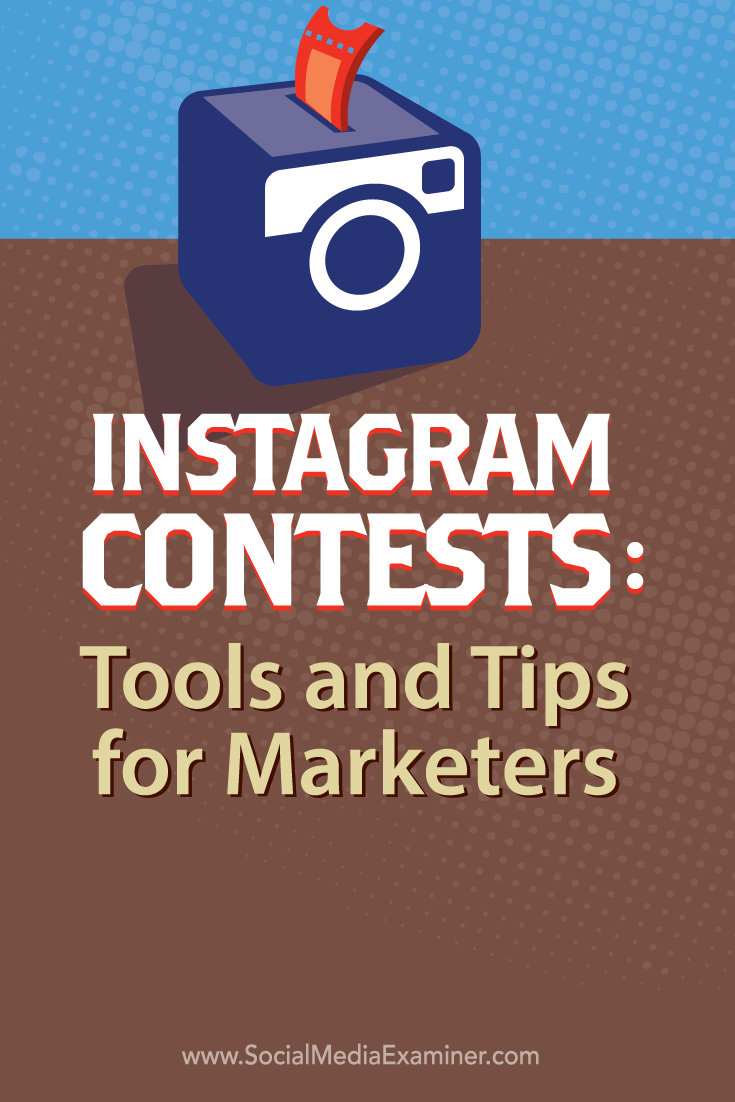 Get Your FREE Course: Web3 for Beginners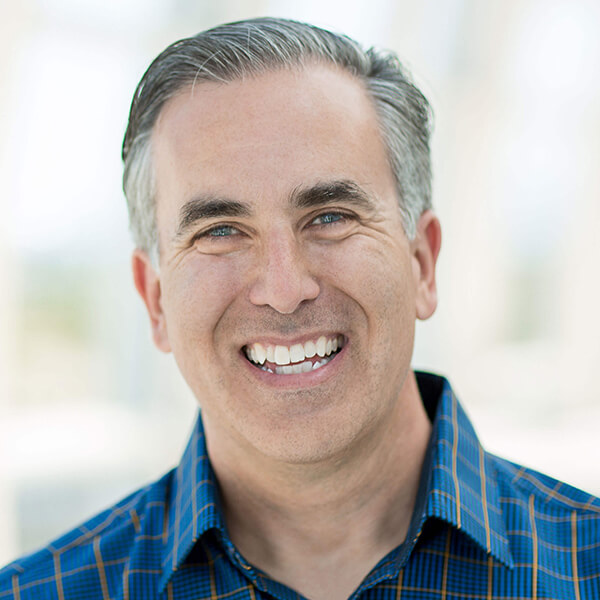 Curious about Web3, but don't know where to start or who to trust?

Introducing Web3 for Beginners, a course taught by Michael Stelzner, the founder of Social Media Examiner.

Learn the basics of Web3 and apply it to your business with this FREE comprehensive course.
CLICK HERE TO GET FREE ACCESS