Thinking about adding IGTV to your marketing activities? Want to know how other businesses and marketers are finding success with IGTV?
In this article, you'll discover insights from new research that shows what types of businesses use IGTV, how marketers are reaching IGTV viewers in the Instagram feed, and more.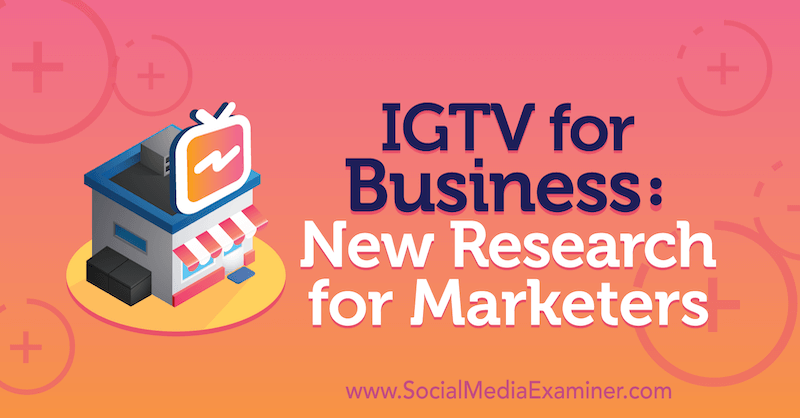 Why Consider IGTV?
According to Cisco, there will be 1.9 billion internet video users, representing 80% of internet traffic, by the end of 2021.
Social media trends back this statement up. SimilarWeb research reveals that users are now spending 53 minutes per day consuming content on Instagram. The only social media site where people spend more time is Facebook, averaging 58 minutes per day.
This is largely driven by younger consumers, who are spending more time on their smartphones and less time watching TV than even 5 years ago. Almost half of Gen Zers between the ages of 18 and 24 say they would consume their favorite shows through social media. More than one-third of both Millennials and Gen Xers between the ages of 25 and 54 would do the same.
Instagram launched IGTV in June 2018 as a way to compete directly with YouTube. IGTV allows users to upload their own videos and watch videos from 60 seconds to 1 hour in length directly on the platform.
According to the 2019 Social Media Marketing Industry Report, marketers have taken note. More than 50% of marketers are producing videos on YouTube and Facebook, 38% are using Instagram Stories, and 26% are using native Instagram videos like IGTV.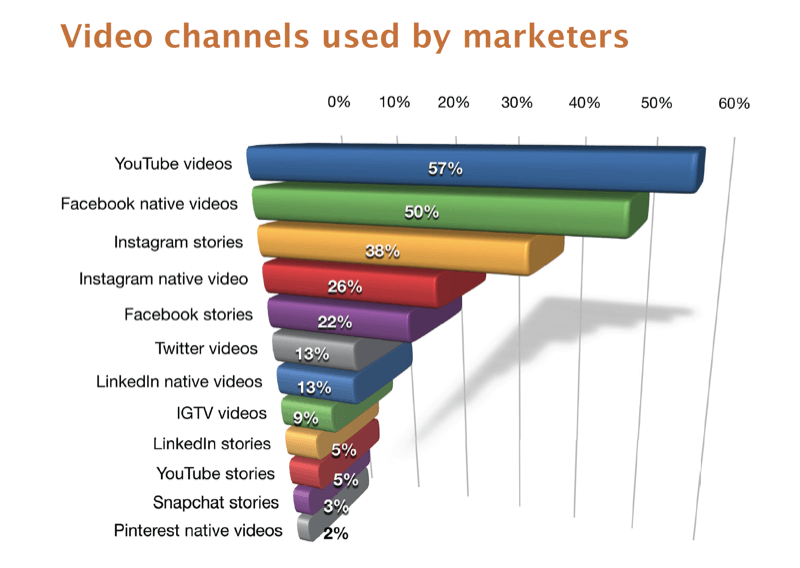 #1: B2C Adoption of IGTV Outweighs B2B Adoption
As a whole, brands have been slow to add IGTV to their marketing mix. In fact, according to a G2 study, only 16% of marketers reported having used IGTV.
This number is a little higher for B2C companies with a large audience of Gen Z and Millennial consumers such as many activewear, sports, and cosmetic brands. Some brands that are seeing success on IGTV are Nike, Adidas, and Sephora. All of these companies are incorporating micro-influencers—influencers with 10,000–50,000 followers—into their IGTV content.
One of the reasons why brands have been slow to adopt IGTV is because up until the end of May 2019, it was all vertical video and required a steeper learning curve.
As of May 2019, IGTV now supports landscape video. Because it's long-form content, brands couldn't just repurpose their existing social content on IGTV like they do with Stories.
I won't sugarcoat it; IGTV doesn't work for every business. If your business matches any or all of these criteria, you may want to experiment with IGTV video:
You sell products or services that are visually appealing or demonstrative such as food, clothing, jewelry, yoga gear, sports equipment, fitness classes, and similar types of products.
The majority of your target audience is younger than 40 (i.e., Gen Zers and Millennials).
You already have a strong Instagram following.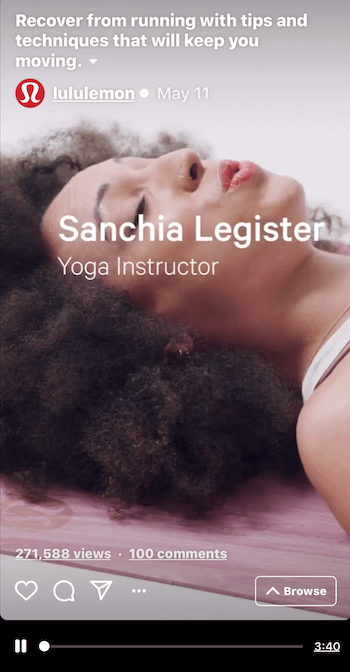 The Conference You've Been Waiting For
As a small business marketer, you can probably only pick one or two events to attend each year. Get back into the game with an unbeatable conference experience and expert training at Social Media Marketing World in sunny San Diego, California—from your friends at Social Media Examiner.
🔥🔥 As a valued reader, you can save $350 if you act now! Sale Ends Tuesday!
CLICK HERE TO LEARN MORE
For example, if you sell medical devices, life insurance, or knitting products to men and women in their 60s, 70s, or 80s, IGTV may not be the right marketing channel for your brand.
Pro Tip: If you think your audience will watch IGTV videos, start slowly and do a pilot launch. Create 2–4 videos over the course of a couple of weeks or months and then analyze the results.
Takeaway: Businesses Can Benefit by Partnering With Influential Personalities
Many of the B2C brands that are seeing results with IGTV videos are partnering with influential personalities. Influencer marketing can be a great way to increase brand awareness and reach, especially for small businesses without large marketing budgets.
If you're interested in developing a partnership, make sure there's a natural connection between your brand and the influencer. If your brand is based in a Southern college football town and sells football tailgate gear, look for influencers who are college football fans and live in the South, as opposed to influencers who post about all college sports and live in Maine.
Remember that follower count isn't everything. If one influencer has 1 million followers and a 2% engagement rate and another has 150,000 followers and a 20% engagement rate, the influencer with 150,000 followers will likely net better results.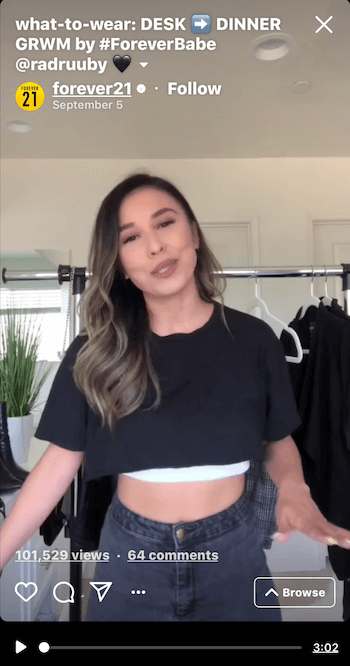 After establishing a partnership, share your brand's style and tone guidelines but be willing to relinquish some creative control. Influencers have spent years building their audience and will have a better idea of what will resonate than you will.
Be sure to follow all FTC guidelines and disclose any sponsored content that influencers create. This can usually be accomplished by using the hashtags #sponsoredcontent or #ad.
Check out this article for some additional tips on how to find, research, and effectively pitch to influencers when you don't have a large marketing budget.
#2: IGTV Preview Videos Boost Full IGTV Video Views
With consumer and brand adoption of IGTV slower than expected, Instagram has responded by introducing several new features since February 2019. This includes IGTV preview videos, support for landscape video, and increased UX and search features that make the content display more like Snapchat's Discover page.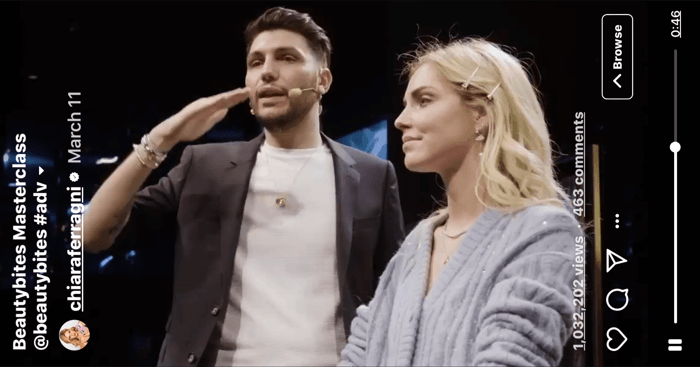 While it's still early days, these features seem to be working and luring more brands, online creators, and influencers to try IGTV out. Businesses that are utilizing these features have seen promising results.
This is especially true for brands using the new preview videos. In fact, brands that use IGTV preview videos have seen views increase by more than 300%. Sephora went from getting 60,000–80,000 views on their videos to over 1 million nearly overnight after they started showing 60-second IGTV preview videos in their feed.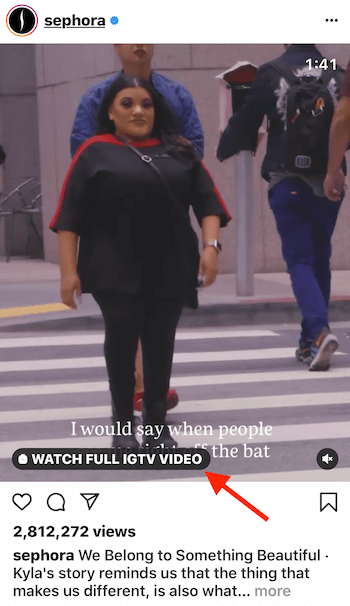 Takeaway: IGTV's Newest Features Tend to Improve Visibility
Take advantage of Instagram's Preview feature and create a 1-minute (or shorter) teaser video. Because most people watch videos on Instagram without audio, make sure to have captions on your IGTV preview videos.
Keep your IGTV videos short and sweet. According to the Social Media Marketing Industry Report, most videos are less than 3 minutes long.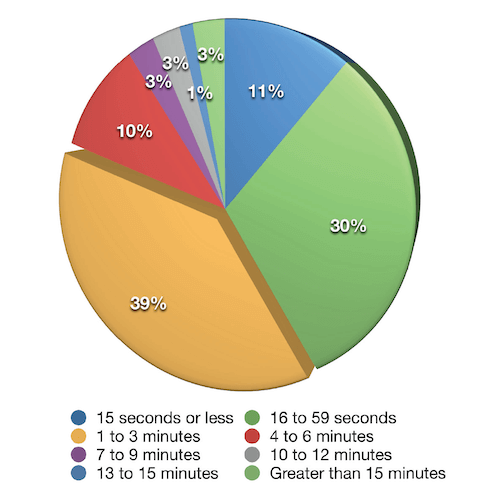 To create compelling videos, start with a great story idea. All of the shooting, editing, and formatting tips and tricks won't matter if the concept is boring or uninspired.
When you're ready to record your video, try these tips:
Film your videos in vertical/portrait mode, not landscape mode. If you simply shoot landscape video and convert it on your computer or phone, it will look repurposed and not natural to the platform. This can result in fewer views and less engagement.
Shoot in a place with favorable lighting. Often, the best time to shoot outdoors is around sunrise or sunset. If you're filming an interview indoors, make sure that the interviewee isn't sitting in front of a window to avoid the awkward shadow look.
Use a tripod or some device to steady and stabilize your phone or DSLR camera. If your camera is constantly shaking back and forth while recording, your video could be hard to watch.
Invest in a good microphone. Most people are willing to overlook some occasional shaky footage or poor lighting. If they have the sound on and the audio is low or muffled, though, they won't watch.
When your video is ready to go, export and upload it to Instagram at a high resolution. Be sure to cross-promote your videos across all of your social media channels, not just in your Instagram feed.
#3: IGTV Viewership Doesn't Yet Rival YouTube Viewership
Over 1.9 billion people log in and watch YouTube videos each month and nearly 70% of total watch time is on mobile devices. In addition, you can watch YouTube videos in 80 different languages, which covers more than 95% of internet video.
Let's contrast that with Instagram.
According to eMarketer, Instagram has more than 786 million active social media users.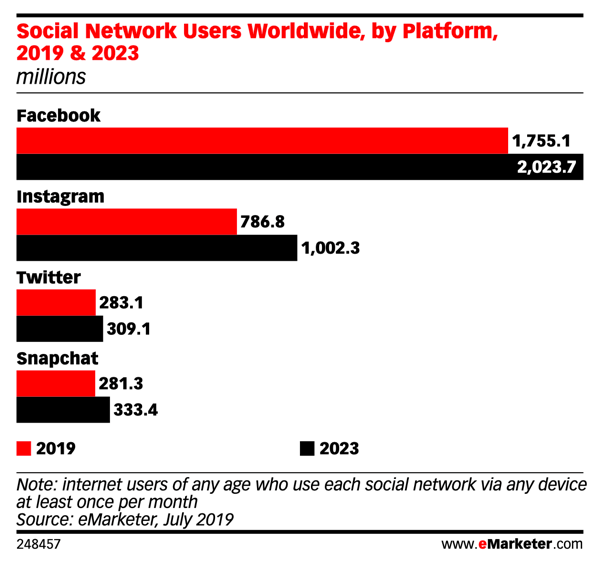 Consumer adoption of IGTV hasn't been stellar. As of February 2019, only 18% of people have watched any IGTV content.
Instagram hasn't released IGTV engagement or viewership numbers publicly. Due to this lack of data, it's reasonable to infer that the numbers probably aren't that great, because if they were, Instagram would be sharing them everywhere.
Even just comparing Instagram's total active users (across the entire app, including IGTV) versus the number of YouTube active users, that's 786 million to 1.9 billion. This means that YouTube has well over 1 billion more people watching videos than Instagram has users. Put another way, that's more than the combined populations of the U.S., Indonesia, and Brazil.
Takeaway: Format Content for IGTV and YouTube
IGTV wants to eat into YouTube's market share; however, they're nowhere close to that level in size or scale yet. If you're going to invest significant time in creating videos for IGTV, you should do the same for YouTube.
One way to do this is to have an overarching story concept or content theme. Then create two different versions of the video: one that's shot vertically and tailored for IGTV, and another that's shot in landscape mode (16:9) and caters to search traffic on YouTube.
You'll likely find that your IGTV video will have higher social engagement numbers (likes, comments, shares) but the YouTube video will have more views.
Now let's look at some brands that have posted similar content on both YouTube and IGTV. For this article, we'll analyze the engagement the posts had received at the time of this writing.
NatGeo
First, we'll compare NatGeo posts on YouTube and IGTV promoting the new show, Uncharted, starring Gordon Ramsay. This IGTV video teasing the Morocco episode was posted on July 29 and had over 7,300 views and 140 likes. That's an average video engagement rate (i.e., likes/views) of 1.92%.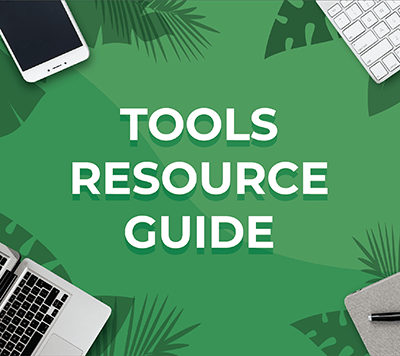 Looking for something to make your life easier?
Discover the tools we recommend to drive engagement, save you time, and boost sales across your entire marketing funnel or business.
Whether you need help planning content, organizing social posts, or developing your strategy, you'll find something for every situation.
FIND YOUR NEXT FAVORITE TOOL
View this post on Instagram
Now compare that to a similar promo of the Morocco episode shared on YouTube on August 3. It received more than 296,000 views and 5,700 likes. The YouTube video engagement rate was also 1.92%.
The YouTube video had about 40 times as many views as the IGTV one. However, despite the lower reach, the IGTV video had the same engagement rate as the YouTube video.
Netflix
This discrepancy was even larger when I compared Netflix's Instagram and YouTube channels. For this analysis, we'll look at a couple of posts about Netflix's smash hit Stranger Things.
On YouTube, the Stranger Things 3 trailer had more than 35 million views and 1.3 million likes, resulting in a video engagement rate of 3.71%.
https://www.youtube.com/watch?v=YEG3bmU_WaI
Around the same time, Netflix shared refresher content from the first two seasons to get people excited. This IGTV video had more than 2.9 million views and over 692,000 likes. That's a 23.86% video engagement rate.
View this post on Instagram
If you're just looking at reach alone, posting on YouTube was a slam-dunk, with over 30 million more views. However, if you factor in engagement, more than 23% of people liked the IGTV video compared to less than 4% of YouTube viewers.
The Food Network
Channels like the Food Network often see both higher reach and engagement levels on IGTV.
The Food Network posted the same IHOP pancake taste test video on both channels. The only difference was the YouTube version was shot in landscape mode and the IGTV one was shot in vertical video mode.
On YouTube, the pancake taste test had just under 5,000 views and 194 likes, resulting in a video engagement rate of 3.88%.
Their IGTV video, on the other hand, had more than 187,000 views and 13,170 likes. That's a 7.04% video engagement rate.
View this post on Instagram
The IGTV video had 180,000 more views with double the engagement rate.
Conclusion
In the first year, IGTV adoption rates for both brands and consumers have been slower than predicted. While some big consumer brands like Nike, Adidas, Sephora, the Food Network, Netflix, and NatGeo are seeing success, their viewership numbers are often much less than what they see on YouTube.
In addition, if Instagram wants to get a meaningful amount of YouTube's market share, they need to do more to attract big YouTubers to create content on IGTV. That's unlikely to happen until Instagram adds revenue monetization features.
What do you think? Have you produced any IGTV content for your business? Share your tips in the comments below.
More articles on Instagram marketing:
Get Your FREE Course: Web3 for Beginners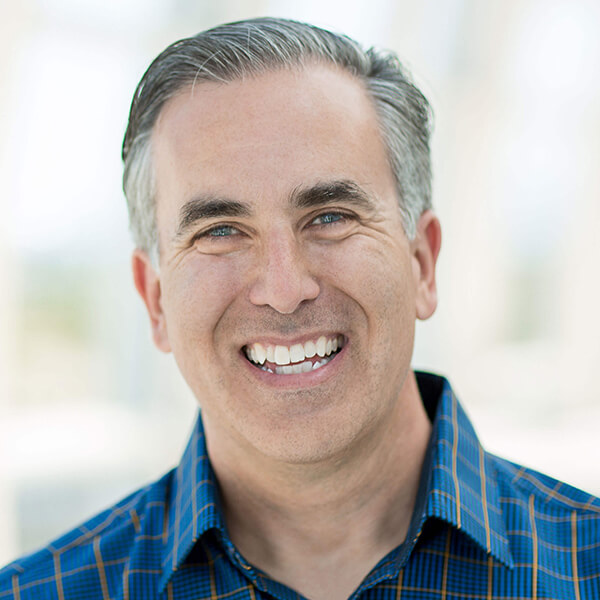 Curious about Web3, but don't know where to start or who to trust?

Introducing Web3 for Beginners, a course taught by Michael Stelzner, the founder of Social Media Examiner.

Learn the basics of Web3 and apply it to your business with this FREE comprehensive course.
CLICK HERE TO GET FREE ACCESS