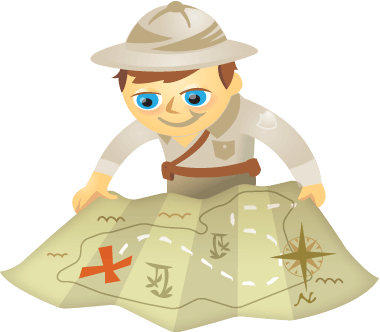 Twitter is a great platform and it truly rocks for person-to-person networking.  But what if you want to grow your network or find more people to connect with offline?  This is where Twitter events can be very useful.
Twitter events allow you to network at specific times with larger groups of people through the use of hashtags.
Twitter events can help you find people to build your own Twitter network. And as you participate in these events, you will increase your Twitter authority on the topics you discuss.  You can even create your own Twitter events to drive your networking and social media marketing.
6 Types of Twitter Events
First you need to identify the groups of people you want to network with. Then you should choose the types of events where it's easy and comfortable for you to network with these people.  This is how you can slowly build up meaningful one-on-one relationships with people who matter to you and to your business.
Fortunately there are several different types of groups gathering around specific topics on Twitter at specific times.
Here are events that take place offline where people use Twitter as a communication tool to share their experience of the in-person event.
#1: Live events. You've probably seen Twitter hashtags used by people tweeting from conferences.  People can tweet about any kind of live event.  If you want to get the most out of your Twitter networking at a live event, you should do as Adam Vincenzini says and plan ahead to ensure viral Twitter coverage of live events.
#2: Tweetups. Tweetups are when you meet your Twitter connections in real life.  Tweetups can be impromptu events or with slightly more organization.  And they're a great way to do some traditional offline networking.

What is a Tweetup?
#3: Large-scale offline Twitter events. Some offline events such as the Twestival fundraising event are organized on a wider scale and bring a large Twitter community together.  These are also interesting places to expand your Twitter network if the community is a good fit for your business.
Social Media Marketing Society (Ongoing Online Training)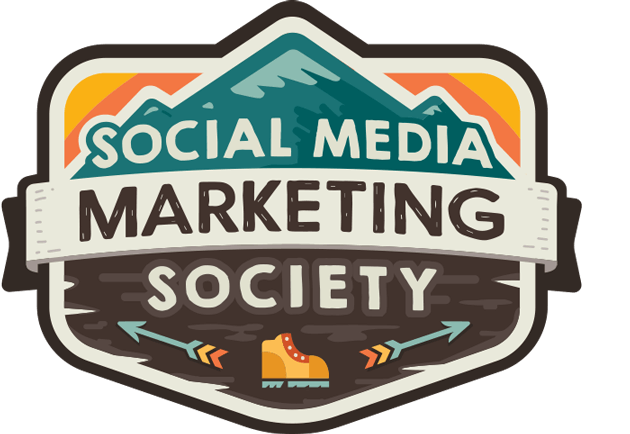 Want to gain marketing confidence and accelerate your career? Try the Society to discover new marketing ideas, improve your results, get support, and become indispensable. Join us for ongoing training, insight from pros, and a community of supportive marketers who understand you.
START YOUR TRIAL MEMBERSHIP

Here are some events that only take place on Twitter:
#4: Current events. Many businesses can benefit from staying current on trending topics and participating in relevant Twitter conversations. Some current events or breaking news may give you reason to create your own Twitter discussion or chat event.
#5: Twitter Interviews. You can conduct Twitter Interviews with different communication goals. You can do the interview like a journalist or, as this is on Twitter, you can conduct it more like a game show, with a short set of questions aimed at having more fun.  Choose the kind of Twitter interview to use to give you the networking environment you prefer.
Put Google Analytics to Work for Your Business (Online Training)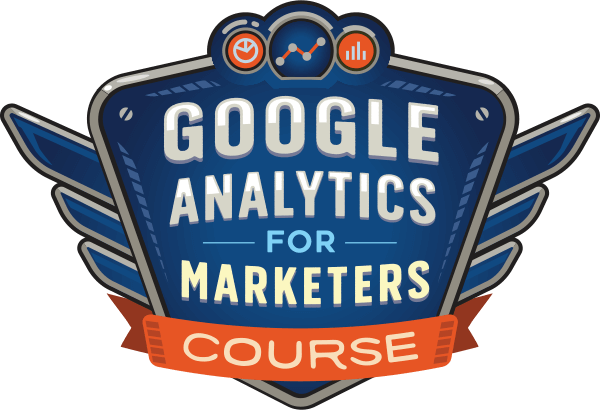 Ever thought, "there's got to be a better way" when it comes to tracking your marketing activities? Are you forced to make decisions based on limited data? With the right training, you can use Google Analytics to measure all of your marketing efforts with certainty.
You'll stop the leaks in your ad spending, justify your marketing spend, gain the confidence you need to make better marketing decisions, and know what's working at every step of the customer journey. Let the world's leading analytics pro show you the way. Check out our new Google Analytics for Marketers course from your friends at Social Media Examiner.
CLICK TO LEARN MORE: ANALYTICS TRAINING

#6: TweetChats. There are a number of regularly scheduled TweetChats. Small Business Buzz, or @sbbuzz on Twitter, holds chats every Tuesday to discuss small business topics.  Another interesting regular TweetChat takes place on Thursdays, @lrnchat to discuss learning and social media. It's easy to see how you can expand your Twitter network by finding TweetChats with your preferred audience.
Variety in Communication
It's important to note that people use multiple social media platforms for communication. Conversations are not limited to Twitter. There are also interesting events to look for outside Twitter and then come back and follow the contacts you meet there on Twitter.
Facebook. Many events are shared on Facebook. Be sure to follow the people you meet on Twitter, find them on Facebook and have a look at what they share and discuss there.
LinkedIn. Be sure to check out LinkedIn events too.
Although it requires a little bit of research, it's often easy to create strong relationships when you connect with the same people on different social media platforms.  It's interesting to note that one-on-one networking is usually easier to initiate on Twitter.
Tools for Twitter Events
Hashtags. Hashtags are key.  They enable people to gather into groups on Twitter. This is how you find others interested in similar topics.  You can read more about how to follow hashtags in this previous article.
Twitter tools. Many Twitter applications come and go, but they often have some great features and make Twitter networking easier and more fun.  Unfortunately, there isn't a solution to fit all of your needs in following or creating Twitter events. So it's always worthwhile doing a little research to look for what's useful for you. Here are some Twitter applications you may find interesting: TweetChat, Tweetvite, and TweetMyEvents.
Event tools.  Sometimes you simply need an event management tool. There are a variety of online tools to help you: Eventbrite, Amiando and meetup are popular event tools. But again, you'll need to check them out to find the one best suited to your particular needs.
Social Media Networking
Twitter is only one social media communication tool.  Other social media platforms work well when combined with Twitter networking.  For example, many people share photos from events on Flickr and they often share the links to their photos on Twitter. The comments on these photos are also a great resource to help you find people to follow and grow your network. You can also do the same research with YouTube videos, Posterous pages and any other social media platform your audience frequents.
In addition, Foursquare and other geo-location applications are making it easier to create events and bring people together in person. This is why more and more businesses will be including event networking in their social media marketing plans. And Twitter plays a key role in developing your network, thanks to its ease of real-time one-on-one networking.
What other events on Twitter do you use to grow your Twitter network? Have you participated in a Tweetup?  If so, what was your experience? Please share them in the comments below.