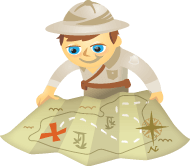 Do you run lead generation campaigns?
Are you familiar with Facebook Lead Ads?
By autofilling lead generation forms with user details, Facebook's lead ads make it easier for people to sign up and receive your offer.
In this article you'll discover how to create lead ads on Facebook.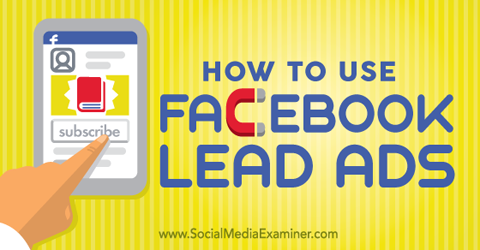 Listen to this article:
Where to subscribe: Apple Podcasts | Google Podcasts | Spotify | YouTube Music | YouTube | Amazon Music | RSS
Why Lead Ads?
Facebook has made the process of generating leads on the platform much easier. With the new Lead Generation objective, you can ask customers and prospects for their information, and they can provide it without ever having to leave Facebook.
Here's how lead ads work. Show your ad to users, and if they're interested, they'll click the call to action to bring up a form prefilled with their personal information that they've shared with the network. They can then review the information, edit it if needed and click Submit.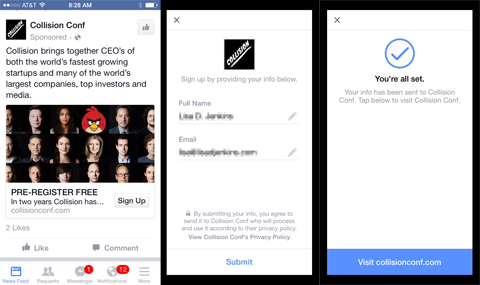 The autofill forms make the signup process as easy as possible. And the less people have to do, the higher the probability they'll convert. If you need more information from users than Facebook can provide, you can ask for it by customizing the form.
Keep in mind that Facebook has only released the Lead Generation objective to some advertisers. If you don't have it yet, don't fret. You should get it soon.
#1: Create a Lead Ad
Right now, you can only create and edit lead ads within Power Editor. If you haven't used Power Editor before, it's a great tool for creating and managing Facebook ads.
Once you download your ads account to Power Editor, click the Create Campaign button in the top left. From there, type in a name for your ad and click the Objective drop-down menu. If you have access to the Lead Generation objective, you'll see menu options similar to the following image.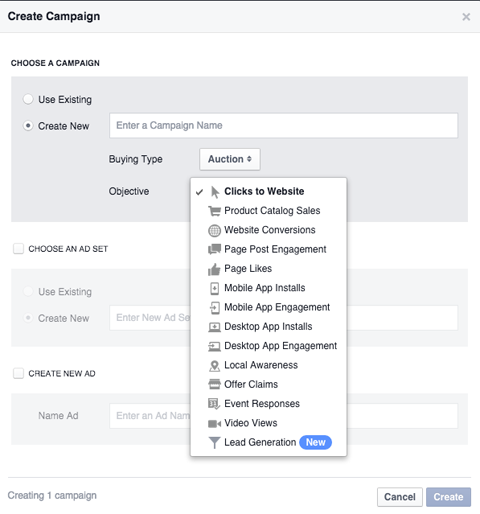 Select the Lead Generation objective and then continue the ad creation process as you normally would. When you get down to the ad level, you'll see the following Lead Form section.

Click Create New Form to create your first lead generation form (and every form for that matter).
Next, type a name for your form in the text box and click Next.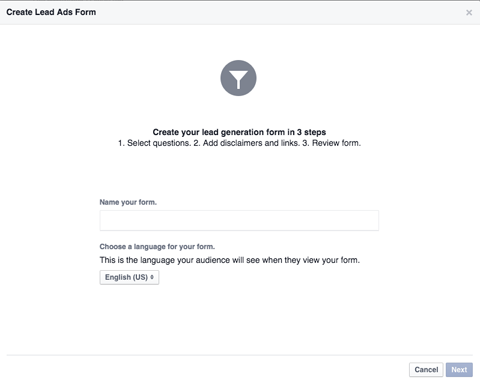 Now choose the details that you want to collect from customers and prospects.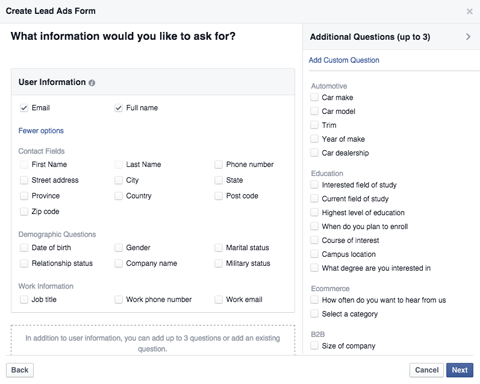 You can also add custom questions that you want to ask, such as "Are you a customer?" When you're finished adding your questions, click Next.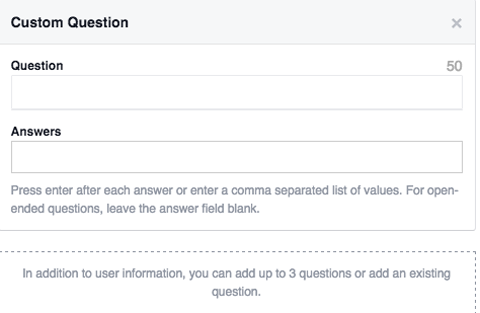 Add a link to your privacy policy (yes, you do need one) and click Next.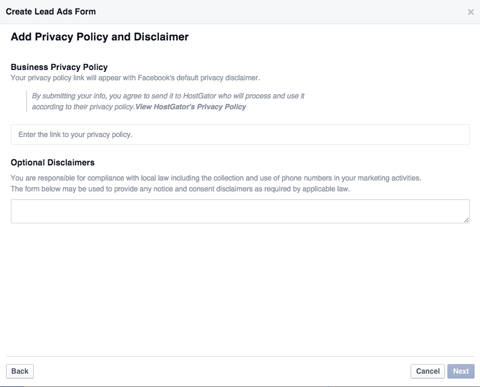 Now enter your website address. Customers will have the option to click through to it after they submit the form. Then click Next.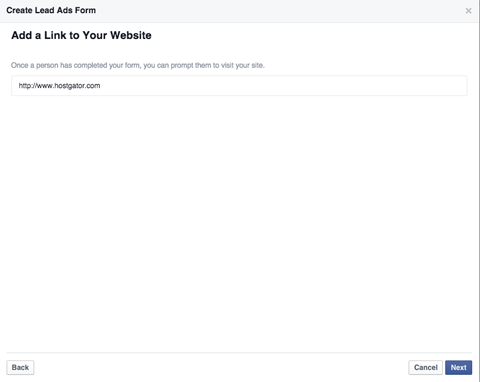 Review your form, and if everything looks okay, click Create Form.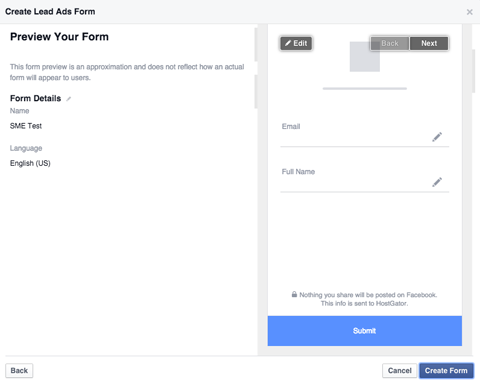 After you've created all of your ads, give them a final check for typos and errors, and then upload your ad account via Power Editor.
#2: Download Your Leads
Accessing your leads is a manual process for now. Facebook does not yet provide an option to import your leads automatically to a tool like MailChimp or AWeber. (Hopefully this functionality will come soon.)
To get your leads, go to the Facebook page that's connected to your ads and click the Publishing Tools tab at the top.
From there, click Forms Library on the left side of the screen. Keep in mind that you need to have admin access to view forms.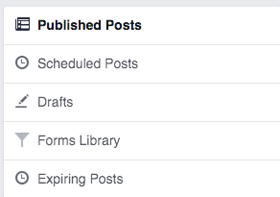 On the right, you'll see all of the forms that you've created. Click the Download link next to your form to download your leads in CSV format.

The column fields are pretty self-explanatory. Columns A through F give you details about the ad, campaign, when the lead was captured and which form it was. After that, you'll see the information that you requested from users.
You can upload this data to your client management tool or pass it along to your sales team to contact the leads.
Conclusion
So far, preliminary test results have begun to build excitement for the Lead Generation objective. As it stands, the leads generated seem to be pretty warm and solid. Even when targeting high-end service professionals, results appear to be promising. With that in mind, this new tool is likely to benefit you if you're looking to create leads. It will be interesting to see how this objective performs in the coming months.
What do you think? Have you created any lead ads on Facebook? What were the results? Please share your thoughts in the comments below.