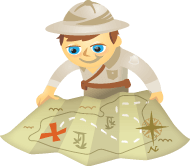 Do you want more exposure for your content?
Have you considered publishing your content on Apple News?
Apple News lets you deliver both visual and text-based content directly to a growing number of iOS mobile devices.
In this article, you'll discover how to become an Apple News publisher.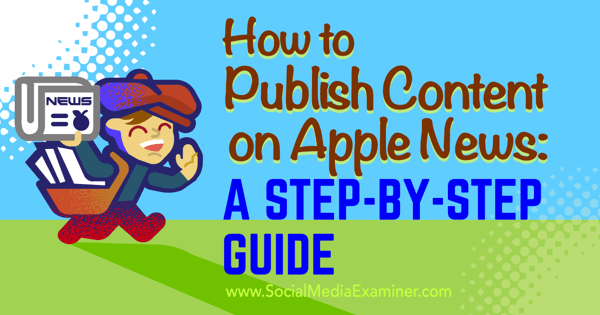 Listen to this article:
Where to subscribe: Apple Podcast | Google Podcasts | Spotify | RSS
What Is Apple News?
Apple News is a preinstalled application on every iOS device (version iOS 9 or later). The app delivers traditional text-based content, videos, and photo galleries from a variety of sources, including magazines, websites, and newspapers.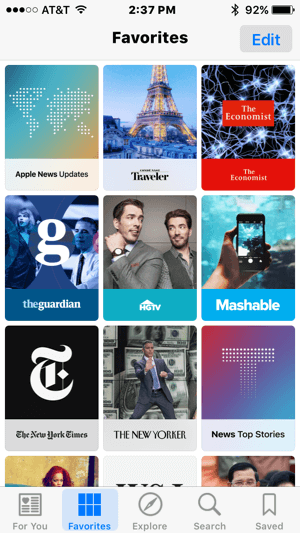 Anyone in the US, UK, and Australia can sign up as a publisher and produce content for Apple News. Once you publish an article, it's added to the Apple News app, and the content is automatically optimized for all iOS devices. This ensures that readers have a great experience, no matter which device they're using.
Before you can publish content for Apple News, you need to sign up as a publisher. Here's how to get started.
#1: Sign Into iCloud
To start the sign-up process, go to http://www.icloud.com/newspublisher/ and then click Continue.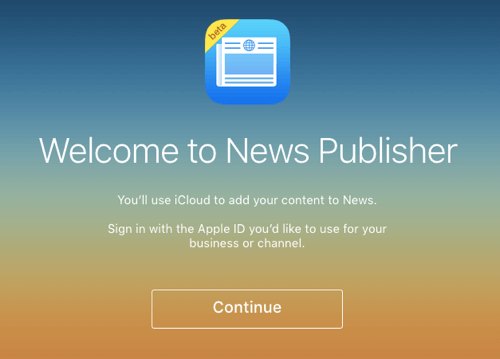 Sign into your iCloud account with your Apple ID (which is your device's associated ID). You'll need to accept the end user license agreement to continue.
#2: Provide Publisher and Channel Information
On the next page, fill out your publisher information and then click Next.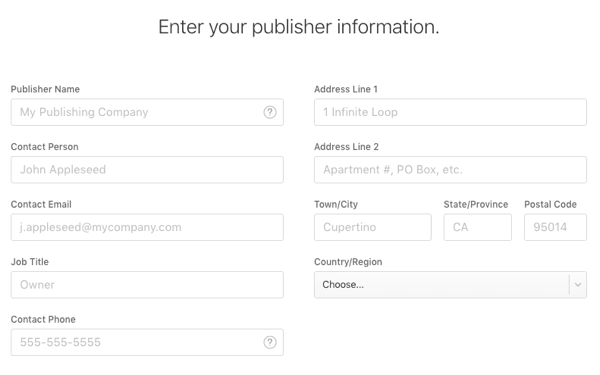 You'll also need to provide additional information to set up your channel. When you're finished, click Next.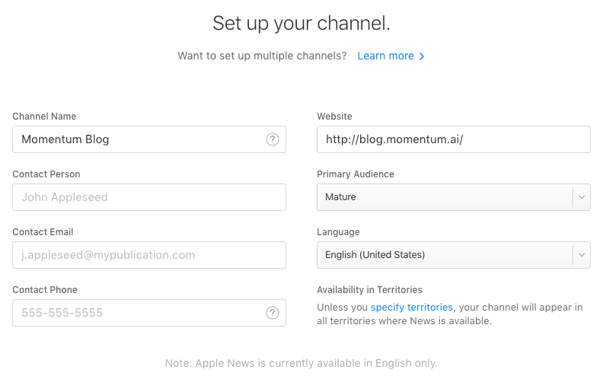 #3: Upload a Logo
You now have the option to upload a channel logo. (Note: You can skip this step.) Make sure your logo is a PNG file with a minimum size of 256 pixels square. The file size limit is 2MB. Click here for more details about logo specifications.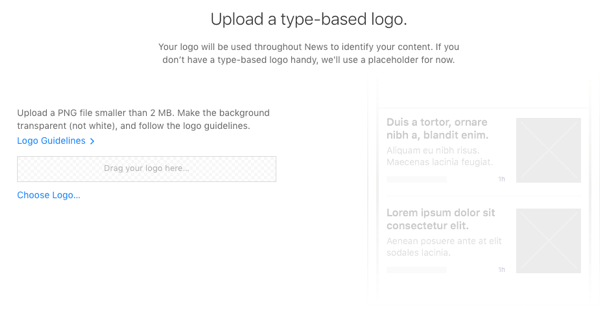 Note that after you complete your registration, Apple will review your logo, and if it doesn't satisfy the requirements, they won't accept your application, and you may have to start over again.
#4: Choose a Publishing Format
Next, you can choose from two different publishing methods: RSS feed (there's no change in user experience, which means you can't use Apple's article format) or the Apple News Format, which optimizes your content for iOS devices.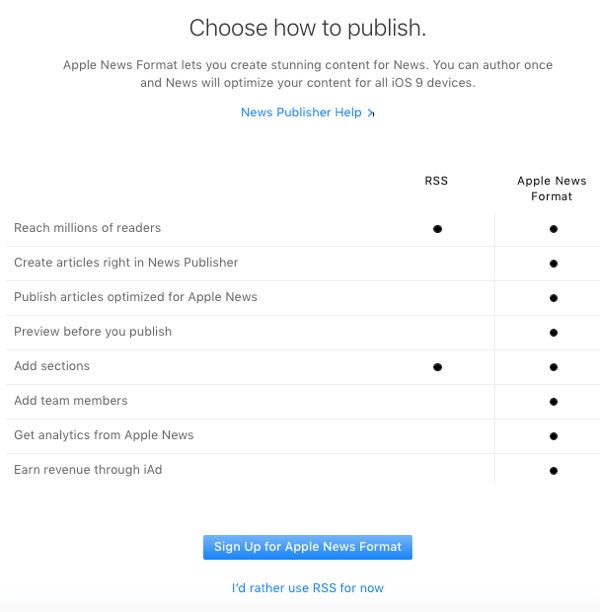 Use the Apple News Format
To use Apple's News Format for your content, all you have to do is to click Sign Up for Apple News Format. Once you click the button, your application will automatically be sent for review.
Use the RSS Feed for Your Blog or Website

To use the RSS feed for your website or blog, click on I'd Rather Use RSS for Now. This choice takes you to the next step where you have to provide the RSS feed of your website.

It's easy to find your feed URL. Visit your website and right-click anywhere on the page. From the menu, select Inspect Element or Inspect.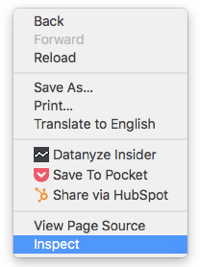 Once the window appears with the HTML code of your page, use the Find feature (press Ctrl+F on Windows, Command+F on a Mac) and search for "RSS." It will then be highlighted on the screen like this.

Copy your feed link and then paste it into the form. When you're finished, click Next. After accepting the terms and conditions, you can submit your application. You're all set! Apple will review your application and get back to you within a few days. Note: Ads served by Apple are not available if you only present your content via RSS.
#5: Submit Articles for Approval
After you're approved as a publisher, you're required to submit some articles for review. To do that, you can either create an article in News Publisher or use your existing content management system (CMS).
To create an article in News Publisher, sign in and select News Publisher from the menu. If you need further information about the features, check out the official guide.
If you prefer to connect your CMS with News Publisher, you'll need to use a plugin or write the code yourself. Fortunately, there are plugins already. Here's a short list: Publish to Apple News for WordPress and Publish to Apple News for Drupal.
In each case, Apple reviews your articles and notifies you as soon as your content is approved. After that, you can publish without further review.
Conclusion
Apple News is a new way to extend your reach and acquire new readers for your content. It's easy to register as a publisher and set up your publishing preferences. The platform is still evolving, which means that new features and further refinements are expected. Stay tuned!
What do you think? Have you published content with Apple News? How did it perform? Please share your thoughts in the comments below!